Who is online?
In total there are
21
users online :: 3 Registered, 0 Hidden and 18 Guests :: 2 Bots
Old_Man_Tai
,
Ragdoll_Jobbers
,
Vcom7418
Most users ever online was
155
on Sun Oct 09, 2016 8:33 am
Champions & #1 contenders
Match For Max.
Thu Jan 19, 2017 5:52 pm by Scarf
Just wondering if I could get something going for my
newest Friction wrestler.
If anybody finds themselves interested or has any possible ideas for the future don't hesitate to hit me up, I'd be happy to hear from you.
Comments: 0
Inconsistent posting
Mon Jan 16, 2017 8:53 pm by RJD
I have stuff coming up in the next couple of weeks and will not be able to post anywhere near as often as usual/before. To be honest this has already been showing it's effects lately but it will do so even more from now on. I'll prioritise my Avalanche match and multi character matches but other than that I'll respond probably once every few days, I'll try not to leave anyone hanging though.
Comments: 10
Looking for Friction matches!
Sun Jan 15, 2017 2:07 am by tehbohemian
Hey everybody just posting a notice I have 2 wrestlers that could use some love!
Shinobu just got out of her match and I'm looking for some wins or losses to add to her record, she is a serious fighter and is looking for more straight forward fights, she could be a good match up against other "martial artist" type characters looking for a challenge or she could stand up to a violent heel, anything works.
Sonic is also up for matches, people familiar with Ring Dream or Wrestle Angels should …
[
Full reading
]
Comments: 3
Page 1 of 5 • 1, 2, 3, 4, 5

Continued from here...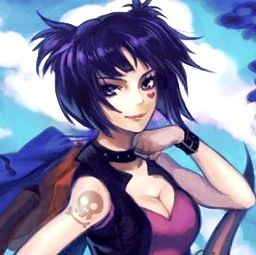 -VS-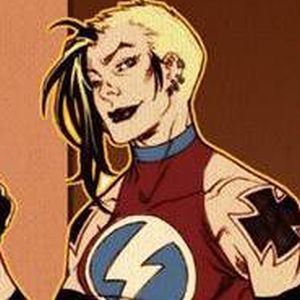 River Styx
Match Type:
Hardcore
Victory Conditions:
PInfall, Submission, or KO
***
Kaede Itagawa loved referreeing matches.  She hated referreeing
hardcore
matches.
Normal matches were fine. It was like being a part of the action without all the pain and sweat and rampant blood loss that went along with it. Oh, sure, she took the occasional bump, got hit with a chair every now and then, but that was a small price to pay for getting the best seat in the house and being a part of wrestling history.
But harcore matches were a different story. She didn't participate in those as much as she survived them. She spent most of her time trying to dodge whatever weapons were being used and trying not to get caught up in the pandemonium, and she just hoped that wrestlers forgot that the no DQ rule meant that she couldn't call the match if they were crazy enough to go after
her
.
It was always a harrowing experience, and she asked management specifically not to put her in hardcore matches. So, since her bosses were assholes, they did it, anyway.
Kaede's short ponytail bobbed behind her as she came rushing down the ramp, right as the opening bell rang for this impromptu matchup. The newcomer, Danika Gorski, and everyone's least favorite loudmouth, River Styx. A complete unknown against a woman who took seemed to glean sadistic pleasure from broken bones. Great.
She slid in the ring just as the challenger took a boot to the face and went toppling, kicking things off in earnest.
River responded to Danika's greeting in kind, launching a kick of her own - though this one wasn't for Danika directly, though. Instead, she gave the downed chair a hard punt and sent it flying like a field goal, with her fellow hardcore hellion's face as the target.
Last edited by acuya on Sun Jan 25, 2015 10:40 pm; edited 2 times in total
This was most unexpected. Danika had begun to run forward to land another strike when the chair sailed at her face! With little time to react, Danika couldn't even get her arms up as the chair smacked her in the face!

Danika howled as she staggered back, stunned by the sudden use of an improvised weapon. Still, part of her had to give Styx credit for making good use of the resources on hand.

Even though she was stunned, Danika made sure to keep her hands up so as to guard against more blunt force trauma to her head.
If Danika wanted actions, Styx would give her actions. A long-distance chair shot to the face was only the start of it. Of course, the crowd was already booing, but fuck them. They were so used to the dull, watered down wrestling that Lukretia fed them, they didn't even recognize a good fight anymore.

"Yeah, that's right." Styx moved in and nodded as the purple princess shrieked, probably starting to get some inkling on just who she was up against and what this match was all about. Though, judging from the way her hands went up like she was expecting a blow above the waist, maybe not. No problem. Styx knew just how to get her up to speed.

She stepped forward, swung her boot upwards, and tried to bring the steel toe of her boot sailing in between Danika's thighs, a direct shot for the crotch.
Danika let out a shrill cry as Styx landed a hard blow right between her legs! She fell down to one knee and kept her eyes on her opponent. "If this is how it is going to be, very well...." Danika thought to herself as she took deep breaths, trying to recover. This violent opponent was not to be taken lightly by any means.

Indeed, she would look to fight fire with fire. As soon as Styx moved close enough, Danika would try to uppercut straight up into to crotch of Styx to even the score!
Funnily enough, that was the first crotch shot of Styx's entire professional career. She was surprised it took that long, frankly.

The crowed winced along with Danika as Styx held her hands out, motioning for them to bring on the hatred and shower her with their own, special brand of worthless condemnation. Styx took a deep breath and savored the sight of the bitch on her knee before her, looking back at her with that hateful glare like it actually meant a damn thing.

Styx reached over to grab Danika's hair, hoping to see how well it could support her own body weight. She'd have to figure that out later, though. Right now, she had her own crotch shot to deal with.

She let out a low growl and staggered back to the ropes, kicking herself for not seeing that one coming. Danika was little, but sure enough, that equated to speed. Annoying, annoying speed.
Danika struggled to her feet through the pain of the kick, and was glad to see her opponent against the ropes. Good, very good.

Danika moved forward as quickly as she could, with the after effects of the kick causing her to move less gracefully than usual. Styx was slumped against the ropes, and in a hardcore match Danika had many more options open to her than inside the ring. A spinning wheel kick to the face of Styx should help her leave the ring in a speedy manner as far as Danika could tell....
Styx made a mental note to wear a cup next time. She was so used to being the aggressor, always being on the offense, that she'd almost forgotten there wasn't anything stopping anyone she was up against from going down low. She wouldn't forget again.

She was just getting her bearings back when Danika - quick little bitch that she was turning out to be -  nailed her in the face with a spinning kick that looked like something straight out of the Karate Kid. The blow cracked her hard in the face and sent her reeling, rolling over the middle rope and tumbling out of the ring. She hit the apron on the way down and landed on her knees. Face down and growling and trying hard to ignore the pain in her back.

Getting mad, now. Just a little.
Danika worked her way up to her feet, looking down at Styx. She climbed through the ropes and hopped to the floor next to Styx.

Danika grinned as she pulled Styx up by the arm, looking over at the ring steps. It would be such a shame to be whipped into those. That is why Danika was looking to do just that to Styx.

"Are you ready for a ride my tall, loudmouth dear?" Danika asked as she did her best to whip Styx into the ring steps as hard as she could!
So, that was what? Two lucky hits Danika got on Stxy? The little bitch was feisty as fuck, no denying that. But as Styx looked up and saw her coming down from, she saw the smile on her prertty little face, that cheerful little grin that told her all she needed to know about the situation: she wasn't being taken seriously enough. River Styx was being sold short. That would have to change.

Danika hauled her up and tried to whip her towards the stairs, and that was her fist, big mistake. This girl couldn't have been a pound over one-hundred and thirty, and Styx was just shy of a solid two-hundred. It was like a pitbull trying to toss around a Great Dane. It just wasn't going to happen.

"Are you?" Styx put her foot down, spun around, held on tight to Danika's wrist, and threw her weight into a reversal, trying to Irish Whip her into the very same steel steps she'd been aiming for.
Danika made a gross miscalculation. Styx reversed the whip and Danika crashed shoulder firzt into the steps, flipping over them and landing hard on the other side!

"Ahhhhh.... damn it!" Danika shouted. She was in pain, and disgusted at her failed read of the situation. To make matters worse, her right shoulder was absolutely throbbing! She likely wouldn't have full use of that anymore....

If improvising is what was needed, improvising is what Danika would do. At least its what she would do once she was able to get back up to her feet...
Page 1 of 5 • 1, 2, 3, 4, 5


Similar topics
---
Permissions in this forum:
You
cannot
reply to topics in this forum