Who is online?
In total there are
25
users online :: 0 Registered, 1 Hidden and 24 Guests :: 3 Bots
None
Most users ever online was
418
on Tue Jul 30, 2019 9:51 am
Champions & #1 contenders
fraction match wanted
Tue May 23, 2023 6:46 pm by Rohi Yamin
Comments: 1
Tension Match Hunt
Fri May 19, 2023 9:50 pm by GrandAkumaShogun
Looking for matches for my boys
Takeichi Mori
Takeshi Kawai
If anyone is interested feel free to hmu. ty in advance to anyone who responds.
Comments: 1
Looking for Friction Hentai debut match
Tue May 23, 2023 8:50 pm by SigmaMorgan
Comments: 3
Name: Samantha Ironside
Sex: Female
Age: 28
Eyes: Green
Hair: Brunette
Height: 5'10''
Weight: 230 lbs
Nationality: American
Alignment: Heel
Entrance music: "Lair Of The 4 Kings"
Wrestling Information
Strategy: Samantha's strategy in the ring is rather simple. People that fight her underestimate her right off the bat, assuming that because she's heavyset, she would be slow and easy to take apart. The truth however, is she's far faster and more agile than anybody who sees her expects. In addition to that agility however, is the power of a bodybuilder, and the intelligence and cruelty of someone who enjoys hurting others and lording over them.
After surprising opponents with her agility, she unleashes her strength against them, tossing, slamming and brutalizing them with hard strikes and big power moves, using her weight to her advantage and adding in painful submission holds and weapons when allowed, before finishing them off with a high dive off the turnbuckle.
If an opponent somehow proves too much for her to handle, that's when she calls in members of her gang to interfere.
Type: Agile Power Wrestler 
Preferred Matches: Any match type that isn't hentai.  
Appearance:
see pic
Favored moves:
Various slams, backbreakers, powerbombs, various limb holds, lariats
Signature Moves:
Iron Claw Slam - Samantha spreads her fingers and tightly grips the forehead of her opponent, squeezing as hard as she can to inflict pain on the opponent, then, grabbing their waistline or back, she lifts them up as high she can and throws them down onto the mat!
Shining Wizard - With her opponent kneeling or sitting up, the heavyset Samantha runs towards them and swings her thick thigh out to smack them in the chest or side of the head.
Wrecking Ball - Using her heavy size to her advantage, with her opponent sitting in the corner, Samantha charges towards then and throws her body into a forward flip, smashing her back and waist against their front and face!
Finishing moves:
A backflip off the second turnbuckle ropes, landing chest first onto an opponent.
Iron Bomber - Samantha throws her opponent upwards into the air, catching their legs around her shoulders and popping them off while dropping to her butt in an extended Sit Down Powerbomb!
Big Boss Slam - Samantha either whips an opponent into the ropes, pulls them towards her by their arm, or catches them as a counter to a running move, and wraps her arms around their upper body, lifting them up and spinning them around before dropping and slamming them back first onto the mat.
Personality: A cruel, viscious, intelligent woman, with a strong believe in darwinism and that only the strong survive. Years of bullying and being taken advantage of has turned Samantha's heart to stone, and turned her mind towards self preservation at all costs.
Outside of the ring, Samantha, while not incapable of being cordial when needed, is easily annoyed, and does not suffer fools lightly. She holds an air of superiority and confidence around her, and can be quick to anger if prodded enough, or disobeyed by one of her subordinates.
Past/History: 
*Grew up poor in the south side of Chicago, an overweight sensitive teenager with an abusive step-father, and a drug addicted mother . Was often bullied in school for her weight and lack of money and nice things, despite having high grades.
*Grew up with anger issues, often causing her to get in fights with the children bullying her, eventually leading to being kicked out of school. Soon she'd fall into the wrong crowd, joining a street gang and staying out as much as possible to avoid her step-father.
*Learned to fight for her own safety, and participated in various gang activies. Tagging, fighting, minor drug use. Came to enjoy fighting, finding it as a good outlet for her anger and rage towards her life situation.
*Eventually was arressted and sent to Juvie Hall, eventually let out into a group home, where she stayed until she was 18.
*Upon being let out into the world as an adult, and having no real marketable skills or job history, went into underground fighting as a way to make money, where her surprising speed and agility helped her earn money.
*Was arressted a second time when the league she was in was raided by cops...only to run into the same cop that had cuffed her as a teenager.
*Recognizing her, and feeling pity for her, he let her go without charges, reccommending that she go into boxing or pro wrestling instead of illegal street fighting.
*Taking his advice, Samantha used her earnings to get trained as a pro wrestler, the indy scene, where she built a reputation for using a brutal heavyweight style, competeing in hardcore matches, and quickly rising through ranks.
*Over the years, she would win various indy titles, making a habit of defeating champions in brutal matches, and then recruiting them into a stable of her own, eventually gaining a coveted AFW contract, eager to bring her dominance and fury to the biggest arena in the world.
Fun Facts:
*One of Samantha's favorite things about running in her gang was the small sense of family that she got from the somewhat close group, something she never got from home. While it's not the same, one of the reasons she built a stable of subordinates around her was to try and replicate that feeling. She will never, EVER, admit this out loud.
*Since her stint in juvie, she has never seen or spoken to her mother or step father again, and never learned who her father was, nor does she actually care, wanting nothing to do with any of them.
*Finally having access to large sums of money for the first time, has developed a serious spending issue, buying all sorts of expensive and fancy things, including a lavish tokyo apartment.
*Has gained several scars across her body from her time in underground fighting and various hardcore matches. Dislikes people seeing these, and wears a full body suit to cover them up.
*Will often refuse to do matches she doesn't care for, and try to pawn them off on her subordinates instead.
AFW Information
Record:
-Wins:
-Losses:
Championships/Accomplishments:
Friends:
Allies:
Rivals:
Enemies:
Crushes: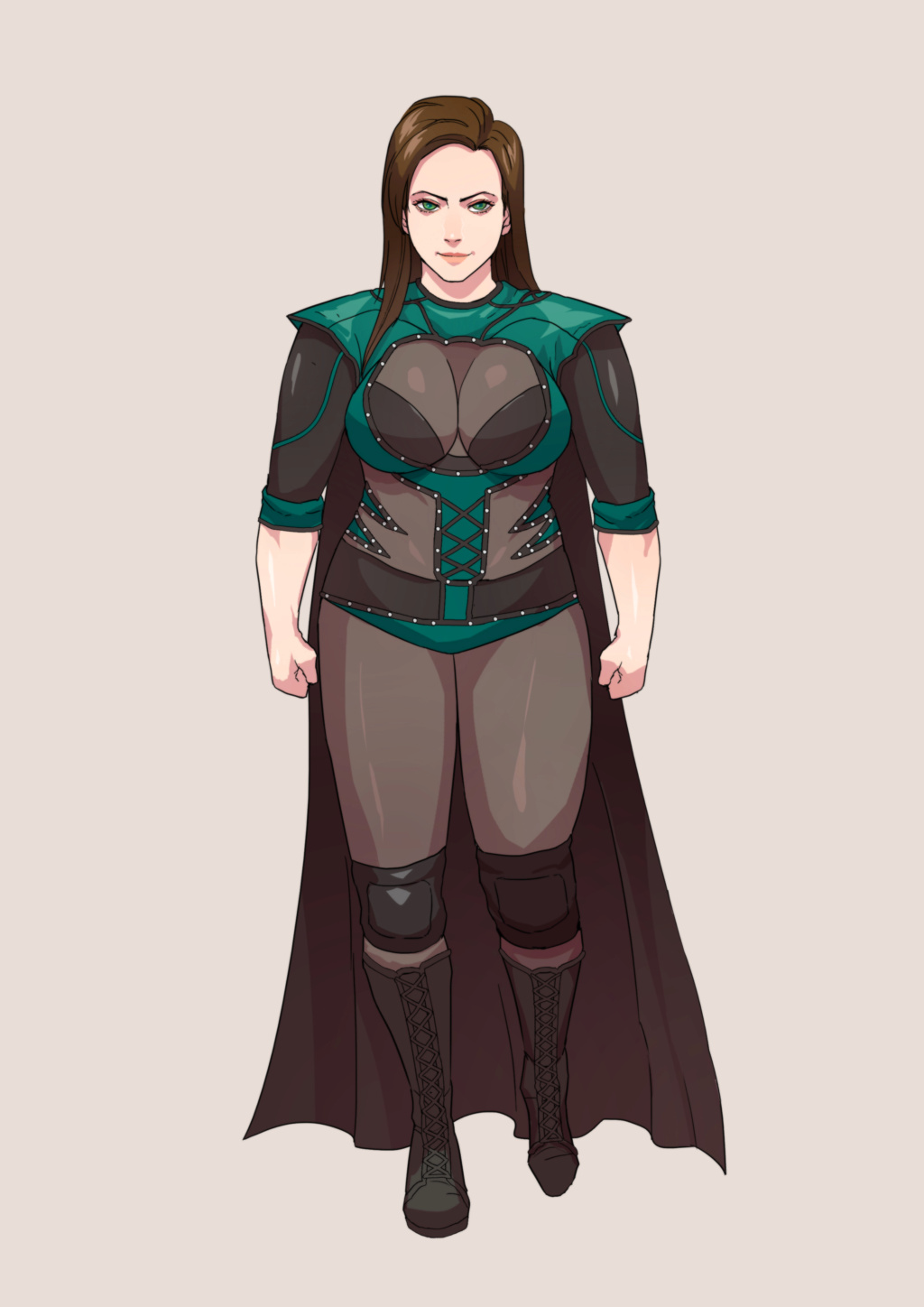 Old_Man_Tai




Posts

: 9425


Join date

: 2008-04-29


Age

: 33



---
Permissions in this forum:
You
cannot
reply to topics in this forum