Who is online?
In total there are
57
users online :: 3 Registered, 0 Hidden and 54 Guests :: 3 Bots
FreestylePoet
,
killcarrion
,
Teenwrestler
Most users ever online was
418
on Tue Jul 30, 2019 9:51 am
Champions & #1 contenders
Time to fight and ...... think
Mon Nov 22, 2021 1:56 pm by Lederface!
Well, it's about time I did this again, with my Roster starting to take shape, it doesn't hurt to start getting my characters to have their fights, and that's why I'm here, to look for fights for different characters.
Airi:
Amelia:
[
Full reading
]
Comments: 0
Looking for a match
Sat Nov 13, 2021 4:01 am by Void Effect
Due to boredom, I had once again, here to ask for a match with my characters, we can discuss about the outcome and character on Discord
Comments: 0
Delays
Fri Nov 12, 2021 5:14 am by Underdog21
I just want to pipe in and apologize for all of the delays in my posting. I've been going through a lot right now, emotionally, psychologically and in some cases physically. I'm going to try posting again when I can get my head in the right place. In the meantime I just ask everyone to please bear with me.
Comments: 2
Page 1 of 3 • 1, 2, 3
Gala was walking to the ring, blowing kisses to the crowd, the crowd looked at shock and awe at her outfit and body. Some cheered for her to win. Gala climed to the ring and waved. She was new here and this was her debute match, she was ready to throw down against a woman named Laura, a heel.
It doesn't matter if she wins or lose, she's gonna go all out on Laura cause that's what she do.

*torra shinjiro17




Posts

: 437


Join date

: 2019-08-26


Age

: 22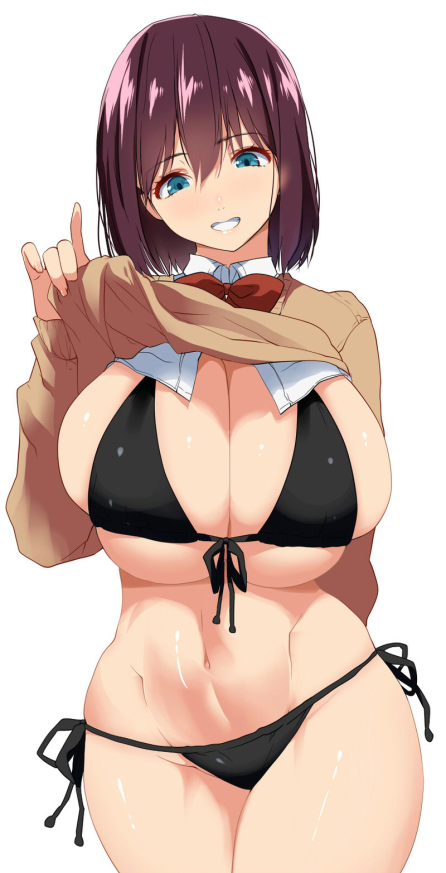 Laura grayson AKA "Mama Heel" would be waiting back stage as she was expected to face a newcomer this evening and that is all she knew. She knew nothing about the size or the skill of her opponent but being a debut match for her hinted towards less experience in most cases that Laura had been in.
A stage hand would tell Laura it was her turn to make an entrance and Laura did exactly so. She sported a tight black bikini that hugged her assets perfectly. As she walked through the curtains and down the ramp, the crowd was split 50/50. Half booing her due to heel history. Half cheered her for her sex appeal. Either way she didn't care.
She hadn't seen her opponent until she made it to the ring. She would climb in slow and sensually, riding the top rope giving the crowd a show. once in the ring She would look at the woman who was supposed to be her opponent. She was massive. Much larger than Laura expected. She was beautiful as well and incredibly curvy in all the right places.
Laura would hide her nervousness and get right into the heel act as she would look the girl up and down with a devious grin on her face. "So this is your first time in the AFW huh? Well no better way to start it then getting screwed silly by me." Laura would giggle as she would approach the middle. She would pose and try to tease the woman "You like what you see? Well I hope your ready for the most embarrassing night of your life" she would tease as she waited in the center for Gala to join her.

shanecawf




Posts

: 855


Join date

: 2017-02-03



Gala heard the booing of the crowd, this confused her at first, but her confusion would soon turn into retaliation, he saw this Laura girl and.... she was the same height as her, also a bit pretty curvy but unlike gala herself, she had no muscle, and by the crowds booing, she isn't well liked here, but gala wasn't gonna underestimate her not even for a second.

Gala chuckled in amusement at her words of saying she'll screw gala, she walked up to her and smirked.
"Well one of us is gonna get screwed in this ring tonight, as for for this being the most embarrassing night of my life I really can't say, I don't plan it to be." She said playfully but confidence oozed from each word she said.

The crowed all went ooooh at her sexy face confidence.

*torra shinjiro17




Posts

: 437


Join date

: 2019-08-26


Age

: 22



Laura would continue her confident bout as she stood in the center of the ring. When she saw Gala chuckling and heard her response, Laura would click her tongue and shake her head. The confidence in this woman's voice was very obvious though.

Laura would put out a hand shake that she would plan on using as a heel trick. If Gala were to accept the handshake, Laura would attempt to punch her in her stomach going for a cheap shot. It was unclear if Laura's punch would have much affect as she was used to facing girls much smaller and much more delicate compared to Gala.

shanecawf




Posts

: 855


Join date

: 2017-02-03



Gala chuckled at her tongue click. She saw her reach out for a hand shake, gala reached out for her hand but he saw the look in her eye, she had a feeling that she is gonna play dirty, and she was right! Once she grabbed it she tried to punch her stomach, luckly she isn't just thicc was strong too, making her petty punch barely hurt. "Hmhmhmhm nice try but you ain't cheating this match." Soon she walked to her corner and the bell rings begining the match and she's walking to her like a cheetah looking for its prey.

*torra shinjiro17




Posts

: 437


Join date

: 2019-08-26


Age

: 22



Laura would laugh as the punch landed only to look up surprised as there was little to no reaction that came from Gala. "What the hell?!" Laura would say confused as the girl told her she would not be able to cheat in this match. "We'll see about that!" Laura would snarl as she watched the beautiful thick woman make her way to the corner, staring at her massive rear.

When the bell rang, Laura would still be in the center watching Gala who was now walking towards her like a hunting feline. Laura would decide to meet her with a traditional lock up.

If Gala were to accept the lock up, Laura would attempt another cheap move where she would try to land a low blow against Gala. it was yet to say if her move would land or if it would be affective.


shanecawf




Posts

: 855


Join date

: 2017-02-03



Gala smirked and saw her and saw her challenge for a lock up, gala deciding to play along with this little game, she locked up with her, pushing against her. But thanks to lauras earlier statement, Gala knew she's gonna try and fight ditty.

And she was right! Laura tried to hit her with a low blow! But gala retaliated by kneeing her limb that was about to strike her. "Thanks for telling me what's your plan, now it's my turn!" She suddenly elbows her stomach and gives her a round house kick to her face.

*torra shinjiro17




Posts

: 437


Join date

: 2019-08-26


Age

: 22



Laura would go for the low blow only to be kneed and stopped in her tracks. She would regret telling Gala her plan as Gala struck her in the stomach before round housing her in the face sending Laura toppling over to the ground. Laura was in a vulnerable state now as she tried to recover.

shanecawf




Posts

: 855


Join date

: 2017-02-03



Laura smiled and saw her chance and jumped so now she's on Laura's chest and she wraps her thicc legs around her head and neck and squeezed. "Oh that's just part 1, here's part 2!" She laughed and grabs her legs and pulls them closer to her.
"How do you like my squeeze/stretch toy move? It certainly fits someone like you." She laughed.

The audience were cheering for this sexy juggernaut new comer.

*torra shinjiro17




Posts

: 437


Join date

: 2019-08-26


Age

: 22



Laura would lay there trying to recover but the needed time was not there. She would see Gala jump and land her heavy rear right on her chest with a butt drop. All of Laura's air would be pressed out of her as the heavyweight crushed her body flattening her breasts like pancakes.

Laura's face would contort and be squished between Gala's massive thighs. The soft and supple flesh of her thighs sticking to Laura's cheeks as she struggled.

Laura would feel Gala grab her legs and pull them up for one of her signiture moves the squeeze/stretch toy. Laura would continue to attempt to struggle but with the immance weight on her that was nearly impossible.

Laura would come up with a different idea as she would try to lean up and begin licking Gala's crotch through her clothes, hoping to get some sort of reaction out of her. this could either free her or make Gala's grip that much stronger.

shanecawf




Posts

: 855


Join date

: 2017-02-03



Page 1 of 3 • 1, 2, 3
---
Permissions in this forum:
You
cannot
reply to topics in this forum