Who is online?
In total there are
74
users online :: 1 Registered, 0 Hidden and 73 Guests :: 2 Bots
Yori
Most users ever online was
418
on Tue Jul 30, 2019 9:51 am
Champions & #1 contenders
Looking for a tag team match up.
Mon Dec 04, 2023 7:38 pm by Moriarty
Comments: 0
Tension Match for Melanie~
Tue Nov 28, 2023 12:56 pm by Leon564
Comments: 9
Howdy strangers.
Wed Nov 29, 2023 1:25 am by Yori
Just a small hello from an old face. I will be coming around for a bit soon and figured I would pop in. To anymore I have an unfinished thread with, if you have a desire to continue it with me just let me know and shoot me a link. While I am open to fielding ideas for new threads, I will be very selective with taking anything while I gauge my activity capability and trim/update my roster.
Toodles.
Comments: 4
================================[Personal Information]===============================
Name :
Akino Sanada
Alias: The Sadistic Submissionist, Patch
Sex: Female
Age: 23
Hair: Blue
Height: 5'6"
Weight: Unknown
Nationality: Japanese
*Graciously adopted with permission from Lariato*================================[Combat Information]===============================Alignment
: Cold Blooded Cyclops – Relentless, surly, and overall a prickly pear you would have a hard time cozying up to. Akino doesn't suffer any fool and refrains from cracking a smile in the ring unless it's while she's contorting her opponent's body or reveling in a victory. She is a cruel tactician in the ring who thinks herself tougher than she actually is, but a remarkable endurance and penchant for submission based counters makes her a danger even when it looks like she's out for the count.
Entrance Music
- Remember - High and Mighty Color
Strategy and Style
– Akino is very adept with grapples and submission holds specifically, but can also fight effectively with strikes if necessary. Although more than comfortable in hardcore matches, sensual and hentai moves are typically not her forte…unless she just so happens to lock someone down in one of her submissions. Nothing gets her panties wetter than the thrill of feeling an opponent lose consciousness in her clutches, so expect to hear both sweet talk and spew vitriolic disdain before you go
night night.
Preferred match type: Any
Endurance:
Strength:
Speed:
Defense:
Technique:
Strikes:
Submissions:
Powerhouse:
Aerial:
Counters:
Favored Moves
: Submission holds, Smothering (with both breast smothering and facesits), triangle chokes, hurricanrana, heel hook, kimura, camel clutch, rear naked choke, bodyscissors and sleeper hold combo, guillotine choke, fujiwara armbar, figure four armlock, gogoplata, Last Chancery,
Backcracker
, headscissors.
Signature Moves
: 1) Squirm For Me – A variation of a triangle chock where her thighs are wrapped around an opponent's head while interlocking her ankles. Her hands than cupping the back of their head and tugging it down to add to the discomfort. The lack of blood flow makes this a submission one can easily fall unconscious to, and perhaps Akino's favorite as she gets immensely turned on from seeing it happen firsthand while she trash talks right to their face.
Spoiler:
2) Last Breaths – An example of Akino's submission proficiency from how she can make seemingly rudimentary maneuvers capable of being her most efficient. Firstly by her locking on a guillotine choke with a torquing level or arm strength, and then by crossing her ankles together into a vice-like bodyscissors weighing down on her adversary's waist and diaphragm. The dual pressure being unbearable for even the most hardened of grappler, and feeling them writhe and gag in their helplessness is a delightful bonus.
Spoiler:
Finishing Moves
:
1)
Sanada Driver -
Akino intentionally stuffs her head into her opponent's legs while they are standing before hoisting them up and over until the opponents  upside down with their belly against her back. After hooking around the back of their knees, Akino will jump up and drop down to slam the opponent on their head while also dropping her ass onto their face and locking them in a matchbook pin.
Spoiler:
2)
Kumonosu (Spiderweb) -
The opposite setup of the Sanada Driver, where stuffs her opponent's head in between her thighs before nimbly hopping over she is hanging upside down with her belly against the opponent's back. All while wrapping her legs tightly around their neck in a modified reverse headscissor. And if possible, she'll also grab the opponent's wrists and pull them backward to add to the pain of the hold while also making it even more difficult to escape.
Spoiler:
====================================[Biography]===================================Wrestling Attire: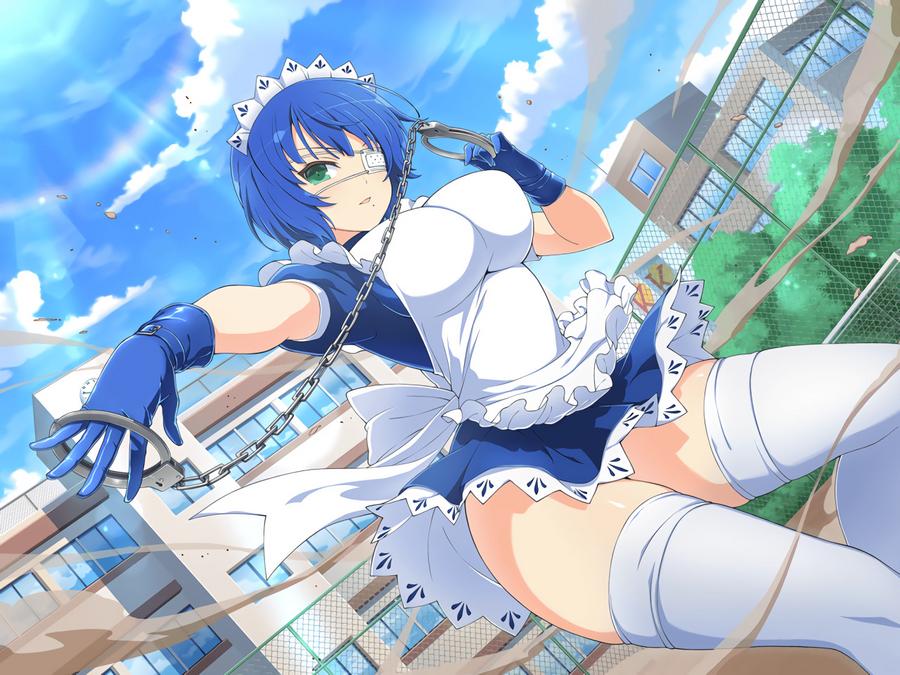 Various other images...
Spoiler:
Alternate Wrestling/School girl Attire…bit of a breeze that day.
Spoiler:
Promotional Poster~...
Spoiler:
You should have seen the other guy...
Spoiler:
Getting changed~…
Spoiler:
Personality:
Akino is generally a pretty stern person and doesn't smile very often, though those who manage to get close to her will see...more of the same. She has her hobbies outside of the ring and is horribly socially awkward. She lashes out violently when she shouldn't, and any man she develops a crush on should be extra cautious. She's more prone to slug them in the face than ever admit she likes them.
She enjoys competitive matches, but can be quick to anger when things aren't going her way, especially if it's because her opponent is fighting dirty. Akino is a sadist, meaning she gets turned on by dominating and inflicting pain on her opponents, particularly by trapping them in various types of smothers or painful submission holds for as long as possible. She has no problem with going over to Tension and putting men in their place as well just to get her sadistic fix.
Past/History:
Akino was born with partial blindness (hence the eyepatch) into a wealthy family in Tokyo. And although she's had to wear her eyepatch her whole life, the only noticeable inconvenience it brought was the stares she always received from people. Something she learned fairly quickly to just get used to and ignore. Bullies, on the other hand, weren't so easy to dismiss. Throughout much of her childhood she was picked on, made fun of and even beaten up a few times because of her disability. Feeling like an outcast led to her developing an introverted and surly demeanor, normally walling herself indoors while she bitterly stewed about the kids calling her a cyclops, freaky, and "Patches".
While she was still young her parents allowed her to take self-defense MMA classes, which was where she discovered her love for fighting and using it as an avenue to vent her frustrations. She continued to get better in the years to come, eventually taking on lessons from other martial arts as well and finding that grappling seemed to be her strong suit. Not coincidentally, the more her skills developed, the less people tried to bully her and the more she broke out of her shell by associating with the other kids in the class. Akino's parents had only thought her MMA lessons would be at most a brief phase or hobby she would eventually grow out of, and would never have expected her to continue all the way into adulthood with it the way she did. She took her grappling talents to local wrestling leagues and developed a cult following thanks to her submission skills and fetishy maid attire. But by than she was already mentally setting her sights on tougher competition.
Her parents were glad to see that she apparently found an outdoor activity she thrived in, but they were dismayed when she one day expressed a desire to fight professionally. They hoped she might eventually take some sort of well-paying job that had nothing to do with underground fighting pits, but Akino just didn't care about things like that. Fortunately, her parents came to respect the passion Akino had for what she wanted to do, and gave her their blessing to pursue it. And after looking at her options, she eventually set her
"sights"
on AFW.
Likes:
- Tempura
- Open Air Baths
- Mecha/Harem/Shounen Anime...with a "faint" interest in yaoi.
- Teddy Bears
- Sleeping In
Dislikes:
- Public Speaking
- Being teased
- Being confused for an actual maid
- People with big mouths
- Camping
Fun Facts:
1) Many people wonder why Akino often competes in a maid outfit, though there's no big, deep reason behind it. She once moonlighted as a maid at an otaku café but was fired after she put her first customer in a kimura submission when he uplifted her skirt. She walked out the restaurant in a huff and just never returned the outfit. Her popularity skyrocketed after she tried wrestling in it once when she needed a permanent outfit instead of her drab MMA gear…
2)During the last couple years of her life before signing with the AFW, Akino competed in a total of nine matches in nine different independent promotion. Each match was her only appearance for that promotion. Her final record in the indies was 3 wins, 3 losses, and 3 draws.
3)Akino is an avid comic book collector and nerdy otaku due to her being a shut–in. Her favorite American comics to follow are the X-Men, though she very much enjoys several different comics released by both DC and Marvel. And she'll even collect those from several series she doesn't like or care much about, even if just for the point of having it in her collection.
4)Medical treatment over the years has restored some partial vision in her left eye, but she still prefers the eyepatch. Mostly because she's worried about damaging it in a match, but also because she feels…exposed, without it.
4) If Akino was a Pokemon, she would be...
Spoiler:

Duskull~...
AFW Information:
Record
Wins: 5
Losses 8
Draws: 0
vs Chloe Ruiz
(Hardcore Match) via pinfall (Sanada Driver)
vs Koji Kawamura
(Score Penalty Match) (8-0)
vs Bryan Daniels
(Handcuff Match)
vs. Peggy McIntyre
vs. Army Rodriguez
Losses:
vs Alaina Sanders
via pinfall (Ama-bomb onto the ring post)
vs Chloe Ruiz II
(TLC Match)
vs Carmen Rodriguez
(24/7 Championship Match) via pinfall
vs Samiya Kusanagi
via KO (Kumonosu)
vs Samiya Kusanagi
(2 Out Of 3 Falls Match) 2-0
vs Chloe Ruiz (Sauna match)
vs Saskia Schleswig-Holsten
vs. Goto Arisawa
Draws:
In progress:
Other Events:
Still Waters
- When a trip to the pool doesn't go as planned, Akino instead heads to the S&M club called Purgatory, where things soon get hot and kinky with Carmen Rodriguez.
A Kickboxer's Submission Lesson
- Akino teaches Konata Ishido a few things about submission holds.
No Hard Feelings
- A day after a sudden angry rampage from Alaina Sanders results in injury for Akino in a match, the amazon seeks her out to apologize for her actions.
Fun and Games
- Days after winning her debut against Chloe, the two meet at a local arcade, and things quickly get competitive between them.
So Anxious
- Akino has a dinner date with Carmen Rodriguez at her apartment.
Comic Con Adventure
- Akino goes to Comic Con in Tokyo with Sion.
What Comes After a Beating?
- After losing an intense POW match against Chloe Ruiz, Akino is taken back to her rival's apartment.
The Hardest Part of Breaking Up
- Disappointed with Carmen Rodriguez for taking advantage of her half-blindness in their 24/7 Championship match, Akino angrily lashes out at her lover after the bout.
Mutual Intrigue
- Akino meets Alicia Wells, an impressive newcomer who had already captured the attention of many in the league.
Conquered Hearts
- Battered after an embarrassing defeat to Goto, Akino gets reminded of her past life and a savage romance that came with it.
Eye Of The Storm
- Akino takes a training session with some new recruits a tad too far...
Championships/Accomplishments:
1)
Number One Contender For Tension 24/7 Title
Friends:Chloe Ruiz, Konata Ishido
Allies:
Rivals:Chloe Ruiz, Samiya Kusanagi
Enemies:Samiya Kusanagi
Crushes:Carmen Rodriguez
Lovers: Carmen Rodriguez
LAW Information:
Record
Wins: 0
Losses: 0
Draws: 0
LAW Timeline:Championships/Accomplishments:
Friends:
Tag Team:
Allies:
Rivals:
Enemies:
Crushes: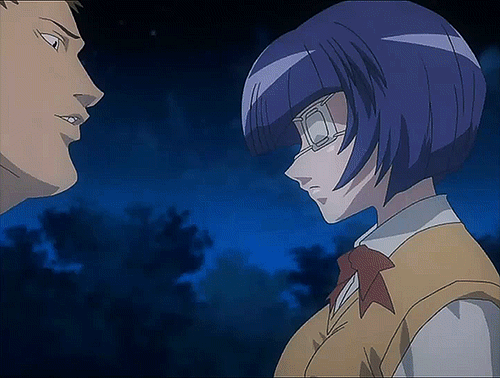 killcarrion




Posts

: 6106


Join date

: 2013-04-14


Age

: 36



Similar topics
---
Permissions in this forum:
You
cannot
reply to topics in this forum