Champions & #1 contenders
Kawaii Opportunities
Sun Jun 17, 2018 3:04 pm by Daaharu
Hey, guys!
With the kawaii title match at Avalanche taking on an interesting wrinkle with the interruption by the Brat Pack, we are moving forward with the overall kawaii storyline, and at this point I'd just like to take stock of what kawaiis are out there that are interested in participating in a cohesive storyline.
Can't make any promises about titles or what exactly each girl's given role would be. We can talk a little more about the specifics of where the story is going soon, but I …
[
Full reading
]
Comments: 3
Match for Takeichi
Tue Jun 12, 2018 6:13 am by GrandAkumaShogun
So with my other two guys having their own matches I figure I should do something with my first character on here, Takeichi Mori. If anyone is interested feel free to post here or get in touch through a pm so we can plan it out. I can either have Takeichi remain a jobber or begin to work him towards being a more serious competitor.
Comments: 1
Match or RP?
Wed Jun 13, 2018 3:48 pm by Lotuswarrior
I'm just looking to do something while I wait for match replies. Really want to get some characters cemented a bit with a rival or some interactions with other characters here.
If anyone wants to do something hit me up.
Comments: 0
Page 1 of 7 • 1, 2, 3, 4, 5, 6, 7


Spring Cleaning Match
Hardcore match where all the weapons have been replaced with cleaning utensils
Win by submission or pinfall.
[url=http://s1126.photobucket.com/user/armads89/media/47b99d0632679f95f42320135472d61d21411e97_zps459c795b.jpg.html:1u5svx6h]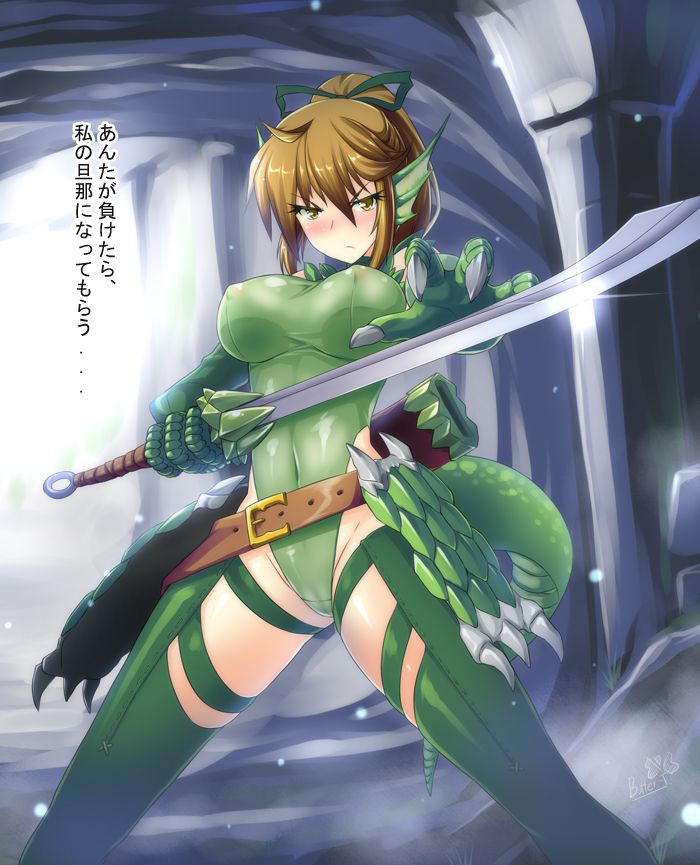 [/url:1u5svx6h]
Brittany stood backstage relaxing as she was not to worried about her match tonight. It was to her liking even if some of the weapons were not as brutal as she would have liked. But that didn't bother Brittany too much as she was going to deliver some pain on another bitch who thought they could make it in a league with her around. Brittany soon heard her music start to play and Brittany stepped out into the arena to the boos of the audience. Brittany just ignored them as the crowd didn't matter. They meant nothing, the only person who meant anything in the ring tonight was Brittany.
Brittany slid into the ring and looked around to see what weapons were available. There was a broom, a bucket of soapy water, some sponges, and a few other items. Brittany smiled as she liked what she saw as she waited for victim of the night to arrive.

_________________
Characters

The Den
"Oh my~ What kind of kinks am I getting into?~ Mmmmm~" Valerie havent been in a female vs female match in quite sometime and its going to be one special match for her and her opponent. "Spring Cleaning Match?~ Mmmmm how interesting~" She got changed into more suitable for the match, wearing her maid outfit thats sexy for the guys whos into maids and other look pretty normal, but she only putting on her apron and hat, covering her black busty outfit, the default outfit.
"All done~" She then heading out to the arena where she'll be facing off pretty well known opponent name Brittany Luvve, a fine name for an interesting opponent to face in this match. "Hiiii~" She waves to everyone and blowing few kisses to the crowd before sultry walking down the ramp toward to the ring, seeing the weapons are the theme of this match with broom, sponges and other items for cleaning. "I am going to use these?~ Ohhhhh~"
Then when she enters the ring to see Britanny, she smile and scanning her whole body, looking really good that she'll enough playing with her. "Brittany I believe?~ Mmmmm what a lovely girl you are~ Are you sure you can handle me my dear?~"
Brittany watched as her prey for the night made her way down to the ring. Brittany had to admit that her opponent looked rather ravishing but Brittany didn't focus on that for too long as tonight this bitch was going to break. Brittany heard Valerie's words and she smiled "Oh, don't worry i can handle you. You should just worry about handling me. As tonight you are going to regret stepping into this ring with me." Brittany said as she slowly started to circle around Valerie. "You my think you are tough shit but tonight you re standing in the ring with the Hardcore champion of Friction." Brittany would say as she would reach behind her to grab a broom and wait for the bell to ring.

_________________
Characters

The Den
Valerie smiles at this girl Brittany for being very lovely, and showing some toughness steaming out of her head, it was very cute for Valerie enjoying the look of her face like that. "Ohhh will I regret? I dont know about that my dear~" She teased, looking up at her a little longer and giggles a little bit. "I dont know about being 'tough shit' as you say~ I just think Im.... so, wonderfully sexy~...... Hardcore champ of Friction?~ MMmmmm its so lovely to meet you, I hope to beat you with some of these weapons~"

She could see Brittany grabbing for the broom before the bell rings, shes ready to take her on too, Valerie is ready to give this Hardcore Friction champ a run for the money. "Mmmmm what to use?~" She thinks as the busty vixen looking around to see what to grab, reach for the long shaft on the dustpan, lifting it up and holding in her hands, like almost the battle of the gladiators. "Im ready~"
Brittany gripped the broom tightly in her hand as she watched Valerie closely. "The only person who is going to get beat tonight is use." Brittany would say right before the bell rang signalling the start of the match. Brittany decided to start the match off strong by swinging her makeshift weapon at Valerie's mid section. "I hope you are ready for a trip to the hospital because the only way you are leaving this ring is on a stretcher." Brittany said with a smirk on her face as she was going to have fun dismantling Valerie in the ring tonight.

_________________
Characters

The Den
Valerie watching her opponent with that broom in hand looking as if shes going to give Valerie a really hard beating, the busty vixen probably gonna like that. "Oh my, arent you in a mood for some violence?~" She teased before the bell rings, seeing that Brittany coming at her with the broom and swinging right at her, though Valerie bringing her long dustpan to protect herself and block it.

"I wouldnt mind going to the hospital as long you go first~" She tries to slowly pushes her weapon against her, trying to deflect Brittany broom with a bit of a shove. "Hmph!~"
Brittany grimaced as Valerie blocked her broom with her dust pan. "You are not half bad." Brittany would say before taking a step back with her broom in hand. "I wonder if you can keep doing that the whole match." Brittany said as she would swing the broom at Valerie's had this time as Brittany wanted to see her opponent in pain and nothing was going to stop her from inflicting that pain upon Valerie.

_________________
Characters

The Den
Valerie defending herself with the weapon of her own, feeling a bit equal or rather, in a good defense against Brittany as the two in a standoff of their cleaning weapons. "Why thank you~ Compliment are always a good thing, right miss Brittany?~" She said before her opponent right at her again to keep up on the assault. "Oh I can possibly keep doing this all day long~ But I wouldnt want to bored the audience now do we?~"

She bringing her long dust pan to defense herself and felt the impact a lot harder than it was, she needed to take the first hit on Brittany as soon as she can. Valerie will try to block and with her opponent close enough, she'll pull her weapon back to hopefully have Brittany stepping forward so Valerie could drop down using her foot to trip her over, just to add humiliations.
Brittany was too focused on trying to bash Valerie's face in with her broom that she wasn't able to react fast enough to avoid the simple trip that Valerie used to send Brittany tumbling to the mat. "You fucking bitch." Brittany would growl out as she would try to roll away from Valerie before her opponent could do any real damage. "You got lucky." Brittany would say as she would start to get to her feet with her hand still clutching the broom.

_________________
Characters

The Den
After Valerie tripped Brittany down to the mat, she couldnt help but to take a quick or more so long glance at her butt when dropping to the mat, she giggles at her. "Oops~ Are you okay?~" Teasing her while she let her opponent get up onto her feet. "My you sure are an angry girl~ Do you not like someone whos... mmmm.... possibly stronger than you?~"

Though Valerie somewhat poking fun at her just to be more playful than being serious, but thinking its the time to try at least fighting back now. The busty Amazon soon rushing toward to Brittany trying to use the handle end part to thrust forward like a rapier, aiming for her belly.
Page 1 of 7 • 1, 2, 3, 4, 5, 6, 7



Similar topics
---
Permissions in this forum:
You
cannot
reply to topics in this forum