Champions & #1 contenders
Kawaii Opportunities
Sun Jun 17, 2018 3:04 pm by Daaharu
Hey, guys!
With the kawaii title match at Avalanche taking on an interesting wrinkle with the interruption by the Brat Pack, we are moving forward with the overall kawaii storyline, and at this point I'd just like to take stock of what kawaiis are out there that are interested in participating in a cohesive storyline.
Can't make any promises about titles or what exactly each girl's given role would be. We can talk a little more about the specifics of where the story is going soon, but I …
[
Full reading
]
Comments: 2
Match or RP?
Wed Jun 13, 2018 3:48 pm by Lotuswarrior
I'm just looking to do something while I wait for match replies. Really want to get some characters cemented a bit with a rival or some interactions with other characters here.
If anyone wants to do something hit me up.
Comments: 0
Match for Takeichi
Tue Jun 12, 2018 6:13 am by GrandAkumaShogun
So with my other two guys having their own matches I figure I should do something with my first character on here, Takeichi Mori. If anyone is interested feel free to post here or get in touch through a pm so we can plan it out. I can either have Takeichi remain a jobber or begin to work him towards being a more serious competitor.
Comments: 0
Page 1 of 3 • 1, 2, 3


"....aahhhhhhhhhhh...." The blonde haired girl made a rather loud yawn as she walked into the locker room of the AFW trainign area. Her body was still heavy from her early awakening as her body hadn't fully awoken yet. It was such an ungoldly hour that there was no one at the reception or any attendants. Sephora grumbled cursing at how Rei had to pick such an early time to run her weekly submission clinic and on the weekend too! Sephora undressed from her winter attire before changing into a cute Japanese gym uniform. The green eyed girl stretched out her body as she glanced at herself in the mirror in her blue bottoms that showed off her nice legs and her slim and slender body shape. She also wore a white top with red lining around the neck and the sleeves. The girl sat down on the bench and began tying her shoe laces of her white training shoes. She glanced up at the clock, before turning her attention to her shoes.
[align=center:2olitxzb]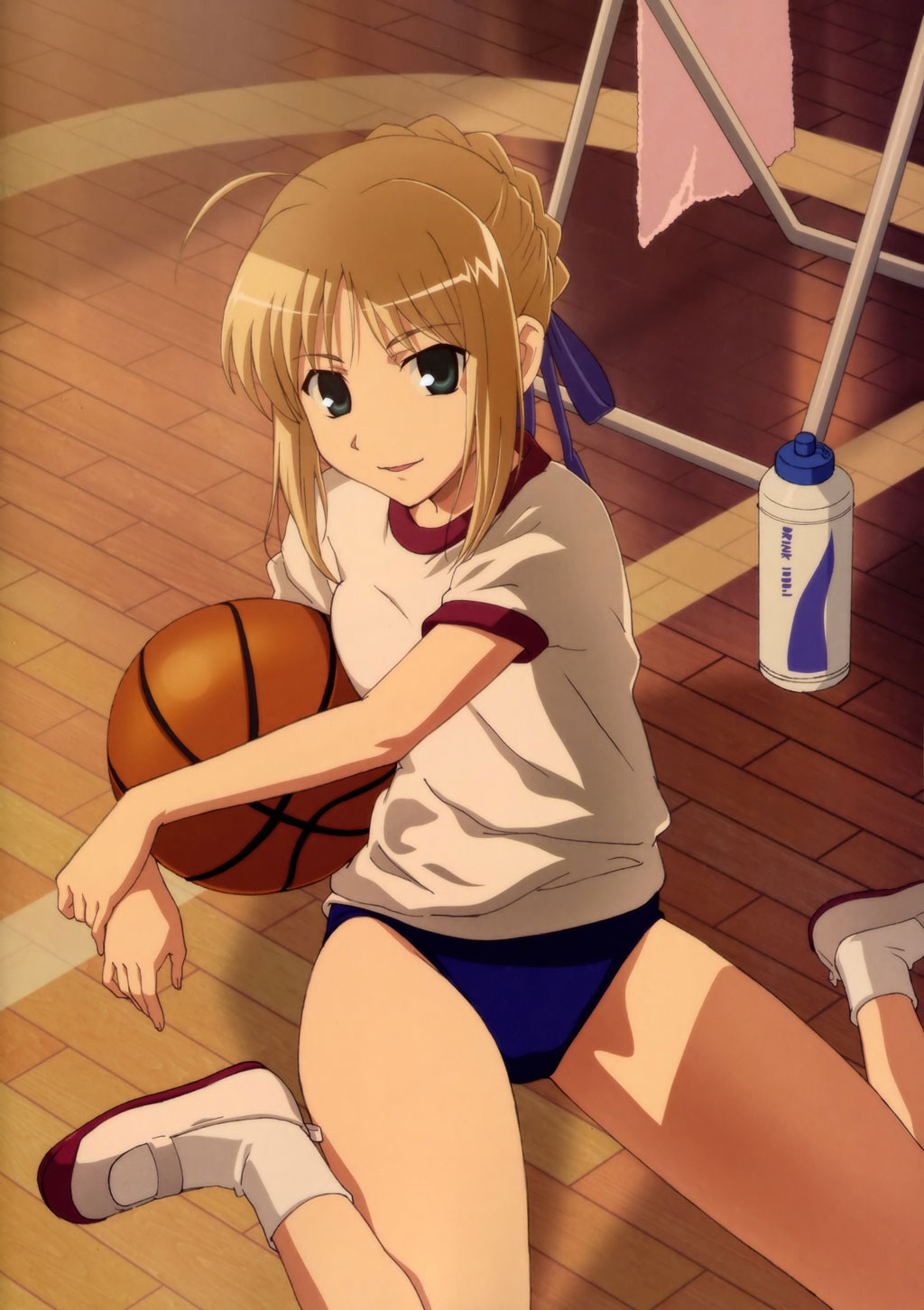 [/align:2olitxzb]
"Six- Fifty..." Sephora muttered before she stood up and began stomping on the ground with her shoes making sure they were nice and tight. Satisfied with her attire and her shoe laces, she deemed herself ready to go meet Rei in the gym after picking up her water bottle.
Sephora wondered why Rei would even bother running this clinic if she and her were the only ones showing up ever Saturday Morning. She wondered what point there was to going to all this effort setting up the mats and create training routines. Although Sephora bickered about how early it was, she had to admit how calm it was to be the only ones there. It was so quiet that you could hear your own thoughts and it was almost self assuring. Sephora was about to leave her locker when she thought she heard someone else in the locker room. Seeing as there were 10 minutes before Rei's submission seminar anyway, she decided to venture to see who it was wondering who else would sacrifice their precious Saturday morning to train.
Aoko had decided to go with a bit of a casual clothing on this early early morning, thankfully she was a morning person which made it a lot easier for her to deal with this kind of scheduel that the famous Rei Tomizawa's submission clinic would take place in the AFW gym. Aoko saw this as the perfect opportunity to train get some much needed expertise from someone who was skilled in the arts of wrestling, and with a Name like Rei's who was a girl that Aoko knew of as a good submission wrestler she certain that she'd be able to pick up a few tricks.
Aoko was dressed warmly for this cold winters day, but underneath that one could think that she thought it was summer, the fact that her outdoor clothing was so thick and warm that it was difficult for her to wear anything else that what she was.
As she got into the gym she took off her coat and such and would head out into the gym itself and would look around a bit. " Six fiftyone...hope It hasn't started yet. ?" Aoko said as she looked around inside the gym and saw a slender and beautiful young girl with blond hair. " Oh ? Hello there !" Aoko said with a gentle smile on her face as she started to walk into the gym and waved her hand as she looked on at Sephora.
"Ummm... Hi!" Sephora said as she walked side by side with Aoko. "I've never seen you around here, my name's Sephora!"
The blonde haired girl had to admit, the girl looked absolutely amazing like someone out of a magazine. The girl had such a slender body and yet a decent sized chest, she looked very friendly and very cheerful. She was very pretty so much so that Sephora's cheeks flushed a bit from looking at her. However, her attention turned to Rei who was currently stretching at the corner of the gym stretching. The purple haired girl wore a red long sleeved shirt that was loose around the color but stuck close to her body with the straps of her black sports bra. She wore skin tight black shorts as she folded her arms as she turned her back to Sephora and Aoko.
"You're late!" Rei said as she tilted her back until the back of her head touched the ground pointing as she pointed in their general direction. Rei was balancing herself by using the top of her head like a leg of a table as she stood on the balls of her feet on her toes while her heels were off the mats. Rei had cut of a corner of the gym and paced mats all along the area.
"I'm not late! It's 6:50!" Sephora grunted.
"You're late for being super early!" Rei countered with a grin.
Sephora sighed as her gaze went to Aoko could she be here for the submission class too.
[align=center:2j1niylk]
[/align:2j1niylk]
Aoko smiled gently as she looked on at the blond attractive girl who seemed like she at least knew what she was doing, mores so than what Aoko did and she was quite aware of that, still she seemed friendly enough to the brunette girl and it seemed as if she might be able to learn something today, if not from Rei then she could probably learn something from this girl.

" Ah ? Oh Hey! Yeah I'm pretty new, My new is Aoko, Aoko Reinhardt." The Actress said as she smiled gently at Sephora and nodded a bit, but after she spoke she looked over to notice the purple haired girl standing in the far off corner and gestured like she did. " Oh ? Rei ?" Aoko said as she tilted her head to the side and looked on at the cute cosplay fighter. " Late ?" Aoko said as she blinked a bit which was a sign that she was pretty confused over the words that came out of Rei' mouth.

" I thought I was...AH ?! But we were on time ! And we were on time to be relatively early." Aoko said with a gentle laughter as she grinned a bit. " Hello there Rei-sensei! My name is Aoko !" Aoko would say rather happy and smiling quite a bit as she moved up to shake Rei's hand.
Rei stood up from her position to shake the other girl's hand before she looked up at the girl with a pleasant smile.

"It's good to see another face around here! Nice to meet you Aoko!" Rei said with a pleasant nod as she smiled at her shaking her hand. "Now before we get into the technical stuff and sparring we need to warm up! Just do what I do and you'll get it!"

"Let's warm up!" Rei clasped her hands together as she began to get into a jog to get around the gym. Sephora nodded as she pressed her hand against Aoko's back to motion her to follow along. They'd do a few laps running normally, heels up, knees up, side to side and backwards. After that Rei lead them through some basic stretches, some sit ups and pushups just to loosen up the muscles.

"Okay!" Rei said as she put her hands on her hips. "We'll be learning submissions and since today is your first day Aoko chan I'll show you a very basic yet very effect submission called the armbar, do you know what that is?"

Rei would be talking towards her standing on the mat while Sephora was beside Aoko with her legs crossed hugging her legs close to her body as she looked up watching intently at Rei.
Aoko smiled at Rei as the girl would shake her hand and would respond to the girl by saying, " It's good to meet you too Rei-chan, Hope I'll be able to be a good student." Aoko let out as she shook Rei's hand firmly and then got to hear what the girl had to say about her, " Okay! I'll do my best Rei-sensei." Aoko said with a kind smile on her face as she would then look on and tilt her head a little to the side as Rei began to jog around the Gym.

She was about to move up to start job but was given a forceful start before she was ready which caused her to stumble forward the first few steps before she started to jog, she'd glance back a bit at Sephora as she was the one who did the dead. She made a little mental note to find some way to pay her back for the light shove, not in a mean way of course but in a fun way.

When she saw was Rei did the actress started to do the same as Rei did, high knee right after Rei did and heels up when Rei did it, she was in a sense just copying all that Rei did so far and once they were done Aoko would tilt her head and looked on a bit at Rei as the girl told her what submissions she would learn for this day, " Oh Yeah! I know that one. It's about the only one I know how to do really well." Aoko said with a almost proud smile on her lips, even thought it wasn't much to be proud of.

" So how are we gonna learn this ? Are we gonna use practice dummies or something....cause I don't see any around here ?" Aoko asked as she looked around a bit and then down at Sephora, while thoughts about her being a practice dummy started to enter her mind and worry her a bit.
"Ohhh... is that right?" Rei asked with a chuckle, "Ohh... uhh practice dummies, oh no we have partners for that! Dummy! What better way to try out submissions then on the real thing? Don't worry, we won't hurt eachother just try and tap out quickly, it's about technique!~"

Rei put her hands on her hips and turned to Sephora with a smile. "First, I'll demonstrate the armbar on Sephora and then you can both try it on each other but, before that I think I need to educate you on what an armbar is."

The Submission artist's happy go lucky expression turned serious as she looked at both of them. "It's often misconceived that the armbar can only be only be performed in one position. This is simply not correct, an armbar can be applied while your opponent is on your back, while you are on your back, with your legs, without your legs and so on. The armbar is a very versatile tool to use and there are so many ways of setting it up you can virtually do it from almost any position so long as you set it up correctly and your opponent doesn't see through your plan. It's an incredibly dangerous and painful move that is used in MMA, chute boxing, Judo, Brazilian Jujitsu, Sambo and professional wrestling. It's often said that submission fighting is like chess with your body parts as the pieces always remember that. it's about strategy, technique and setting up your attack." Rei lectured as she moved towards Sephora.

"But, for now I'll teach you the 3 basic armbars." Rei said as Sephora got onto her back which Rei quickly mounted. "First you need to get your opponent to react like make her lift her arms you can throw punches, press hard on her chest or you can even get creative."

"Next you... scoot closer to her chest...." Rei said as she threw her leg over Sephora's throat and laid onto her back. "Swing you leg across! Pinch your opponent's arm with your knees, make sure her thumb is pointing up, try to get your opponent's arm flat against you and rock up with your hips to finish the submission..."

"Ugh!" Sephora gritted her teeth and tapped Rei's thigh before Rei got to her feet. Rei had applied the submission very slowly but, it still seemed to have a desired effect but, it was clear neither of them were going a 100% just so they wouldn't get hurt. Rei motioned Aoko to get ontop of the blonde haired girl. "Wanna give it a go?"
Last edited by 863 on Fri Jan 04, 2013 11:37 pm; edited 2 times in total
Aoko was a bit discouraged when she heard that they weren't gonna be using things like wrestling dummies or anything like that but at least Rei managed to assure her that there wouldn't be too much pain, it seemed as if Rei's lessons had a fair amount of rules that would keep this submission class in working order. So at least for now Aoko was certainly getting the feel as if Rei really knew what she was doing, and why wouldn't she, she was a submission expert after all and somewhat of a famous wrestlers, at least someone that Aoko sort of looked up to in a few ways.

As she kept listening to what Rei was saying the Actress was starting to think that she might have done something bad, it was sort of feeling like she was back in school and she had forgot paper to write on and a pencil to write with, because from the amount that Rei was talking and the information she was giving it seemed that this was something very important that Aoko would have to remember, but either way she wouldn't be able to write it down now, so all she had to do was to try her best to keep all that Rei was saying in mind and make sure to memorize it all.

When she watched Rei and Sephora get into position and looked on idly as Rei swung her legs around after she had mounted and taking control over Sephora, she got to see Rei quite flawlessly put Sephora in a armbar, it all went so smooth and easily that Aoko stared for a moment or two longer. " Wow..." Aoko let out as she looked on at Rei and then watched how the purple haired girl moved off of Sephora and motioned for her to come closer. Aoko did so scooting close and would then look down on Sephora and back onto Rei. " Ehm ?...is it okay ?" Aoko asked as she looked back and forth between the two of them. Just trying to confirm it all again and make sure that Sephora was okay with it was all that Aoko was doing.
Sephora and Rei looked at each other a little confused before they both grinned and shook their heads with a laugh.

"It's fine!" Sephora said assuring Aoko that she was okay with it. "I'll tap out before it really hurts!"

"People who train in grappling put each others into arm locks, chokes and even neck cranks. Try to be a bit careful but, as long as you let go after Sephora taps it alright!" Rei nodded as she ruffled Aoko's red hair. "Remember, pinch your knees together, get the arm straight then lean back with her arm close to your body and thumb up."

Sephora smiled and nodded at Aoko giving her the okay.
Aoko looked on a bit as the two of them laughed a bit and felt a bit like a fool, but only for a second. The two girl's were at least nice so that was a big bonus for the actress turned wrestler.

She moved down onto her knees beside Sephora, after Rei's has spoken her words and ruffled up her brown hair. " I'll try my best." Aoko said with a smile on her face as she would try and slip her legs over Sephora's chest and grab a hold of the girl's arm to pull it in between them. After which Aoko would try and press Sephora's arm close to her body, and let Sephora's arm be placed in between the girl's round orbs and maybe be slightly hugged by her breasts, and also do what Rei told her and pinch her knees together in order to attempt and lock Sephora up into a real armbar, a move that Aoko wasn't unfamiliar with and had been said to be quite good at it. Though with the lack of moves she did know it wasn't that surprising that there was one that she was good at.

Aoko was still a bit concerned about hurting Sephora though so she didn't pull back or try to put much pressure on the hold, it would most likely hurt a bit, but Aoko herself knew that there was a possibility for her to make it a lot worse without going all out on the move as well.
Page 1 of 3 • 1, 2, 3



Similar topics
---
Permissions in this forum:
You
cannot
reply to topics in this forum