Who is online?
In total there are
47
users online :: 14 Registered, 1 Hidden and 32 Guests :: 2 Bots
acuya
,
Berial
,
Cicilia
,
Edmund
,
Harrier
,
Hedgehawk
,
Kelsea
,
kerflubble
,
killcarrion
,
scorn53
,
Tarantulust
,
Underdog21
,
Vcom7418
,
Yori
Most users ever online was
390
on Tue Jan 02, 2018 2:02 pm
Champions & #1 contenders
Moonhearts Promo intro thread is O p e n.
Mon May 21, 2018 4:21 am by XSirenX
Feeling brave?, lost?, or without a thread to post in?, hit up the newest Moonheart if any of those apply!
CLICK HERE
What Moon has to offer?, many things...:
Comments: 0
The Austrailian Mudslide is Back.
Sat Apr 21, 2018 6:20 am by Softsquad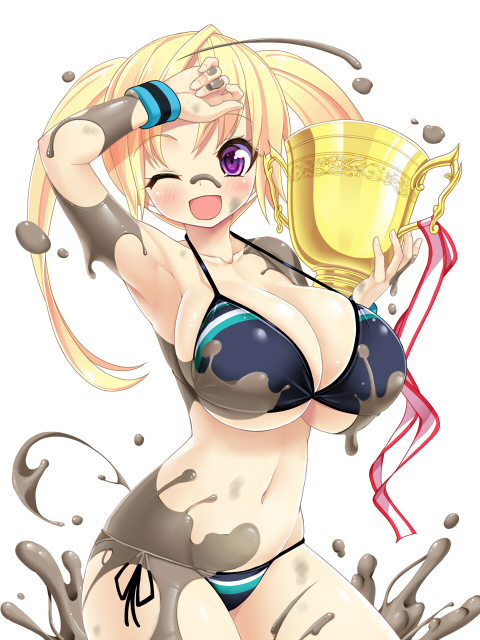 Granted that most of you won't know me or remember me, but I've had a few matches here and there some time ago. Well I think its time to become a regular around here and try to have some fun again, but at the same time keep coming back. Anyway I think its time to jump into some matches with Zoe Taylor, my mud wrestling character from Australia and get her back into the squared circle. Furthermore I will update my characters as I think some proper changes need to happen.
So if anyone would …
[
Full reading
]
Comments: 4
Page 2 of 3 •

1, 2, 3


Where had she heard this story before? Bad crowd, shitty boyfriends, reckless spending that spiraled wildly into a black hole of debt… Oh. Right. Rachel's situation was the precise hypothetical scenario that Amy's dad used to tell to scare her into making the right kind of friends. Like, if Rachel's story had also included constant sexual abuse and ended with her dead with a dirty needle in her arm in the corner of an abandoned warehouse somewhere (Jesus, Amy; real nice. Also, while we're on the subject: what in the actual fuck, Dad?), it would have been close to word for word. Uncanny.

But, familiar or not, it was a lot to take in, and it was difficult to know what to say. "Yikes." Amy said lamely. Good start, I guess? "Don't apologize; I asked, after all."

Amy busied herself with finishing pouring Rachel's tea (that whole trope where a story is so enthralling that the pourer forgets what she's doing and overfills the cup? 100% Hollywood bullshit; never happens). By the time the teapot returned to its space on the bar, Amy still hadn't found the right thing to say. She did manage to feel pretty childish in comparison in that time, however. "Wow." Again: brilliant. "That's... that's a hell of a story, Rachel. I'm not sure what to say."
Shit. Rachel physically recoiled as she heard Amy's response, her eyes shooting back down towards her hands. Clearly she had taken this a step too far, made the whole thing uncomfortable between them. She could try and patch up the situation now, but there would probably always be this weird, uncomfortable tension between them now, wouldn't there? Fuck, why does this happen every time?

"No, uh, look, it's not a big deal, okay? It's really not as bad as it sounds, ya know? I've actually had it pretty okay and all... I've got some pretty good friends, and, like, I made it sound way worse than it is anyway. Seriously, don't worry about me, I can take it," she hastily replied, hoping to regain some sense of normality between them again. Deep down, maybe a part of Rachel wanted the pity she was getting, just this once, but... she didn't want it to be weird between them. She didn't want Amy spending a bunch of time worrying about her, when there was plenty of more important shit to worry about.

"S-sorry, er... h-how h-h-have... h-have- agh..." what was going on? She tried to continue the conversation but every time she tried speaking her whole body seemed to shake just enough that she couldn't spit the words she needed out. It didn't help that she didn't have anything substantial to say, just... something to seem like less of total buzzkill. "W-what's in th-this t-t-tea?" she finally managed to sputter out, hoping she could deflect the blame for her sudden shakiness to the environment.
The right thing to do would have been to ask first. Not everyone appreciates physical contact; some people actively hate it. But Rachel, on the verge of a breakdown, looked in need of immediate comfort, so Amy decided to take a gamble and bypass protocol just this once. Besides, "Do you mind if I touch you?" seemed like a weird question to ask a girl you beat up on TV.

The restaurant embodied the typical Asian food service ideology of "more customers = more money;" servers had barely enough room between seats and tables to get by, and the stools at the bar were packed right up against each other. That meant the space could get uncomfortably crowded, particularly during the lunch and dinner rushes. But it also meant that Amy's arm could come up behind Rachel's back and perch itself reassuringly across Rachel's shoulders with hardly any effort.

The arm gave the shoulders a comforting squeeze. Rachel was about Amy's size, but her nervousness- the way her words trembled on their way out of her mouth, the way she couldn't seem to tear her eyes away from the hands down in her lap, the way she was shaking like a leaf under her arm- made her feel so much smaller. When Amy next spoke, her voice took on what she hoped was a soothing quality. "Hey, listen, relax. I'm sorry, I was just taken a little off guard. I'm really glad that you opened up to me, though, really. That makes me happy."

Amy's ramen arrived, but Amy ignored it for the moment, choosing instead to address Rachel's contention that her situation was no big deal. "If that's how you really feel about it, then that's fine, I won't worry too much about it. But if you think the whole thing sucks, and you feel like bellyaching a little, that's okay too, and I want you to know that you're allowed to feel that way." Rachel might not have been much of a fighter, but Amy was learning that Rachel was one of the toughest people on the roster. It was an awful hand to be dealt, but let no one say that Rachel Carin couldn't handle her shit. Still, "I can take it" wasn't necessarily a reason to suffer alone, or in silence.
Rachel leaned her head against Amy's shoulder as the blonde reached pulled her in. "It's okay," was all she said for a moment, taking comfort in the relative silence for a few moments. "I-if I gotta be honest with you... it is pretty scary most times. Every time, actually. But I know complaining isn't going to change anything, I still gotta do these fights until I'm all paid up, and even then... it's not like I have anything to go home to. I wasn't really going anywhere with my life, and here, at least I can pay the bills without selling some kid's life away or some shit." She sighed, "Sure, getting beat up all the time isn't the best, but I'm still breathing, and I've met some pretty cool people already."

She sat up, to face Amy, really look her in the eyes, before continuing. "Like you. Thanks, Amy," she said with almost a sigh of a relief.
Slowly, surely, Amy felt Rachel's trembling subside beneath her arm. Amy continued to take charge after Rachel regained her composure and disengaged from her hug, lifting a finger to indicate to the man behind the bar that she'd like one more of the same; the man, in turn, started work on a second bowl. Then she turned to met Rachel's eyes and smiled. "Thanks, Rachel. You're pretty cool, yourself."

For real though. There was rarely a fight night where Rachel didn't go home bloody, bruised, stripped, or some combination of the three; while her choice to move to Japan and become the league's punching bag might have been one of the faster routes out of debt, it was by no means the easiest one. But, when any viable alternative condemned some kid to take her place in the hell of persistent and suffocating debt (drug addiction? Amy guessed. Or… trafficking?!), Rachel grit her teeth and stepped right back into the ring. To hear that Rachel endured the weekly beatdown and humiliation to stop the cycle with her, to protect kids she didn't even know…

An unexpected flurry of admiration and respect blossomed in Amy. She came to this lunch concerned for a friend, ready to offer help- in short, she thought she was the one on the lifeboat, extending aid to somebody who was drowning. But it's easy to have your shit together when your life is easy. Amy never had hardship like Rachel had; while Amy liked to believe that she was a good person through and through, she honestly didn't know if she could stick to principle in Rachel's place.

Amy still worried about Rachel, but her worry no longer grew beyond concern for her physical well-being. Rachel was here because she chose to be here, and that choice was braver and more mature than Amy had ever had to be. Rachel's just fine; hell, Rachel might even be stronger than Amy.

Amy blew softly on her noodles, and steam swirled in retreat. "Does that mean you'll stick around here with the league, even once your debt's all paid off?"
Talking about all of this was... weird, for Rachel. She wasn't used to opening up, either because the people she was with weren't interested in her sob story, or because she preferred to be the listener, and in a way, this was almost scarier than heading out for a match. But she was getting a sense of confidence, of security even, at the whole situation, and while it was only natural for her to approach something new like this with unease, she was glad to be having this conversation.

That being said, Amy's last question put her in a bit of an uncomfortable spot. "I... I have no idea, really. I don't see why I would, but... I don't know what I would do if I went back home again either. Maybe if I was some big up-and-coming fighter I'd have something to look forward to, but aside from getting out of debt, I don't really have any goals. Nothing I think I can achieve, either here or at home."
Amy frowned. Rachel's debt was a clearly a serious issue, and taking it step by step was smart. But that didn't mean that Rachel couldn't start planning for after. Humans need goals; unstimulated, Rachel was prone to fall right back into old habits- looking for fulfillment in all the wrong places, digging herself into the same holes all over again.

"That's no good." Amy lifted a chopstickful of noodles, then immediately lowered it again, turning her head away from the blast of steam that her lunch had sent her way. "Let's put aside ability for now. If you could do anything in the world..." No, wait. Amy rephrased the question. "What would you do if you were guaranteed not to fail?"
"Guaranteed not to fail? Like that'll happen," Rachel chuckled, though her smile faded as her gaze drifted off into space, her mind wandering about the various possibilities. She didn't think much of herself, and doubted she'd really get anywhere in life, but she did have an imagination, and if she could really do anything...

"It's... going to sound stupid," she prefaced, taking a deep breath to calm her nerves again. "I'd like to go to college... and get a degree in psychology, to be like a shrink, ya know?" Rachel's voice trailed off for a moment as she let her mind wander. "I see too many kids get their lives fucked up because they don't have anyone to talk to, and it's not okay. I listen when I can... but I wish I could really help." The world around Rachel ceased to exist so far as she was concerned, as she shared a rare moment with her own dreams. After a bit, though, reality came crashing back down, shattering her far-off gaze and bringing her to the world at hand. "Guaranteed not to fail isn't what happens in the real world, though. Thanks, I guess, but I can't waste time dreaming."
Amy stared at Rachel for a moment after she had finished speaking. Then her face softened with a sudden, affectionate warmth. She pulled Rachel in for another side-hug, only, this time, it was for Amy's benefit. "Rachel, you're kind of amazing, do you know that?"

She'd seen the question on some dumb motivational internet post. Not her usual source of casual conversation starters, but she liked the way it was phrased, so she'd taken to asking that question to friends, strangers, whomever. Most of the answers she'd received were about what you'd expect- "I'd buy a lottery ticket," or "I'd ask ScarJo on a date." Or, once, from her current boyfriend, a bold and uncomplicated 'everything.' She wasn't sure, but Rachel's might have been the first serious answer she'd ever gotten. If not that, it was certainly the most compassionate, the most selfless.

Amy held on tight and only let go when Rachel's ramen appeared on the counter in front of her, whereupon she turned toward her own food. "I don't think that sounds stupid at all. Actually, I think that sounds amazing." Then Amy hesitated, which she masked by slurping down a bunch of (hot! oh god, so hot!) noodles. Rachel already had the right mindset for her situation- hunker down, work hard, take it slow until you're out of the red. For some people, introducing a new goal would be counterproductive, focus-dividing, reckless.

But Rachel didn't seem like one of those people. Yeah, okay, she did fall into debt in the first place. But now that she was trying to get out, she was laser-focused. It wasn't just the way she accepted fights with the possibility- no, the likelihood; no, the expectation- that she'd lose. Rachel also appeared to be swallowing what seemed like a mild social phobia every night to get in front of a huge live audience, one that had once given even Amy anxiety.

Rachel's issue wasn't with repayment- as it turned out, when Rachel had a goal, she was unstoppable. No, her problem was in the after. Rachel couldn't see beyond her debt. She was infected by a defeatist attitude that shut off her future from her. It made her feel like she had nothing to look forward to and drained her of the confidence to find something on her own. Instilling hope wasn't irresponsible, not here; hope could only add value to Rachel's life.  

Amy chased her food with a relatively refined sip of green tea. "You know," she spoke nonchalantly, keeping her eyes forward, but furtively watching for signs of interest from her lunchmate. "I have a psych degree."
Given their smooth texture, fairly light flavor, and soupy broth, noodles weren't exactly the hardest thing to choke on, once they cooled down. In this instance, Rachel managed to anyway. "Y-you what?" she practically shouted after a rather embarrassing coughing fit. She wasn't so much surprised that Amy was capable of it, it was clear pretty quickly that this girl was definitely smart enough, and she certainly had the guts. What baffled Rachel so much was that she had the dedication to go through college for such a reputable and well-paying gig, and that she was here, getting beat up for money. Er, no, Rachel had to remind herself, Amy was dishing out the beatings, but still. Even if it was more fun to her, Rachel was amazed that it didn't come up until now. If it were Rachel, she'd be lording it all over the place. Okay, well, she wouldn't, but Amy should be, it was damn impressive.

And then came the questions. She couldn't help herself, and if she was a little more self-aware at that moment she'd probably feel like she was just badgering the poor girl. But the girl sitting next to her was everything she wanted to be, and she needed to know more. "W-where? How long does it take? Did you get it paid off? How hard were the classes? How come you didn't mention this earlier? Do you think-"

And for a moment, Rachel froze. On the tip of her tongue was the question she really wanted to ask, the one that made her feel conceited for even bringing up... but this was her chance, this was as safe as it was going to get. "...Do you think I could do it?"
Page 2 of 3 •

1, 2, 3


---
Permissions in this forum:
You
cannot
reply to topics in this forum