Champions & #1 contenders
Avalanche 2020 Postponement
Mon Nov 23, 2020 10:04 pm by killcarrion
Due to various circumstances, including some board members becoming ill (whom we all wish a prompt and speedy recovery), magnified stress levels due to the holiday season, and the fact that our delay of SummerSplash may have inadvertently pushed some storylines further down the line...this year we've decided to postpone the beginning of Avalanche from Dec 1st to
Dec 15th.
This is to give members more time to finish threads or further storylines in preparation for their Ava match, and hopefully …
[
Full reading
]
Comments: 0
Retirement
Thu Nov 19, 2020 7:17 pm by WrestleMind
Howdy everyone, 
I've recently had a bit of an appifiny that drives me to retire from this forum for the foreseeable future.
I'm sorry to everyone I have an active thread with. Unfortunately, I won't be finishing our threads. If you wish you have my blessing to finish the threads however you like. 
If anyone wants to take my face claims or my characters as a whole please feel free to reach out and ask. 
It's been a fun ride. Good luck and thanks for everything. 
Edit: Sorry I didn't …
[
Full reading
]
Comments: 14
Need Debut matches/Simply looking for more
Tue Sep 08, 2020 11:19 pm by Void Effect
Comments: 13
Clobber's Jobbers (and other information)
Reformatting this whole page soon! Stay tuned!
Things about me
I know this probably isn't what you're here for, but here's some basic info that will make setting up a match with me easier:
-Yes, I focus on having jobbers. All of my wrestlers (except Elsa, currently) lose almost every match they're in, and I'm not only okay with that, I prefer it.
-On that same note, I like matches where my girls (and Vidkun) lose
hard
. It's just my thing. I'm okay with having some closer matches against face wrestlers every once in a while, especially if it evolves into a really great storyline, but if you want your triumphant face character to have a merciful win under their belt, you're in the wrong place. If, on the other hand, you have a heel with whom you want to scare the rest of the league by taking one match way too far, you're very much in the right place.
-I tend to go nuts with stipulations, if left to my own devices. If you want a simple match, please don't be shy in letting me know.
-On that note, if you have
any
sort of preferences, concerns, or anything like that, don't hesitate to tell me, I won't be offended. Also, I am completely open for pre-planning a match in just about any amount of detail if it suits you.
-Elsa is not a competitive wrestler looking for the title belt. She is here to dominate, humiliate and otherwise brutalize wrestlers that don't hold a candle to her. If you're looking for a close match with her, or to bring her down a peg or two, I'm not interested (at least for now).
-I am up for just about anything in a match, except "watersports" and deification. I'm also not up for excessive gore/death, though thus far I haven't found anyone who is willing to take things farther than I am, so if you're worried about that, just give me specifics ahead of time and I'll probably be fine with it.
-Just to clarify on that, all of my characters are available for hentai, hardcore, or whatever else you want to throw at them.
-The exception being, I'm not huge on "soft" matches (bedroom matches, no strikes matches, etc) or WAM matches. I can probably be convinced under the right circumstances, but just don't expect me to jump on it.
And of course, if you have any questions regarding anything I haven't mentioned here, don't hesitate to ask!
Now the part you're here for, the wrestlers!
Friction

Rachel Carin
, the wanna-be counselor down on her luck.
Rachel grew up on the rough side of life, but conflict really isn't in her nature, and deep down, she cares for people more than she probably should. She traveled to Japan and competed in the AFW to settle a debt with some dangerous people, but now that's over, and she needs a new motivation to keep her going forward.
In the ring, Rachel fights like a cornered dog, and though she is a terrible wrestler, her will is nigh-unbreakable. She can take a beating like the best of them, and will even sacrifice herself if it spares someone else one of those beatings.
Alex Withers
, best friend and exploited lesbian, extraordinaire.
Alex came to the AFW as Rachel's tag-along, but since then she's managed to distinguish herself as well, even if her track record in the ring isn't much better. Alex is friendly and carefree to a fault, but ever since she knew she was gay she's had people who make a show of it, and don't take her sexuality seriously.
In the ring, Alex fights like she learned how to from watching TV: because that's exactly what happened. She will often make, and fail, risky attacks in hopes of putting on a good show. She will also start out friendly with just about anyone, and it takes a lot to break her spirit.
Neske Aalpo
, the rude and quirky orphan.
Neske grew up in the Netherlands with a bunch of orphan boys, and became a bit of a tomboy as a result. After she was misdiagnosed as a sociopath, people have been quick to judge or avoid her, and it's made her a bit on the rude side. Once you get to know her, though, you find that she's really a fun and quirky young woman, if not a bit anxious and impulsive.
In the ring, Neske fights with her tongue about as much as, if not more than, with her body. Her bizarre line of thinking is incredibly effective at getting under people's skin, and even notably calm-minded wrestlers may find her pissing them off, or at least irritating them. Unfortunately, this mostly just gets her into more trouble than out of it, and it's only her stubborn attitude and her objective rationality that keeps her fighting in the ring for as long as she does.
Carnage
, the bloodthirsty avatar of chaos.
Sakiko Mori suffered a lifetime of physical, emotional and sexual abuse growing up, and it left deep, bloody scars in her soul. Now, she's looking to put those same scars on others, and show everyone just how twisted and ugly the world she sees is. In the ring, she doesn't fight for victory, or even sadism, but to wreak as much violence and havoc as possible, on herself as much as her opponent. She is vicious, driven, and frighteningly implacable, and any match with her is guaranteed to end in an absolute bloodbath, win or lose.
Chisato Momori
, the ryona-loving cam girl.
A ryona fangirl and popular camgirl, Chisato Momori (or xXRyonagirl94Xx, as she's better known) decided it was time to take things up a notch and get her stuffing beat on camera by actual professionals.
Anastasia Rukoviska
, the four foot eight pile of guilt.
Anastasia grew up on a small farm in Russia, but by the time she had reached the age of 16, all of her immediate family had passed away from various causes. Regardless of those causes, she blames herself for their deaths, and has developed a slight sense of masochism as a result.
In the ring, Anastasia will usually only fight back just enough to keep her opponent believing she still wants to win. Her sense of guilt will keep her from submitting long after she reasonably should, and she usually takes verbal insults in the same stride. However, if she is so inclined to fight back, she has an almost uncanny level of strength and precision for a girl her size, and can do a reasonable amount of damage to much larger opponents.
Suzuya Haruko
, the chillest girl on earth.
Haruko is the self-proclaimed coolest girl on the planet, and she's joined one of the craziest getups she could find to prove it. No matter how bad she's beaten, humiliated, tortured and violated, Haruko will keep her cool and shrug it off. At least, that's what she believes.
M1-Ko
, the self-proclaimed android girl.
From a young age, Michiko (or M1-Ko, as she prefers it to be written), always had an obsession with computers and machines, considering them the epitome of perfection. She speaks in a monotone voice, hiding her perverted nature underneath a guise of apathy, and hoping to chill her opponents to the bone with her unfeeling display. Unfortunately for her, she's also a terrible wrestler, so her act inevitably only holds out for so long.
Vera Dolinski
, the mob princess.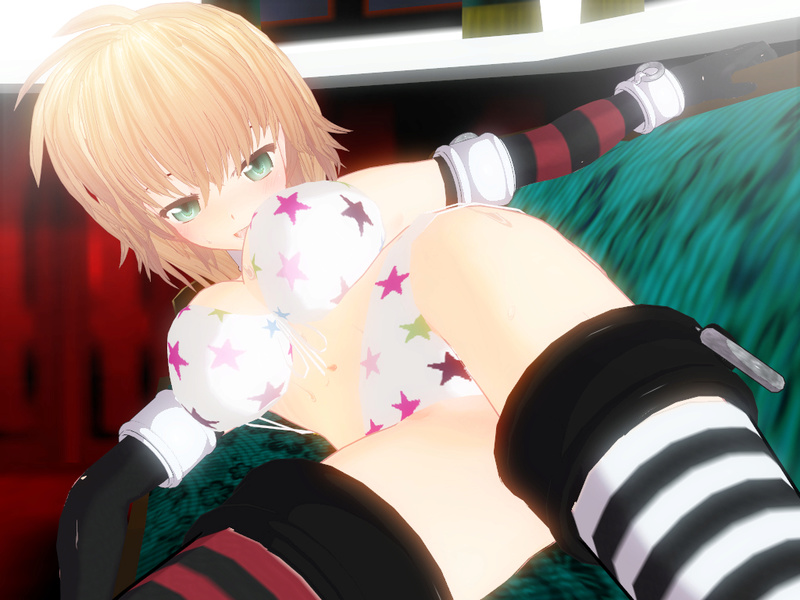 The daughter of a Ukranian mob boss, Vera was sent to the AFW by her uncle to get tough enough to carry the family name. At least, that's what he tells her...
Hanashime Kikiyo
, the supposed psychic prodigy.
As part of a deep-rooted coping mechanism, Kikiyo believes she has potent psychic powers. She's joined the AFW to show off her powers as an elaborate advertisement for her psychic reading business, but the reality is that she's a lousy fighter with as much psychic potential as a goldfish. Still, someone who spends their life believing they have supernatural powers is certainly going to be stubborn, and that might make her harder to put down than her enemies would suspect.
Fukuzawa Eri
, the unfocused ditz.
The first thing, and usually last, anyone notices about Eri Fukuzawa is that she has a tremendously difficult time paying attention. As a result, she tends to never know where she is, what she is doing there, or who any of the other people around her are. After years of living like this, she has learned to adapt simply by pretending she has control of the situation, and this habit of acting without understanding is what brought her to the AFW.
Peach Meringue
, the aspiring younger sister.
The younger sister to the extraordinarily apathetic
Strawberry Meringue
, Peach idolizes her sister in all things, even if she seems to have the drive, motivation, and motivation that Strawberry lacks. This adoration is what brought her to japan, so she could compete in the same league as her sister, and possibly prove to her that she is deserving of her idol's attention.
Kelsi Pensworth
, the over-the-top closet masochist.
Years of bad relationships and life as a social outcast broke Kelsi's mind, and without realizing it, she began to associate pain, both physical and emotional, with affection. Now, as an adult, she has taken this to it's farthest extreme, participating in the wrestling league known for it's over-the-top brutality and public humiliation, the AFW. On the surface, Kelsi believes she joined to pursue her career in acting, but the dark truth lies only a thin layer deeper.
In the ring, Kelsi is incredibly two-faced. In most matches she is in, she puts up just enough of a struggle to keep her opponent going, often doing little things to humiliate them and keep the punishment going. She doesn't display her masochism outwardly, partly because she doesn't fully accept it herself, but as the beating goes on she will start to worship and submit to her opponent.
There is another side to Kelsi when in the ring, however... a side that shows up much more rarely, and almost always unexpectedly. In some matches, namely matches where she is not being completely dominated by her opponent, Kelsi will snap, delivering as vicious of a beatdown as she can, rather than receiving it. While there are certainly wrestlers stronger, faster, and more skilled than she is, in this state she is largely ignorant of pain and damage to her own body and focus on hurting her opponent.
Tag Teams:
Diabella and Camille Manitachi,
The Maids Without a Mistress!
The maids of a deceased Mafiosa who was obsessed with professional wrestling, the Italian twins Diabella and Camille must find a new master (or mistress) through the AFW, as per their master's last will and testament. Though neither of them is a particularly capable fighter, they both insist their Mafia ties make them dangerous opponents. And who knows? Maybe they are...
Then again, maybe not.
Tension

Maija Kaniikki
, the reverse-trap on a mission
A boyish Finn with surprising libido and little wrestling experience, she came to Japan to find her missing brother. She is driven, focused, and pretty tolerant to pain, but her fighting skill is compromised of moves she learned watching her brother and her own combat instincts.
Vidkun Folsi
, the effeminate Norwegian boy.
CURRENTLY UNDER REWORKING… MAY BE REMOVED ENTIRELY
Wrestlers that Aren't Jobbers
Elsa Grey
(Friction), the super-sadistic German dominatrix.
Presently issues with the image, will resolve soon!
Elsa Grey is a sadist to the extreme, not satisfied in simply winning, but breaking her opponent, both physically and mentally. For Elsa, a match isn't fully satisfactory until her opponent is crying, bleeding and most likely in a puddle of her own fluids. She has a particular affinity for POW matches as well, where she can make the destruction of her victim that much more... personal. Little is known about her life outside the AFW, and even less is known of her life prior.
Victoria Wellhart
, the blind beauty.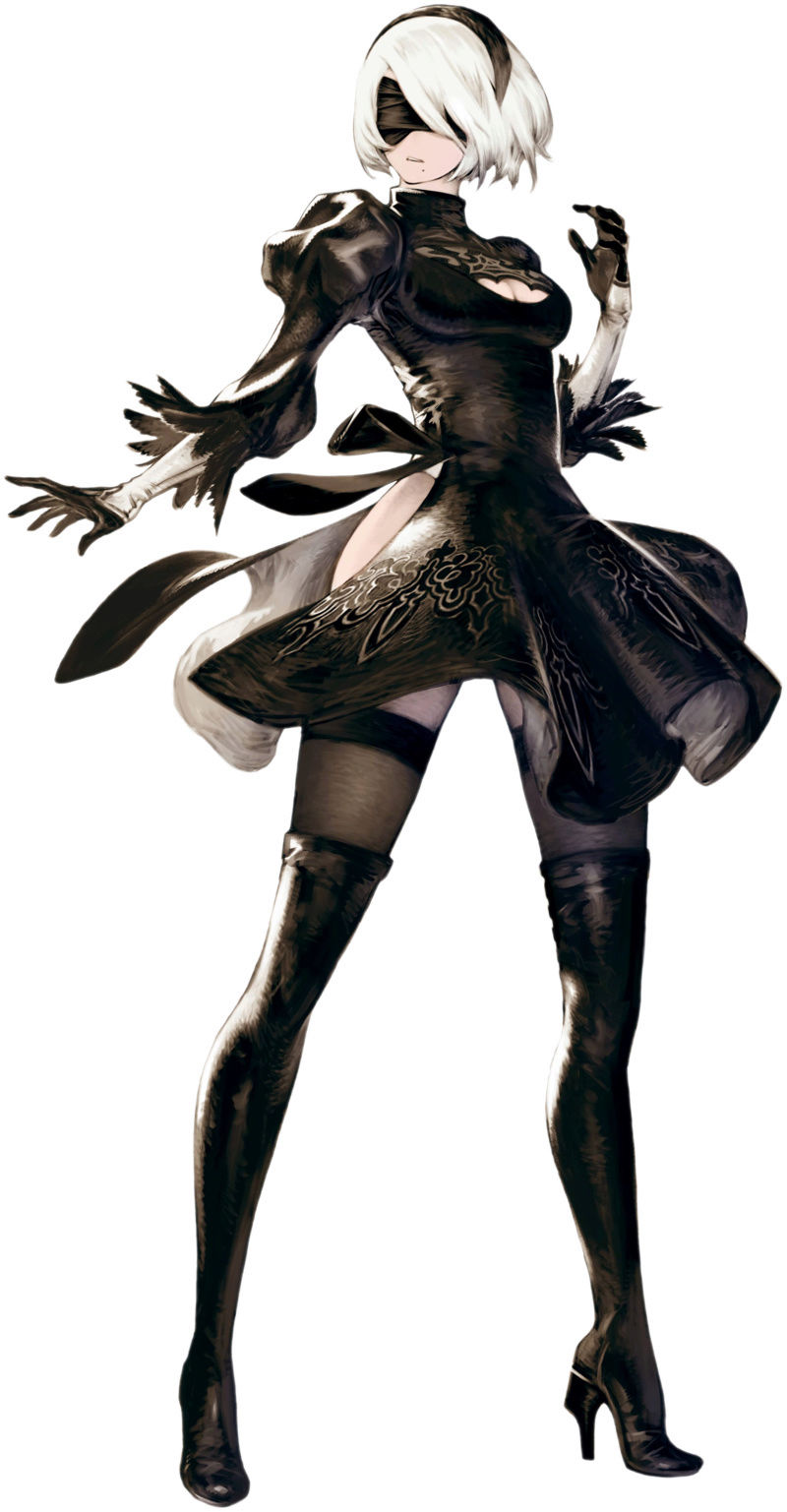 The orphaned heir to a wealthy British estate, Victoria traveled the world discovering herself through martial arts. Now, she has found evidence that links her parents' death to AFW.
Bonus Content
Arianna Johanessen
, the pint-sized manager.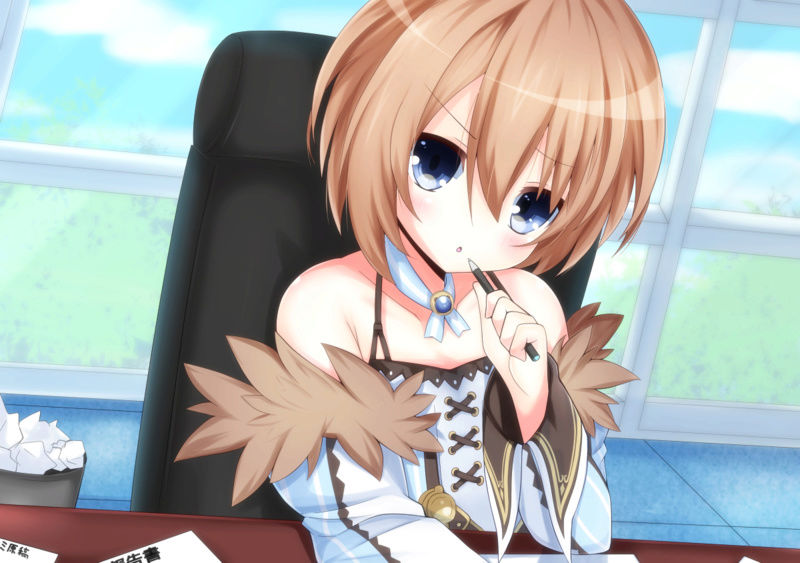 Through a combination of keen business sense and buried sympathy, Arianna has dedicated herself to having a stable of exclusively jobbers. Well... that, and sending them to the most brutal and/or humiliating matches she can round up.
Ito Kazuhira
, the undercover cop with some tricks up his sleeve.
With all the public displays of sex, violence and all around vulgarity, the AFW is bound to be hiding a few lowlifes looking to use their contracts as a cover for breaking the law. Ito Kazuhira is looking to expose these people, and see how far up the chain it goes, and he's willing to be at least a little underhanded to do it.

Clobber Jobber




Posts

: 1499


Join date

: 2015-01-05



---
Permissions in this forum:
You
cannot
reply to topics in this forum