Champions & #1 contenders
Active Kawaiis
Sat Jun 24, 2017 1:25 am by Daaharu
Hey, guys. I'm hoping to get a sense from everyone of where the active kawaii girls are at. No guarantees or anything, but I am looking to figure out who is out there consistently making matches because we are looking to inject some new blood into the kawaii title scene, and I don't want to have tunnel vision on just the players and characters I know.
So, if you've got a kawaii girl who's had at least one match and is currently active, can you let me know either here or via PM or IM? This …
[
Full reading
]
Comments: 6
Ending RPing
Sun Jun 25, 2017 7:04 am by KillerV
After I finishing up couple of threads, I am officially done RPing here. I apologize to you guys currently with me and even the future ones. But I am just tired of it, not going into too much details as it makes me feel like ranting so much, rather not.
But will still be here just to read n respond, as for Trillian, wont able to contact me soon, rather send PM here instead.
Good luck with everything.
Also, NOT gonna give King, rather not see people using him like
[
Full reading
]
Comments: 7
looking for matches
Sun Jun 25, 2017 6:46 am by dragonswill
Im looking for matches for nearlly all my girls. pm if interested. my signature should link you to the roster of my girls hoshi is the only one that doesn't need a match for now so please message me or reply here and well discuss a match.
Comments: 0
Page 1 of 14 • 1, 2, 3 ... 7 ... 14

[align=center:197sm3vm][url=http://afwrpg.informe.com/forum/friction-roster-f10/lorenza-saldano-t8993.html:197sm3vm]
[/url:197sm3vm][/align:197sm3vm]
[align=center:197sm3vm][size=150:197sm3vm]
Lorenza Saldano
[/align:197sm3vm]
[align=center:197sm3vm]
[size=120:197sm3vm]-vs-
[/align:197sm3vm]
[align=center:197sm3vm][url=http://afwrpg.informe.com/forum/tension-pro-females-f61/carmen-rodriguez-t9867.html:197sm3vm]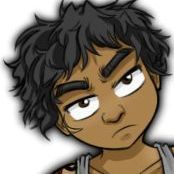 [/url:197sm3vm][/align:197sm3vm]
[align=center:197sm3vm]
[size=150:197sm3vm]Carmen Rodriguez
[/align:197sm3vm]
Match Type:
Backstage Brawl
Winning Conditions:
Knockout Only
Special Stipulations:
No Disqualification
***
It was raining. Of course.
Carmen stood in front of the gym with a gym bag slung over her shoulder as the rain started to pour. It was almost noon, not that you could really tell with the thick shadowy clouds. The match was going to start soon, she could walk in, there wasn't anything stopping her. But she waited. Let the fresh air flow over. Taking her time. She'd waited for this for years. No need to rush.
Everything seemed to be happening so fast. It felt like just the other day that she'd challenged Lorenza to a rematch and they'd torn each other to shreds, fought each other, bruised each other, broken bones and shed blood. But even that wasn't enough to put an end to it. Not decisive enough. She still had one push to make. One last try.
Slow breath. Easy. Relax. Conserve the energy. Carmen looked up and let the rain cascade all about her face for a few second then shook it off, letting the refreshing waters cool her face.. "Okay. Ready."
Carmen stepped inside and looked around, taking a deep breath without going into a coughing fit. The AFW clean up crew had done a good job of spiffing the place up a bit. It still looked like something out of a Rocky film, but it was presentable. No rusty nails hanging around, smoothed floors, two clean rings for them to fight from. There was an office overlooking the workout floor, probably a locked door - not that it would make a big difference when she and Lorenza really got started. And strategically placed cameras around the ceiling, recording for all the fans at home .
She walked in and tossed the bag by the left ring, and her hoodie followed soon after. She was dressed in her street clothes, rough and ready - a grey wife beater, her baggy camo cargo pants, heavy black boots. She reached in the bag and brought her tape out, starting to wrap her knuckles up and wincing as a thunderbolt cracked outside. A few rain drops came leaking through the ceiling, echoing through the room and going far with no other noise to get in their way. No crowd, this time. No referee.
Carmen made her way to the ring and slid on in, skipping over to the corner and grabbing both sides of the corners and pulling back, stretching. Her heart beat like a war drum, steady and strong, as if counting down the second until those doors opened and the hardest fight of her life began.
Last edited by 12547 on Sun Jul 13, 2014 5:45 am; edited 2 times in total
Though it was not yet noon, the rain clouds obscured the sun and cast a wide shadow over the whole of the city of Tokyo. The rain itself kept people off the streets, forcing them to huddle inside and wait for the storm to pass.

Lorenza made her way through the abandoned streets, towards the old, run-down gym that Carmen had shown her the previous week. She carried what few supplies she needed in a small duffel bag. She wore a light, vinyl rain jacket over her simple street clothes which kept the rain off of her white tank top and worn-out blue jeans. She didn't want to be slick going into this battle. She couldn't afford to slip while fighting Carmen. Her hermana would seize the opportunity before Lorenza could do anything to stop her. It would be a rout. A massacre. She would dry her boots well when she got inside the building.

She entered the same way Carmen had shown her the night the two of them had gotten their matching tattoos and gone to the club. Once inside, she wouldn't be able to hide from the other boxer. She saw Carmen climbing into the ring, having just finished taping her fists. Lorenza would drop her bag on the floor and strip off her jacket, then fish inside of the duffel. She would pull out a towel and wipe her boots down until they were dry. She ran the towel over her arms and legs, too. Then, she would reach in again, pulling out a roll of tape and taping up her fists, just as Carmen had. When she was done, she would look down at herself, as if appraising her own body and attire. She didn't have any more preparations to make. She was ready.

She would walk briskly over to the ring and would slide inside, getting onto her feet and making her way over to the corner opposite Carmen. Lorenza breathed slowly, steadily, taking in lots of oxygen, keeping her heart rate nice and easy. It wouldn't stay that way for very long. She gazed over at Carmen and would form a hand into a fist, grabbing onto it with her other hand and cracking her knuckles. She smirked.
_________________
Carmen turned as Lorenza entered and leaned back in her corner, watching her with a focused eye as she prepared. She didn't expect Lorenza to try anything cheap, she trusted her more than that, but it wouldn't hurt to be ready - just in case. There wasn't any bell, after all, and as far as Carmen was concerned, the fight started the moment she closed the door behind her. She was ready. More than ready.

She started to pace as Lorenza entered the ring, like a lion waiting for its next meal, the two of them looking as if they'd both just come in from the streets. Not like boxers, not like wrestlers, which fit. For the next while, they were neither of those things. They were just simple fighters, with everything that entailed.

She waited until Lorenza cracked her knuckles and flashed a smirk - just for a second - before her face hardened back up and she walked towards the blue-haired boxer. She brought her fists up the second she got within Lorenza's range, not even saying a single word the whole time. They'd said all they needed to say a week ago, and the weeks before that. Now it was just a matter of pulling it together.

Fist tight, knuckles cracking, breath steady and heavy. She stared Lorenza down hard save for the occasional blink, daring her to take the first move.
As soon as Lorenza climbed into the ring, she was completely focused on Carmen. She smirked at her hermana, and received a smirk in return. The smiles were gone in hardly even a second, as Lorenza would move forward, mirroring Carmen's movements, walking in a rapidly closing spiral as the two of them prepared to collide in the center of the ring. No gloves, no judges, no referees…and no uncertainty.

Lorenza put her fists up as she and Carmen came within striking range of each other. There were no words. Not now. Afterward, in the hospital, the two of them could chat as much as they wanted. But there was nothing to say now, as the two of them approached each other, dressed not in trunks and gloves but in their street clothes, ready for a fight unlike any fight either of them had ever participated in before.

Lorenza would start off nice and easy, taking a quick jab at Carmen's arms, then pulling her fist back into position in front of her own face. She would throw a second jab, just as fast as the first. Testing her sister's guard. She would then make a move that seemed unnatural to her as a boxer: she would swing a leg forward, looking to connect with a hard boot to Carmen's shin.
_________________
Carmen knew she had to be careful, here. Very careful. The two of them were similar, physically, close enough that with a haircut and a a hjacket to cover all her tattooes, Lorenza could probably pass for Carmen herself at a distance. Similar strength, similar speed, similar experience...all save for one thing.

Lorenza had experience on the streets. Carmen, while she didn't exactly grow up high-class, spent most of her time in the gym since she could walk. Wrestling was opening up a lot more options, but it was still a big grey area. She was going to have to learn street-fighting on the fly. It was a subtle difference, but fights had been determined by far less important things.

Carmen started out on the defense, letting Lorenza's first jab slap against her guard. She expected the second one and dodged it, jerking to the side and reeling her fist back for a quick uppercut, looking to see how well Lorenza's ribs healed up.

She never got the chance. Before she could come half way with the blow, Lorenza gave her a harsh kick in the shin. It stung more than anything, no serious damage, but the sheer surprise of it made her stumbled back a bit. Her mind knew that sort of thing was allowed, but her body was still trying to get the message down. It would have to pick that up the hard way.

She tightened up her guard as she fell back, ducked behind her fists, expecting Lorenza to move after her.
Lorenza saw Carmen winding up for that uppercut and acted fast, kicking her friend and rival in the shin with impressive force. She couldn't let Carmen land such a powerful blow this early in their fight. Slowly, Lorenza's street fighting past would begin to take hold of her brain, guiding her actions, letting her break free of the traditional rules of boxing which she had abided by for the last half of her life. As dangerous a fighter as she was in the boxing ring, she would become even more dangerous once she had reclaimed that old brutal instinct.

Her boot didn't do too much damage to Carmen's shin, but it did force the Puerto Rican to assume a defensive posture as she stumbled back in retreat. Lorenza would follow her, and would throw another quick jab, at Carmen's chin. She would follow it up with a right hook, and then throw a hard left uppercut aimed for Carmen's solar plexus.
_________________
Sure enough, Lorenza was quick to close the gap, not giving Carmen an inch to breath. Her smacked Carmen's arm, well blocked, but the right hook was a lot harder - she just barely managed to get her shoulder up, deflecting it and getting a sore arm instead of a sore face.

The uppercut, thought, that was a little nastier. That one got through, slipping through her guard much more easily that a gloved fist would and hitting right on target. Carmen gasp and bent over, spittle flying free from her mouth, but she had something to give back, this time. Instead of straightening up, she pushed forward and drove her shoulder into Lorenza's chest, pushing hard and driving her while she let out a mad grunt.
Carmen blocked the jab, as Lorenza expected. The right hook was trickier to block, but Lorenza knew her hermana, and she knew that Carmen could block it, as well. That prediction came true, as Lorenza's taped fist smacked into Carmen's arm, rather than into her face, doing some damage but not doing nearly as much as it might have.

But Lorenza's uppercut hit pay dirt. Her fist slammed into Carmen's midsection, and Lorenza felt the other Hispanic boxer deflate, air forced out of her lungs, spittle flying from her mouth and splashing across the front of Lorenza's shirt. Lorenza intended to follow that successful strike up with something even more potent, but Carmen suddenly struck herself, ramming shoulder-first into Lorenza, pushing hard. Lorenza would groan herself and back up as her rival pushed against her, taking several steps backwards before she would be able to plant her feet and stop Carmen from moving them any further towards the ropes. Lorenza would bring her fists up, clasping them together, then try to bring them down hard on Carmen's back, looking to stop the Puerto Rican's rally flat in its tracks.
_________________
Carmen plowed into the 5"10' wall of Latin fury known as Lorenza Saldano and pushed hard, driving her back as hard and fast as she could manage, which wasn't too far - only about three or so steps. Progress was progress, though, and she would have to learn not to be picky and take whatever shots she could get. This was going to be a nice, long match.

Carmen wasn't sure what was she was going to do next, working on more instinct than anything, but the pain in her back helped bring a little clarity - an axe-handle in the small of her back, sending painful shivers down her spine. Her knees buckled, but she managed to keep them from folding all the way. Even better, she pushed up, rising and pressing their chests together, mashing her less impressive set against Lorenza's.

But this wasn't sensual, not in the least. Carmen brought her hands together behind Lorenza's back and squeezed, locking in one of the few submission moves she knew how to do - a bearhug. "Ven aca!" She said the first words of the match, practically roaring them out as her arms flexed and she put those boxing arms to good use. Lorenza's arms were still free, so she locked it in tight and the side of her head hard into Lorenza's shoulder, making her a more difficult target.
Lorenza felt Carmen's body shudder as if her knees had buckled. She prepared for another axehandle blow, looking to send her friend and rival down to the mat. Doing so this early in the match would give Lorenza a simply massive psychological advantage that she could and would exploit to full effect against her Puerto Rican foe.

Carmen was resilient, however, and she would stabilize herself, pushing up instead of falling down, rising back up to meet Lorenza eye to eye as their chests ground together. As much as Lorenza loved a fine female form—and she did very much love it—this sort of contact was not sexual at all to Lorenza, any more than it was to Carmen. It was intimate, to a certain extent, but they were hermanas, after all.

Lorenza grunted low as Carmen captured her in a hug. This was no ordinary clinch, but a bearhug, and Lorenza found that out as the hold grew tighter and tighter and her midsection was put under more and more pressure. "Guh!" she groaned, as she would ball her hands into fists again and begin swinging at Carmen. She couldn't reach her foe's head, unfortunately, but her sides were within easy striking distance, and Lorenza would go to work, trying to turn Carmen's kidneys into an organ puree.
_________________
Page 1 of 14 • 1, 2, 3 ... 7 ... 14


Similar topics
---
Permissions in this forum:
You
cannot
reply to topics in this forum