Who is online?
In total there are
89
users online :: 3 Registered, 0 Hidden and 86 Guests :: 3 Bots
ARStudios2000
,
Void Effect
,
Yori
Most users ever online was
418
on Tue Jul 30, 2019 9:51 am
Champions & #1 contenders
Tension Match for Melanie~
Tue Nov 28, 2023 12:56 pm by Leon564
Comments: 9
Howdy strangers.
Wed Nov 29, 2023 1:25 am by Yori
Just a small hello from an old face. I will be coming around for a bit soon and figured I would pop in. To anymore I have an unfinished thread with, if you have a desire to continue it with me just let me know and shoot me a link. While I am open to fielding ideas for new threads, I will be very selective with taking anything while I gauge my activity capability and trim/update my roster.
Toodles.
Comments: 4
Looking for a match for Lucy
Tue Nov 21, 2023 1:49 am by NobuharuKinjo
Comments: 0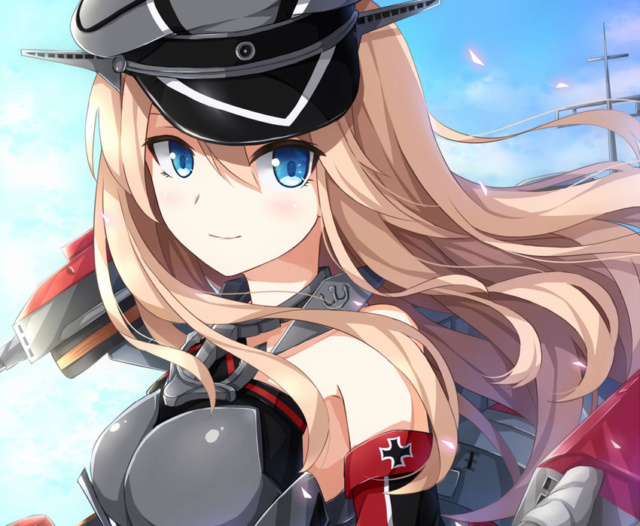 Name: Claudia Marie Leopoldine von Bismarck-Schönhausen
Alias: Claudia von Bismarck, The Pride of Germany
Sex: Female
Age: 19
Eyes: Blue
Hair: Blonde, usually left long and free-flowing
Height: 5'11" (180cm)
Weight: 158lbs
Nationality: German
Alignment: Tweener
Entrance Music:
Wrestling InformationStrategy:
Supremely confident in her own fighting abilities and strength, Claudia fights by owerpowering and overwhelming her opponents head on. She does not like to overly strategize in her fights, preferring to barrel through her opponents. Her favored moves play to her strengths, and they include lifts, slams, powerful strikes and kicks. Despite the simple nature of her fighting style though, she is not stupid, and she is able to tell when her opponents are being tricky and adapt and overcome. She is still relatively inexperienced, and with time she will learn to strategize better and pick up more complexity to her fighting style.
Type:
Powerhouse
Preferred Matches:
Standard, Hardcore, Hentai
Statistics based on percentiles
Endurance: 85%
Strength: 90%
Speed: 65%
Defense: 75%
Technique: 65%
Favored moves:
Bearhugs
Suplexes of all kinds, but in particular German Suplex (for obvious reasons)
Powerbomb
Atomic drop
Piledriver
DDT
Chokeslam
Superkick
Lariat
Roundhouse kick
Finishing moves:
German Suplex (quite an obvious choice for her finisher)
Heavy Bomber:

https://goombastomp.com/wp-content/uploads/2020/04/lance-archer-vs-marko-stunt-1.gif
CharacteristicsVisual Appearance:
Wrestling Outfit 1:
Wrestling Outfit 2:
Wrestling Outfit 3:
Casual Outfits:
Bikinis:
Oktoberfest:
Lewds:
Physical Appearance:
B/W/H: 38/30/42 (D-cup)
With sleek musculature covered by supple curves, topped off with natural blonde hair and blue eyes, Claudia is the perfect example of northern German beauty. She cuts an imposing figure with her height and size, though she almost never tries to look intimidating. She takes very good care of her body, working out many hours each day, which shows in her curvy well-muscled appearance, and she is genetically blessed with a naturally large bust, strong thick ass, and long legs.
She enjoys wearing military-style clothing and favors the steel-grey from Germany's past, in particular German Empire period naval uniforms. The hat she wears is a stylized German naval officer's cap. Her wrestling outfits evoke the sleek precise power of the German war machine of the past.
Personality:
Claudia projects an aura of self-confidence, believing that her abilities allow her to take on any opponent and win. She isn't arrogant though, as she knows that she lacks experience and still has a lot to learn. She is quite intelligent and perceptive, capable of learning and improvising on the fly in matches, and though her fighting style is very single-track, she knows enough to adjust and adapt when the situation is necessary.
Outside of the ring, Claudia has a surprisingly childish naiveite, especially when dealing with other people. She is inclined to believe sob stories and to go out of her way to help others when there is no real benefit (and potentially even harm) to herself. Perhaps this is from her upbringing, where she never personally dealt with sneaky or nasty people, so she is inclined to believe people are generally good. That being said, if she finds out she's been tricked, she would also go out of her way to make sure she gets even with whomever wronged her, so do be careful when trying anything!
Past/History:
Born in Hamburg, Germany to an upper-middle class family as the eldest of three sisters, Claudia was known from a young age for being precocious, outgoing, confident, and quite a fighter. She was always considered large for her age, which she was quite sensitive about at first before embracing it as she grew older. Her size gave her numerous advantages, especially when it came to sports, where she excelled both due to her larger size and her impressive physical capabilities. She was even scouted at a certain point to join well known German athletic clubs for both soccer and rugby, though she declined those opportunities as it took too much time away from her studies and her family.
During high school, Claudia blossomed from being a rather tomboyish large-framed gal into a true top-tier beauty. She was one of the most popular girls in her school, though most were quite intimidated by the amount of self-confidence she exuded. She did have a boyfriend during that time though, an exchange student from Japan who was virtually her complete opposite (skinny, bookish and nerdy, and several inches shorter than her). But they connected on a surprisingly deep level, as he was the first guy to not be overly intimidated by her.
This same boyfriend introduced Claudia to the world of AFW. Like many teenage boys, he was a fan of the wrestling league, and one time when they visited Japan he took Claudia out to see one of the shows. While at first, Claudia was a bit shocked at the sensual nature of the fights, she soon became enamored by the spectacle, and by the end of the show she was seriously considering joining the league. Of course, this was easier said than done, and by the time their trip ended and Claudia returned to Germany, she still hadn't made any progress.
It was several months after her return that things suddenly progressed on that front. Claudia had finished up school and was preparing to start vocational training when her boyfriend (who had gone back to Japan after his exchange ended) told her he had managed to get into contact with an AFW talent scout. After seeing Claudia's numerous athletic exploits, and just how pretty she looked, the scout offered Claudia a chance to try out. And so Claudia flew back out to Japan where she impressed the scouts enough on her first tryout for them to immediately sign her on as a wrestler on their roster.
As she is still a beginner, she is still developing her skills and fighting style. As she accumulates more matches and experience, her abilities will improve and her moveset will increase.
Fun Facts:
She is, in fact, related to the great Otto von Bismarck, even though her direct family has not had noble titles or participated in government for several generations.
She is quite a heavy drinker despite her age, and loves German beers.
AFW Information

Record:
Wins:
Losses:
Draws:
Championships/Accomplishments:
Friends:
Allies:
Rivals:
Enemies:
Crushes:
_________________
The Party!

pu-level-up




Posts

: 1413


Join date

: 2019-02-11



---
Permissions in this forum:
You
cannot
reply to topics in this forum