Who is online?
In total there are
85
users online :: 0 Registered, 0 Hidden and 85 Guests :: 2 Bots
None
Most users ever online was
418
on Tue Jul 30, 2019 9:51 am
Champions & #1 contenders
Looking for a tag team match up.
Mon Dec 04, 2023 7:38 pm by Moriarty
Comments: 0
Tension Match for Melanie~
Tue Nov 28, 2023 12:56 pm by Leon564
Comments: 9
Howdy strangers.
Wed Nov 29, 2023 1:25 am by Yori
Just a small hello from an old face. I will be coming around for a bit soon and figured I would pop in. To anymore I have an unfinished thread with, if you have a desire to continue it with me just let me know and shoot me a link. While I am open to fielding ideas for new threads, I will be very selective with taking anything while I gauge my activity capability and trim/update my roster.
Toodles.
Comments: 4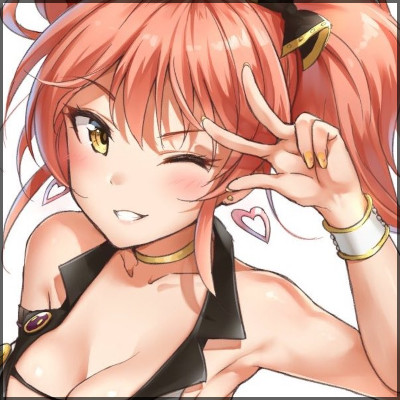 Name:
Lyla Moore
Age:
21
Eyes:
Gold
Hair:
Rose
Height:
5'7"
Weight:
125lbs
Nationality:
Irish
Alignment:
Face
Tag Team:
Bangarang
Social Media:
Moore2Love
Entrance music:
Heavy Celtic Knight - ebunny:
Casual:

Casual:

Casual 2:

Casual 3:

Casual 4:

Casual 5:

Casual 6:
Ring Gear:

Ring Gear:

Ring Gear 2:

Alternate Ring Gear:

Alternate Ring Gear 2:

Swim/Hentai Gear:

Swim/Hentai Gear 2:

Swim/Hentai Gear 3:

Swim/Hentai Gear 4:
Wrestling Information
Type:
Ring Technician
Strategy:
Lyla is a surprisingly sound technician, something that seems to catch many people off guard. Her laxed demeanor and general lack of interest in match results makes her a bit of an anomaly. While capable, her ulterior motivations seem to hold her back from ever really achieving greatness.
In the ring, she tries to take her opponents to the mat and work a hard ground game. A standard transitioning from holds to grind down her opponents, though she tends to focus more on their stamina rather than outright harm them. She enjoys being close to her opponents, flirting and oftentimes being overtly sexual.
If she finds opponents who enjoy her affections or return them, Lyla can become easily distracted. She is more than happy to sideline her pursuit of winning a match for an impromptu make out session unless kept in check by her tag partner. On her own she lacks drive and killer instinct needed to be truly competitive. As part of her team, with Ellie keeping her focused however, she can be an effective when coerced into participating at 100%.
Preferred Matches:
Standard, Hentai
Physical Stats:
Endurance: ★★★☆☆
Endurance:

Lyla enjoys a good tussle… perhaps a bit too much.
Strength: ★★☆☆☆
Strength:

Relatively average.
Speed: ★★★☆☆
Speed:

Swift, she moves with long strides and fast ring work.
Defense: ★☆☆☆☆
Defense:

She rarely avoids hits, seemingly liking to take them head on.
Technique: ★★★☆☆
Technique:

Though young, she has a certain refinement to her holds that hints she could do far better if she tried harder..
Wrestling Technique Stats:
Striking: ★★☆☆☆
Striking:

Not really a striker, prefering to drag her opponents down rather than knock them over..
Submissions: ★★★☆☆
Submissions:

The closer the better. She likes wrapping herself around opponents in draining holds.
Powerhouse: ★☆☆☆☆
Powerhouse:

She prefers to lock in a submission over a grapple.
Aerial: ★★☆☆☆
Aerial:

Capable of flying, though it's normally used to set up other moves rather than do damage .
Countering: ★☆☆☆☆
Countering:

She prefers getting hit and thrown.
Favored Moves:
- Headscissor
- Sleeper holds
- Guillotine choke
- Enziguri
- Russian Leg Sweep
- Grapevine Smother
Signature Moves:
The Drive By:
Lyla takes to the ropes, hitting her opponent with a big boot int passing to spin them around. She bounces off the ropes again, delivering a spinning DDT on her return.
The Drive By:
Finishers:
Bend-her:
Lyla mounts her opponents back while grounded, hooking their arms behind her knees in a squatted position. She locks in her hands under their chin, pulling their head back like a camel clutch, though rather than holding her ground, she rolls onto her back, trapping her opponents legs bent and body stretched.
Bend-her:
Characteristics:
Personality:
Lyla is an affectionate woman who doesn't really hide her love of the female form from people. She is almost always looking to snuggle up close to someone new if given the chance and especially loves the ones that play hard to get. She can sometimes be overbearing with her rather overt sexual wants, but can dial it back if pushed to by a setting or the company she is keeping.
She can be found nearly anywhere she can show off her body and work up a good sweat. A regular of the beaches of Japan for a quick dip or sunbathing day trips. Lyla is unashamed of her physique and is easily goaded into showing it off at nearly every chance she can get, much to Ellie's chagrin.
Past/History:
Growing up, professional wrestling was everywhere. It was always expected of her to walk down that path to serve the family business like her father, uncles and cousins. When she was young, the grown up around her were like superheroes and she embraced the idea of being like them one day. As she grew up, she saw the crippling physical injuries and heartbreak that came with the career. Making that into her life wasn't looking very glamorous.
Still, her family pushed and pushed, making sure she was brought up right so she could carry on the family legacy. Lyla wasn't interested. The magic was dead and she was far too pretty to get banged up all day every day. If she was going to wrestle, it was going to be on her own terms.
So she played along, doing as she was told like a good girl during her lessons and partying on the side. Her blatant lack of good work ethic turned into a rebellious streak that manifested in a very her vs the world mentality when it came to her parents and wrestling. Hoping that she could be taught better by an outside party, she was enlisted in a school belonging to a friend of the family.
It was here she was saddled with her roommate Ellie. Some goodie little two shoes tryhard with stars in her eyes. The two hated each other almost immediately, but as time went on they started to bond. Ellie would cover for her hijinxs and Lyla could show Ellie some moves she didn't know. The two made for a good pair. While they still rarely see eye to eye, they have been an inseparable tag team ever since.
Fun Facts:
Instant Win:
Lyla isn't ticklish at all. Any who would care face her in a tickle battle would lose, handily.
Show Your Colors:
While she herself doesn't alter her look too much, she has a secret love for women who augment their appearance. Dyed hair, painted lips, colored nails, liberal use of eye shadow, all of these when done up in unnatural colors is a huge turn on for her.
Rebel:
She hates being told what to do, a firm believer in being a free spirit with her own inalienable right of choice. Much like with her parents, other authority figures will find her ignoring direction often times just to spite them. Amazingly enough, Ellie is one of the only people she actually listens to.
AFW Information
Record:
-Wins: 0
-Losses: 1
Losses:

Vs. Rose & Thorn Submission [Thorn: Smother]
-Draws/No Contest: 0
Championships/Accomplishments:
Friends: Ellie St. James
Allies: Ellie St. James
Rivals: N/A
Enemies: N/A
Crushes: N/A
Last edited by Yori on Thu Nov 30, 2023 5:35 am; edited 4 times in total

Yori




Posts

: 4633


Join date

: 2017-11-19



Tag Key:


[M] Match: Recorded match for AFW.
[T] Training/Spar: Unrecorded match or training session.
[S] Social: Thread with an out of ring focus.
[E] Extra Character: Plays a small role in thread.
[C] Character Development: Generally a solo thread used to expand a character story. Journals, behind the scenes stuff, ect.
[P] Promo: Character promo, or involvement in someone else's promo.


Its All Fun and Games:
1:
[M]
Lyla vs Emilai:[I Quit Bedroom Match] A brief dip into AFWs interesting side matches.
2:
[M]
Making an Impression:[Elimination Tag Team Match] Bangarang debuts against a team of devilish dommes, Rose and Thorn!
3:
[M]
Bangarang vs Sonic Boom:[Tag Team Match] The veteran team of Sonic Boom reunite. Can these rookies take advantage of ring rust and pull out an amazing win?
4:
[S]
Something Spicy:
A late night rendezvous with Thorn for some drinking shenanigans.

Yori




Posts

: 4633


Join date

: 2017-11-19



Similar topics
---
Permissions in this forum:
You
cannot
reply to topics in this forum