Who is online?
In total there are
53
users online :: 4 Registered, 0 Hidden and 49 Guests :: 3 Bots
Deus001
,
killcarrion
,
Teenwrestler
,
Yori
Most users ever online was
418
on Tue Jul 30, 2019 9:51 am
Champions & #1 contenders
Howdy strangers.
Wed Nov 29, 2023 1:25 am by Yori
Just a small hello from an old face. I will be coming around for a bit soon and figured I would pop in. To anymore I have an unfinished thread with, if you have a desire to continue it with me just let me know and shoot me a link. While I am open to fielding ideas for new threads, I will be very selective with taking anything while I gauge my activity capability and trim/update my roster.
Toodles.
Comments: 4
Tension Match for Melanie~
Tue Nov 28, 2023 12:56 pm by Leon564
Comments: 0
Looking for a match for Lucy
Tue Nov 21, 2023 1:49 am by NobuharuKinjo
Comments: 0
Camilia Espinosa
La Toro Blanca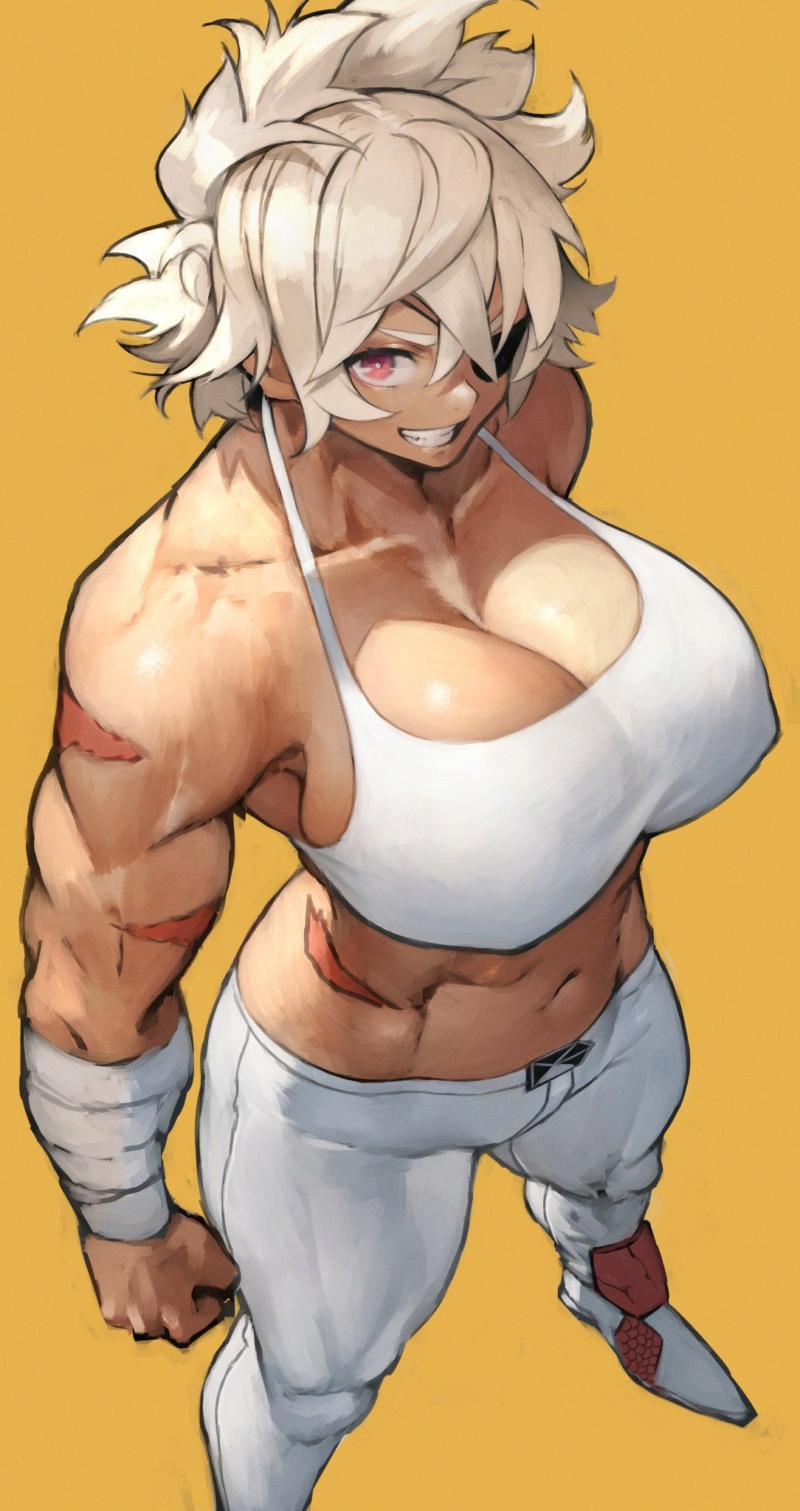 Name:
Camila Espinosa
Alias:
La Toro Blanca
Gender:
Female
Age/Birthday:
27, January 12th, 1991
Eye Color:
Red
Hair Color:
White
Height:
5'8"/ 172cm
Weight:
141 lbs/ 64 kgs.
Nationality:
Latina
Alignment:
Entrance Theme:
Year One Theme:

https://youtu.be/GvD3CHA48pA
Year Two Theme:

https://youtu.be/e_D5w_bz_AE
Wrestling Information Strategy:
Camilla is a hands on type of gal, She'll use everything she has to take down her opponents either it be by overwhelming them with slams, making them double over with her holds. They'll take advantage of just about any situation given the opportunity or missed opportunity of her opponent.
Personality:
Camilia is stubborn and has a very short fuse. She attempts to always come with a positive attitude but it rarely ever stays for long, anything can set her off but the two main triggers are pulling her hair and spitting in her face. If she hasn't snapped yet, She's very down to earth, stubborn but considerate, if her opponents show her respect she in turn does the same. Although she does have a tendency or a rule to never tap, this is a rule she formed when starting her career back home, they'd honestly rather be knocked out then her forced to tap in surrender, that doesn't mean it can't or won't happen if the strain is too much.
Style:
Lucha Libre, Boxing
Favorite Match Type:
She's up for any match
Statistics:
Endurance:★★★★★
Strength:★★★★
Speed:★★★
Defense:★★
Technique:★★★★
Favored Moves:
-Top Rope Maneuvers
-Stunners
-Powerbomb's
-Bronco Buster
-Clothesline
Signature Move(s):
Flying Eagle Drop: From the top rope she'll jump for a flying drop kick to the opponents chest or stomach.
Bear hug
Finishing Move(s):
Huitzlopochtli Suplex:
With her belly to the opponents back, she apples a Full Nelson, wrapping up her arms under their arm pit to immobilize their arms. She the lifts them off the mat and arches her back to throw them over, hitting the mat neck and shoulders first. If the opponent is tired she'll follow them through to the mat and bridge over them into a pin.
Meztli Sault:
With her opponent down on the mat, Camillia will climb the top turnbuckle, finding her back to them and facing the crowd. Bending her knees and jumping off the top turnbuckles, she'll land across her opponent's body, which could lead to a possible pin.
Tlaloc:
With her opponent down on the mat, she'll snake her arm around the opponent's neck. From here, she'll cinch their arm and begi to cut off the flow of oxygen while also immobilizing them.
Ehecatl Star:
With Camilla on the top rope and her opponent on the mat, she'll jump making a 360 degree spin with her knees to her chest before coming down to meet her opponent for a splash/press position.
Xolotl:
With the opponent dazed or remotely distracted Camila will apply a front facelock and hook her opponent's near arm over their shoulder and lift them as for a standard vertical suplex. While mid-move, she then forces her opponent to turn 180 degrees and then apply the three-quarter facelock, forcing them to drop down with their jaw across her  shoulder as she'll then fall to a seated position to hit the stunner.
Hentai Move(s):
Tlazolteal's Kiss:
With her opponent down, Camilla will position herself around their upper body, mostly the shoulder and neck area. She places one arm in between her thighs, twisting them across to lock it in place and throwing their other shoulder behind her neck, locking it in place with her arm closest to it. In this hold she has enough leverage to kiss her opponent and a free hand to roam their body as it pleased.
Tlazolteal's Love:
With her opponent facing down on the mat, Camilla will sit just above her opponent's shoulders. Grabbing both legs and lifting them into a Boston Crab like hold, she'll then throw their legs over shoulders. With their sex in the optimal position she'll have free reign to lick as well as torture their back to bring them to euphoria.
History/Biography:
Camilla was born in Mexico to Maria and Davíd Espinosa, the only daughter of eight children. Her mamá and papá did their absolute best to raise a home of ten and if asked Camilla would say she thinks so too. Within their home each of them were a fan of the Lucha Libre that appeared on television every weekend, the family would gather round to watch and cheer for the hero's and boo for the villains.
Her older brothers would constantly wrestle with one another and poor Camilla found herself in the middle of it always. She'd take on most of them since they tended to gang up on her, normally she'd never have anyone to back her up until papá would find them to break it up, only to scold their recklessness against their sister. With it happening just about every day, she began to build up her endurance and with a bit of help from her papá, who would casually let his daughter punch his rough hands, she built a bit of muscle to put her brothers in their place. Little did anyone know that this would only be the start of her violent escapades, beating down on her brothers and showing them no mercy. The line was crossed when she broke the youngest of her brothers arms, she didn't feel any remorse only pleasure as they brought him to a doctor.
It didn't long for her parents to see how dangerous she was becoming. With their minds at wits end they saw no end in sight until abuelo and abuelita stepped in to intervene in the situation. They explained that instead of anchoring her down and holding back her tendencies that she put them to use for something she loves. Over that period of time, Camilia began to enjoy fighting, mimicking the Luchadors and Luchadoras on the television. Children in her school feared that they maybe next to be beaten up on.
As her abuelos stepped in, they suggested having her trained in the art of a Luchadora and in boxing as they were her country's most prided physical sports. Her parents had no choice to agree to being the young girl in to a heel. While young she began her training fresh, scrapping the mimicry that she had been using to properly use those moves to their full potential. As she trained, she began to release all that hidden anger and show restraint, though still, her attacks surprised her coaches with how heavy they felt even at her age.
As she aged to her teen years, Camilia began trying out in Lucha Libre matches, with her training still continuing she would go on to win a majority of matches that were thrown at her. Only a couple did she actually injury which seemed to be an improvement but it still didn't feel enough. Having won was one thing but taking a couple losses didn't sit well with her. Heading back she'd come to train often and more aggressively against just about anything: People, machines, dummies you name it.
Her familia was somewhat supportive but they didn't want such a reckless and violent display from their niña. When she finally hit eighteen did she begin competing in the Lucha Libre underground league, a league where only the best of the best could compete, not only that but their were practically no rules enforced. She could go wild without any restraint and she had begun to win, having been one of the few Luchadoras, her match's mostly consisted of going up against Luchador. The match's reminded her of back home and to that moment of her snapping her brothers arms. She loved this scenery, it brought some vigor into her daily life and a way to vent out any frustration.
After several years of Lucha Libre she became tired of the same opponents who showed no life when she fought them. It seemed like the whole idea of a fun and exciting match was thrown out the window as they stepped into the ring. Camilia would soon leave the underground league in search of a new and refreshing league to ignite her interest. She'd travel much across Mexico looking for anything before gaining access to America to compete in their league for only a short six months. It wouldn't be until she received an invitation that her world would be turned upside down. Opening up that envelope to find her ticket to the AFW was probably the best thing to happen to her as of late, she had only heard rumors up until now about the league.
With her bags packed she heads to Japan to continue her love of fighting and prove to herself that she belonged in a place like this.
Attire:
New Main Attire:
Standard:
Training Gear:
Trivia:
-All of Camilia's moves are based on the names of Aztec gods, you can thank her abuelo for that.
-Camilia was the rebel when growing up, you could say she was the house queen and not many put up a strong resistance to tell her no(except her papá of course.)
-She has seven brothers all older than her at least 2-8 years apart. The oldest being her brother Antonio at thirty-five and her younger, Marcos at 29.
AFW Information
Record:2/1/0
Wins:
1. Vs. Zoey Jae Oh WIN via pinfall
2. Vs. Lucia Lynch WIN via pinfall
Losses:
1. Vs. Armando "Army" Rodriguez-
LOSS
via knockout
Draws:
Match History:
1.
Zoey Jae Oh vs. Camilia Espinosa
-completed
2.
Camilia Espinosa vs. Julia knight
-ongoing
3.
Armando "Army" Rodriguez vs. Camilia Espinosa
-completed
4.
Camilia Espinosa vs. Nebel Schwarz
-ongoing
5.
Camilia Espinosa vs. Lucia Lynch
-ongoing
6.
Camilia Espinosa vs. Mako "The Shark" Adachi
-ongoing
7.
SS 18: Lucha Fury vs. Camilia and Anja
-ongoing
Other Events:
1.
The Bull and The Queen:
just before her match with Nebel, Camilia ends up in the wrong locker room and coming face to face with The Queen herself, Cecilia Northman. The two have a chat where Camilia expresses her joy to take on Cecilia but they have other plans, she'll consider her if she wins the match against the Solider.
2.
A Night Out:
after her loss to Armando, Camilia invites him out to a funky dink bar on the other side of the big city, for a few rounds of alcohol.
3.
A Lesson She Won't Forget:
seeing the blue haired vixen Rain better known as Natasha Loclear, Camilia feels she should take up hentai wrestling to further her goal at being the best, little does she know how intense her training will be.
4.
A Surprising Offer:
the Bull is called out and given the oppurtunity for a PPV with the veteran and well known wrestler, Anja the Raven for a TeagTeam Handcuff match against a pair of feisty luchadoras.
Championships/Accomplishments:
-Featured in a(n) Tag team match in her first ever PPV
-Compete in the first Momemntum tournamemt
Friends:None
Allies:None
Rivals: None
Enemies: None
Crushes: Lucia Lynch" />
Last edited by LilyStar on Sun Dec 05, 2021 11:27 pm; edited 23 times in total (Reason for editing : Added match history/ events.)
_________________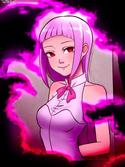 LilyStar




Posts

: 937


Join date

: 2018-02-27


Age

: 27


Location

: Your heart



---
Permissions in this forum:
You
cannot
reply to topics in this forum