Who is online?
In total there are
26
users online :: 0 Registered, 0 Hidden and 26 Guests :: 3 Bots
None
Most users ever online was
418
on Tue Jul 30, 2019 9:51 am
Champions & #1 contenders
Looking for fun Fights
Tue Sep 27, 2022 5:34 am by Leon564
Hello folks! Putting it out that I'm available to discuss matches for either James or Melanie.
If you are trying to find their profiles you can use the character search and type in the following;
James Elforn
Melanie L'belle
------
If it's for an author of my name tag then that's me! You're free as well to throw me a friend request on Discord since I'm not in the Discord server at this time.
Leon564#4514 (Discord)
Thanks for your read and have a great
[
Full reading
]
Comments: 0
Looking for match for Enki
Sun Sep 11, 2022 7:52 pm by Void Effect
Comments: 0
Match Hunting
Sat Aug 27, 2022 12:33 am by GrandAkumaShogun
Hello all who take the time to read this. I'm hoping to get back into the swing of things by having one or more of my boys in a match. If you're interested feel free to hmu on pm or on here and we can decide who will be in the match and we can either plan it or play it by ear. Hope to get a chance to interact with someone I have yet to before. Thank you for your time.
Comments: 2
Page 1 of 7 • 1, 2, 3, 4, 5, 6, 7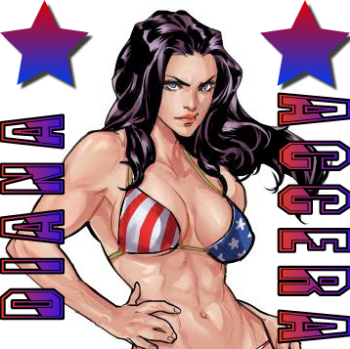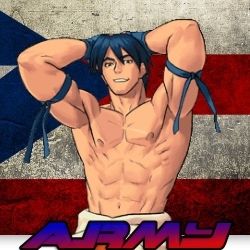 Match Type:
Standard
Victory Conditions:
Pinfall, Submission, or KO
Stipulations:
If Army wins, Diana is banned from coming to Carmen's gym. If Diana wins, Army has to immediately leave the room whenever Diana shows up to see Carmen.
***
There Army stood, in the middle of the Tension ring, throwing a few practice punches as the crowd raged around her and the lights shined all around him. It had been a good month or since his last bout, time he took off to help Carmen get things settled with his sister's title.
But now he was back. He was better. Refreshed and ready. He hopped on his heels as his music faded away, donning a sly smirk to complement his red boxing trunks and shoes. He was in a good mood. Couldn't be helped.
The audience didn't know why, of course. They didn't know that Diana and Carmen had something going on, they didn't know that Diana had come by the Rodriguez gym looking for her, they didn't know that she and Army had gotten into it. To them, it was just a match between two hot talents, and Diana's first mixed match.
But Army knew. The idea of putting Dian's smug yet firm behind on the ground was making him giddy. Maybe he shouldn't have been that happy about beating up a girl, but since he'd seen enough of her matches to know she'd feel pretty much the same way in reverse, it wasn't bugging him too much.
His sister, however, didn't share the same feeling.
She wasn't out there with him. Instead, she was in the back with Diana, hanging around the gorilla position, wishing that she could at least temporarily disown her little brother for putting her in the most awkward situation imaginable. Granted, it was probably inevitable. Army liked to fight, Diana liked to fight, they were bound to meet some day.
DIdn't mean she had to like it.
"I really am sorry about this." Carmen said for what had to be the sixth time today, as she stood behind her lover and rubbed her shoulders. A last minute massage. Not that she would need it. "I'll make this up to you. I promise."
Last edited by acuya on Sun Sep 04, 2016 11:37 pm; edited 1 time in total
_________________

acuyra




Posts

: 19142


Join date

: 2014-02-14


Age

: 36


Location

: Charlotte, North Carolina, WOOOO!



As with most match-ups in AFW, if what occurred in private simply didn't stay such, the publicity behind the match would be somewhat hotter. Diana could see the headlines now, in typical over-exaggerating journalist fashion, in the weekly AFW news. "New talent steals Champs heart, brother furious!" Thinking about it, she couldn't help but tilt her head, smiling yet somewhat shivering at the cringe worthy concept. Still, even without the added juicy details, the match was something of an anticipated once. Both were extraordinary Tension fighters, with the match been somewhat viewed as a tension icon going against an talented upstart. The fact it was a mixed debut only added to it, although such a fact didn't matter to Diana. She was going to fight a guy at some point after all. Fate just decided the particular guy would be Carmen's own blood.

Sat already in her wrestling bra and underwear, her eyes would look back into the 24/7 champions own via the mirror, as Carmen somewhat gently tended to her shoulders. "It's fine..." She'd mutter back, rubbing her own hands, trying to get the blood flowing nice and early. "I'm tension. Your brothers tension. It was bound to happen." She'd continue, rising from her chair, hands going to Carmen's own as she turned to face the Puerto Rican beauty, closing fronts with her.

A big smile came across her Italian lips, as somewhat of a image came across her mind, one she simply felt the need to share with her lover. "Besides...just imagine..." She'd mutter, releasing Carmen's right arm as she'd raise it up, as if gesturing to some imaginary sign. "Accera Defeats Rodriguez. Wouldn't that be a sight..." She'd laugh, throwing in a wink as her face leaned close to Carmens.

scorn53




Posts

: 3516


Join date

: 2015-07-24



Diana Accera actually told a funny joke. The Apocalypse was coming soon.

Carmen had a low chuckle at the notion, as her lover gestured behind her to a very misleading imaginary sign. "Well, that's about the only way you'll ever get it, it's not a bad idea."

She leaned all the way in and closed the space between them with a kiss. A soft one, not too madly passionate. Her father had always warned her about getting a little too hot before a fight, and she didn't to do anything that might reduce Diana's chances.

"Just keep your guard up and ready." She gave Diana a little push and stepped back before they spontaneously broke out into wild sex in the gorilla position. As enjoyably kinky as it would be, she didn't want the fines.

"Just keep your guard up." Carmen brought her own fists into place, as if Diana needed to be shown how to block a punch. "He's slower than me, but he drops bombs when he hits."
_________________

acuyra




Posts

: 19142


Join date

: 2014-02-14


Age

: 36


Location

: Charlotte, North Carolina, WOOOO!



Not so much a joke, but a preview of things to come. In Diana's dreams of course.

Her face would turn slightly sterner as Carmen retorted, expression still somewhat gentle, but definitely more serious as the 24/7 champ told her the cold hard facts. Sure she could push Carmen to great levels in matches and meets, but the fact she couldn't go the final stretch and topple her 'giant' was something of sore fact, even when Diana was happy.

The Italian's hands would gently hold Carmen as the two embraced and kissed, before both somewhat wisely stepped away, albeit only by a small distance. Clearly more of a deserving celebration activity, rather than a preemptive one. Not to mention that in any AFW locker-room prior to the match, there was likely an adoring fan or curious pervert with a ear to the door, and whilst Diana herself didn't care if their 'relationship' turned public, she suspected there was a reason Carmen hadn't done so yet and simply respected the decision.

It was appreciated that Carmen gave the Italian battle advice especially when her foe was her own blood, but Diana felt the words were unneeded, not that she tried to broadcast such a thought. Army was big. Big meant power. She didn't have to be told. She certainly wouldn't be beating the much bigger man with a gorilla press or torture rack.

Still, she decided to heed the words as if Carmen had just told her life changing words. She'd lean in, pressing noses, almost tickling. "Celebrate, drinks...afterwards?" She'd mutter, feeling somewhat peculiar about the concept of celebrating beating Army Rodriguez with her own sister.

scorn53




Posts

: 3516


Join date

: 2015-07-24



Carmen was confused on some things, but sure on others - she knew that she cared for Diana, and it was clear the Italian cared for her, though neither had planned it that way to start. If this match had happened a few months ago, she would've been outside, in Army's corner, egging him and giving him advice on how to deal with the Italian Wrecking Machine. My, how things could change.

It was something they needed to talk about, desperately, but now wasn't the time and certainly not the right place.

"Drinks sound awesome." She bobbed her head to the side with a little smile. "After I make sure Army's okay from being knocked out. The less bones you break, the sooner we can do it."

Taunting aside, Carmen sincerely hoped Diana didn't make it too rough. His pride was already going to take a big hit.

Carmen leaned forward, giving Diana a quick kiss on the lips, a little peck that she couldn't really resist. With that done, she grabbed her lover by the shoulders, turned her around, and gave her a pat on that fine, firm ass of hers. "Now, enough talking. You've got a giant to slay."
_________________

acuyra




Posts

: 19142


Join date

: 2014-02-14


Age

: 36


Location

: Charlotte, North Carolina, WOOOO!



To the audience, if the fact that Carmen was in Diana's room egging the woman on, they would be confused to say the least. The only public interaction known between the women was of course Diana's introduction to AFW, which resulted in a brutal brawl in the halls and rings of Carmen's personal gym. That, and rumours of a heated hallway argument, the aftermath of which was nothing more than hearsay.

Much like Carmen, Diana couldn't exactly put a finger on what the two women were. Make no mistake, Diana wanted a win over Carmen, title match or not, more than anything else since she came to the company. So why the hell were the two kissing and nuzzling, when such a fact was fully known to Carmen? Again though, not the right place.

Soon, Diana's mind was at the task in hand, as the 24/7 champion turned her, but not before delivering a cute peck to the lips, nor a firm spank. She didn't respond verbally. She didn't need to, as the Italian left the room.

Pacing down the hallway to that oh-so-fateful entrance curtain, a tiny part of Diana wanted to linger on the fact of just what the Italian amazon and Carmen where. She quickly shook such a thought out of her head. She was about to step in the ring with her brother. No time for considering her 'relationship' with her foes sister.

Emerging as ever to 'Monster,' Diana quickly paced down the ramp, at a speed somewhat quicker than her usual descent. Whether it was due to eagerness to beating the giant before her, or in a rush to get back to those promised 'drinks,' Diana couldn't say. Rolling under the ropes, as opposed to somewhat more theatrically pacing up and down the ring apron to step through them, the Italian would quickly rise, hands to her side as opposed to the usual stance on her firm hips. She may not of puffed out her chest, but her figure still looked notably buff. Not that it compared to the figure before her though. Their stipulation was only known to the two of them, but Diana didn't exactly feel like hiding the fact, particularly now, when she was a horrid mixture of near all emotions. And only a few of them where actually to do with Army himself.

She may of not said anything directly to her foe before her, but her eyes gave off a glare that screamed to all that could see that the match was most certainly personal.

scorn53




Posts

: 3516


Join date

: 2015-07-24



And here came Diana, accompanied by some shitty music from a shitty band Army had never heard of. He stood there, looking down on her, waiting for her to stroll her way down, looking all nice and shiny in her outfit. If you could call a simple bikini an 'outfit'.

He wouldn't. Oh, he'd be making fun of that soon enough.

Couldn't blame Carmen for falling for Diana's body, though. She was a well-put together woman, and if there was one thing he and Carmen had in common, it was their shared appreciation for a toned human body. Going barefoot was a weird choice, but whatever. It was a real shame that Diana went around looking like something crawled up her ass and died all the time. Took away from the look.

She came in the ring with hands on hips, and he mirrored the pose. She was tall, strong, solid, but Army had faced tall, strong, solid women before. Hadn't beet them, no, but came fairly close, and Diana was no Hana Fujioka. Sure as hell was no Rebecca Tomko.

He had this. Easy money. Before they went at it, though…

"Quick question." He threw a lazy finger at her suit. "Which store did you pick that up from? Wal-Mart, K-Mart?"
_________________

acuyra




Posts

: 19142


Join date

: 2014-02-14


Age

: 36


Location

: Charlotte, North Carolina, WOOOO!



The hands-to-hips pose was but a signature among women who favoured the strength and tone of their physique rather than sexual curves or large rears, as opposed to the busty, lusty sort, who would stand across from their foes with arms crossed under their chests to further exaggerate their size.

But Diana was of course, not the sort for such a lewd pose. Simplicity was the aim here. Not to mention that in the Italians mind, regarding the other typical postures you'd see prior to a brawl, a stance with fists raised from the get go screamed cockiness. Arms to her side screamed of laziness. Any other, just seemed outright stupid.

Hands would be glued to her hips; with the bare minimum of clothing simply to show that the Italian somewhat literally had no tricks up her sleeves. Or even padding on her feet or hands. The lack of clothing was quickly the topic of conversation of course, as the already on edge Italian was thrown a pre-match jibe. Her mind a frustrated, tense mess mostly due to Army's own blood rather than the man himself, Diana simply couldn't hold it in her to maintain her usual calm demeanour. Baring her teeth, she'd simply turn her head to the referee, her eyes almost cutting the black-and-white striped woman down where she stood.

"Ring the fucking bell."

scorn53




Posts

: 3516


Join date

: 2015-07-24



Huh. Nothing to say to Army's remark, not even a little sassy remark about his pants or something. Diana was playing this 'stone cold bitch' act to a tee, but Army just shrugged it off in the end. He liked to have a little verbal sparring going along with his matches, but if she wanted to make it one-sided, that was fine by him.

The referee stepped back, waved her hand, and the timekeeper rang the fucking bell, just as Army slapped his grappling gloves together and started bouncing on his toes. 1, 2, 1, 2. Left, right, left, right. "Game on."

Typically, he would've started this match off a little slow and careful. Wrestling smaller, faster woman in the AFW had taught him to watch out for the counters, keep his guard up, stay protected. But Diana was a different case, wasn't she? She was smaller, but not much smaller. Faster, probably, but he was fairly certain he could keep up. A strong woman, but more than him? Not likely. That called for a wholly different approach.

With only a second of hesitation, Army rushed Diana and got his arms up. His goal was to force her into a collar-and-elbow lockup, then bully her all the way into the corner, a place he intended to keep her pinned against for a long, painful time.
_________________

acuyra




Posts

: 19142


Join date

: 2014-02-14


Age

: 36


Location

: Charlotte, North Carolina, WOOOO!



Had it been another day, any other day, Diana would of been remarks galore after her usual almost stonewalling response to a taunt. Especially given that when the two first met, Diana successfully boiled her foes blood with her comparison to Carmen. But Carmen herself was the reason for Diana's quietly enraged mood. Not that Army was at all helping.

But even in her state of mind, Diana had not forgotten the titan before her, analysing Army the moment she met him, let alone now that he was topless before him. And she hadn't ignored the fact it was blatant Army had been examining the Italian herself, and likely drawn her own conclusions already. As far as Diana knew, Army didn't know precisely how Diana operated, much akin to how Diana knew little of Army's wrestling repertoire.

At face value, it appeared that the power based Diana would come up short against the significantly bulkier Army. If both resorted simply to demonstrations of power, Army would come out on top any day of the week.

But beneath first glances, Diana would be somewhat relying on the fact that her boxing technique was far from rash and ruthless, the near opposite to the usual power based striker. And that wasn't even to mention her surprising flexibility and agility when needed, not to mention a almost random repertoire of techniques. Simply put, outright overpowering Army was the last thing on the Italians mind.

Teeth still bared, pearly whites shining for all to see, Diana leaped forward in similar fashion to her foe. To the crowd, it appeared that the Italian was in fact about to try and go toe-to-toe with the powerhouse before her in a pure test of strength. Such a thought appeared to become reality, as Diana's back leg even braced, trying to hold her foe steady where he stood.

Before the other leg came right up to Army's immense abs of course; Italian figure dropping to the mat as she tried to flip the male Rodriguez up and over in a monkey flip that utilised near all of Army's own incredibly momentum rather than Italian strength.

scorn53




Posts

: 3516


Join date

: 2015-07-24



Page 1 of 7 • 1, 2, 3, 4, 5, 6, 7
---
Permissions in this forum:
You
cannot
reply to topics in this forum