Champions & #1 contenders
Looking for a match.
Wed Sep 20, 2017 9:27 am by Silentcoins
As the title says, I'm looking for a match up.
I can do just about any kind of match up, though I prefer one with some hentai elements mixed into it. Wonder if there's anyone interested in a match of any kind?
Comments: 0
Taking a Few Days Off
Sun Sep 17, 2017 3:46 pm by RadiantKarna332
Well, I'm kind of burned out these days, so I'll be taking a break from RPing for a while. Maybe a few days? Sorry for the inconvenience, guys.

Comments: 16
Fright Fight Sign Up
Mon Sep 04, 2017 5:07 am by LunarWolf
It's that time again.
Fright Fight, the Halloween PPV.
Sign ups start now. As usual you may sign up here or by pm. Either just show your interest. If you have a match already decided all the better, if not we'll see if we can get you a match set up with someone that is interested.
Let's make this year a great one! A true night of Trick and Treat!
Comments: 17
Name: Silveria Summerhill
Ring Name: Summer/ (And or) Kitty
Age: 21 and a half
Height: 5'3"
Weight: 123
Status
Endurance:★★★★
Strength:★★★★
Speed:★★★★
Defense:★★★★
Technique:★★★★
Wrestling style: Full offense. Heavy grappling moves and powerful slams and throws.
Appearance: As shown below.
Standard appearance: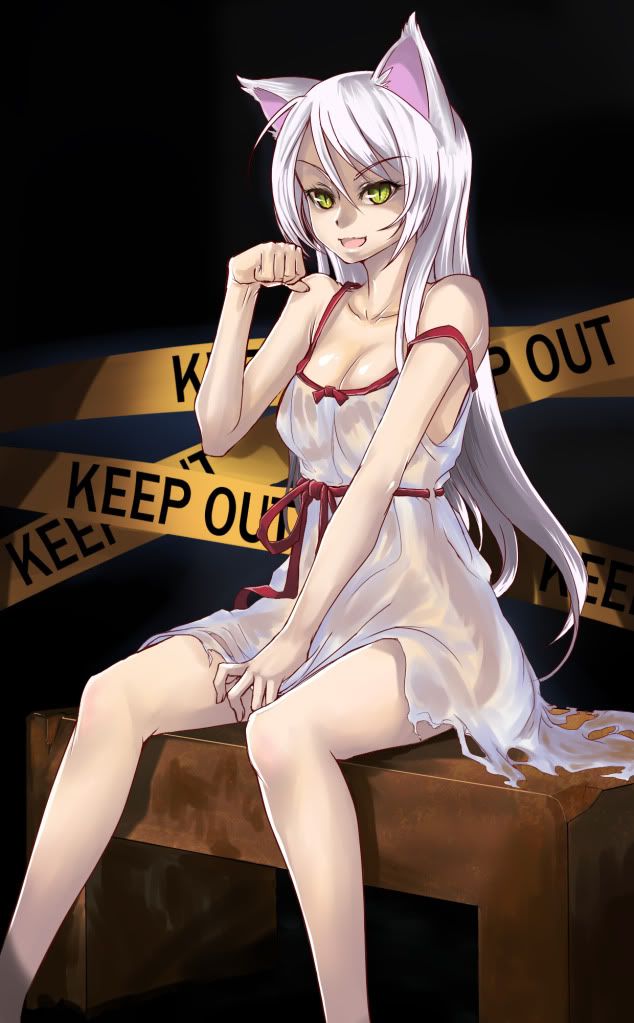 Attire used in bed matches:
Attire used in hentai matches: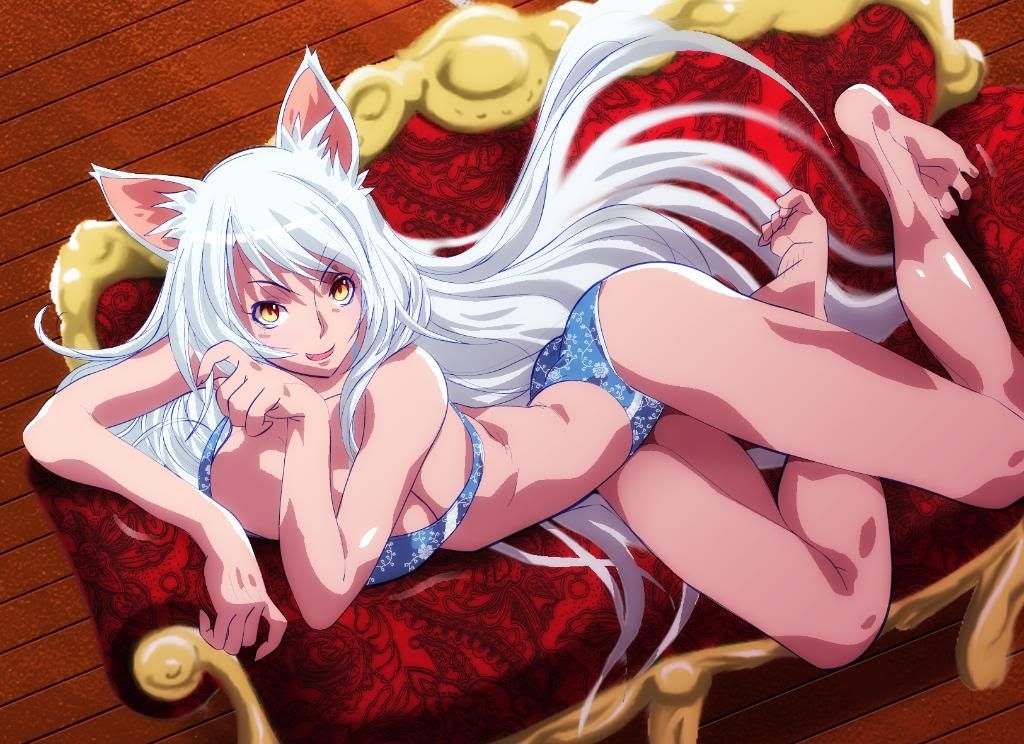 Personality: Bubbly and somewhat reluctant to fight at first. She doesn't like it when people bring up her past as a worldwide famous wrestler. She tries her best to leave the past behind and often thinks of the present.
She dislikes it when people start asking about her taste in sexuality, and what fetishes does she have.
She likes wearing cat ears. She thinks their cool and cute. Even though she's over 20, she still thinks that they are awesome and won't stop wearing them.
Last thing she hates is the fact that people thinks that she can't heavy lift because of her size.
Signature moves: Alley Oop: She forcefully throws her head between her opponents legs on purpose in order to get into position. A second later she throws her head back as she tries to throw her opponent over her with an overhead toss.
Stunner: She kicks the person so that she doubles over and than executes a stunner.
Hair choke: She uses her long hair to tie it around her opponents neck and uses it to choke them.
Finisher moves:
Festival: She drags a groggy and dazed opponent towards the turnbuckle. Once she reaches there, she would immediately grab their crotch and crush it with immense force as she than proceeds to grab her by her throat as she lifts them up, getting ready for a make shift FU.
If she is capable of doing so, she would than execute the FU by throwing her opponent from the turnbuckle, and if possible landing her into the audiences or onto the announcers table.
Spring Festival: Like a giant's swing, however...this one is different. As she not only walks about while swinging at great speeds, she eventually keeps doing so until she walks into a turnbuckle and slams her opponent's head into the metal pole using the momentum of the spin before throwing her over the ropes and out of the ring.
Likes:
Linear
Fighting
Cats
Writing stories
Dislikes:
People who bring up her past
People who tell to stop eating sweets
Past:
Originally she was born to a set of world famous wrestlers as parents. She inherited their love for wrestling, and began training since she was a kid.
By the time she was a teenager, she was already far ahead of mostly everyone her age. She could outwrestle anyone, be it boys or girls. Eventually she became so good, that she was allowed to take part in tournaments.
As expected of her, she had made a clean sweep off all the matches. From interschool to national tournaments, she cleared them all.
Her deeds made her a rising star in the wrestling world and soon everyone everywhere began to hear of her name.
One day when on the way home, she had encountered two others who were being bullied. She was impressed with their ability to fight back against the bullies and decided to help them.
The two of them were Linear and Leila Lockhart. Twins who eventually became good friends of hers.
She was the one who taught them some basic moves of wrestling first before moving on.
Eventually at the age of 18, she had taken part in another nation tournament.
However this time round something bad happened.
Her opponent didn't just cheat, she had also brought in outside help.
During the match up in a table match, just when she was winning, her opponent came in with outside help and attacked her from behind using weapons. They beat her down until she was barely capable of moving before she was eventually dragged to the turnbuckle and carried up.
It was than did she get powerbomb through not one, but two tables.
The impact broke her back and injured her greatly. Eventually she had to be hospitalized for over 2 years and take up rehabilation.
Now after 2 years, she is back and ready to continue her wrestling carrer.
She joins the AFW after hearing that the said person who cheated on her match and hospitalized her might be there for the sake of revenge alone.
==
Trivia
Despite her appearance, she is capable of carrying a lot more compared to most other guys her age.
Apparently she never grew out of cats and their cuteness.
When young she considered trying to get into dogs, but she couldn't get over their slobbering.
During her time as a wrestler, her name was known far and wide. To this day many still remember her.
She add hybrid in front of her name to show her love for cats and how she wants to experience things through their eyes for once.
Her cat ears are very realistic, she spents a lot of time crafting them.



Posts

: 2990


Join date

: 2010-10-14



---
Permissions in this forum:
You
cannot
reply to topics in this forum