Champions & #1 contenders
Tadao Debut Match
20/10/16, 09:33 am by TheEditor1023
http://www.afwrpg.com/t15217-tadao-chikamatsu
Looking for a debut match for my new character, Tadao Chikamatsu. If you're interested feel free to PM me

Comments: 1
got some new characters
19/10/16, 03:14 pm by anime_hentaifighter
Comments: 2
Looking for a tag team debut match
19/10/16, 07:22 pm by xalex
Comments: 0
Name
: Unknown
Wrestling name
: Okami
Genre
: Male
Age:
19
Height
: 5' 9"
Weight
: 150
Eyes
: Ice blue (left eye) and gold (right eye)
Hair
: Icy silver
Nation
: Japan (Okinawa)
Theme:
Born to be wild (Hinder version) www.youtube.com/watch?v=SqgM240GoU4
Wrestling style and moves
: street fight with some basic grappling moves.
Taunt: Naughty Naughty
- forces opponents body over his knee for a playful/humbling spanking.
Finisher: Wild Slayer
- Clothesline attack empowered by jumping from the turnbuckle or taking a boost from the ropes, aimed at crushing opponents down for the count.
Hentai: Wolf Bite
- Hot reverse bearhug that will allow Okami to lovebite his opponent's neck while grinding their hips from behind, aiming at a humiliation or hentai submission.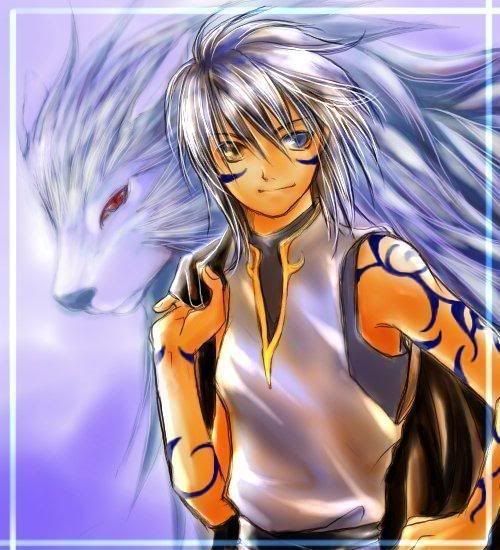 Personality
:
Okami's personality can be described in 2 words: instinctive, ingenuous:  he can be go berserk during a really tough fight, but most of the times he's nice... and gullible, which will turn at his disadvantage in mixed matches. Sensuous attacks/distractions are a big point of weakness in his fighting style: he would like his female opponents to stick with "normal wrestling"... but it rarely happens when they realize the advantages they can have against a boy like Okami, easily flustrated and embarassed... and uncomfortable at the idea of using brawler style moves against a girl.... Okami's fighting prowess is matter of factly reduced to just average against a female opponent who knows how to use her femininity to sway a guy off his game.
Story
:
Okami grew up all alone in a forest in Okinawa as a wild little boy (maybe the lost son of some of those legendary Japanese soldiers who kept believing for years that the II World War was not finished). Until, he was found by the affiliates of a Yakuza clan. They "completed" his instruction making him into a fighter in illegal underground matches. As soon as he could decide his destiny by his own force, the kid left his "adpotive clan", willing to experience what a "normal life" could be like. Since he didn't happen to be experienced in any job bu fighting, he ended up joining Tension though. He was still going to fight for a living, but that was surely going to ok, much better than a life of brutal underground fights. What he didn't know was that this wrestling show is mostly about mixed wrestling matches... and frequently with embarassingly erotic  stipulations too...!
Attire
:  naked torso with tribal tattoos, wrestling pants or jeans shorts.
Fun facts:
Back to the times of his illegal fights, he had been given the battle name of "Snow Wolf Okami" due to his peculiar icy silver hair, but he always found such name way too much theathrical. So he decided to change it into simply "Okami" when he signed for AFW. For those who are not familiar with Japanese language, Okami is the Japanese name for... wolf, again.



Posts

: 8709


Join date

: 2008-05-07




Similar topics
---
Permissions in this forum:
You
cannot
reply to topics in this forum