Champions & #1 contenders
Kawaii newcomer looking for first match
Sun Feb 17, 2019 1:07 pm by Leonid
Heya. y'all!
I recently learned of this place through an acquaintance of mine, and now there is a kawaii fighter looking for an opponent! (Profile in signature or
here
if the sig does not work).
So... basic infos:
- No preferred matches/modes, types of opponents or anything. It's just about getting the character rolling, so she meets and interacts with people and starts to form relationships.
- Win or lose, I don't particularly care. I like winning (who doesn´t), but as I said this is …
[
Full reading
]
Comments: 0
More balanced match simulations and new content!
Tue Feb 12, 2019 2:56 am by WrestleMind
Howdy, everyone! I've recently put some work into making the match simulations more balanced and inclusive of a greater variety of stats.
New stuff:

Since many of you have expressed interest and provided helpful feedback I decided to add a few other tools people can use on the site.



a tournament simulator! Essentially you enter a list of wrestlers decide the odds for each individual match and the tournament bracket will automatically adjust.

A random character creator. Press a button and a character …
[
Full reading
]
Comments: 9
open for Matches or rps
Wed Feb 13, 2019 7:02 am by kiranar
I have several characters open if someone wants to wrestle them. Message me if you want to face one of them with the match ideas. If you have a character that was wanting to hunt we can somewhat copy the concept of the new Monster Hunter movie to warp your character into that dangerous world or your character contacts mine to hire me guard them while they gather herbs or minerals from the area.
Comments: 0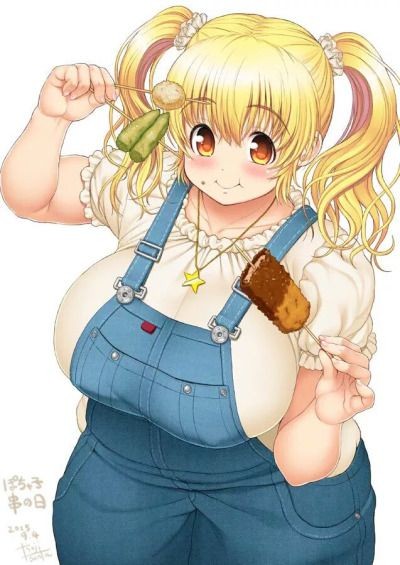 Real Name: Charlotte Lee
Age: 29
Eyes: Red
Hair: Blonde
Height: 6'1"
Weight: 241Lbs
Sexual Preference: Men... Only Men!
Alignment: Chaotic Neutral.
Nationality: American, Rural Texas.

Wrestling Information

Strategy:
For serious opponents, Charlotte will go all out and crush them with her weight and power. For lightweight opponents, Charlotte likes to take her time. She may even let her cute opponent get in some offense.
Style:
Sensual Powerhouse.
Strengths:


Charlotte is presumably unliftable and therefore immune to most power moves.

Charlotte's weight makes her submission moves extremely potent.

Weaknesses:


Charlotte herself is very vulnerable to chokes, and suffocation based submissions due to her nonexistent aerobics and stamina.

Physical Stats

Endurance:
10/10 (Charlotte is like a punching bag. Most wrestling moves are negated at least partially by her generous proportions.
Strength:
9/10 (Charlotte has a wide and strong foundation for lifting, shoving, or launching even the heaviest wrestlers.)
Speed:
2/10 (Charlotte struggles to gain momentum. When she does she becomes unstoppable like a train off its tracks.
Stamina:
2/10 (Charlotte gets winded quickly. She doesn't do well in slow-paced matches.)
Intelligence:
3/10 (Charlotte is a simple, sweet country girl. Strategies?, plans?, Tactics? They all seem like a bother!)
Wrestling Stats

Strikes:
5/10 (Charlotte's punches come in slow but they have no give. They are particularly effective when her opponent is pinned down.)
Submissions:
8/10 (Charlotte prefers to smother every area of her opponent's body like gravy and let her thickness do all the hard work.)
Powerhouse:
9/10 (Charlotte is used to deadlifting farm products and animals: Adult Pigs, bales of hay, and juvenile bulls. Her small fry opponents are no big deal for Charlotte.
Aerial:
3/10 (Charlotte may not be very nimble or balanced but she is big. When 240+ pounds smashes into you there won't be time to consider Charlotte's lack of grace.)
Counters:
6/10 (Charlotte is always the center of gravity in a match. Try and use a move on her and you might end up getting sucked in.)
Finishing Move set
The Lasso Lariat:
Charlotte grabs her opponents wrist, locks their arm behind their back and pulls them into a devastating lariat.
Texas Tall Uppercut:
Charlotte uppercuts a standing opponent or launches them before her uppercut.
Southern Comfort:
Charlotte puts her opponent in a loose sleeper hold; ensuring the knockout takes as long as possible. Ver.2 Ver.3
Texas Torque:
a grappling clinch hold and the stand-up grappling position where the arms are wrapped around the opponent, either around the opponent's chest, midsection, or thighs, sometimes with one or both of the opponent's arms pinned to the opponent's body. The hands are locked around the opponent and the opponent is held tightly to the chest.
Stampede!:
Charlotte slowly gains momentum and then smashes into an opponent preferably already racked on the turnbuckles. Shell follow this by giving her staggering opponent a big boot to the face.
Timber!!!:
Charlotte bounces off the top ropes and aims to slam into her standing or prone opponent.
Welcome Down Yonder:
Charlotte smothers her opponent with her immense behind. No air or light can escape her ass. A different variant involves Charlotte slamming her massive buttox into her opponents face.
Ride Em CowGirl!:
Charlotte mounts the back of her opponents head and shoulders. She then stands up and kneels back down, smashing her opponents head into the mat.
Cradle To The Grave:
Charlotte applies a front facelock to the opponent, then lifts the opponent into an elevated leg-trap bodyscissors position and finally fall backward driving the opponent head first down to the mat.
Inverted Figure Four Sleeper
Preferred Weapons


Rope.

Cattle Rod.

Food. (pies, steaks, milkshakes, cheeseburgers)

Appearance
On the bus.:
A little cosplay.:
Hey! Check out my new tan!:
Don't tug too hard...:
All laid bare.:
Whoops!:
Day at the beach!:
Sailors Outfit:
It'll Fit!:
Rainbow Bikini:
Christmas Time:
Collar:
Personality
Charlotte is simple, sweet, and sedentary. She is torn between the strict rules of her faith and her ravishing gluttony for food, Men, and other sacrilegious things. Charlotte was brought up on conservative and religious principals that she desperately tries to adhere to. Living such a stifling environment has made her a closeted deviant; constantly twisting the rules of her faith to pursue her cravings. Above all else, Charlotte's most shameful desire is for young petite girls.
Careful about what comments you make about her body or country ways; it is an easy way to earn her ire.
History
Charlotte was born and raised on a ranch in rural Texas. She spent her days among all manner of cattle and farm hands, toiling in the hot Texas sun. This lifestyle has made her unafraid of getting rough and dirty in a wrestling match. Though she enjoyed ranch life Charlotte eventually grew bored of it and decided for a change of pace. One night Charlotte was witnessed outside a bar beating up three would be assailants to a pulp. The person who witnessed this happened to be a recruiting agent for a wrestling faction. One quick contract signing later and Charlotte was ready to tour the country.
-Fun Facts-


Charlotte likes to use overly long and convoluted texas sayings.

Charlotte is a hugger. Friends, enemies, doesn't matter she'll hug just about anybody.

If you wanted to find her try the bar or any local bbq joints.

Last edited by WrestleMind on Wed Dec 05, 2018 5:38 am; edited 1 time in total



Posts

: 326


Join date

: 2018-06-30


Age

: 23


Location

: North America, East Coast.



Record
Wins-2 Ties-0
Losses-0

Time-Line


Charlotte Vs. Ryu (Three Rounds)

Results:

|WON | Two Pinfalls| Charlotte achieved the first pinfall with ease after a Tombstone piledriver and an implant DDT. In the second round, Ryu managed to humble Charlotte with a Dragon sleeper and an inverted DDT. In the final round, Charlotte overcompensated and gave Ryu a DDT onto a steel chair and a seated senton on top of said steel chair.

An ongoing match with Alice Starr

A pyrrhic victory against Shizuka "Aka-Oni"


_________________
Howdy i'm WrestleMind and there's nothing i appreciate more than honest feedback and discussion. Wanna tell me I suck? You would make my day!

Bio Link



Posts

: 326


Join date

: 2018-06-30


Age

: 23


Location

: North America, East Coast.





Similar topics
---
Permissions in this forum:
You
cannot
reply to topics in this forum