Who is online?
In total there are
37
users online :: 12 Registered, 0 Hidden and 25 Guests :: 1 Bot
anime_hentaifighter
,
Bergakungen
,
Harrier
,
kaz
,
Lobo
,
noob
,
SleeperAgent94
,
Teesta
,
ThatOneGuy
,
ThePonyManager
,
Vcom7418
,
xalex
Most users ever online was
155
on Sun Oct 09, 2016 8:33 am
Champions & #1 contenders
Out of Town Early November
Fri Oct 28, 2016 12:13 pm by HighFly
Heya everyone, I will be out of town from November 2nd to November 8th on a trip. I won't be able to post at all as far as I know during this time, so if I don't respond to a thread that would be the reason. I will miss you guys but the trip is a vacation, not at all work related lol. Sorry for the delays but when I get back I will be on way more to get things caught up!
Comments: 0
Looking for debut match
Thu Oct 27, 2016 9:48 pm by Ragdoll_Jobbers
Hi,
I'm looking for a debut match for Sona. If you check her profile you will see that she is one who loves to lose and be knocked out so if anyone has some steam to blow off, or just wants an easy win, just pm for more details.
http://www.afwrpg.com/t15274-sona-buvelle
Comments: 1
From, Submissive Girl. Sorry about my inactivity.
Mon Oct 24, 2016 7:06 am by Submissive Girl
Hey! I know I haven't been on in a while. Unfortunately it might stay like that for a while.
I am super sorry about not being on more often. I am supper busy In real life.
Just so you understand a little bit about my life
1. I am a college sophomore taking 20 credit hours.
2. I have a job at as a cashier at a busy gift shop in a popular place in Florida (Not saying my city, but it is very busy where I am)
3. I have an intership that I work about 12 hours a week.
4. I am seeing a guy (Kind of …
[
Full reading
]
Comments: 6
Page 1 of 7 • 1, 2, 3, 4, 5, 6, 7

Standard Match won by pinfall, submission, or count-out
Entrance music flared up as Sandy appeared on the ramp and hit a nice, long stride. Making her way to the ring, she was clad in a blue one piece, knee pads, and nothing else.
Today's match was business as usual for her. At least that's what she thought of it. Go up against someone, veteran or newbie it didn't make a difference. Sandy came to fight and win, the circumstances under which it was done didn't matter much. Wearing a confident smile on her face and carrying herself like she owned the place, she'd slide into the ring and warm up whilst waiting for her opponent.
_________________
Always down for a match, story, etc. Hit me up


"One Step At a Time.
One Punch At A Time.
One Round At A Time."
Kaiala would wait until Every tear is a waterfall by coldplay started to be heard from the speakers as she would appear on the ramp for the first time while waving to the fans. As she made her way to to the ring, she was clad in fishnet stocking, a blue one piece and a blue jacket while the announcer was about to introduce her.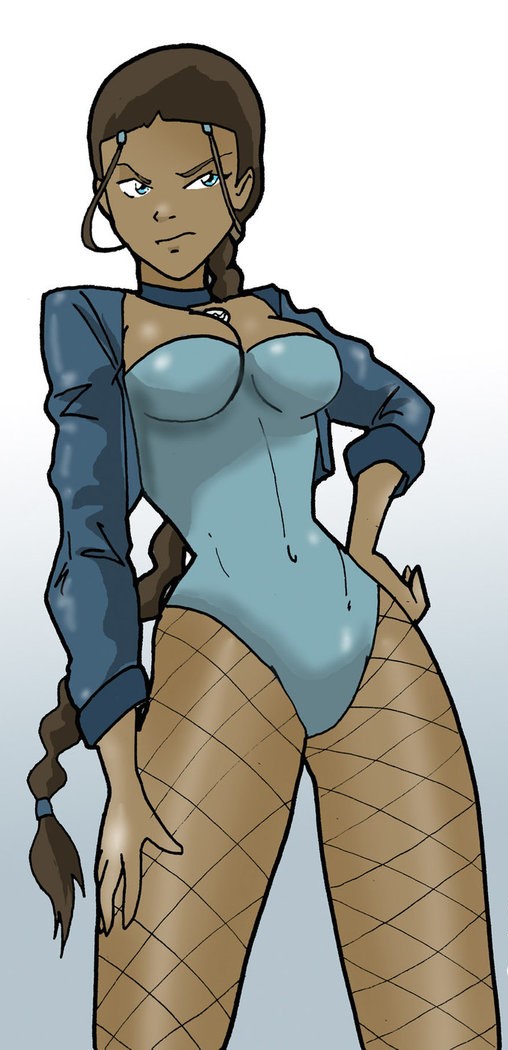 Now entering from Carnaubeira da Penha , Brazile weighing in at 170ibs it Kaiala Yaritza ''was all the announcer would say while Kaiala would climb the steel steps and then slide between the ropes. When she would stand in the ring she would walk over to her opponent and extend her hand while she said ''Hi i'm Kaiala and i hope you don't mind losing today''
Sandy didn't pay her opponent any mind until she entered the ring. She wasn't one to take note of entrances unless they were particularly out of the ordinary and things seemed standard, here. Upon having her opponent enter the ring and approach her with such a remark, her facial expression would change to one of surprise as she took Kaila's hand to retort. "Listen, Miss Koala...Kayla....whatever your name is...."

Sandy began to talk before trailing off, as if searching for the right words to say. This would only serve as a distraction, however, as Sandy would take the opportunity to pull Kaiala in by the hand and attempt a knee strike to her abdomen in hopes of landing a cheap shot! She didn't take kindly to Kaiala's boasting. And she didn't care to wait for the match to start officially to communicate that to her.
_________________
Always down for a match, story, etc. Hit me up


"One Step At a Time.
One Punch At A Time.
One Round At A Time."
Kaiala would just stand their as she grasp her opponent's hand while hearing how Sandy can't even say her name correctly as she would whisper ''Sorry but it Kaiala and whats your nuughht'' when a knee to her abdomen cut her off while she was talking. So while Kaiala was bend over while holding her stomach whit her free hand because of a sneak attack before the match had even started the ref would ask them both to get ready.

If Sandy would release her hand Kaiala would step back and hold both her hands up as the ref would signal the start of the match as the Brazilian beauty would circle around her opponent looking for a opening. After a while if Sandy had not attacked her right away Kaiala would go to her knees and try to leg sweep her opponent.
Sandy wasn't too keen on introducing herself. She'd get around to it if she felt she had the chance but capitalizing on a vulnerable for would take priority over making acquaintances. Refusing to let got of Kaiala, she'd place a hand on the Brazilian's back and grunt whilst attempting to drive more knees into her abdomen!

The match had yet to start, but Sandy didn't care. Letting her anger at Kaiala's comment and will to win by most any means take over, she'd seek to gain the upper hand before the match even began!
_________________
Always down for a match, story, etc. Hit me up


"One Step At a Time.
One Punch At A Time.
One Round At A Time."
Kaiala would try not to make a sound as she took a took a couple of more knees into her abdomen as she would fall to her knees while wondering why the ref was not doing anything to force Sandy to stop. ''You fucking bitch i was just being nice''growls Kaiala before she would form her hand into a fist and slam it down on top of her opponent's feet.

But just after she had slammed her fist towards her opponents feet did the ref signal the start of the match as the bell would ring as Kaiala knew she could not make any mistakes anymore as her opponent already had the advantage by just standing up.
Sandy felt good about getting a few good licks in before the bell. Seeing her opponent fall to her knees put a smile on her face. Though it would quickly become a frown as soon as Kaiala slammed her fist down on Sandy's foot! "Owowow! " she exclaimed she as stumbled back, keeping most of her weight on her unharmed foot.

"Yeah, well look where being nice got you. On your knees, bowing to someone better than you!" Sandy roared with authority. Kaiala rose to her feet while Sandy spoke. Furthermore, the bell had rang, making the match begin officially. Sandy would move in to close the distance between herself and Kaiala and attempt to lock up with her, hoping to overpower the South American and push her towards the corner!
_________________
Always down for a match, story, etc. Hit me up


"One Step At a Time.
One Punch At A Time.
One Round At A Time."
Kaiala would smirk as she her plan had worked as she had forced Sandy to stumble back as she was about to get back to her feet when she heard her opponent's comments. Just shut up already and let your fists do the talking Sandy as i will see how much beter you are when i got you trapped in a crossed armbar ''taunts Kaiala as she heard the bell and would raise her hands in the air.

So as Kaiala would circle around the ring she saw that Sandy was attempting to lock up whit her and accepted as she would push back hoping to show off some of her strength and push her opponent back. But if it did not work she would try to lure Sandy in closer before trying to slam her knee into Sandy's Belly.
Sandy acknowledged that Kaiala was right about one things. It was time to let their skills in the ring do the talking. After circling the ring with her and locking up, Sandy found herself only able to push Kaiala a few steps back. Not around the ring and to the corner like she would have hoped, but enough to learn that Kaiala's strength rivaled her own.

"Ha! You wish, do you even know how to use that m-" Sandy began to mouth off to Kaiala while they struggled to push each other. Halfway through her comment, she was met with a strong knee to the abs! "Ugh!" She grunted as she doubled over and held her stomach! Sandy would become vulnerable to a follow up! A very karmic turn of events as Kaiala seemed to pay Sandy back equally for those knees from before the match!
_________________
Always down for a match, story, etc. Hit me up


"One Step At a Time.
One Punch At A Time.
One Round At A Time."
Kaiala was biding her time after she had locked up whit her opponent as she was unable to push her opponent back so hoped she could lore her opponent in by slowly getting pushed back. So as she was waiting for the right moment to strike when she heard Sandy start to mouth her off and returned the favor from her early blows by a knee to her stomach as she saw the woman double over while holding her stomach.

So while Sandy was still bend over Kaiala knew she had to strike quickly if she wanted to keep control of the match as she would move behind her opponent and then try and wrap her arms around her waist. If it worked according to plan Kaiala would whisper ''Time to take a trip to suplex city'' into Sandy ear before trying to lift her up whit a german suplex
Page 1 of 7 • 1, 2, 3, 4, 5, 6, 7


Similar topics
---
Permissions in this forum:
You
cannot
reply to topics in this forum