Who is online?
In total there are
27
users online :: 5 Registered, 0 Hidden and 22 Guests :: 1 Bot
acuya
,
Harrier
,
Jstruggs716
,
KillerV
,
Serpon
Most users ever online was
418
on Tue Jul 30, 2019 9:51 am
Champions & #1 contenders
Poll regarding the possibility of Mods booking PPV matches.
Sat Oct 24, 2020 1:43 am by Old_Man_Tai
So, basically, was wondering all of your thoughts regarding the possiblity of mods booking ppv matches.
The thought was, since people often seem to have trouble finding partners for ppv matches until the last minute or so, what if the mod team was to step in and, well in advance of the show, book the show ourselves, and try to put together the best matches we can, including title defenses, no.1 contender matches, and so on and so forth?
While I doubt our more popular members need such a …
[
Full reading
]
Comments: 8
Need Debut matches/Simply looking for more
Tue Sep 08, 2020 11:19 pm by Void Effect
Comments: 11
General Avalanche Reminder
Fri Oct 23, 2020 9:21 pm by Old_Man_Tai
General Reminder: Friction PPV Avalanche goes live on December 1st: So if you need to do any promos or build up for your Avalanche matches, you should be focusing on that now. You are allowed to do such things over Discord and then post them after if it helps get them done faster so matches have proper build up.
Also, if you are looking to get on the ppv, and have a partner and match set up, (or can do so quickly), contact me to let me know what match you are doing on the show.
If you have …
[
Full reading
]
Comments: 0
Page 1 of 9 • 1, 2, 3, 4, 5, 6, 7, 8, 9
Preceded By: [url=http://afwrpg.informe.com/forum/summer-splash-f69/ss-13-book-em-danno-handcuff-match-sixx-vs-caitlyn-t8468.html:2sl7olla]Book 'em Danno Handcuff Match: Sixx Vs. Caitlyn Winchester[/url:2sl7olla]
Followed By: [url=http://afwrpg.informe.com/forum/summer-splash-f69/ss-13-the-girls-of-friction-hawaiian-photo-shoot-t8484.html:2sl7olla]Summer Splash Exclusive: The Girls of Friction Hawaiian Photo Shoot[/url:2sl7olla], [url=http://afwrpg.informe.com/forum/viewtopic.php?f=69&t=8485:2sl7olla]Hawaiian Cover Girl Match: Heather Sunderland Vs. Kairi Kamiya[/url:2sl7olla] and [url=http://afwrpg.informe.com/forum/summer-splash-f69/ss-13-volcanic-ash-smother-match-angel-vs-rachel-tracer-t8486.html:2sl7olla]Volcanic Ash Smother Match: Angel Vs. Rachel Tracer[/url:2sl7olla]
Natasha Loclear
[url=http://afwrpg.informe.com/forum/friction-roster-f10/natasha-loclear-aka-rain-t6883.html:2sl7olla]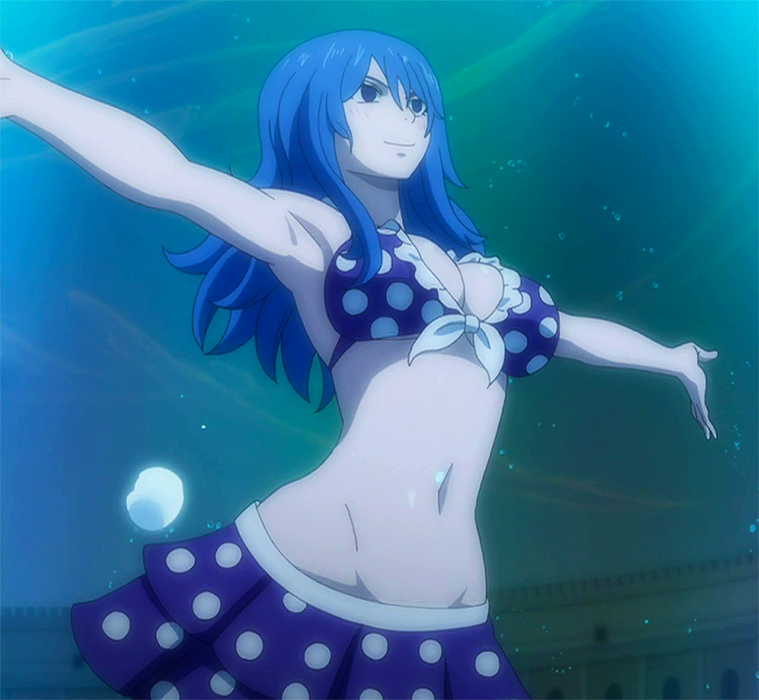 [/url:2sl7olla]
Vs.Lady Lakota
[url=http://afwrpg.informe.com/forum/friction-roster-f10/lady-lakota-t7814.html:2sl7olla]
[/url:2sl7olla]
Match Type:
Buried in the Sand
Winning Conditions:
Whoever buries their opponent's body (not including their head) in the sand for at least a count of 10 will be declared the winner.
Special Conditions:
plastic shovels and pales will be provided for the purposes of burying an opponent only. They may NOT be used as weapons. However, sand use of any kind is legal. Hentai is permitted.
The next match of the day had the wrestlers moving away from the arena and onto the virgin and serene Hawaiian beaches. Here the girls will participate in a last woman standing match with a uniquely Hawaiian twist.
Last edited by 445 on Sat May 25, 2013 7:05 am; edited 4 times in total

Tatyina




Posts

: 27237


Join date

: 2009-04-02


Age

: 100


Location

: VIP Box inside the AFWDome



Spoiler:
This was the pay per view that Natasha had been looking forward to the moment she entered the AFW, for even though Avalanche was considered the more prestigious of the league's events the theme for Summer Splash always involved water as the name suggested, and she preferred spending time in the pool to the snow any day of the week. When they had announced the event was to take place amidst the waves of Hawaii Natasha had been ecstatic, she would be the first one to arrive in Hawaii as she had charted a private jet and made the trip down there the moment her last match before Summer Splash had ended. That was before she had even heard what her match would be, hoping to have one involving water in some way, and thus when it was announced her match would take place almost entirely on the beach she was torn, for while the ocean was mere steps away from where she would be wrestling the match itself was entirely about sand, requiring her to bury her opponent up to her neck in the sand. It wouldn't have been her choice of matches at Summer Splash, having seen the card she was more than a little jealous of those like Azami and Marisa, but at the very least her opponent was a fun one, Janet and her having met in a match before that had turned into quite the hentai spectacle, so she was fairly sure this match wouldn't disappoint.
They had naturally set their match up out on the beach and now the crowd was slowly making their way out onto the sand, finding their seats in the bleachers that had been erected around the large section of beach Natasha and Janet were to be wrestling on. Off to the side there was a private area set aside for the wrestlers to get changed into their swimsuits, Natasha peeking through the curtains watching the mass of fans make their way to their seats eagerly awaiting the signal to go on out there. Natasha had spent the entire day before the match deciding what bikini she wanted to wear and with Heather's help had chosen a blue bikini that highlighted her body's ample breasts and firm, round ass, and she couldn't wait to show it off. As a last touch Heather had found her a lovely pink flower which she now wore in her long, wavy blue hair, Natasha admiring how she looked with it in a mirror until the time came for her to make her entrance.
Several speaks disguised as rocks had been set up around the beach and now they began to play Natasha's [url=http://www.youtube.com/watch?v=dCEd0I-AMrw:241kwy1v]music[/url:241kwy1v], normally this would be accompanied by the lights going dim but being outside that wasn't going to happen, so Natasha waited for the music to pick up in tempo before strolling through the curtains where she received a roar of applause and cheers as she began to greet the fans that had come out to see her, clapping their hands as she ran past until she was standing in the middle of the area designated for her match. She signaled for a stage hand to toss her a mic, tapping it to make sure it worked before she addressed the crowd.
"Welcome everyone to the match, that while it may not be in the main event slot, you all know will be the most exciting match of Summer Splash! Now either me or my lovely opponent is going to end up buried up to our necks in this sand and just between us I am looking forward to treating my opponent to quite the consolation prize when I win, a prize I'm sure you all will love to watch as well!"

daemongirl




Posts

: 4386


Join date

: 2012-03-31


Age

: 30



Spoiler:
Janet was excited to be back in the United States. It had only been a few months, but the time she had spent away from her home country while wrestling for AFW had sometimes seemed like an eternity. Not that she wasnâ€
t happy to have been given such an amazing opportunity—she was just the kind of person who got homesick, was all. She missed walking down the street and hearing people talking in a language she understood. So if she could go somewhere where she could both have that and her wrestling career all at once—not to mention lounge around on beautiful beaches with dozens of gorgeous girls—then Lady Lakota would be all for it!
That was the first reason why Summer Splash was so exciting for her. The second, of course, was the actual reason why she was there: the match. She just loved unusual matches, and the idea of either her or her opponent being buried up to their neck in the sand sounded pretty darn fun to her! And, with the lovely Natasha as her foe for the evening, Janet knew that the match was going to be a good one.
When her Lakota war chant began playing from within the rocks, Janet would bounce out onto the beach through the curtain, waving her hands in the air, her simple black bikini deliciously highlighting all of her curves. Having heard Natashaâ€
s declaration, Janet would grab the mic next and add something of her own: "As much as Iâ€
m sure Iâ€
d love to receive that consolation prize, sweetie, I donâ€
t plan on losing this match to you. Of course, I do have some ideas on how to, heh heh, cheer you up after your absolutely
humiliating
defeat."

Daaharu




Posts

: 10180


Join date

: 2012-09-24


Age

: 26



Natasha's heart was beating a mile a minute as she stood before the crowds with the Hawaiian sun bathing her in its warmth, closing her eyes for a moment as she let the pleasurable sensation of the sun's touch spread throughout her body. The sound of the ocean waves gently washing up onto the shore, the sweet smell of the salt air, everything about this place was simply incredible to the french woman, of course that would come as no surprise to anyone since her nickname was Rain.

The only thing that could make this even more exciting came a moment later as a familiar song began to play over the rock speakers, Natasha spinning around with a wide grin on her face as she looked towards the entrance, excitement in her deep blue eyes as she anxiously waited the few seconds it took for Janet to emerge from behind the curtains. The woman's black bikini was simple but oh so lovely upon her curvy body, Natasha unable to pry her eyes away from the beauty even if she had wanted to.

She took a few steps towards Janet while the woman made her own little declaration, her hips swaying softly back and forth with each step while her hands rested upon the tops of her breasts, a devious look in her eyes as she came to a stop mere inches away from her delicious opponent. "Thats good Lady Lakota, I'm sure we could make use of whatever ideas you can think of for after I bury you up to her sexy neck, or before, I suppose this crowd wouldn't be too upset with us if we did this our way right?" Natasha said into her mic, the crowd instantly responding with a resounding cheer with plenty of whistling. "How about it Lakota, should we give these people a show that puts the hentai title match to shame?"

daemongirl




Posts

: 4386


Join date

: 2012-03-31


Age

: 30



Seeing how Natashaâ€
s eyes were glued to her own curvaceous form, Janet would indulge her opponent, doing a couple of slow twirls to give the blue-haired girl a good glimpse at both her proud, perky breasts and her round, firm posterior. All the while, her own gaze would travel up and down the other wrestlerâ€
s fit, incredible body, admiring Natashaâ€
s silky skin and her choice of bikini—not to mention, of course, all of her
other
assets!
When Natasha suggested that the two of them give the hentai title match a run for its money, Janetâ€
s smile grew to be about a mile wide, and she would take a step closer to her foe, with only the tiniest gap continuing to separate one girl from the other. Ever since the last time they had met, the Lakota girl had been just itching to have another go at Natasha. "You and I are of one mind, sweetie," she said, earning another round of wild applause from the audience. "Letâ€
s do it."
She tossed her microphone away, letting an AFW staff member scramble over to pick it up so that it would not get in the way when the match began. She would then wrap her arms around Natasha, grabbing onto the blue-haired girlâ€
s ass, then leaned forward to blow warm air onto her ear. "I hope you know what youâ€
re getting into, Natasha. Not only will I humiliate you sexually and bury you up to your neck in the sand, but you will never again be able to achieve the level of satisfaction that I am going to bring to you tonight."

Daaharu




Posts

: 10180


Join date

: 2012-09-24


Age

: 26



Natasha clapped her hands as the dark haired woman gave her a little twirl to put her lovely body on display, Natasha quite enjoying the show Janet put on for her as she felt like it was entirely for her viewing pleasure and not for the crowd in the slightest. Janet might not have had the curves that she did, but her breasts were perfect to Natasha who found them not only the best size of Janet's frame but also a flawless shape as well, firm and round just the way she loved them. Of course, she thought to herself as her eyes roamed downward to gaze upon the woman's ass, her breasts weren't the only perfect thing about her.

With Janet stepping even closer Natasha took the chance to breathe in the woman's intoxicating scent, a soft moan escaping her lips as she reveled in the sweet smell of the woman she was about to get very, very intimate with in front of a live audience. Her eyes glanced downward for a quick moment to see just how close their breasts were from meeting, and once she realized a measly inch separated them she happily took one more step forward so that their mounds were pressed firmly together, her lips but a hairs width away from Janets as she stared longingly into her eyes. A sharp gasp of pleasure slipped from Natasha as Janet snaked her arms around the french woman's waist to firmly cup her ass, Natasha giggling from the sensation, grinding her body up against her beautiful opponent's while listening intently to her teasing.

"Those are quite the confident words Janet, I'm looking forward to seeing if you can back them up." As Natasha whispered those words so only Janet would be able to hear her, she too tossed her microphone aside so that her hands could be put to better use. Turning her head to the side she leaned in to force Janet into a deep kiss, letting her tongue slip into the woman's mouth to massage the girl's own wet muscle, her hands reaching down to grip the edge of Janet's bikini bottom and yank it sharply upward into the woman's sex!

daemongirl




Posts

: 4386


Join date

: 2012-03-31


Age

: 30



Janet was certainly proud of her tits and ass, and, even if the former were slightly smaller than Natashaâ€
s, she still felt herself a pretty good match for the slightly more experienced wrestler. Besides, her ass was without equal in AFW, and she hoped to be able to put it to good use in this sexual duel on the sand with the gorgeous blue-haired girl.
The Lakota girl had intentionally kept their breasts from meeting, wanting to keep that delicious cushion of air preserved to entice and excite her opponent. Obviously, Janetâ€
s body was just too enticing and irresistible, as Natasha would take that last step forward, grinding their firm breasts together. Janet purred delightedly as the two came into intimate contact.
"Oh, I can back them up," the Native American girl said. "Shall we begin?" Even as her own bikini bottoms were yanked up into her sex, causing her to squeal, she would bring her hands down hard onto the blue-haired girlâ€
s ass, trying to surprise her with a spanking. At the same time, she would thrust her tongue back against Natashaâ€
s, trying to force it all the way back into its own mouth.
Last edited by 10885 on Mon Jun 10, 2013 5:59 pm; edited 1 time in total

Daaharu




Posts

: 10180


Join date

: 2012-09-24


Age

: 26



"Lets." Was all Natasha said in reply to Janet as the two began the match before the bell could even ring, the bellman hurriedly ringing it once he saw that the two women were far too eager to get at each other to wait for any bell telling them to get started. The woman's squeal was high pitched and quite delicious to the blue haired girl, Natasha licking her lips upon hearing it, and even returning it with a little gasp of her own once she felt the woman's hands spanking her firm ass, causing Natasha to thrust her hips and her sex forward, grinding her womanhood against Lady Lakota's own.

The tingling sensation which ran up her spine was far too good to feel but once, Natasha grinning wickedly, even as she continued to passionately kiss Janet, as she began to hump the woman's pussy in this highly pleasurable fashion. All the while her hands kept the woman's bikini bottom wedged in between her pussy lips and ass, dragging it back and forth to create a rubbing sensation while her eyes stared into Janet's gaze, waiting to see who would break first.

daemongirl




Posts

: 4386


Join date

: 2012-03-31


Age

: 30



"Oh!" Janet would gasp, as her womanhood and that of her feisty blue-haired opponent came into intimate contact. Feeling her bikini bottoms being wedged harder and harder into her nether regions, the Lakota girl would similarly continue to spank her foe, trying to turn Natashaâ€
s bottom red and force her to yield this first "round" of their beach battle to her. At the same time, their tongues would be tangled together, wrestling wetly as each one tried to invade the mouth of the other, with neither gaining very much ground at all.
Tiring of this, and feeling herself increasingly turned on by the grinding her opponent was instigating, the Native American girl would wrap her arms around her opponent and try to throw her down onto the sand, mounting her if she could and pounding her sex down onto Natashaâ€
s own.
Last edited by 10885 on Tue Jun 18, 2013 6:58 am; edited 1 time in total

Daaharu




Posts

: 10180


Join date

: 2012-09-24


Age

: 26



The sensation of her sex grinding against Janet's own was simply too delicious for Natasha to try to stop, the two women were caught in what seemed like a game of sexual chicken and it was one she didn't care if she won or lost, though it seemed she was winning at the moment. Sure her ass was nice and red at this point but she was quite sure the bikini bottom being dragged back and forth across Janet's ass and pussy was much more effective than the spanking. Moaning into their kiss she pressed her body as firmly up against Janet's as she could, without realizing it she played into the woman's hands, Lady Lakota suddenly turning the tables around on Natasha as she forced the french woman down upon the sand before pounding her pussy down upon Natasha's womanhood.

"Ahhhh! Oh god Lakota, eager to fuck me aren't you!" Natasha cried out with a wide grin upon her lips as she did her best to endure the pleasure being forced upon her, the woman thrusting her hips upward to fight back as best she could in this duel of theirs. Her hands would shoot up to grab Janet's breasts, her fingers digging deeply into the soft flesh of the woman's tits while her thumbs pressed down upon the woman's nipples rolling them back and forth.

daemongirl




Posts

: 4386


Join date

: 2012-03-31


Age

: 30



Page 1 of 9 • 1, 2, 3, 4, 5, 6, 7, 8, 9
---
Permissions in this forum:
You
cannot
reply to topics in this forum