Who is online?
In total there are
18
users online :: 0 Registered, 0 Hidden and 18 Guests :: 2 Bots
None
Most users ever online was
418
on Tue Jul 30, 2019 9:51 am
Champions & #1 contenders
Apologies.
Tue Aug 09, 2022 1:04 am by ihateocrecolors
Due to some issues that I think have been popping up because of my involvement in stuff, I believe it's in the interest for me and everyone else that I take a temporary or probably permanent leave from AFW-related stuff. I have been nothing more than a burden to most of you. I won't make this into a giant paragraph. All I want to say is that I apologize to everyone who's ever rooted for me because I can't hack it not anymore.
Comments: 1
Retiring some wrestlers
Sun Jul 10, 2022 11:42 am by Deus001
Hey all
Deus here, I've been thinking it over and I'll be looking at benching some of my roster. Been thinking its a bit over bloated and with newer ideas on the horizon for me I've figured its time to shuffle them off to greener pastures or let their faceclaims be free to use.
So at the moment I will be retiring Chuang Lingxian, Qi Lingxian and Leon La Rouge effective immediate. I might be considering benching other people but atm the above three are getting axed. If you want to adopt any of …
[
Full reading
]
Comments: 1
Previously on AFW Avalanche: [url=http://afwrpg.informe.com/forum/avalanche-f85/av-12-bamboo-forest-i-quit-match-t7461.html:vixxe44j]Bamboo Forest, "I Quit" match[/url:vixxe44j]
Next on AFW Avalanche: [url=http://afwrpg.informe.com/forum/avalanche-f85/av-12-nonvirgin-sacrifice-match-t7463.html:vixxe44j]Nonvirgin Sacrifice match featuring these wrestlers[/url:vixxe44j]
Natalia
Hentai Belt Holder
[url=http://afwrpg.informe.com/forum/friction-roster-f10/natalia-the-dream-t3593.html:vixxe44j]
[/url:vixxe44j]
Natasha Loclear
[url=http://afwrpg.informe.com/forum/friction-roster-f10/natasha-loclear-aka-rain-t6883.html:vixxe44j]
[/url:vixxe44j]
Last edited by 121 on Sat Dec 29, 2012 5:40 pm; edited 3 times in total
_________________
Well.,I think the dust has settled, any other skateboarders around here? - Sparkplug71
NEWS FLASH: the Archergurl who you speaking of is not part of AFW anymore and she's currently working in production for new game titles in Japan. I'm her Canadian friend who she gave her PC due to mines has crashed. She was nice enough to give it to me to help a friend in need. So she got a spared one that she uses for the things I've mention above. BTW, Anegge and Alexandra be sure to check the E-mail adresses carefully. As Archergurl and me aren't the same thing.
My wrestlers

anegge




Posts

: 2926


Join date

: 2008-04-10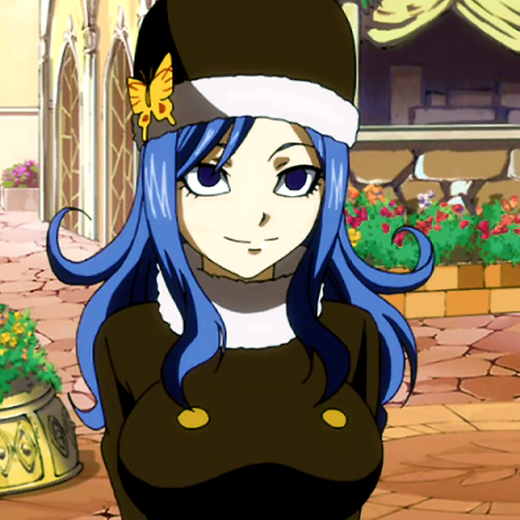 1. You've been in a number of high profile matches so far and are already in Avalacnhe. It seems you're becoming quite a fan favorite. But what are you actually aiming for?
Fan favorite, wow, to be honest it still feels strange hearing that, to think only a few months ago I was a fan myself, sitting at home watching Friction just like those who cheer me on now. I still feel like a fan girl sometimes though, its hard not to when it seems every new match I find myself in I end up meeting someone I used to love watching at home you know? Heather, Natalia, Rei, Marisa, I've crossed a lot of names off my list of wrestlers I'd love to meet, all of them met inside the ring too. I never thought of my matches as being high profile like you described them, I was just out to enjoy myself you know, but when I look back I see that each one led me up to where I am now, preparing for a match at Avalanche!
As for my goal, thats actually something I've been asking myself a lot lately. At first I thought my only motive for coming here was just to enjoy myself, but back during my matches with Rei and then Brittany I came to realize there was more to it than that, I found I was fighting to prove to myself that I truly belonged here wrestling with the best the world has to offer. I come from a rich family so its hard to try at something without your family's money influencing the outcome, but here I can put all my hard work training over the years to the ultimate test. If I were to pick a single goal, well, the gold belt around Cecilia's waist looked awfully nice, I wouldn't mind having a belt of my own someday.
2. You've fought Natalia once before. What do you think of her, and do you think that you have a chance to beat her at Avalanche?
I will never forget my match with Natalia, it was one of my very first ones, taking place in a sauna so filled with steam I could barely see her, and while hentai wasn't part of the rules neither of us seemed to mind when it turned into competitive sex! But yea I mean what can I really say about Natalia that hasn't been both said and proven time and again? Natalia is without a doubt the most sensual woman I've ever met, everything she does has this sexual charge to it and on top of all that her in ring skills are top notch as well, being called the Dream suits her quite well.
Now lets not forget I beat her one on one, sort of, but I would be lying if I said I wasn't a bit nervous about facing her again, shes that good of an opponent. In a one on one match one always has a chance to win, of course it would be the greatest challenge of my career so far but I would give myself a better than fair chance at coming away with the win. I don't know how its fair to Natalia but this is a handicap match of all things, so I think its Natalia with the slim odds of winning this time around, I just hope win or lose I can get another match with her all to myself sometime.
3. If you could fight anyone you wanted here at AFW, who would it be? And what kind of match would you choose?
Oh man you really do ask some hard questions you know that? If you thought that list I mentioned with the names of people I'd like to meet on it was a joke then you'd be wrong, its hard for me to pick a favorite off of the list. But if I had to pick just one, then it would have to be Angela Kaori, Tension's Hentai Champion. For one I have already fought one hentai champion and it'd be nice to have faced them both, secondly I've rarely seen her wrestle women so shes probably the most unlikely person I could end up facing in the future, and third she is just really beautiful! The match would be something exotic and of course hentai, I've never been in one of those vibrating egg matches before so that would be perfect.
Oh and the former Hentai Champion Belinda would be my second choice, had to get that out there.
4. Your nickname is 'Rain'. Can you tell us about that? Do you have some sort of affinity for water? Would you like to see more watery matches here at AFW?
Oh sure, thanks for asking, I didn't really think anyone knew that as I don't use it very much outside of mentioning it here and there during my matches. Ever since I was a little girl I've loved water, dancing in the rain is both one of my favorite movies and a hobby of mine. You know how your mother always tells you not to play in the rain as you'll catch a cold? Well I have never once gotten sick while doing so, I also swim every day and love relaxing in hot springs, I actually just had my home outfitted with a resort quality hot spring and a outdoor swimming pool complete with waterfall, though its too cold to use that one right now.
Its more than that though, growing up I learned from over a dozen teachers in just as many martial arts, each one for about a year before I would grow bored and move on to the next. I wasn't the most patient child I will admit but over time these styles seemed to mix into the one I use now and a close friend of mine said it reminded her of water flowing around someone, I really liked it and so the name Rain came about. And YES I would love to see more water themed matches in the AFW, my personal favorite is the hot tub match which I think I may have introduced to the AFW a few months ago in my debut match. But theres for starters the island match, swimming pool type matches, shower, rising tide, hot spring, and much more, if the AFW ever wants to talk about putting these into rotation just let me know!

daemongirl




Posts

: 4410


Join date

: 2012-03-31


Age

: 32



Similar topics
---
Permissions in this forum:
You
cannot
reply to topics in this forum