Who is online?
In total there are
40
users online :: 0 Registered, 0 Hidden and 40 Guests :: 2 Bots
None
Most users ever online was
418
on Tue Jul 30, 2019 9:51 am
Champions & #1 contenders
Apologies.
Tue Aug 09, 2022 1:04 am by ihateocrecolors
Due to some issues that I think have been popping up because of my involvement in stuff, I believe it's in the interest for me and everyone else that I take a temporary or probably permanent leave from AFW-related stuff. I have been nothing more than a burden to most of you. I won't make this into a giant paragraph. All I want to say is that I apologize to everyone who's ever rooted for me because I can't hack it not anymore.
Comments: 1
Retiring some wrestlers
Sun Jul 10, 2022 11:42 am by Deus001
Hey all
Deus here, I've been thinking it over and I'll be looking at benching some of my roster. Been thinking its a bit over bloated and with newer ideas on the horizon for me I've figured its time to shuffle them off to greener pastures or let their faceclaims be free to use.
So at the moment I will be retiring Chuang Lingxian, Qi Lingxian and Leon La Rouge effective immediate. I might be considering benching other people but atm the above three are getting axed. If you want to adopt any of …
[
Full reading
]
Comments: 1
Page 1 of 11 • 1, 2, 3 ... 9, 10, 11
Previously on AFW Avalanche:???
Finally on AFW Avalanche: Avalanche Credits
Akashi Tanikaze
Height: 5'9"
Weight: 188 lbs
vs
Sarah Gatt
Height: 5' 7"
Weight: 145 lbs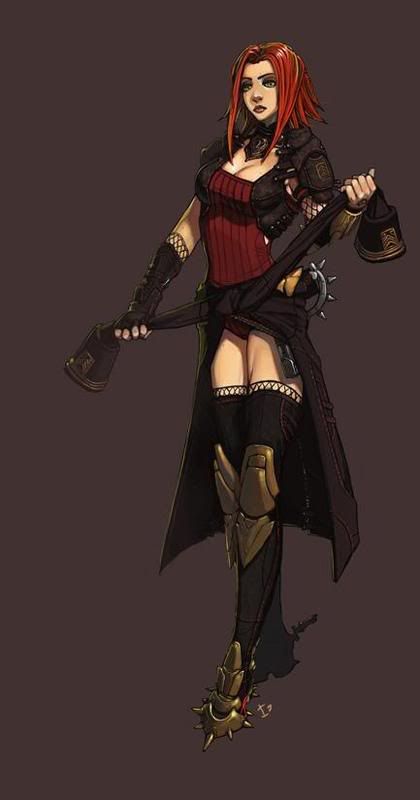 match rules:
No Count Outs. No DQ's.
Last edited by 445 on Wed Jan 18, 2012 2:45 am; edited 2 times in total
_________________
Well.,I think the dust has settled, any other skateboarders around here? - Sparkplug71
NEWS FLASH: the Archergurl who you speaking of is not part of AFW anymore and she's currently working in production for new game titles in Japan. I'm her Canadian friend who she gave her PC due to mines has crashed. She was nice enough to give it to me to help a friend in need. So she got a spared one that she uses for the things I've mention above. BTW, Anegge and Alexandra be sure to check the E-mail adresses carefully. As Archergurl and me aren't the same thing.
My wrestlers

anegge




Posts

: 2926


Join date

: 2008-04-10



The AFW arena was abuzz that evening for it was time for the event they had all been waiting for. The Avalanche PPV event had beem a long time coming, and many matches involving many talented fighters had been lined up for the day. But there was one match in particular everyone had been eager about. Tonight in the ring two of the biggest names in the AFW would clash in the ring for nothing less than the AFW title belt. It hasn't been the first time the fans had seen these two butt heads, but now it was for all the marbles. One of them would walk away the champion, while the other would walk away with nothing.

The music of the first opponant would be heralded with defeaning cheers from the audience as it signalled the championship match getting underway. Wild Side by 'Motley Crue' started up, and almost right behind it came the roar of an engine. "Welcome ladies and gentleman to the main event!" the announcer shouted from his table. "The following is the match to determine the holder of the coveted title belt! Now it's time to bring out tonight's challenger! Introducing the Maiden of Mean, the Knight of Nightmares, the Queen of Brawl; SARAH GATT!!!" From out of the backstage aread came a Harley Davidson motorcycle. And riding that motorcycle was the Sarah Gatt. Clad in her regular outfit of red one-piece and newly aquired leather jacket, Sarah truly looked like she was dressed to kill.

As she did with all her special matches Sarah drove her bike down the ramp, revving the engine loudly every so often just to get the crowd going. The smirk on her face did little to mask the anticipation she was feeling for this match up. The normally cared little for the crowd or how they felt about her, but as they cheered for her arrival she couldn't help but think the feeling was...nice.

Stopping her bike at the foot of the ramp Sarah switched the mighty machine off, and made a show of dismounting it before turning her attention back to the ring. The red head jumped up to the apron and slid under the middle ropes. She strut her stuff around the ring a bit, taking in everything around her, all the fans and their righteaos cheers, before she jumped up on the turnbuckle, raised her hands in the sign of the devil and shouted like a madwoman. If possible, the crowd got louder.

Hopping off of the turnbuckle Sarah grabbed a mike that the ref tossed to her, and smiled as she brought it to her lips. "Shut up," she said to the crowd. It wasn't in a very loud tone, but it was very commanding, and the audience soon quieted down. "It's been awhile since I was once at one of these. Getting fucked out of having the belt left a bad taste for it in my mouth." Remembering how the belt was taken from her just so it could be given to the so-called 'good guy' caused some an ger to flare up in Sarah.

"But that's all changed! Because someone else has the belt now! Someone I've had a bit of history with. Someone I really need to give some payback!" And Then Sarah turned to the ramp, pointing an accusing figer straight at the entrance. "So get your fat ass out here, Akashi! And don't forget to bring my belt!" Sarah would then toss the mike at her feet, a grin spreading across her face as she stared expectantly at the entrance.

Darius




Posts

: 7256


Join date

: 2009-02-08


Age

: 97


Location

: Canada



The lights dimmed and the crowed hushed in anticipation as they awaited for the appearance of the current reigning champ. In the back entrance Area, Akashi stood, looking stoic as she awaited the perfect moment to appear. Shie inhaled a breath. If she was nervous, it could not be seen on her face. She looked calm and at peace. On the inside, she was feeling a little knotted up. The stage was not too big for her, she had already fought a few title matches and special events including the last Pay-Per-View. Her opponent was probably someone she was more familiar in the ring with than anyone else she had faced. Maybe it was because she did not have a reason to be nervous that she felt a knot welling up inside her. She inhaled deeply and then let out a breath as she continued to wait.

The crowd was anxious as the entrance ramp began to fill with smoke from well placed fog machines. a soft purple glow was cast over the entrance to give the arena an almost eerily calm glow. Over the loud speakers, the chantign of a woman's voice could be heard. It was a song that the crowd was unfamiliar with but as she sang and the light twang of the samishen accompanied the voice, the crowd level rose. Akashi had chosen new entrance music. She felt that she had already bloomed and so discarded "Blooming" for [url=http://www.youtube.com/watch?v=FZRSCzW5Gu4:1des6h6l]"Storm"[/url:1des6h6l] also by the Yoshida Brothers.

When the music finally kicked in, Akashi burst through the entrance ramp and stopped as explosions burst from either side of her. She held up her title belt and smiled. She was garmed in her traditional sumo Mawashi and green sports bra. She stood stoic for a moment as the ring announcer called her as well.

"And now, introducing AFW's Friction Champion, Hikyuu, the Heavenly Splitter, the Brawler Buster, Akashi, Tanikaaaaze!"

Akashi then ran full blast down the ramp, swerving from one side to the next as she slapped some hands. She then stood up and raised her hand into the air, making a Vee sign before handing the belt off to the ref. From seemingly out of nowhere, girls, also dressed as sumo, came into the ring and offered Akashi a bucket. She dipped her hand in and began to pour real salt over the ring "purifying" it as she would a sumo Dohyou. She stomped her legs and clapped her hands together before turning and facing Sarah.

She bowed low to Sara and then stepped forward. "Sarah-san. Did you see my promotion earlier?" She asked. "You don't know how much I am looking forward to this, but I know you are as well. It's time to finally put things behind us so that we can move forward with a clean slate. Wouldn't you agree?" Akashi then held out her hand to Sarah and looked her rival deeply in the eyes.

Tatyina




Posts

: 27237


Join date

: 2009-04-02


Age

: 102


Location

: VIP Box inside the AFWDome



Sarah made mental note to punch that announcer for reffering to Akashi as the 'Brawler Buster'. Bad enough that Akashi had actually named her finishing move as such, the same finisher that had done in Sarah in their last match, but now it was starting to becoming the sumo's damn title. Akashi must have gotten a retty good ride out of being the first one to defeat her in a legal match.

Sarah watched with perplextion as Akashi did her sumo ritual, pouring the salt over the mat for some reason that Sarah didn't care to ponder. It was a bit more tame than Sarah's unique entrance, further emphasizing just how different the two women were. It was certainly odd that they would become something resembling friends.

Sarah smirked as Akashi came up to her, trying to size the woman up despite being a few inches shorter. "Yeah, I saw it," Sarah answered casually. "It was very dramatic, really. Made me feel like a bigshot having the champ herself call me out." Smirking, Sarah would grasp Akashi's offered hand firmly, giving a shake before she would lean in to whisper to Akashi. "You're going down, fatass. Once and for all. That belt's mine."

Darius




Posts

: 7256


Join date

: 2009-02-08


Age

: 97


Location

: Canada



Akashi smiled as Sarah gripped her hand. Even though Sarah had insulted her, Akashi suddenly felt like she was being complimented. "Don't ever stop being a bitch, Sarah-chaaan." Akashi whispered back and pranced back to her corner, bouncing up and down as she waited for the bell. She was feeling good. Pumped up to finally get things under way against Sarah. The arena was electrifying and the crowd roared as they awaited the bell.

She shimmied her hips and squatted into her usual starting position. Her heart was pounding in her chest as she eyed Sarah. She knew how she was coming out of the gate, fast and furious, but she needed something more against Sarah.

As the bell sounded, she charged forward, unleashing a mighty kiai shout that echoed through the Arena.

"HYAAAAAAAH!"

She charged at Sarah but instead of trying to throw a slap or plow into her, when she was close enough, she brought her hands up to clap them together in front of Sarah's face. It was called a Nekodamashi in Sumo and Akashi hoped it would distract Sarah enough for Akashi to take the advantage in the match.

Tatyina




Posts

: 27237


Join date

: 2009-04-02


Age

: 102


Location

: VIP Box inside the AFWDome



Sarah smirked at Akashi despite what the sumo called her. She had never been keen on Japanese honourifics, especially the one Akashi just called her. Still, Sarah would respond to Akashi with a sly wink before heading back to her own corner. SHe slipped her leather jacket off her shoulders and hung in on the turnbuckle before she would turn to face her opponant, ready to take the champ on.

As soon as the bell rang Sarah would spring out of the corner much like Akashi had, charging straight at the larger woman with no fear. Sarah would bring her hands up just as Akashi was preparing her clap, and before she would slap them together Sarah would grab both hands and entwine their fingers, forcing her into a test of strength. If it worked, the crowd would be on their feet cheering, for that mighty collision was as good a way as any to get this match started.

Darius




Posts

: 7256


Join date

: 2009-02-08


Age

: 97


Location

: Canada



Akashi was surprised when her hands went forward only to meet Sarah's and be forced into a test of strength. But she grinned and lowered her head and grunted as she pushed forward. There was no doubt in her mind that she was stronger than Sarah

"HRNNNG!"

Akashi pushed forward, leaning her body forward and sliding her left foot back and bending her knees to try and push Sarah back into the corner from whence she came.

Tatyina




Posts

: 27237


Join date

: 2009-04-02


Age

: 102


Location

: VIP Box inside the AFWDome



In a stunning collsion both fighters would meet in the center of the ring, and the crowd was loving the show even as it just got underway. Right off the bat Sarah and Akashi would be competeting in a test of strength, determining who would be the more physically strong in this matchup.

Sarah's fingers would entwine with Akashi's as soon as their hands met, and her muscles would begin to stand out in her powerful arms. The strain of holding Akashi back would show on Sarah's face immediately. The sumo had both the size and weight advantage over her. Sarah was now beginning to think that a test of strength may not have been the best idea.

"Ugh...." Sarah groaned under the strain, and to her shock and that of the crowd's Akashi would begin to push her backwards. Her boots slid against the mat further and further, heading straight for the corner she started from. Akashi would manage to get Sarah back several feet before a great deal of effort on Sarah's part would stop Akashi right in her tracks. Refusing to go down like a bitch, Sarah would roar in defiance, and attmept to start pushing Akashi back now, pushing her towards her own corner.

Darius




Posts

: 7256


Join date

: 2009-02-08


Age

: 97


Location

: Canada



Akashi clenched her teeth as she felt her fingers tighten between Sarah's She was determined to force back the brawler, though she didn't really have a plan of attack afterward. It didn't matter, she was focused on the moment. That was what mattered to Akashi.

Akashi could feel her muscles burning as she pushed and her face beet red from trying to force back Sarah. It was like trying to push a brick wall but suddenly she felt herself moving forward, pushing Sarah back.

"rrrgghh."

Akashi grunted as she forced back Sarah, their contest seemingly tipping towards the sumo's favor. Her focused lips twitched into the faintest smirk and as sweat glistened on er back, Akashi's heart raced and she began to think about what next.

But suddenly Sara roared back and Akashi's eyes widened. Her arms strained and she grunted but Sarah began to push back. Akashi's foot slipped and she was forced to step backwards. Her eyes widened as she was muscled backwards. She lowered her body, she needed to get more leverage. It looked like Akashi was about to drop to one knee as her body bent backwards slightly.

She looked into Sarah's eyes sternly. Even if Sarah had gotten the upper hand, Akashi couldn't let her just push her around. She dropped her legs and rolled her shoulders back, letting Sarah loom over her if she still held on. But then her muscles tensed and she pushed up with a loud grunt and tried to smash her chest into Sarah's and make the brawler lose balance. If she could throw Sarah off her with that, Akashi would try and land back hand chop against Sarah's chest.

Tatyina




Posts

: 27237


Join date

: 2009-04-02


Age

: 102


Location

: VIP Box inside the AFWDome



With more willpower than actual strength Sarah would begin to push her heavier opponant back, sweat coating her reddining face as she poured more and more effort into the hold. This back and forth test of stength was now starting to turn in the favour of the Queen of Brawl as the champ started to succumb to Sarah's brute strength. Every since the contest began fans from both Akashi and Sarah's side had been chanting the names of their fighters, but as Sarah began to overcome her name was now being chanted the loudest.

The sound of the crowd and the fact that she was now overpowering the sumo made a smile begin to form across Sarah's features, looking Akashi right in the eye to let her know this was really happening. It was only a matter of time before Akashi dropped to her knees before her, something the brawler found all to apealing.

But then Akashi brought her large chest into the equation, and she used it slam Sarah in her slightly less impressive rack. "GUH!!" Sarah grunted, releasing Akashi's hands and ending the epic test of strength to send the brawler stumbling back several steps. "UGGHH!!" Sarah cried out from the follow up slap, getting sent back several more steps and leaving the red head clutching her burning chest.

Darius




Posts

: 7256


Join date

: 2009-02-08


Age

: 97


Location

: Canada



Page 1 of 11 • 1, 2, 3 ... 9, 10, 11
---
Permissions in this forum:
You
cannot
reply to topics in this forum