Champions & #1 contenders
Looking for matches
Wed Oct 20, 2021 10:49 am by skip-stop
Ahoy! Skip-stop is in touch and I'm still looking for some matches
Charlotte Ravel'
reporting for duty
Charlotte Ravel':
I see it as intense matches where our characters will be able to show aerobatics of wrestling. All match types except hentai are fine. FvF only, not FvM
Initially I'm looking for one-shot matches and would like her to get some wins. But I'm open to any questions and suggestions. If we can come up with a decent storyline, I don't mind if …
[
Full reading
]
Comments: 0
After a long time I return, looking for a match
Thu Sep 16, 2021 11:20 pm by GrandAkumaShogun
Hello all, I would firstly like to apologize for the long periods that I've been away from here. Been taking time away to focus on my mental health but I think I'm ready to return and looking for a match or two to get back into things. All three of my boys, Takeichi Mori, Takeshi Kawai, and Imai Cosmo are up for matches. If you want I can link their profiles so you don't have to search through the roster page. Anyone interested feel free to hmu through private messages. Hope to hear from …
[
Full reading
]
Comments: 4
Request Filled for Now, IGNORE!
Thu Sep 23, 2021 10:18 am by Frodouken
Comments: 3
Page 1 of 11 • 1, 2, 3 ... 9, 10, 11
Submission only match. The game is not over until winner acknowledges and accepts a loser's submission - Ring is replaced by an inflatable shallow pull covered with whipped creamLOUISE HEAVEN - Age: 19; Height: 5'8"
VSNICO - Official age: 18; Height: 5'4"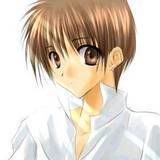 "N-nhhhhhh...." A dazed Nico awoke to the strange feeling of laying on something smooth and slippery.
Last thing he remembered was the warm prison of Louise's smothering pillows as he blacked out and now... where was he?
"Ugh.... w-whipped cream...???", he wondered sheepishly tasting some, as he came to his senses and realized that he was sitting in the corner of a pink inflatable shallow pool, all covered with whipped cream.
And there, right in front of him, stood Louise, towering over him in all her busty glory.
Last edited by 157 on Tue Nov 08, 2011 11:31 pm; edited 4 times in total

wrestleryu




Posts

: 11446


Join date

: 2008-05-07



_ Hi pervert, here the ring for our game tonight, it was not easy to do * I was so hungry *... so now the rules are simple, the fight continues until a submission accepted by the winner. So the pervert, prepare yourself.

and Louise begins to stretch in this special ring, taking great care to show now AT Nico, who is her opponent, take great pleasure in seeing the embarrassment of the boy. with both hands on hips, she moves a little had a saying

_ Then my boy, you are too cowardly to attack a girl?

Thestupidgeek




Posts

: 2743


Join date

: 2011-08-26



Nico's face flares at Louise's mocking comment as they are facing each other in such strange ring. "H-Hey you might be my favorite wrestler but i'm no coward... i'll show you i can win" he will reply, starting to get close.

The whipped cream is a slippery surface though, so he has to approach very carefully.

If he can, the boy will awkwardly try to slip his hands past Louise's guard, willing to lift the much bigger girl for a possible bodyslam... not much probably happening, as she can see him blush and groan in his cutely brave effort.
Last edited by 157 on Fri Sep 30, 2011 1:10 am; edited 3 times in total

wrestleryu




Posts

: 11446


Join date

: 2008-05-07



* my favorite wrestler *.... this little boy was a pervert really weird, he seems both genuinely happy to see Louise, but also is spying on her. too curious. But lost in thought, Louise did not really pay attention to what Nico do. The boy comes over and tries to put Louise in a bodyslam ... normally this attack is already been not easy to do, but against a larger opponent in a ring covered with whipped cream slippery, it's almost impossible. Louise has a childlike giggle as she saw the little Nico who is desperately trying to lift her.

_ No little pervert, you should do rather like that

Louise then tries to take the boy into her hands for make a bodyslam of her own, not to hurt him but to humiliate him a little. If it happens the shock would be spread whipped cream all over.

_ Oh no! you all dirty, naughty little boy

and Louise would remain pending the next move of the boy, hoping to humiliate him even more

Thestupidgeek




Posts

: 2743


Join date

: 2011-08-26



"Eeep... unghfhh!!!". In return to his failed attempt, Nico was easil lifted and slammed down in whipped cream by the bigger girl, which was not painful but quite humiliating.

Seeing that the voluptuous maid was just looking down at him for further taunting, the slender boy decided to make his move: "Ngh... i'll show you i'm not a weird peeping tom, i'm a wrestler of Tension after all, and i can win!"
With that he started to get up into a kneeling position in front of Louise's legs, his hands grabbing the back of Louise's thighs with the intention to trip and tackle her down.

But in spite of all his speech and his admirable determination, the silly boy had understimated the tricky effect of the whipped cream: his small hands would not have a good grip, sliding along her slippery thighs, matter of factly giving Louise a pleasant sensation while he kept trying to have her fall into the shallow pit.
But if failed, he would be in a rather vulnerable position by her powerful legs, now stained with sweet cream.
Last edited by 157 on Fri Sep 30, 2011 10:27 am; edited 5 times in total

wrestleryu




Posts

: 11446


Join date

: 2008-05-07



Louise had hit the jackpot with little Nico. He was so full of energy, but also so ignorant of the struggle, it was fun, and also so much exciting. When she sees the reaction of Nico, Louise could not help but think of a cute little mouse who tries to defend against a small kitties. And like any predator Louise wants to bite her little dinner, especially now covered with whipped cream, he looks really appetizing. If Nico looks Louise just before the attack there will be a good chance that he will be afraid to what coming next.

_ Oh, but I know you're a wrestler, just as you are a naugthy boy, and I'm going to punish you, that's all.

So when the boy arrives, he tries to put her down, but this does not happen, instead he just gives a nice massage to Louise on her long, powerful legs. While Louise tries to put the head of Nico between her legs , but this time she does not even attempt to imprison him, she just tries to dropping him by sending her legs several times violently against the head of Nico. If she can make him fall, Louise sigh very strong and will go sit in the ring.

_ Well, little pervert, I am sitting, as you wanted, so now what happens.?

while Louise is laughing at Nico, she'll take a little whipped cream on her finger and begins to lick it under the sight of the boy

_ Hum ... delicious, so tasty... like you I hope

Thestupidgeek




Posts

: 2743


Join date

: 2011-08-26



Nico blushed at her sexy taunting, gasping cutely as Louise had a taste of whipped cream and toyed with the poor boy's mind.

The repeated crushing of her legs to the side of his head had disoriented him some, but instead of taking a moment to recover, Nico was urged by her sassy provocations to go forward into trying and tackle the sitting girl.

Though, such imprudent attack was most likely the exact reaction that Louise wanted to let her little prey fall into a trap.
"It happens that...here i come!!!", he would speak out, naively announcing his next attack.
Last edited by 157 on Fri Sep 30, 2011 11:28 am; edited 4 times in total

wrestleryu




Posts

: 11446


Join date

: 2008-05-07



Louise smile when the boy starts to get over her, with her long legs Louise will try to make him fall, by losing his balance. If she gets there, she jumps on him and begins to eat his neck, or any place near the head where she can find the whipped cream. between bites, she finds time to tell Nico.

_ So little pervert,...* slurp *... you're not hungry? In any case ... * slurps *... you have to do more than that if you want to win.

every time she licks the skin of Nico, before biting him gently. Louise always want to inflict both pleasure and pain to her opponents

Thestupidgeek




Posts

: 2743


Join date

: 2011-08-26



"G-Gasp... i...i know...", Nico will blush deeply and shiver while Louise has her playful dominating way of licking the whipped cream from his neck.

Embarassed by the sensuous yet humbling position he will try to struggle his way out but the whipped cream makes his escape virtually impossible, only adding to the pleasure of Louise as she can enjoy the small boy squirming underneath her.
Last edited by 157 on Fri Sep 30, 2011 11:46 am; edited 1 time in total

wrestleryu




Posts

: 11446


Join date

: 2008-05-07



Louise can feel Nico tries to escape beneath her, then she will take a voice outraged (but only to laugh), and begins to pull him by the hair of his head to bring Nico before her.

_ You trying to run away, little pervert. but it was you who came to disturb me in my room .... Be a man and assume your responsibility, and now facing my anger.

Without any care, Louise put Nico in a kiss very impetous. always holding him by the hair to prevent any escape . Where it becomes problematic for Nico is that if she can, Louise try to be fully raised, always kissing Nico. But as Louise is much larger than Nico, the boy no longer touches the ground, while she grabbed him by the hair. This kiss become a new version of hanging execution

Thestupidgeek




Posts

: 2743


Join date

: 2011-08-26



Page 1 of 11 • 1, 2, 3 ... 9, 10, 11
---
Permissions in this forum:
You
cannot
reply to topics in this forum