Who is online?
In total there are
42
users online :: 0 Registered, 0 Hidden and 42 Guests :: 2 Bots
None
Most users ever online was
418
on Tue Jul 30, 2019 9:51 am
Champions & #1 contenders
Friction ( toys ) match wanted
Fri Mar 17, 2023 11:45 pm by Coolgirl1999
Yep! That's right I want my first match to be a toys match! I'm wondering if there's any woman brave enough to take me on!!!
Comments: 0
Tension Rival Wanted!!
Thu Mar 16, 2023 2:57 pm by Leon564
Greetings to all you lovely folks! Hoping you're well, and happy (and possibly horny lol) I'm here to announce that my main character here, James is available for rivalries!
https://www.afwrpg.com/t21875-james-elforn-byjorn-vyjarl-aka-wolf-of-love#568113
James certainly does like to give out love, in both lewd and sincere forms but... sometimes love is very tense. But, tension can be great for growth! I'm ultimately looking to grow James' reputation and one way to do that is to get a rival(s)
…
[
Full reading
]
Comments: 0
Potential massive hiatus
Thu Mar 16, 2023 4:49 am by Jstruggs716
So just when I was starting to get back to rping on the sites, I have to go on another and perhaps long hiatus some issues with computer and I probably gotta get it repaired or a new one, which I don't have enough for right now. So apologies to everyone I'm rping right now...
Comments: 0
Page 1 of 4 • 1, 2, 3, 4
THREE DAYS AFTER THE MEET N GREET
Sally Gershwin, the Wranglin' Heifer!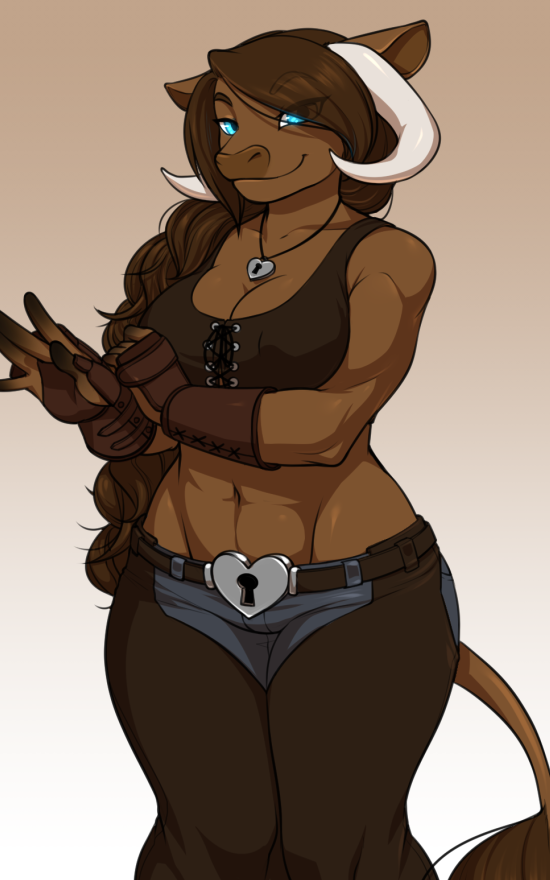 Hathiya, the Earthshaker!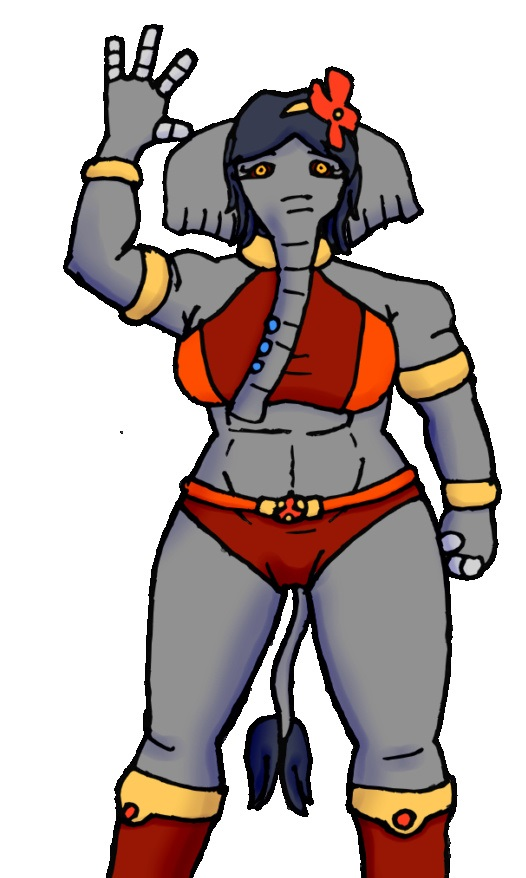 Match type:
Smother
Victory Conditions:
Wrestlers must KO their opponent by smothering ONLY - Hentai not allowed
A lot can happen in three days. Or nothing. It varies person to person, and time is a fickle thing. But in the time that had passed, Cirkot had not seen Eros, or gotten any mentions or memos from her. He had to manage her office fully for the past few days now, but frankly, compared to a lot of the jobs Eros put him through, this one was nothing. Nonetheless, Cirkot was getting a bit concerned. The Warden, Eros, had said that she was going to meet the Overseer to explain what happened during the Meet n Greet, which had ended with Croo-El crashing the whole thing. What a disaster! It had been going so well, too! After the initial emotions of the whole thing, Cirkot found himself feeling a bit angry afterwards, wondering if Eros had done some poor communication error on her part that resulted in some of the drama that day, or what. Nonetheless, he didn't want to think too badly on her. Eros, for all her quirks, had her reasons, and she was trying her best from a high position. It had to be a stressful job, singlehandedly raising SRW up, and Cirkot found himself wondering if he himself could at all pull such feats off. Sure, Eros had put him in a lot of ...interesting jobs since his employment, many of which you will not be seeing cuz they're locked behind files with some mighty nasty looking seals on them. Files that will never see the light of day.  But Eros, despite everything, was not a monster. Cirkot knew his limits and what not, and he wasn't sure such a big manager position was something he could do. Perhaps he'd find out some day, but right now, as Warden Acolyte, he didn't want to think about that.
Because right now, he was the commentator. He had been doing it for the past few days, as he had done before. Standing in for Eros on the commentator tower, getting the full sky high view of the arena, a digital pad that gave him camera views around the whole place, including backstage. Then he checked a different digital pad, and saw the list of fights that had been arranged for the night. All the undercards were done and over with. Now it was time for the main event!
Standing up again, and pulling the mic to his hand, Cirkot looked down at the backstage cameras, especially the camera that had a particular minotaur visible. Putting the mic to his mouth, he nodded as he prepped his larger-than-life voice, and pulled out his inner showman.
"LADIEEEEEEES AAAAND GENTLEMEEEEEEEEEEEEEEEEEEN, now that our undercards are over, its time for what you've been WAAAAAITTTIIIIING FOOOOOOOOOOR!" Cirkot announced at the top of his voice, changing his voice a bit to sound manlier and deeper to really make an impact. And it impacted all right, because the crowd exploded in cheers.
He then turned towards one end of the arena. "Coming to the ring, weighing two hundred and fifty seven pounds, from the hot and kickin' province of South Westovia; please give it up for the Wrangling Heifer, the Brawling Bruisin' Babe, the mistress of the rodeo, the Hoopin' Hollerin' Belle, SALLLLLLLLLY GERSHWIIIIIIIIIIIIIIIIIIIIIIIN!!!" and with that resounding declaration, the crowds audio levels rose in excitement.
"Howdy everybody," boomed a voice that was as out of place in the more modern capital, a Westorian accent, thick and bright traveling through the stadium. So bright and cheerful, it had as much power as it did with the wrestler that was now entering on stage, now standing there proudly. After such a good first match in Sovereign, many were suspecting her to take this match as well, although much the same could be said of her opponent, one that she had only seen ever once, that being Hathiya's own first match against the rather vicious and nasty crocodile woman. She herself had fought plenty in rural land of the realm and they were typically always challenging fighters.

Stepping towards the ring she was in high spirits, hand raised up in the air and high fiving several different members of the crowd that she walked past, "Now just watch me," she says to one before rushing over and sliding into the ring. Hopping and hollering, it was amazing how much energy she had for such a larger woman.

SimplyMoon




Posts

: 1682


Join date

: 2017-04-25


Age

: 25



As Sally made herself ready to rock n holler, Cirkot turned his head towards the other end of the arena. He hadn't even started speaking, and the crowd cheers were already increasing in pitch. The crowd knew what they were here for. Cirkot took a sigh of relief. Seems the events of three days back hadn't discouraged anyone! At least, not enough to cause any disturbance in the number of paying viewers. Thank the gods. He wasn't sure what Eros would've done to him if there had been a drop in the number of viewers.

Uncomfortable thoughts aside, he raised the mic to his mouth again, and put on his showman voice again,

"And the opponent....with a weight to rival the largest mountains, and the power of an earthquake to boot, with the might of a Titan, and yet the camadere of a hero, please give it up for, THE EAAAARTHSHAAAAAKKKEEEEEEEEEER! HAAAAAAAAAATHIYYAAAAAAAAAAAAAAAAA!"

The cheering crowd turned towards the opposite entrance. There was a quiet, small delay of at least 5 seconds after the name was announced. Then the moment everyone had been waiting for. The hype immediately rocketed when the entire arena shook, as Cirkot quickly had to sit down on his seat. The entrance once again filled with that familiar figure in the doorway, as she has to squeeze herself through. The 9 foot tall elephantine being emerging, wearing her flower covered robes, as she walked towards the ring, each step shaking the whole arena, and everyone syncing their cheers with each thundering step. Halfway to the ring, her trunk emerged and flipped her hood off, revealing the gentle face that had smitten people in the debut.

Hathiya raised a single arm from her robe, pointing at the crowd, giving them finger guns. The opening in her robes teasing a glimpse of her voluptuous but strong body. She walked up to the ring, and stepped over the ropes easily.

Comfortably inside the squared ring, she proceeded to do her one armed trick where she pulled her robe off in a dramatic fashion swipe, and it wrapped around her arm, which she then gently pulled off and tossed outside the ring.

She looked at Sally, and bowed her head. "It's good to meet you, Sally." She said in her calm yet strange, foreign accent. After straightening up, she scanned her opponent.

Sally was... definitely smaller than Croo-El. A lot, actually. 6 foot 4 inches, compared to the whopping 7 foot 6 inches building Croo-El had been. A thoughtful look came on Hathiya's face.

Hmm, I can't go the same way I did with Croo-El on her. This is gonna need a change of tactics.

Cirkots voice echoed once again on the speakers,

"All right, ladies and gentlemen, you know what you came here for! This main event is going to be something special! A submission match, but with a twist! For the first time ever, welcome to the Smother Match! Both fighters can use whatever moves they want, but the only way to win is to KO the opponent by suffocating them via their well endowed assets!"

While there was a lot of cheering, there was some mixed reactions. Namely, Sally's fans booing, saying that with such bizarre victory conditions, Sally's likelihood of actual victory was even less with her current opponent! Some others agreed, but overall, it seems the crowd was pretty hyped for how this was going to play out.

Cirkot had been staying in touch with Hathiya behind the scenes, and had told her that this Smother Match was both a first time, and a publicity stunt after the events of 3 days ago. Hathiya remembered the words very clearly...

"We need people to forget that happened. Or at least, make it as irrelevant as possible. Something like this should give you some space to blow steam, and we can calm the public down, if there's any concerns. I'm partially responsible for how things turned out, and I'm taking responsibility on my part."

Hathiya had tried to comfort him, placing an arm on his shoulder (her hand sorta enveloping his head), as she had said, "Cirkot, none of it was your fault. Neither of us was aware of how things were about to turn out."

She remembered the defeated smile Cirkot had given her. But what made her heart sting in memory was him saying "You're right. And it doesn't matter. I just need to fix this, that's all. Someway."

Hathiya closed her eyes, took a breathe, and looked at Sally again. As much as she was confident in her abilities, she wasn't....fully sure about this. Namely, that she had a rather unfair size advantage, plus, bigger assets. Could Sally actually keep up? Cirkot had told her Sally was a wrestling star from her region, and one who had made waves in her matches via her rough but powerful moves and grappling style. Damn fine track record, determined, and a real favorite of the crowds.

I bet she's never had to grapple someone of my size before....
Last edited by ARStudios2000 on Sun Oct 16, 2022 8:49 am; edited 2 times in total
Rolling her head on her shoulders and stretching, she wasn't entirely sure what sort of match this would shape up to be. She had already been told that this would be a Smother match and no doubt not every fan would like it, but she was prepared to give them everything she could give them a match that they wouldn't forget, especially with an opponent as big as Hathiya. How big she was as she came down the ramp and revealed herself was no surprise. She had read plenty that elephantine people were rather big to begin with, and strong too, with a memory that could go one for some time.

Once Hathiya got into the ring, the full height difference became realized immediately. Sally's opponent was roughly two and a half feet taller than she was, towering over her like a child as she stepped forward towards her. No doubt both of them and Sally was going to attempt to prove that says and weight didn't matter when you were strong and talented like she was. She was going to ride this match like some of the critters back home.

"Well howdy there Ms. Hathiya, I'm sure you already know my name, but you can call me Sally. I hope you're as good as your match was, watched it with the folks," she spoke putt her arms just under her sizable chest, pushing them up a bit unconsciously, "Rather impressed I do say."

SimplyMoon




Posts

: 1682


Join date

: 2017-04-25


Age

: 25



Hathiya, on hearing Sally say she watched her debut match and was impressed, perked her head up in surprise. She remembered her debut had now been at least 4 to 5 days ago at least. Whew! Time flies. One of her arms raised up, cupping her cheeks, as with the other arms, she did an "Aw, shucks" motion.

"Why, thank you! I regret I haven't seen any of your matches, but I am looking forward to this! I hope you're as good as you're pretty, because you're about the prettiest bovine girl I've seen in forever." With that, Hathiya gave Sally a warm smile, folding her arms behind her and bending forwards like a schoolgirl excited to meet someone. "You must make your folks proud! And they're gonna be super proud of you today, irregardless of what happens."
"Well thank ya miss. Can't say the same, not that you ain't pretty but I ain't ever seen one of your kind before. First for everything now," she'd smile before lending her hand out to be shaken. There was no real reason a fight couldn't be cordial, especially among those that seemed at the least friendly for now towards one another.

Once they shook or at the least acknowledged that they weren't, Sally would back up, waiting for the referee to start the match. It was rather exciting she could say, to face an opponent as big as Hathiya was. It didn't make much difference however for her as she knew that she was going to win with whatever strength that she could muster against her, not going down without a good damn fight.

SimplyMoon




Posts

: 1682


Join date

: 2017-04-25


Age

: 25



Hathiya gently walked forward (to not shake the ring too much), and had to bend down somewhat be able to reach Sally's outstretched arm. She carefully pulled her hand out, and with her thumb and finger, lightly picked Sally's hand and shook it. It was more like a slight jiggle, but it did the job.

After that, she stepped back 4 steps, and nodded her head.

And that was when the bell rang and the crowd immediately went nuts with cheers!

Hathiya proclaimed, "Good luck!" as she took her familiar stance; one foot sliding back by a small amount, one arm lowered, and another arm raised, and her hunching Forward, as she released a trumpet noise.
Sally shook it firmly, making sure that whatever the grip strength was at the time that it would be even between the two of them, "Well then pardoner, it looks like it be high time for us to get to our corner. Don't go easy on me either, I don't bruise easy anyway and I ain't lookin' for a slumber party 'ere."

She'd back away to her corner, rolling her head one more time to stretch out her neck before assuming a partially squatting stance. Traditional wrestling, collegiate even, something that she had learned from her father and used to great effect on her brothers and anyone that came her way. Tonight, would be no different as she began to circle around, relatively quick on her feet for her size, but nothing that wouldn't be easily outpaced by some of the smaller wrestlers.

"Let's play girl," she says before pushing forward to grapple with her.

SimplyMoon




Posts

: 1682


Join date

: 2017-04-25


Age

: 25



As Sally approached her, Hathiya maintained her stance, waiting for the cowgirl to approach.

As Sally pushed forward with the offense for a grapple, Hathiya bent her knees, lowering her towards the floor....and made her move!

With one step forward, she snapped her arms out with the same quick speed the crowds has been wowed by at her debut and made a grab for Sally.
Sally knew that Hathiya wasn't going to be some pushover and so when they clashed, both were ready to meet dead center of the ring roughly, hands coming together around each other as both began to struggle amongst one another. It was a powerplay for dominance now, the two grappling in the old-fashioned way that Sally was rather familiar with, or at least attempted to try and recreate from back home. The elephant would get an example of just how strong she was, being able to hold her own strength wise against a foe that was far bigger than her.

Of course, the two of them of them wouldn't just simply be like this forever and Sally was going to end it quickly, "Say you beat me... we go out for a night on the town... drinks on me," she says as she tries to hook her leg enough around Hathiya's and go for a Judo style throw down to the mat below.

SimplyMoon




Posts

: 1682


Join date

: 2017-04-25


Age

: 25



Page 1 of 4 • 1, 2, 3, 4
---
Permissions in this forum:
You
cannot
reply to topics in this forum