Champions & #1 contenders
After a long time I return, looking for a match
Thu Sep 16, 2021 11:20 pm by GrandAkumaShogun
Hello all, I would firstly like to apologize for the long periods that I've been away from here. Been taking time away to focus on my mental health but I think I'm ready to return and looking for a match or two to get back into things. All three of my boys, Takeichi Mori, Takeshi Kawai, and Imai Cosmo are up for matches. If you want I can link their profiles so you don't have to search through the roster page. Anyone interested feel free to hmu through private messages. Hope to hear from …
[
Full reading
]
Comments: 0
New to site - loking for a fight on Tension
Wed Sep 15, 2021 1:42 am by RedBasher
Hi guys,
This is my first time on the site and I'm looking a deput for my starting character. Here is her Bio and a rundown of what kind of matches she is available for
Eva Cravina:
Eva Cravina Bio:
Eva is a talented but inexperienced rookie face preparing for a debut in the AFW, preferably a standard one. She is aways looking out for a challenge and is willing to take any opponent in the roster, as well as a bit naive and …
[
Full reading
]
Comments: 0
Aye I'm back. I suck. Wanna wrestle?
Thu Sep 09, 2021 6:54 am by yummybunny
Aye I'm back again, the loser that pops in and out for like 5 years straight.
I know I know, no need for cheers.
Uh, but no seriously I'm feeling pretty good lately and would love to throw my hat back in the ring. If anyone wants to wrestle my losers let me know, I have a few now. Just made a new one in fact.
Queen Bitch:
Other than her I have like...A few others? I forgot who's made on here and who isn't. I WILL say, they ain't that good and …
[
Full reading
]
Comments: 3
+11
skip-stop
Underdog21
KEYBLADEkid01
Old_Man_Tai
Diesel_Electric_Razor
Mart-Kos
Iceman
LilyStar
kerflubble
Valicon
Yori
15 posters
Page 1 of 2 • 1, 2
When I was younger, summer was the best time of the year. No school, just plenty of time to run around and make poor life choices. These days though, with my particular work situation, the heat and hours that come from the summer make it the most laborious and miserable times of the year for me personally. The big thing, however, is I get paid to show up and do my job through a wage and benefits. That is a substantial cushion that makes all that time spent seem worthwhile and manageable.
As someone who has been around the block and been part of many different roleplay communities, I can tell you that they aren't the simplest of things to oversee. I have been a member and I have been part of the moderation staff elsewhere, and it takes a lot of effort and time behind the scenes to make sure things that need doing get done. It can seem at times to be thankless work with very little in the way of personal benefit. It's for that reason I felt, in this, the growing heat of summer I wanted to show my appreciation for those who work in front and behind the scenes with what amounts to being a second job more akin to indentured servitude.
For all those bios you read and approve, thank you
For all those rules to make/enforce, thank you.
For all those events you schedule, set up, and manage, thank you.
For all those questions you answer, thank you.
And most of all, for suffering through constant pestering from people like me over issues big and small, thank you.
I have been on a bit of an art binge recently, so really wanted to show my appreciation specifically to our primary mods here on the forum. Acuyra, Killcarrion, and Old_Man_Tai so I got you all a little something. Please enjoy.
While I don't have any super cute art for you, I just wanted to add:
Kelsea, thanks for sticking with the community and keeping the forums up.
Lady X and Edmund, thanks for keeping the animals in the discord (mostly) in line.
I'd like to ask for everybody else to just chime in and let the staff know how you feel about their service. Have a good day!

Yori




Posts

: 4458


Join date

: 2017-11-19



All the moderators here are awesome and super helpful. With as large a community as this is, I can imagine keeping us in line is no easy feat. Do to every one of you I sat thank you for making this a place we can all feel safe and welcome
_________________
Valicon's Roster

Valicon




Posts

: 341


Join date

: 2021-06-20


Age

: 30


Location

: Petersburg, VA (USA)




kerflubble




Posts

: 7225


Join date

: 2011-04-25



Words can't even begin to describe how thankful I am to our beloved moderators, To Kelsea, and all the other staff for what they do. You have managed to keep a community together through thick and thin; building up a lovely role playing community that I personally have fallen in love with. I never thought I would end up staying this long but through the people I've met and the staff working around the clock to make AFW one of a kind, I cant ever think of leaving.
Thank you, so, so much. You work hard each and every day to make the forum enjoyed by everyone. Big hugs for all of you, your hard work isn't going unnoticed. Much love!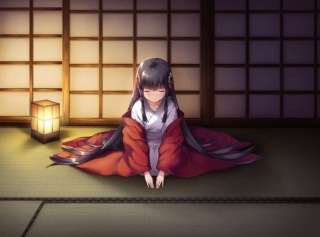 LilyStar




Posts

: 851


Join date

: 2018-02-27


Age

: 25


Location

: Your heart



Mods are heroes. I cannot start to describe how much they have helped me. Im not great with words but I cannot say but the best about every single mod and staff in this site. Thank you.

Iceman




Posts

: 1802


Join date

: 2019-11-13



Huge love for all of the mods, you guys help make it possible for us to hang out on here. Can't even begin to imagine how lost I'd be or how I would've botched up so many other things without your help.

Mart-Kos




Posts

: 364


Join date

: 2020-03-31


Age

: 28


Location

: White Plains, NY



Unironically props to the mod team here, if it weren't for them this site would be anarchy, Also I appreciate just how nice you guys are compared to other moderation teams I've encountered in other RP communities!
so to the mods of AFW I salute to thee, for keeping this forum safe and well-run, I salute.

Diesel_Electric_Razor




Posts

: 191


Join date

: 2020-01-01


Age

: 20


Location

: LEGO CITY



Ryo is so adorable...*squee*

Seriously um...you took all of us off guard with this Yori, and I just gotta say this feels really good to know we've made a difference and have been helping you guys and actually doing some good.

The current mod team came together during a dark time for the site when we had no mods for a long while and things kinda went to pot for a bit, and we had a lot to learn very fast, so we are very glad to hear that people are enjoying themselves and our efforts seem to have succeeded.



Old_Man_Tai




Posts

: 8948


Join date

: 2008-04-29


Age

: 31



I'm not really sure what to say. I've only been here for less then a month. And as someone who's gotten himself banned from a few RP groups recently, I try to think to put myself in the shoes of a mod trying to make tough decisions and keep everything in line. I always have a saying: "Never talk shit about another person's job." Props are definitely due to the moderators. It's one job that definitely deserves respect.

KEYBLADEkid01




Posts

: 55


Join date

: 2021-06-21


Age

: 29


Location

: Hartford, Connecticut



The mods here are the best: they are all great RPers, and they are very careful, diligent and understanding in their roles. Truly, we are lucky to have them.

Underdog21




Posts

: 5903


Join date

: 2008-04-26


Age

: 35



Page 1 of 2 • 1, 2
---
Permissions in this forum:
You
cannot
reply to topics in this forum