Who is online?
In total there are
75
users online :: 1 Registered, 1 Hidden and 73 Guests :: 2 Bots
SigmaMorgan
Most users ever online was
418
on Tue Jul 30, 2019 9:51 am
Champions & #1 contenders
Looking for a tag team match up.
Mon Dec 04, 2023 7:38 pm by Moriarty
Comments: 0
Tension Match for Melanie~
Tue Nov 28, 2023 12:56 pm by Leon564
Comments: 9
Howdy strangers.
Wed Nov 29, 2023 1:25 am by Yori
Just a small hello from an old face. I will be coming around for a bit soon and figured I would pop in. To anymore I have an unfinished thread with, if you have a desire to continue it with me just let me know and shoot me a link. While I am open to fielding ideas for new threads, I will be very selective with taking anything while I gauge my activity capability and trim/update my roster.
Toodles.
Comments: 4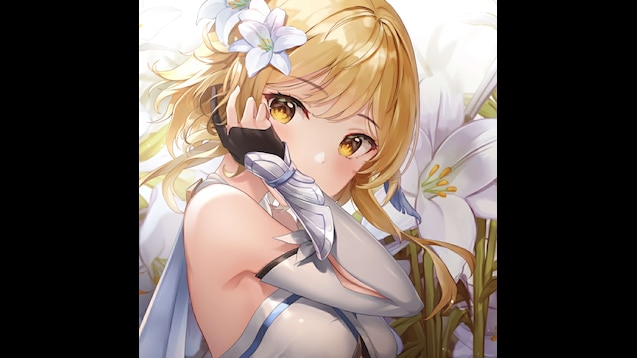 Name:
Luma Eichstaedt
Sex:
Female
Age:
19
Height:
5'5"
Weight:
122 lbs
Nationality
: German
Alignment:
Face
Attire
Overview:
Entrance Attire:
Luma is quite proud of the costume she made. With an entrance, she'll appear to be wearing a flowing dress but by unbuckling a few clasps on her outfit, she can shed down to her leotard, keeping her boots, sleeves, and scarf on as they are just too cute to take off.
Wrestling Attire:
Fancy Alternate:
Swimsuit:
Hentai:
Wrestler Information
Strength: ★★☆☆☆
Endurance: ★★★★★
Speed: ★★★☆☆
Defense: ★★☆☆☆
Technique: ★★☆☆☆
Luma is rather inexperienced in terms of fighting and lacks the refinement in all her attacks and maneuvers to put her ahead in matches. She is capable of throwing all her strength behind strikes but those hits tend to end up clumsy, glancing off of a harder part of the body and thus doing less damage. Her submission knowledge is general but left with several mistakes that leave her open to allowing escapes. Throws at this stage are reliant on using momentum against opponents but struggles to find anything but an awkward grip sometimes. In spite of all that, she is a fighter and willing to hang in there until she physically can't no more. Trial and error will eventually help her iron out exactly what she needs to do.
Signatures
Stumble Upon:
Greatness:
Personality:
Luma is a fairly reserved person preferring an introvertive lifestyle where she runs off of her own energy. She is friendly but people are rather draining to her and after prolonged interaction, will seek her own solitude for awhile. She is certainly one to roll with the punches and definitely the type to try anything once. She is also quite susceptible to influence by others and will go along with things for awhile but will eventually distance herself if she realizes it is rather uncomfortable. She's fairly calm and collected never quite getting fully bothered by things unless someone is being antagonist then she'll find a bit of anger and harbor resentment towards the thing or person that caused this.
Background:
It is a funny thing but Luma never really wanted to get into wrestling at first. In her hometown of Bremen, Germany, her high school offered after school lessons on various athletic sports and all a student had to was board the bus of the activity they wanted. Well, Luma wanted to join gymnastics, preferring the kind of attractiveness of performing elaborate and athletic routines. However, when she went to board her bus, she got onto the wrong bus filled with people that she was, at the time, "didn't look like the gymnastics type". She ended up quite surprised when she got off the bus and entered a gymnasium filled with wrestling mats.
If the awkwardness of the situation didn't dictate it would be embarrassing to turn around and leave, she would have certainly done so. She felt like it would have been too much to try and correct the situation and quietly endured finding the activity actually quite surprising. Everyone around her was really friendly, too, and if Luma ever hinted at considering to switch her new friends would immediately beg her to stay. She stayed and stuck through it all the way to the end though. Of course now she had no gymnastics experience but all this wrestling experience. Her friends encouraged her, though, and said she could make wrestling what she wanted out of gymnastics if she really wanted. The slate was that open to give her own interpretation. So she looked ahead.
The wrestling leagues of Germany looked quite fierce and intimidating as the culture leaned more into harder action. She was shying away from that but in her search, she was lead to believe that Japan and the leagues there had promise. She even found a few wrestlers that she started following and would one day like to face them. So with the doors open, AFW seemed to be her calling. She'd try it out and maybe if it sticks, she'll add her own spin on it!

3ho




Posts

: 92


Join date

: 2019-08-22



---
Permissions in this forum:
You
cannot
reply to topics in this forum