Who is online?
In total there are
39
users online :: 1 Registered, 0 Hidden and 38 Guests :: 3 Bots
skip-stop
Most users ever online was
418
on Tue Jul 30, 2019 9:51 am
Champions & #1 contenders
Looking for matches
Fri Nov 25, 2022 8:50 pm by Void Effect
Comments: 0
Looking for fun Fights
Wed Nov 23, 2022 1:55 pm by Leon564
Hi hiiiii
Hope you are well my fellows! Happy holidays to those that celebrate. Though some of you may indeed be busy, some of you might be bored and alone. Well I'm here as well bored and alone
So same boat. But not always the same tastes.
Anywhoooooo I've got my two characters available for some battles. James is decently flexible on whom he fights. But Melanie is strictly for the men. She can't get enough of'em
Take a gander at them and hit me up either with a …
[
Full reading
]
Comments: 0
Free Face Claim
Thu Nov 17, 2022 6:11 pm by Void Effect
Three of my character is getting Axed, just ya guys want em, just let me know in DM
https://www.afwrpg.com/t20236-ellie-haise-kaneki#543253
https://www.afwrpg.com/t20341-satella-the-witch-of-envy
https://www.afwrpg.com/t20571-eveline-lector-the-cruel-rabbit
Spoiler:
Spoiler:
Spoiler:
[
Full reading
]
Comments: 0
(Many thanks for Cirno for helping me write this)

Spring is an exciting season in Japan, with sakura (cherry blossoms), fresh green and plenty of beautiful things to see, as well as delicious seasonal treats. As the days get longer and warmer, many people find themselves going outside more, from the green parklands to the beach and even the harbours. There weren't many waves that would cause the massive yacht to rock back and forth. Not even the action that was taking place on the boat.

Karina Northman herself rarely went to the beach, but with how nice it was, it would only be more bothersome for her to stay inside rather than to go to the nearby beach and get herself comfortable.  She didn't go with Cecilia, who had a busy week ahead of her, and it was more just her relaxing. But rather than looking for a fight, to her surprise, it was a fight that came to her instead. She was unsure at first since she didn't know the woman. But she was somewhat jealous of those bigger curves that Saskia sported, and she just needed to put her in her place for even thinking she could overpower the Beast. That was the plan as she stepped on that yacht, which was a new thing for her, but she could get used to it after she crushed her new opponent. People who could actually physically overpower Karina could only be counted with a single hand. This time she had to add another digit to it, ending up not only being overwhelmed but crushed in her favourite holds. 

Time has passed, and the Beast might as well be considered stuck to Saskia's body. Both laid on the bed inside one of the yachts, only a mattress laid beneath them. The boat's heating was stuck due to keeping warm for the winter, but that needn't bother those two. Some back in Seaside would find that a tiny bit annoying. It was hard to grind and crush when one was hugging so tightly, even as her own body was moulding forcefully. Karina's own breasts were barely felt under Saskia, long since replaced by the feeling of her lovely counterparts forced to disperse and mushroom over her chest and collarbone. And the once sturdy legs had since quaked underneath real power. It was quite the experience that would both physically and mentally tame her for a while as she was dropped onto the yacht's survive and being squashed like she was nothing, her breasts being outsized and smothered out by Saskia's bigger pair. All Karina could do was whimper and shift, though there was no real power coming from the Beast to fend her opponent off.

Karina was slowly turning into a sweaty mess; her body glistened and overheated from the constant body-to-body contact; her abs could only weakly tense up. But Karina had since no solid core to clutch onto anymore as Saskia was crushing her down onto the towel. Her legs spread, toes curled as the feeling of being crushed by a better opponent served as a sort of guilty pleasure. Her head tilting back to release a soft, pained groan as Saskia repositioned herself, only making Karina feel like she was utterly squashed into a sweaty sponge and having no actual power into the mix. It was terrible for Karina, but she knew she could not do anything about it. She was oblivious to what Saskia wanted as she exposed her neck. But there was little on Karina's mind now, thanks to how Saskia completely enveloped her body with her own, feeling like the inferior beta between the two as the woman outsized her. The Beast not even trying to resist Saskia anymore as she was put in her place savagely. There was no way Karina could fight back like this, especially after almost having her spine broken and being nothing more than a toy for Saskia.

"Just relax. Let me make this something you'll forever remember." She winked before her head raised, a focused expression crossing her features. The seductive, suave, smooth talker disappeared for a moment. In its place, the attentive technician and hard-bodied demigoddess returned. With it, the pressure on Karina's stomach grew; a trapping force now became an invading maw, abs scraping away like teeth and burned with sensuality and affection. Slowly, Saskia dug in further, her higher muscled weight crushing into Karina's yet not entirely flattened. Karina's belly, if anything, would seem to be holding her own; Saskia's abs were hard enough to break, yet Karina's were just strong enough to let them mould into roughly, feeling them quiver under her weight. Her bountiful bust began to spread over her lover's, both mirroring the other's mushrooming state as her crotch weighed down onto Karina's. It was harsh and stressful yet welcomingly arousing, the way she moved so little, shoulders and sides shifting merely inches yet each one scraping an inferno's worth of pleasure from the Beast's body. Karina was not used to being utterly squashed without even being able to do something back. It seemed that Saskia was determined to show off her prowess in multiple ways by taming Karina. When she accepted the fight on a yacht, she expected herself to do the crushing, but this was completely different. She was being dominated body to body; those bigger breasts easily manipulated herself now that they had full control over Karina.

The latter had no leverage of her own to use. She hated to admit it, but Saskia outdid her in every front, slowly turning Karina into a mewling kitten while she was feeling overheated, ready to about pass out. "It's not wrong, dearest Karina." Came the hot whispers into her ear, her abs holding back only the slightest and offering a tiny little blessing of room to breathe. "No need to feel shame. Besides, it feels good, ja?" Karina didn't respond to the woman's bold words, but she knew that she was telling the truth in various parts. She was definitely going to remember being crushed like this, not to mention she was getting pretty damn wet thanks to all the closeness and several tender, sensual motions that kept Karina distracted. Even if she had the strength to force Saskia off her, there isn't much left to deal with the woman. Not after all this.

Her face nuzzled into her cheek and the side of her neck, a quiet imploring. There would be significant pain, but Saskia would help her; once she began flexing, the Swiss-German only needed to nudge and scrub all the right parts, and Karina's own muscle tension would be held through natural arousal. Mouthing a quiet, dignified sound somewhere between a moan and a purr, her hot breaths against her lover's neck as her enormous breasts swelled over, kissing the collarbone while her abs ignited the fire supplying the heat. Saskia had every advantage, and she wanted to make them count. The European's motions weren't meant to crush her off the bat at first. That wasn't how it worked. She panted into her ear, mouthing encouragement and comfort, promises of the love to come. More demanding, faster, secure, she needed it to be the biggest release Karina ever felt to wreck her mind further who; even as Karina was far from defying her, Saskia would push on through to the finish line. Rows of abdominal muscle were advancing on the wall of flesh, kissing and scrubbing on every angle while strong arms displayed their brazen, unbowed strength. But it was not where it ended. Hungry breasts went for sensitive underboobs, and Saskia's voice panted excitedly. Her shoulders shook left and right, realign the sweaty and perking over Karina's, almost a dare to a one-way outcome. Slowly, the friction began to climb and the heat between them with it.

Karina tried to deny her own climax and keep on resisting somehow, but there was no stopping a flood of sexual bliss once it was set in motion. She tried to arch up a few times. Still, it was no use. The way Saskia dominated her was almost making Karina feel like that big body was absorbing her. It's just too much for Karina to take, who soon began to tense up, her broken abs were tensing but not by much, and it didn't take long before those juices came gushing out, mixed with Karina's sharp cry of pure bliss. Even if she didn't use words, she was vocal enough with her moans that Saskia would no doubt be proud of her achievement, let alone the wetness that came from Karina's sex! A thunderous climax was just what Karina's body could not take, she twitched a few times as the heat and closeness were too much, and she passed out a few seconds after that climax.

Like a steamroller working over fruit, the ripe nectar of Karina's lust soon squirted and dripped, its smell mingling with that of sweat and moist fabric. Saskia felt her plaything's heat spike and her body go soft as jello. She smiled and exhaled, softening from metal tough to stone-hard, still keeping Karina trapped under raw size and weight. Quietly, she lowered her face to Karina's, brushing against her cheek, nose, and mouth. Where she once flexed, she now relaxed, laying upon her and letting her oxygen-starved tummy lightly expand and fall. Her cheek rested against Viviana's, pinning her head to the ground as she nuzzled her.

"Mmmm...You're much nicer now you're soft and doughy... but I require a bit of payment for my services~" Saskia would bring a phone out, scrolling through its contacts before finding the one contact number she's looking for. 

"Guete morge! Haj! Hope you've been enjoying the sun out there, Cecilia~." Saskia beamed. "I was doing much of the same, too good of a day to be cooped inside, wouldn't you agree? Anyways, on my way, I came across someone extraordinary." The camera would be raised over her head to get the unconscious Karina in the shot. "Don't you worry, your wife and I were having some fun between the two of us. I didn't think she'd like being overpowered and tamed, but with the way she came, it seemed that she enjoyed it very much!" Her attention turned to the snoozing woman giving a smooch on the cheek before licking it. "Don't you agree? Of course, you do~!" Saskia would set the phone down on the floor, using the stand to keep them in the shot, which was useful considering what was about to happen next.

Grabbing her defeated 'opponent', Karina was once again pressed to Saskia's body, this time in a crushing bearhug. The bigger woman spaced out her arms to ensure every inch of her was docked against herself. If Karina weren't familiar with Saskia, Karina would now memorize each part of her felt like in her dreams as Saskia rubbed her up and down herself. The sound of skin suctioning to skin with sweat squiring between was audible as much as feeling her aroused, tensed muscles pressing against her from behind the thin layer of softness.

She scrubbed and rubbed, panting happily as she shifted her breasts left and right, humping her belly back and forth. "Hahhh~...so...I w-want...to issue....a...huhhh...c-challenge....you...and m-me...body...t-t-to...body...just....just like...th-this!" Eventually, Saskia stopped, panting heavily as she held the unconscious Karina. "Hah...hah...I really...hope...you accept...Cecilia~."

A kiss on the lips of Karina would be the last image to end the recording on. With pictures of Saskia posing on Karina's defeated body to compliment the video sent to the Swede. Leaving the Beast to rest on the bed, the Swiss-German went out of the sweltering room, sneaking out of the yacht, hopefully without being seen. The only thing stopping her was the misplaced towel. Saskia wasn't sure where she placed her towel, but it should be somewhere...

BritBrat




Posts

: 2223


Join date

: 2017-07-11


Age

: 92


Location

: Planet Earth



The morning was brisk and clear as a slight draft blew in through her bedroom window. The white curtains lightly bellowing from the light breeze stirred the sleeping Black Rose, her eye lids fluttering open as her amber gaze fixates on her nightstand, the clock reading a measly 7:35 AM her alarm wouldn't go off for another ten minutes but why waste a natural wake up? She sits up allowing the grey toned blanket to practically slip off her shoulder as she arose to rub her eyes to better read her room. A bottle of water was at the far end of her nightstand, a quick sip was definitely what she needed as she grabbed it, practically flicking off the top with relative ease and indulging in a rather cool drink of water. Her nightclothes now out in the open, she slept in an oversized black shirt and navy blue shorts that hid beneath it. Perhaps sleeping in dark clothing wasn't a good choice now that the breeze had died down she could feel the warmth of the day sneaking in. She peeks into the stands drawer, finding her AC's remote close by. Clicking it on, she rises from the bed, the blast of cool air sensing a welcomed shiver down her spine. She went to her dresser draw that was stationed on the right side of her bed, befor shutting her window closed, for now, she'd grab her undergarments for a shower, her plans for the day still unmade as Aiko opted to get cleaned first, then breakfast...maybe she ought to grab another oversized shirt too. A drawer specifically for that purpose was at the very bottom of the six rowed drawer. She pulls it out, rummaging through her array before tugging out a cyan colored one from the small number she kept.

The faucet squeals as she turns the hot water knob, warm water instantly douses her body as she steps into the downpour. The warmth begins to loosen her muscles. In hindsight she was supposed to be having a good time, she decided to take a week or two off from her part time job and as well as AFW, it wasn't a desperate need but the weather was just perfect for a beach get away. Her mind thinks back to the day she purchased this beach home two years ago, her love of the ocean that sparked a career and other fond memories filled the blank canvas. She runs her fingers through her hair, slicking the wet black mess back. She leans forward, pumping body wash first to run over her frame. Bubbles and suds popping everywhere she could see as she lathered herself up in the lime mango scent. Apperantly hand made by the lovely elderly couple just up the street from her. The warm water pounds her body to was the white cloak away, her hands know at her shampoo and conditioner, mixing the brew of soaps together before running it through her hair. Her nails dig into her scalp to assure herself of a thorough clean, she couldn't think of what it was that was bugging her. Perhaps it was having no one to spend this time with. She hugged her elbows as she bent her head, the warm downpour beginning to wash the white cloud from her hair. He would be here, with her but that was a memory she'd rather not indulge herself with, not today or any other for that matter. Aiko was determined to have a good time and she'd be darned if she didn't make it happen.

Aiko shut off the water as soon as she felt the suds were gone from, running her fingers through the shirt black mop, she'd step out grabbing her towel. It suddenly hit her, after spending a couple days here, why not go out on the beach? It had been sometime since she had been in the water. Back then she practically spent days in the water, hanging by the harbor awaiting her boat to venture out to collect data. In that same recollection, she remembered a wrestling league that showed there. It made her heart flutter as she recalled the women there, so strong, so free. It made her swoon thinking of them, she would dare say they were an inspiration to her, giving her and edge, with the help of the AFW broadcasts, that lead her to be where she was today. There was one she fondly remembered most, a white haired girl, she'd seen them a few times and always giving quite the show. Aiko couldn't help but wonder what they were up to by now? She pushed the though back as she dried off, wrapping the towel around her frame as she took the hair dryer to the soaked mop. She runs her hair brush through her mane, the heat from the dryer slowly making its way to a dry head. With a plan in motion, Aiko decides to put her undergarments away, tossing in the oversized shirt instead. She rather liked it, it was okie she bought about a year or so ago. The front had a cute Kappa on it, the city's mascot with its claws in a heart shaped.

She wasn't sure why she threw on the shirt it wasn't like she had many neighbors but the thought of being spied on concerned her a bit. She returned to her room, neatly folding her panties before placing it in its specified drawer and laying the bra in it's designated drawer. She looks to her closet, the place of her most well kept clothes stay. She opens the twin doors revealing a wide margin of dress, bathing suits and a lovely white sun hat sitting on the top shelf. Her pools look through the arrangement of clothing and she spots it, a lovely night-shaded purple cover-up and beside it a black and violet two piece she had been saving. It looked amazing, she couldn't but wonder where she even got it from in the first place but it didn't matter. Unhooking the clothing from the rack, she tosses the shirt onto the bed, she unfasten her swimsuit next and slips on the bottoms first. The fit was snug, she filled it perfectly, a smile creeps on her face, it would be interesting to show off in this but she doubt there'd be anyone on the beach today, not close by her anyhow. Her top came next, her bust fitting snuggly into the cups, her hands dare to roam her body, fingertips indulging in the material as they dragged along her rump and up to her busts. It was to good, perhaps the texture of the textile was what drew her to it or maybe the color. She wouldn't dawdle on the thought though, she grabs her Cover-up and heads downstairs, Aiko would only need a few things for the day and she'd be set.

Walking down the flight, her beach bag sat by the back door to the patio which lead to the beach. Of course she'd usually settle close by the house but today she wanted to venture further out. She'd reach the fridge first, the staircase lead from the kitchen to the upper floor, a perfect place to station a kitchen in case of a late night craving. Opening the cool door, she'd grab a couple bottles of water for herself. All the way in the back sat a couple of margarita bottles. She had made the bevarge earlier that week in a class, of course the instructor didn't watch her as she slipped a strong mixture into the brew to give it a kick. They tasted rather good. Maybe one would fill her nightless loneliness as she watched the sun sink at the horizon tonight. Setting the drinks on the counter, she'd then put her focus on the bowl of fruit she kept stocked only when she was here. The bowl contained a large assortment: Apples, Bananas, Oranges, Mangoes, Limes, and Kiwis were its contents. Aiko would snag a Banana, Two apples, and the biggest Lime in the bowl. She went to the backdoor grabbing the over designed beach bag with its wide range of color. She didn't know exactly what it was supposed to represent but she didn't exactly try to either. Stuffing her needs into the bag, she'd look through the cabinet the Black Rose kept by the door and pulled a beach towel out from the cabinet, closing it shut afterwards and stuffing it into her bag. Last but not certainly least, she'd grab her keys, best not to leave the place unlocked. A room full of strangers would not be something pleasant to come back to.


Aiko heads out the door, slipping the metal clinger into her bag as she swiftly puts on her cover-up, locking the door behind her. Walking down the driftwood steps toward the scorching sands, the scientist begins her trek towards the water front. It's be cool there until she found a spot worthy of her statisfaction. It was a far walk to the cool water but she wished she brought her sandals to help with the walk, she supposed it wouldn't matter anyhow, it's be harder to walk on the damp sand otherwise. The feeling of cool salt water reached her feet, an exasperated sigh leaves her lips from the feeling. She looks to her left then her right. Perhaps she'd go to the left, she always went right any other day, Aiko couldn't recall what would be down the left side of the beach, why not explore she supposed.

Turning to go west, Aiko begins her trek with high spirits, she expected to find a rather comfy spot, perhaps one she would frequent given the opportunity. At first, she wasn't sure how far to go, perhaps as far as she felt but then again she didn't want to go to far. Aiko begin to get lost in thought, her pools focused only on the sand, as she wonders when would be a good place to park and enjoy the day. The soft pitter patter of waves and damp sand fill her senses, the sound of gulls calling overhead. Aiko looked up, the suddenly blinding rays of light gleam in her gaze, did she forget her hat? Darn it, she did it was to Kate to go back for it now. She supposed a shady spot wouldn't be bad with this new development. With her gaze now focused, she turned to check behind her, when did she get so far from home? She could barely make out the shape of her home from here, it wasn't until she turned back did she notice a yacht. When did this get here? Was she actually just noticing this? Questions began to fill her head, was she really becoming this absent min...ded? Her thought stops dead in its tracks noticing the woman by the appearing pier by said yacht. They had white hair and a rather form fitting bikini? Surely her eyes were playing tricks on her, the sun must've really smeared her vision. She'd rub her sight clean, blinking profusely to find them still there. Her heart began to beat, perhaps this was fate playing a hand in her favor. They were well timed and quite attractive, she could feel herself getting starterd, Aiko had found a target.  "My, oh my. What have we here?" She makes herself known, turning to face them. Her grin ever present on her face. "I didn't think anyone would be out here but surprise, surprise, I find you, something sweet and delectable so close to home. You look awfully suspicious there though, almost like you're trying to get away~." The Black Rose was already striking it up with the unnamed woman, she just couldn't help herself, there was never restraint.
_________________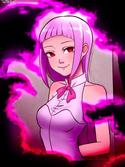 LilyStar




Posts

: 894


Join date

: 2018-02-27


Age

: 26


Location

: Your heart



Dance like nobody is watching you. A quote that rang true for most people who don't hide their true selves and feels free to express who they are. Since she had broken away from the restrictions from her family, Saskia has always promised herself to live life to the fullest. Accepting spontaneity can bring some pleasant surprises, just like this morning. She hadn't expected to bump into Karina, but seeing her in the harbor of all places had the Swiss-German take the plunge. Seeing those matches of her of the steamy variety, even the way Cecilia claimed her, reminded the ashen-haired European about her time with Ms. Wales. The flash of memory passed through her brain made Saskia shiver in delight about that impressive frame of hers. She had been the first to fully claim the Swiss-German; the first time meeting the elegant lady was perhaps the best time of her life. Sure, it came out that she lost that debut match, but she always remembers her first. Wales was the first to turn her limbs into jelly, making her so weak in the knees, the first to belly-grind her into orgasm. And also the first to tame her. Now, the art of 'taming' someone, even at the time, was something that not everyone does, and it's seen by some as antiquated. Out of all the things SWL was known for, this was more of a rite than a technique that the women would use, notably bigger women. Sometimes it's to initiate them into harems/factions or formally declare ownership or, in the case of Saskia, a relationship. Basically, one full-body presses the other, arousing them to maximum flex, then squishing them with a full flex press of their own until the other's muscle tension breaks, rendering them soft, sensually rubbing them. Pressing her face near the other's face and when one is licking, means admitting "you belong to me."

Saskia remembered that time fondly. It was the classic pinning position with the almost romanticized image of a pin. One bigger woman on top, her thighs closed around the smaller's, her great bust forcing a lesser one to disperse and meld back to its own chest, strong arms stretching straining ones above a youthful face mouth agape from the iron core settling into a granite one. Completely nude, covered only by the kiss of body to body, The seductive, suave smooth-talker had Eugen down and trapped beneath her, feeling her sink into the thick judo mats and almost touch the hard floor beneath them. The smooth rhythm of her stomach appeasing her own, rising and falling, begging to be freed and her supple breasts slowly mushrooming, nipples kissing her own in futility as they dispersed... and her sweet breaths faces close. The hard-bodied demigoddess's belly button seemed to nuzzle into Saskia's, her own belly rising and falling. The Swiss-German remembering others were watching at the time; other girls, greater and lesser, watching the infamous couple share a moment.  Wales would warn her that she could always back out, that it doesn't have to be like this, even if Saskia was ready. This was true; the rite of taming was no longer universal in SWL. However, some believed the body spoke in ways the mouth and mind did not. And many wanted Saskia to do the speaking to them before Wales. The Swiss-German wondered if that is what Akino felt when she did something similar. She did give the cycloptic maid a choice, but she seemed to have the same idea as Saskia did. If anyone was going to "tame" Akino, it might as well be Saskia. Just like Wales did to the ashen-haired beauty.

The same grace would not be offered to the Beast, however. As much as she'd enjoy her body, Saskia knew there were limits that one should not cross. Even girls of SWL knew when not to go after someone claimed, lest they bring upon their wrath onto them. Karina was Cecilia's. And to the Swiss-German, she had to do things properly. Saskia hoped that Cecilia would accept the call. Laying the ball in her court while getting to enjoy the body of someone she'd dream of meeting when coming into AFW. Regardless of what may happen afterward, Saskia went out of the sweltering room content. The grace with which Saskia walked down the hallway of the yacht, lightly swaying to the beat of one catchy j-pop tune that Tatsuta would recommend Saskia. It was a simple motion, but the careful, lightly rhythmic sway and how Saskia would shift the balance from one leg to the next gave it a constantly undulating motion. It's as if she was preparing for a series of complicated dance moves, the sort associated with both pop group backing personnel and lascivious nightclubs alike. It showed off every inch of her in subtle but astounding detail, the way Saskia's belly muscles lightly shimmered, gently tensing at key junctures to hint at their toned strength. Or even how her smooth and voluptuous bust would lightly strain against the fabric of her top, making her appear even bustier than she already seemed. Even her arms, lightly waving against the beat, belied a potent strength that flashed for brief moments from her subtly defined biceps up down to her lightly fanning hands.

Yet, the true masterpieces were her legs. They were long and almost silky, but you'd notice the threat contained within if you'd look closely. Streaks of trained, muscled tension flashed on each one as she shifted from leg to leg, piercing through the false appearance of welcoming softness with sharp definition. Her feet carefully twisted and turned in their sockets; the trained motions not just of a dancer but a deadly, balanced fighter ever mindful of their own balanced. And as she neared the stairs, she'd do a little spin. She'd go so far as to balance on one leg, the long ashen tails danced in the air in a flash of whirling motion, spinning on her heel and showing off a moment of a single well-built and enviously healthy leg. It's as if she was imagining lots of camera flashes shining in her mind.

Unsurprisingly, the piece of fabric that Saskia came with didn't last long when she first entered the boat. A simple black thong was all that covered the forbidden fruit as she'd pass through the velvet rope that barred entry in the first place. Few women had legs that could move like that; most would probably be tapping out if they had to not only split so sharply but bend almost serpentine as well. The noticeable undulations of her smooth tummy and the strong abdominals revealed themselves to the outside world for a brief moment as she gradually pulled her torso upwards from her backward-bent position. It was almost unreal how she looked bent in such a painful manner, yet her shoulders went from near parallel to the floor to upright and prope with no help from her handsr.

Such was the show that the unknown woman before her would get to see as Saskia would turn round, seeing her standing there. How long had she been here? And was it the actual owner of the boat? So many questions filled Saskia's brain but would then end up quelled as soon as she heard that sultry tone, the grin, and the sentences that flowed through those luscious lips. Sakia's tensed body would begin to relax, her startled expression formed into something calmer. This wasn't someone that seemed to be angry or confrontational. But rather impressed. The same sort of look Saskia had when she was young and saw those two women grinding on top of each other. "Sounds like you enjoyed the show back there. I must say, wasn't expecting a fine audience like yourself." Saskia quipped. "My oh my, aren't you quite sharp? Hmmm…Maaaayyyybe I am, and seeing that you're not the owner of this fine boat, I still have the chance~." Many questions were left unanswered, though Saskia would have fun filling in the blanks. Saskia stepped forward, her eyes looking around for the towel that she left in the boat's hull. "Though firstly, could you be so gracious as to help me find my towel? I think it would be improper for me to walk away while still looking…wet~."

BritBrat




Posts

: 2223


Join date

: 2017-07-11


Age

: 92


Location

: Planet Earth



Walking up to the yacht, she was only feeding her curiosity, she didn't own this part of the beach. It didn't come with the house but she was under the impression the dock was built to come to and from the harbor. Perhaps their was another home nearby? Aiko hadn't had the time to fully explore her property nor the area surrounding it. Perhaps she was crossing the line by being bossy but she had to at least check. That's when she saw them. A woman, so sleek and honestly stunning dance along the bow of the boat. She watched as they continued towards the velvet ropes. Was she going to pass underneath or perhaps climb over? No, this woman actually serpentined her body to flow through the ropes, almost as if she was playing limbo. Expressing their features as she passed, Aiko found herself mesmerized in their trance, it didn't seem like they had noticed her and this was when she made herself known.

Saskia looked to be on top of the world, dancing without a care unsuspecting that she had prying eyes locked onto her. Aiko was honestly jealous of their fluidity. How could one person be so limber and so well built. It made her heart skip a beat, biting her lip as she soaked it all in. The hip sway, the light glisten of what appeared like sweat shine from their skin. She had to admit the more she stares the more she couldn't help but think of nothing else but the ashen haired woman. Aiko suspected that they had to have done something to work up quiet a scene. Inspecting the yacht, she knew well enough there wasnt possibly any room for a pool. Turning her attention back to their hair, it looked dried as her own. No, she must have been up to something but then again, dancing could do that to someone too. Aiko loved playing detective, although she wasn't the best when it came to playing detective with actual people, she was very good when it came to marine animals and their ecosystems. Saskia seemed to fight the ocean, but, what was this air of familiarity about them? She felt she knew them or at the very least, seen them before. Nevertheless, her day was going to turn out something for the better. She enjoyed company and if this was the sort she was expecting then maybe she could have quite the appealing night ahead of her too.

Her pools narrow slightly, what she first thought was a bikini turned out to be nothing more then a thong and top. A bit bold if you asked her but she couldn't deny that she liked that sort of boldness in a woman, although it wasn't a public beach, no one but her would see this. Aiko set her bag down as the woman spoke. [color=#000000]"I suppose you've caught me red-handed. I most certainly did enjoy it, you wouldn't happen to have another performance in you for an encore would you?" She asks but she had to giggle with their quip about getting away, it made her heart flutter when she labeled her a 'fine audience'. She was a sucker for the smooth talkers, once that had a sense of humor and the sort that knew how to toss in a flirtatious jab too. Aiko liked her already. [color=#000000]"Well, I don't think we can have that now, can we? It's not a bad look on you though~. Sure, I'll help you look. Do you know the last place you had it?" She asks, making her way down the sunbathed wood of the dock, stepping closer towards Saskia. She figured she could've offered them one of her own but she felt the urge to play along.

Her gaze shifted to the boat, eyeing the bobbing machine as the waves rolled against its haul. She stopped mere feet from he ashen haired woman, lifting up on her toes to peer over that velvet guard onto the deck. She didn't want to step on without permission but something told her this didn't belong to her. The curiosity burning inside her wanted to pry more, wanted to get to the bottom of this. She smirked as she went for it, placing her foot on the side of the yacht to attempt to climb on board. "If I were to take a gander, my intuition says it would have to be here. You did just come out, I'm sure you don't mind me investigating just a bit do you?" Another thought suddenly slammed her the instant she pulled herself up: what if it was stolen? She could be flirting with a theif but then again..that had an allure all of its own.

Although not as fravdeful as the limbered woman, she would climbup, slipping through the ropes as if she were entering the ring. As her feet touched to hot plastic exterior, she began to look around the deck, taking small steps as if she had just invaded some monster cave. Her movements short and sweet as if not to make even the slightest of sounds. She felt odd, Aiko wondered lost on thought for a moment or two. "Oh, I didn't even ask you what color it was. It's be rather ridiculous to look for something without that sort of information." She states, leaning back over the rope to gather that sliver of intel before continuing her search, unaware of the events that had transpired on this yacht only minutes ago.
_________________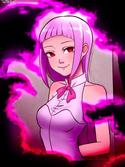 LilyStar




Posts

: 894


Join date

: 2018-02-27


Age

: 26


Location

: Your heart



The ashen-haired European knew that although the chances of getting caught are low, considering the docks seemed not to be used as much around this time; it is never zero. It's not as if Saskia owned the yacht itself; it was all a spur of the moment kind of deal. Saskia isn't the type to be shy when it comes to other people watching, but there were still boundaries that must not be crossed. Rubbing up on a fine specimen like Karina was best enjoyed in the ring like AFW or even the SWL. Seeing as she was nowhere near either, the Swiss-German found the next best thing. Well, she merely suggested the idea of having it all done on the boat, Karina herself would be placed the blame when it comes to breaking through the door to get inside the large bed for their tussle. Still, that would be unfair to do so; their lips were stuck together before even thinking about damaging someone's property. Karina's body was so delectable that it was understandable to be swept in the moment of it all. What was perhaps even better was her size. Impressive power for her weight range, a well-built body, it's no surprise Karina could afford to have a very blunt style that makes up for lack of finesse with aggression and versatility. An apt description for someone who is called 'the beast'. Saskia wasn't the type to be jealous when it comes to another woman's body, considering the many times she had someone bigger press and squish her for fun, Saskia sometimes getting payback. While others would have hidden insecurities when it comes to her build, Saskia was perfectly content. Compared to the others, she seemed more slender and lithe in most of the promotional photos. However, pictures only tell half of the story, significantly so when edited to hide her lethal, sharp musculature in a focused form. As Saskia could attest, nothing could compare to seeing the real deal. Brushing against any part of her reveals that the sleek, smooth form is more than show, with a build quite densely packed and melds a reasonable degree of power and agility.

A form that Saskia admittedly thought wouldn't be caught as she snuck out of the yacht. The initial shock of being spotted quickly went away in a second soon as the woman stood on the deck of the sea vessel. It would have been one thing to be caught. Imagine if she was still naked in that bedroom. A massively awkward situation that, thankfully, Saskia could get escape without any trouble. If this were the boat owner, Saskia would have to sweet-talk her way out of this. Her body wasn't the only thing that won her matches, despite using it to do the bulk of the work. Saskia didn't expect to hear that this unknown woman admit that she liked 'the show'. Either this was said to disarm the situation, or perhaps this was genuine feelings. Still too early to tell. Regardless, this was good so far. "Maybe if you find it for me, then that could be a reward~." A bit of carrot dangling to sweeten the deal. Considering the flirtatious nature, it would be effective on the blueish-raven-haired woman even if she was all in on helping; nothing like a good motivator to guarantee results.

"Hmmm...It should be somewhere around the deck, but who knows? I sometimes get lost in the performance that I forget my surroundings." This is slightly true if only to hide the true intentions from the female helper. It would be disastrous if she finds out what has happened in the bedroom. Hopefully, Karina hasn't stirred up awake yet. The thought of that went away soon as Saskia was asked another critical question. "Oh, red and grey. It's easier to spot, don't you worry." The Swiss-German took the chance to stretch her neck and spine; doing so reveals a bit of that lithe musculature. "I hope this doesn't offend, but from the sound of it, it doesn't seem like you're the owner of this fine vessel. I don't think they would be the type to be so gracious. Or this good-looking~."

BritBrat




Posts

: 2223


Join date

: 2017-07-11


Age

: 92


Location

: Planet Earth



Boarding the vessel, she couldn't help but snicker at their effort to win them over, offering a reward for her found towel. Almost like a quest she turned as her feet touched the deck, leaning over the ropes railing. "With motivation like that, I suppose I have no choice but to find it. Consider this a mission of the utmost priority, although my reward fee is hefty~." She replies. With the notion it could be somewhere in deck, Aiko began to think. As she looked around the seating, her mind began to fill with questions. Why didn't Saskia come back aboard for her towel? Secondly, why was she trying to sneak away? The older woman could only deduce they were running off from a one night wonder or perhaps, the yacht was stolen. She'd hate to even consider the fact but with danger like that, it made her heart thump with excitement. Next came the coloration of the towel in question. Her pearls looked over the deck one last time but there was no Red and Grey anywhere to be found here on the deck. She turned to hull, perhaps it was deeper into the yacht. 
"I don't see it here, I'll go check inside, maybe you left it there? Oh, and keep talking like that and you'll end up on my, heh, very good side." Aiko didn't give her a chance to respond, she was impatient now for her age. Pushing in the wooden door, she began to look around the interior, a short hallway with a  doors on either side. She decided to creep slowly to the door, her suspicions of another passenger began to ring in her head. She wasn't certain but caution over speed seemed to be an outlet choice. She found herself between the doors, looking between them both. The first door on her left could be it but what about her right? She grabbed hold of the right doors handle and pressed her body close to the wooden door. Just as she was ready to turn the knob she swore she heard something. Softly…quietly, she pressed her ear to the wood, it was faint but she heard soft pants, almost akin to snoring in the room. Aiko's heart began to beat, she needed to be quiet, oh so quiet. 
Pulling back from the door she turned to the left. She felt like a spy now, as she softly opened the left door, she'd tiptoe silently as to not be heard of caught. What would she even say? "Oh hi, sorry. Didn't mean to sneak aboard, just looking for some random woman's towel don't mind me!" Yeah like that would work. The left room was empty of human or animal occupants, a relief that is. Aiko closes the door behind her, eleminating any trace of her on the yacht for the time being. She bang to snoop around her pearls picking up a red color  in the light grimly lit room. She grabbed hold of it, the texture didn't feel like a towel, more like plastic? Sure enough as the marine biologist pulled it out, it appeared to be a life vest. Not what she was after so she promptly puts it back. She gets onto her hands and knees, scooting forward as her fingertips guide along the floor as an actions would in the sands beneath the waves. Her fingers meet fabric. Aiko reaches for it, pulling it up to view, sure enough it was the woman's towel. What was her name anyway? Maybe thinking on it now, she should've asked before undertaking the assignment. 
With her quarry in tow, she made for the door. It was nerve wracking, sneaking around so much. It reminded her of her younger years, sneaking through the lab late at night to do research when she should've been in her bunk. This was an entirely new thrill. Creeping out of the room, she quickly tiptoed out of the hallway, the suspense driving her crazy as she could've sworn she heard a slight turn in the right sides room. "Eep." She squeaked, slipping out to the main deck with her heart in her throat. She paused to breathe before turning to the side of the yacht to show she found their towel successfully. "She better not have left." Aiko mumbles. 
_________________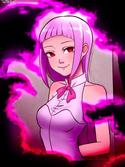 LilyStar




Posts

: 894


Join date

: 2018-02-27


Age

: 26


Location

: Your heart



A little bit of motivation helps to get things done, especially if it could be done promptly. The woman seemed all in on helping to the point such a deal wouldn't be needed. But with the threat of the actual owner still there, the Swiss-German would like to not get caught. The story of how she has gotten into that boat and what they did inside would be pretty unbelievable, to begin with. And she doubted many would have seen her from the two leagues she was in. Saskia couldn't help but be intrigued by this woman for someone cautious not to get caught. As soon as she stepped into the wooden flooring of the deck, Saskia eyes took her form, taking the time to get every detail. And it was a delight to watch. Her pools scanned from the crown of her bluish-raven head to the soles of her feet. Whoever she was, she was tall. Somewhere around Saskia's, maybe more. And athletic, obviously. Intriguingly athletic, which immediately brought two questions.

First, what does she do to keep herself that fit? And second, just what it'd be like to press her body on the bed with her – something Saskia wondered with most athletic women she meets and not a few others, more by way of a game than anything serious. Like, say, how it'd feel, how they react, how strong those abs are…that sort of thing. She seemed more daring, someone who embraces trouble yet doesn't outwardly admit it. It's more of a thrill. She seemed to give back what Saskia gives, ping-ponging each other in subtle ways, finding the right kind of vibe. She proved to be much more interesting than she actually took her attention from someone like Cecilia. Don't worry, she'll get hers. But for right now, the treat was just too good not to savour.

Saskia gave the towel details, down to the colours, which gave the tall woman a good description to start the search. She hanged back, not wanting to add more to the corridor. The European's eyes scanned around the docks, seeing people passing by with their fishing rods and other equipment. There was so much to be wary about, yet even she was mirroring the other woman's naughty thoughts of sneaking around. It was pretty weird to trust a random woman to search for her towel, but Saskia used what she got. Saskia got the vibe this woman wouldn't rat her out.

Eventually, the towel popped out in view, and Saskia gave a big grin as soon as she saw it. It wasn't as if there could have been another grey and red towel, but she got the right one. "Oh, wonderful~." The Swiss-German beamed delightfully as she took the towel so that she could wrap it around her waist. "I do believe you are still looking for a reward, no? I am more than happy to oblige…." Her hips swayed one way and then another, with the grace of a belly dancer. "…Just not here. I don't mind being somewhere else, but for now…." Saskia slid towards the woman getting reeeeeeaaaalllyyy close. Breasts pressing on each other, abs rubbing, her lips getting close to the other woman's. As if she was going for a kiss, just getting oh so close. "…I am all yours~."

BritBrat




Posts

: 2223


Join date

: 2017-07-11


Age

: 92


Location

: Planet Earth



Providing the towel over the railing of the yacht, she was pleased to hear the amused sound of the stranger on the other side. A sense of relief filled her core as she she slipped through, hergaze picked up the passerby's, although the either paid them no attention or were more focused on their plans ahead then on two women hanging out by the docks. Just as Aiko was ready to depart on her own plans, Saskia chimed in with the promise of a reward. She couldn't believe she almost forgot about that and before any words could expel from her lips in what it could possibly be, they swayed over with a grace she couldn't believe they possessed. Aiko could feel her whole body heating up as they mashed together. Busts squished, abs grinding together like hard, chiseled stone. Their lips were so tantalizingly close, the whispers the Swiss spoke lead Aiko along, she couldn't say no to that sultry tone.

Her touch couldn't resist, her right presses against the small of their back, keeping them in place for a little snippet of conversation. "A reward does sound appropriate for my heroics." Aiko replies. Divulging more of their intention, her heart began to beat faster. It was something they couldn't do here, that could've meant anything but she didn't care not now. Aiko felt she needed a distraction from things and Saskia was perfect for the occasion, in fact, the Swiss woman was the only thing on her mind. "Aren't I just lucky. I have a place not to far from here, if you don't mind the walk. It quiet, spacious, I think you'd like it." She adds, her lips becoming daringly close to kiss but she stopped. The air of mystery stirred her being, this was much to exciting to just take it, she'd wait for the spark instead, the catalyst that would start it all.

With such an interaction unfolding in the docks, the passerby's, few as they may be, were glancing in their direction. Aiko's pools met them as if to lay claim to the Swiss-German in her clutches. That's just the type of person she could be: possessive. A trait she sometimes wishes she could cast away like the bait on a line, waiting for something to take it an escape with but for someone like Saskia, it felt right, in a weird way. The part-timer knew a kindred spirit when she saw one, and the ashen-white haired woman was as kindred as they come. She still couldn't shake the feeling she had seen her somewhere before though, was it college? The Mariana Trench team? The docks? Her mind's attendant was searching through file cabinets, looking for any remnants of who the person might be but for now she'd put a pin in that.

She grinned as her tendrils slide down just enough to scoop their towel, her lips inched just a hair closer. Aiko could feel the warmth of their breath, she wanted to resist it but she knew herself to well and realized she couldn't hold out for long. "Yes you are. I'll certainly make the most of your "reward." She declares, giving in to her desires to steal the kiss that had been lingering for so long.
_________________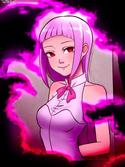 LilyStar




Posts

: 894


Join date

: 2018-02-27


Age

: 26


Location

: Your heart



Despite her intentions, Saskia wasn't the type to leave someone empty-handed after someone graciously helped her out. Cheeky minx as she was, there were still some beliefs and values that Saskia followed, and rewarding a good deed was one of them. Especially as Aiko went out of her way to help a stranger in need, such a thing was rare in this day and age where people preferred to keep themselves to themselves. But here she was, the dark-haired lady locating the towel that Saskia sought out, bringing relief to both women. The ashen-haired woman would find her way towards Aiko, bringing herself close to her body in an embrace. Well, her brand of embrace. Aiko didn't tower over the Swiss-German, making their breasts and abs dock so perfectly. At that point, Saskia would gather so much from the good samaritan. Having had her own body meet with all types of bodies, Saskia could tell straight away she was trained. She kept herself active. And the bountiful breasts were just a delight. Not that they engulfed Saskia's own. They just had that perfect roundness and firmness that kept them from giving way too much.

What did surprise her was just how bold Aiko was. Perhaps swept into the action, she showed that she wasn't timid upon the first touch of another woman. An eyebrow raised as Aiko spoke, very intrigued. Although her heart thumped fast, she had the right attitude. Remind her of another woman that she knew. "Oh?" Her eyes lit up like a bright light. So this is where she was going with it. Not the first time Saskia was brought to another place for a bit of fun. "Sounds very homely. And peaceful. How could I object?" Saskia noticed the growing warmth from their hot breath, hotter than the day itself. "I could do with a walk. Certainly don't mind the company that I have right now~."

Considering the last company that she just had, a walk would do her good. Just fine.

Though with how close they were, Saskia could just sense what was coming next. It was like certainty with this woman, something that she could predict, even if she didn't know her for so long. Their lips were oh so close, and it was clear that Aiko wanted it. Heck, Saskia couldn't lie that she didn't want it, and the moment was right there. Aiko leaned in for the kiss, just inches to meet…

…A single finger.

"Perhaps we should save all that where there's not a lot of eyes on us." Saskia smiled. Aiko desperately wanted, but the Swiss-German nodded her head to the side, letting her take notice of the audience they both attracted. Of course, Aiko could be the type that is unafraid of the public. The two only just met, after all. But perhaps this would make the heart grow fonder for the real 'reward'. "Just you, me, and nothing else."

BritBrat




Posts

: 2223


Join date

: 2017-07-11


Age

: 92


Location

: Planet Earth



"I thought you'd say that, it'll be very accommodating." She states confidently. "Oh my, there you go with that silver tongue of yours, are you trying to make me swoon?" Aiko teased. She could feel sparks fly, zipping through the air like a mad flame of passion, exploding as she embraced Saskia's enticing touch. Aiko didn't stray away from close contact, not anymore, had she been the woman she was a few years ago, her cheeks would be consumed by the color Cherry. Her fingertips dig into the towel wrapped around the Swiss woman's waist, her abdomen grinding against the experienced, chiseled one pressed against her. Their busts were at equal level, Saskia wasn't to tall nor to short, she was right in the middle height range that made Aiko feel a sense of satisfaction. Her chest flattened and molded to the ashen-haired woman's own chest, and she could feel warmth hotter then the Sea heat. As she spoke, their gaze met with an eyebrow raised, perhaps in surprise or more so intrigue? She couldn't tell that much but it seemed to click instantly when her eyes lit up with a burning fire. With the inclusion of on lookers, her gaze shifted for a moment to see a few passerbys that weren't there just a minute ago. Tch, an awful time to get spotted by the neighbors of all people. Still, she wasn't embarrassed or ashamed, this was how her new life was now and she was going to own it.

Thinking hard on it for another moment, no one ought to see Saskia's beautiful form but her and her alone. She didn't want to share that sight with anyone, Aiko felt something this sweet was better to have all to herself. Her hold on the Swiss would loosen completely only for her right hand to slide and hook around their waist. A smile crept back on her face. "I'll lead the way, let me just grab my things~." If Saski allowed her, she'd usher the woman along with her step, scooping up her bag of things. Her heart was pounding in her chest. A beautiful woman was coming to her home and wanted to be with her, it almost felt like a dream. Her heart wanted just a little more contact but she didn't want to come off as to aggressive. It was that kind of thing that ran her fiancée off, well that and the lifestyle she wanted to leave behind but that was a story she didn't want to remember. No, she wanted a new one, one where Saskia could make that chapter disappear.

Her feet meet the hot, gritty sand again as they kick up the grains as they trekked. Her home was still somehow in view and normally this would've been the part where Aiko had a panic attack bringing home such an adorable specimen but not this time. Her confidence was at their all time peak and she felt such an overwhelming energy from the Swiss next to her. It was the kind she liked, the kind she knew she could mix with, something was just telling her this ashen haired woman was a kindred spirit but even now, getting glimps after glimpse of her, she felt like she'd seen them, not just one time but maybe multiple? It honestly shook her that she felt such a familiarity between them, although this was the first time they had met right? Aiko would ponder it but she'd set that on the back burner for now. Her gaze found her old tracks from this morning, strange how she had planned a day out in the beach only to come back and not alone. Just as the house was fully in view, Aiko would point to it, turning to Saskia with a heart felt smile. "Well, this is me. See, it wasn't that far at all right?" She teased again. If the Swiss had stayed in her hold the whole walk, her grip would tense just a bit before completely slipping away to gosh for her keys hidden in her bag.

Reaching at the bottom, she'd find her keys settled under her sunscreen that had no part to play today. Pulling the metal clingers up, she'd insert the key to unlock the door. The warm sea breeze was soon clashing with the cool air from her AC, she figured it would be better to come home to a cool house rather then a raging inferno. Stepping off to the side, she would place herself against the door to allow her guest in. "After you, hon~." If the Swiss dared to enter her domain, she'd pull the door shut and lock it quietly behind her, no interruptions, now no distractions. She'd drop the blinds as well to keep passerbys from spying on the pair. Aiko tucks a few strands of her hair behind her ear as she sets down her bag and removes her Cover-up, setting it down neatly on the arm chair closest to the door. "Please make yourself at home. Would you like anything?" Although she was a new woman now, she still practiced proper etiquette for her guests…well almost. She'd sneak up behind the woman and press her chest against their back. Her fingertips dancing along the waist of her towel. "May I take that for you?" She asks, fighting to keep herself tame and ready for any request.

Aiko was snared wether she'd openly state it or not, it was obvious to anyone.
_________________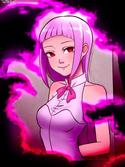 LilyStar




Posts

: 894


Join date

: 2018-02-27


Age

: 26


Location

: Your heart



Similar topics
---
Permissions in this forum:
You
cannot
reply to topics in this forum