Champions & #1 contenders
Looking for Return Matches.
Tue May 04, 2021 3:27 pm by Hedgehawk
Hello Everyone!
I am looking for anyone interested to help me get back into the swing of things and get or two going on the site.
Mostly I am looking for something from my character
Trinity
. Given her style I am looking for something on the more hardcore side, a cage match, no DQ, or even a streetfight. Given her build and her personality I don't mind her going up against males with a similar personality.
I am also up for possibly looking at setting a match up for
Momoka
. Though not sure if …
[
Full reading
]
Comments: 0
Just an update
Mon Apr 26, 2021 9:37 pm by Deus001
Hey folks just a quick public service announcement
So I'm now back at work proper now. So expect my posting to be somewhat erratic now, as we get into May I'll likely get more hours from the fam and eventually I'll be working full time for them by the end of the year. At that point I'll be able to come up with more of a posting routine, but as it stands if my post rate gets more iffy as we go into the year that's why but I'll still be doing stuff dw
Comments: 1
HAPPY BIRTHDAY KILLCARRION!
Sat Apr 17, 2021 11:29 pm by Old_Man_Tai
Happiest of Birthdays to our beloved Bird of Murder, Killcarrion.
He deserves it, this dude has worked IMMENSELY hard during his time as a mod to try and bring lots of cool ppvs, matches, stories, and such to the site and works tirelessly to try and help out as much as possible.
He's a legit good dude, and one of my absolute best friends.
Love ya buddy!
[
Full reading
]
Comments: 13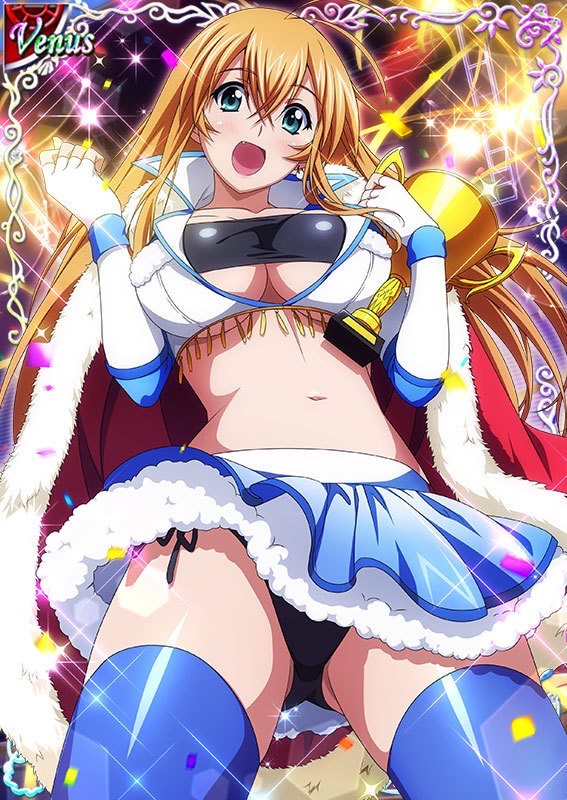 Vs.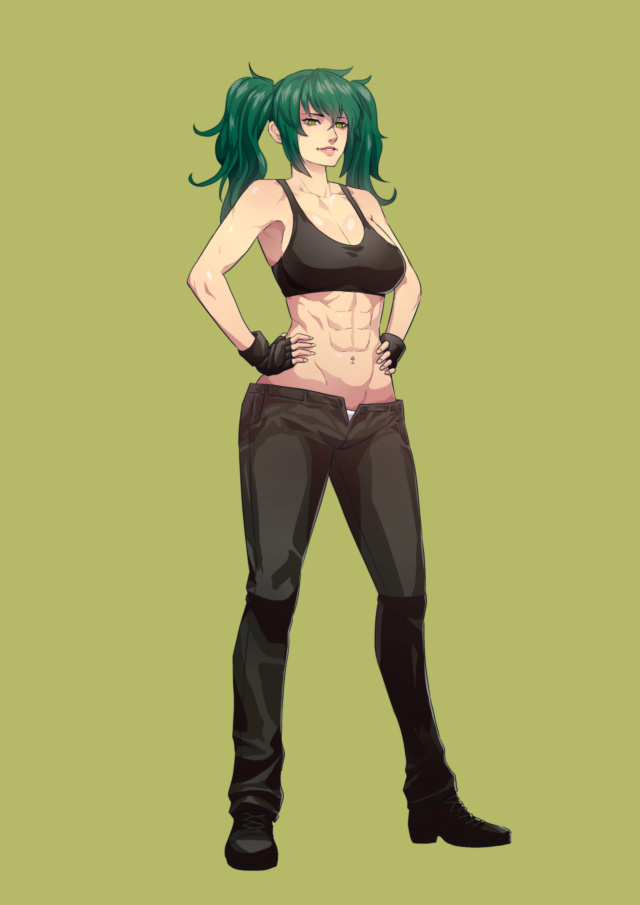 The match is set for 2 out of 3 falls. The first competitor to gain two falls will be declared the winner. Falls can be warned by Pinfall, Submission, or Knockout.
"Okay everyone, go ahead and pack up your things, I hope you all learned something today. For the next two weeks, I want you to work on your line drawing project. All the requirements are on your worksheet so tonight I want you to sketch your ideas and pick the best out of the three that you do. When you come in on Monday please have them out on your desk and I'll speak to each of you individually to see which one is your strongest and to give you helpful critics on ways to help improve. Are there any questions?" She asks, her students all rummaging their supplies into art bags, the whiteboard  behind her, casting the projects contents onto it.
"No, Miss Capeheart."
they reply. She smiles as the clock ticks to three signifying the end of her class. "Well alrighty then, if you have questions my email is in your syllabus so don't be afraid to reach out to me. I hope to see you all on Monday and you all have a great weekend." With the last of her fifteen students heading out the door, She would rush to her office.
Trisha was more than nervous about her first match. Having just finished up her class, she was scrambling to grab her things. She opted to leave her supplies in her office today, no one went in here besides her anyway and not to mention no where near enough time for her to drop it off home and make it to the arena on time.  She checked her bag one last time, her attire was here, extra clothes, shampoo and body wash if she wanted to take a shower while she was there, a possibility she was considering.
With a nod and confirming all her belongings accounted for, she heads out of her office and locks the door, thankfully she had no paperwork to file or work to grade, days like this wouldn't always be simple and she knew that. Leaving work to go to another job didn't seem real, back in college she didn't have to worry about where her money was coming from. It was always school, school, wrestle, school again, and then homework. It was completely different now. She wouldn't complain, she got her dream job first and for most and go too it off, she gets to wrestle in one of the biggest names since baked bread.
The drive there wasn't a long one but difficult, traffic seemed to be hustling and bustling as she was stopped by almost every stop light. Luckily her match didn't start for another hour but still, she liked to be early to events, it was a habit of hers. Looking at her watch it took the entirety of a whole hour, the time reading 4:33pm. She slightly grimaced but she still had a little less than an hour an half to be ready.
———————————————
For the next twenty seven minutes, Trisha sat in the lobby, her bag tucked under her arm, her knee bouncing with anticipation as she watched the time fly by. Five was just around the corner and she had waited long enough. She makes her way towards the locker room to get ready, preparing herself for the night to come.
While getting dressed her mind went to focus on her opponents name: Roxy Ashworthy, she had been given a warning about them. The Rookie crusher or so she called herself, Trisha had a hard time imagining it but in this line of work, those types did exsist. The thought of looking bad for her debut didn't exactly sit well with the Art Teacher. She was grateful no one she knew would be there at least for the time being, it wasn't that she was embarrassed but more on the idea of having this persona running this half of her life. She couldn't just give that up just yet anyway.
With her attire fitting like a glove, she checks herself in the mirror before donning her cape. She had to admit, she thought she might have been rusty but it came out wonderfully. The stitches were holding, having gone for a cross stitch on the cape and top. Trisha felt this made her the true Hobby Hero Trish, a hero destined to fill the world with happiness with designs and art no one had ever seen, that idea alone put her persona in motion. She shot out her hand, raising it to the sky as she placed the other on her hip, her legs stationed shoulder with apart. "I, The Hobby Hero, have arrived to face you villain!"  She stated, getting into character was the fun part after all. She was reprieved knowing no one could hear or see her so this, talk about humiliating, right?
She checked her watch, ten minutes to five. Placing her watch with the rest of her belongings, Trish heads for the curtain, the match was about to start  sand she was ready for her time in the spot light. Roxy may indeed be tough but that wouldn't stop this hero. Her music began to play, she was startled by the urgency it held, was she supposed to go on now? As her entrance music played, Trisha practically ran through the curtain, hoping to make it to the ring before anyone could realize she did it on accident rather than on purpose. She unintentionally went to show her enthusiasm but that of course was a hoax. Sliding through the bottom rope with her momentum she pushes up to stand in her feet, all eyes were on her.
Just like we practiced, she thought to herself. Standing center ring, she thrust up her hand, lifting her pointer finger to the ceiling as the other placed at her hip. Her legs shoulder width apart. "The Hobby Hero is here!" She exclaims. "I'll protect you from this vile villain, Roxy Ashworthy, will know the arts sent her packing!"She roars tossing off her cape towards her corner as she prepares for battle!
Spoiler:

LilyStar




Posts

: 756


Join date

: 2018-02-27


Age

: 25


Location

: Your heart



It appeared as if was slated to face off against a newcomer to Friction. Not that it mattered too much to Roxy. Any wrestler was fair game and of course if they were pretty she could have a bit of fun with them. Though untested or rather untasted was always a bit interesting. To see if they had anything to bring to the plate. Though Roxy didn't exactly get her thrills from the fight or the action, she got her thrills from dominating and conquering her foes...that was why she was known as the Conqueror.
Roxy stood dressed what could be considered her less serious attire. Not going back to the days of wearing what could be considered an MMA attire, or her somewhat more serious attire. Instead she was now wearing black pants and that tight fitting black sports bra. Her green hair was tied up into the usual twintails, gloved hands and with all of that she was ready to go out to the ring and do her usual thing.
The music hit the speakers not long after her opponent had made her declaration. The Hobby Hero was soon to meet the Conqueror as Roxy stepped out onto the ramp and began to walk down the steel, making her way to the squared circle. She had a rather lackadaisical stride to her as she approached the ring...and then chose to take a light stroll around the squared circle. Rolling her eyes a bit as she looked into the ring and at Trisha. Her opponent certainly was a pretty one, pretty enough to be made into her bitch. Roxy would lick her lips a bit before she decided to roll up into the ring underneath the bottom ropes and then push herself up to her feet. Walking up to the center of the ring, Roxy would cock her hips and place one hand on that cocked hip, the other arm would hang by her side as she gave her opponent for the night a smug and self-assured smirk.
Spoiler:
" Well well...Got ourselves a little hero do we? For a capes and crusaders kinda nerd you sure are pretty. Can't wait to make you lick my boot." Roxy said as she would then release a little chuckle to emphasis her words.

_________________


LunarWolf




Posts

: 22088


Join date

: 2011-02-17


Age

: 28


Location

: The Root



From the get-go, Trish could tell Roxy was going to be difficult but not only that, she was going to have a nasty attitude too. Just as their entrance began to play, the green haired woman struts down the ramp. She didn't appear to have any fire in her eyes, nothing that showed even a hint of enthusiasm. The Hobby Hero was going to have a tough time with her debut but, she could make this work somehow, someway. It wasn't until they got a bit closer that she noticed the sudden change, they looked at her with this hungry gaze, licking their lips. This was definitely going to be tough.

Shaking away that weird feeling, she would stand her ground as Roxy entered the ring, rolling in before pushing herself up onto her feet. She'd pose so nonchalantly, smirking at her as if this was some kind of game. Then she spoke. That nasty attitude she anticipated on was here in full view, this woman was clearly a real piece of work. Trish only scoffed at the notion she would be licking their boots.

Her left pointer aimed right at Roxy, her eyes narrowing. "The words of a villain don't scare me. You'll taste justice after our meeting, vile Roxy. I will even design you something better than that boring get up you call clothes!" She exclaims, flexing her design prowess. She made her own clothes anyway, including the costume she was wearing from scratch. Who was to say she couldn't design something even better than the boring black the villain was wearing. Sure it wasn't terrible but there wasn't any flare to them, no pizazz as they say. She bet she could make it just a bit better.

The Hobby Hero, lowers herself into a battle stance. Her hands raised up to be level with her chest, she could only think to strike fast and quick. Trisha was sure she was outclassed with experience but that wouldn't stop her. She was a hero after all, she wouldn't let herself go down without a fight.

LilyStar




Posts

: 756


Join date

: 2018-02-27


Age

: 25


Location

: Your heart



---
Permissions in this forum:
You
cannot
reply to topics in this forum