Champions & #1 contenders
Looking for Return Matches.
Tue May 04, 2021 3:27 pm by Hedgehawk
Hello Everyone!
I am looking for anyone interested to help me get back into the swing of things and get or two going on the site.
Mostly I am looking for something from my character
Trinity
. Given her style I am looking for something on the more hardcore side, a cage match, no DQ, or even a streetfight. Given her build and her personality I don't mind her going up against males with a similar personality.
I am also up for possibly looking at setting a match up for
Momoka
. Though not sure if …
[
Full reading
]
Comments: 1
Just an update
Mon Apr 26, 2021 9:37 pm by Deus001
Hey folks just a quick public service announcement
So I'm now back at work proper now. So expect my posting to be somewhat erratic now, as we get into May I'll likely get more hours from the fam and eventually I'll be working full time for them by the end of the year. At that point I'll be able to come up with more of a posting routine, but as it stands if my post rate gets more iffy as we go into the year that's why but I'll still be doing stuff dw
Comments: 1
HAPPY BIRTHDAY KILLCARRION!
Sat Apr 17, 2021 11:29 pm by Old_Man_Tai
Happiest of Birthdays to our beloved Bird of Murder, Killcarrion.
He deserves it, this dude has worked IMMENSELY hard during his time as a mod to try and bring lots of cool ppvs, matches, stories, and such to the site and works tirelessly to try and help out as much as possible.
He's a legit good dude, and one of my absolute best friends.
Love ya buddy!
[
Full reading
]
Comments: 13
It was another day in the AFW and as usual Willow was feeling chipper. As she strolled through the arenas corridors she made sure to greet everyone high and low. "
HI
Mark! How're the kids!?" She asked with a beaming smile. "Steph! You
rock
that new blouse!" she declared, pointing her fingers like two revolvers. "Marie... You are a
whiz
with that spotlight!" She said with genuine appreciation. 
By now she had finally reached the ramps entrance and upon hearing her bubbly Katy Perry theme hit she skipped into the spotlight.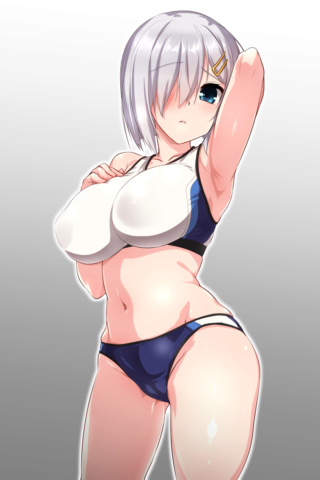 Willow was a bit nervous tonight. Mostly because she knew her opponent was a veteran with Entropy and Hardcore championships under her belt. Unrelated was the feeling that her veracious fans didn't like her for her positive attitude or good Vibes. They liked her for her curvaceous body and the way she ended up in a heap after every match. 
Willow stuffed down her feelings of fear and negativity, put on a smile, and skipped down the ramp. Along the way she high fived a few fans and skillfully dodged some unwelcome advances.
Once at the ramps end the plump angel rolled under the ropes and sat on the mat. The excitable jobber had a prefect view for Aces entrance and would cheer along with everyone else when she made her return. 
_________________
Howdy i'm WrestleMind and there's nothing i appreciate more than honest feedback and discussion. Wanna tell me I suck? You would make my day!
Bio Link

WrestleMind




Posts

: 844


Join date

: 2018-06-30


Age

: 25


Location

: North America, East Coast.



Backstage, was her opponent, Silver Ace, finishing applying her facepaint as a production member knocked on her dressing room door, informing her her match was up, giving him a nod before he left.
She took a look at herself in the mirror, made sure everything was right, then grabbed her jacket and the mask of her now deceased trainer, Silver King, looking at it thoughtfully before she took a deep breath and put it on. This was a special day after all...and now with him gone, wearing his mask to the ring was a special reminder, a way of him still being around with her.
She was excited, eager, but also a bit nervous. This was her first official match in over a year, and while her opponent may not have had the best record, she couldn't take any chances with her. After all, this wasn't just a match. Ace had a reason to be here tonight. Somebody had messed with her girlfriend, Valley, in a way Ace had taken personally. So this "Willow Grey" was going to help Silver Ace send...a little message.
When the Katy Perry pop song faded out, several in the audience began to applaud as the lights went dark, already starting to chant her name, having built their respect for years, until
Her new theme, "Survivor" began to play,
and an Ace symbol appeared on the titantron, earning a massive roar of applause from the audience as the intro of her theme built for a few seconds...and then the guitars kicked in, bright lights flashed back on, laser lights of various colors began strobing around the arena, there was a burst of pyro on the stage...and then Silver Ace stood on the entrance ramp, a shower of rising pyro behind the masked woman as she looked at the audience...
her
audience.
Silver Ace...was finally back.
All business, she power walked down the ramp, the red eyed Canadian woman sliding under the ropes to enter the ring, immediately climbing the turnbuckle, and pulling her trainers mask off, revealing her silver hair and face paint, raising her arms up and forming an "A" with two fingers from one hand and one finger from the other for the crowd to copy before hopping down. The woman clad in blue and white gently handed her mask over to the time keeper outside the ring for safekeeping, before turning towards her opponent, getting an eye of her.
She was cute, she'd give her that. Nice silver hair...not in quite the best shape though, and that outfit was basically a bikini. Perhaps she was a hentai fighter? "Hey there. I'm Silver Ace. It's good to meet you." She said politely, rotating and stretching her arms as she took her jacket off. Canadian's, after all, were unfailingly polite. It was Canadian Law.
"You sure your up for this match?"

Old_Man_Tai




Posts

: 8801


Join date

: 2008-04-29


Age

: 30



Willow beamed at the veteran Canadian. "It's good to meet you too! And of course im ready! I may not have many wins... Zero really... But I've got grit and a good attitude!"

Thfr cheerful jobber clasped of hgrr hands around Aces and vigorously shook her hand. "Now don't you go takigg it easy on me okay!?"

Willows smile waned a bit, her bubbly voice harshening. The sweet jobber hated people treating her like she wasn't a serious wrestler.
_________________
Howdy i'm WrestleMind and there's nothing i appreciate more than honest feedback and discussion. Wanna tell me I suck? You would make my day!
Bio Link

WrestleMind




Posts

: 844


Join date

: 2018-06-30


Age

: 25


Location

: North America, East Coast.



"Well, grit can take you pretty far, especially when it's mixed with top level skill! By the way, I just gotta say kudos on the outfit. Take's a lot of guts to show that much skin in the ring. I don't think I'm brave enough to do it myself." Silver Ace replied, being polite and respectful of the younger woman she was fighting, even if she had an abysmal record without a single win to her name.

At least she had a good attitude about it?

Willow's final comment had the face painted veteran raising up her hands defensively. "Ok, I assure you, I'll take you seriously!" she exclaimed, before making a point to stretch her arms and legs, making sure she was nice and limber before they started. If this girl wanted her to treat her like a serious opponent, she'd be more than happy to oblige...

As soon as the bell rang, Silver Ace, rather than spread her arms as if going for a standard lock up, would charge straight across the ring, thrusting her knee upwards as she reached the silver haired Willow, trying to drive it right into the girls gut to start things off!

Old_Man_Tai




Posts

: 8801


Join date

: 2008-04-29


Age

: 30



Due to wrestlemind leaving the site, Silver Ace has been declared the winner via Forfeit

Old_Man_Tai




Posts

: 8801


Join date

: 2008-04-29


Age

: 30



---
Permissions in this forum:
You
cannot
reply to topics in this forum