Who is online?
In total there are
51
users online :: 0 Registered, 1 Hidden and 50 Guests :: 2 Bots
None
Most users ever online was
418
on Tue Jul 30, 2019 9:51 am
Champions & #1 contenders
Looking for a match
Sun Jun 26, 2022 3:38 am by TomboyTsuka
Comments: 0
Page 2 of 4 •
1, 2, 3, 4
Belinda's strength surged again, an extra push began to take its toll on Eshe. She'd growl softly as her body was being pushed back. A step then another, the Egyptian could feel herself losing ground. Slowly, she began to collect her bearings, stepping back in to halt their progress. It didn't take a scientist to figure out their plan and if she could prolong it or out right stop it completely it'd be a win in her book.

Eshe would throw her weight, managing herself as she pushed and stepped out to spin their positions if her gamble paid off. If it did, she'd begin to push, leaning into the standoff to dig in and send Belinda packing towards the ropes. She'd take a step forward, to enact her plan, even a little gained is a victory.
_________________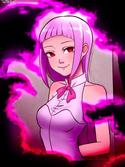 LilyStar




Posts

: 889


Join date

: 2018-02-27


Age

: 26


Location

: Your heart



Belinda was forcing Eshe backwards now, showing off her strength as the Egyptian was forced back step after step and went closer and closer towards the ropes. Belinda would suddenly feel a shift though, as Eshe gave up an extra step and then twisted them about.

Exchanging their position and taking Belinda by surprise which got her another step or so to push Belinda back before she managed to brace herself. This beauty was already proving to be a skilled one...but Belinda figured it was time to show a trick of her own.

The blonde would try and side step and shift, pivoting a bit as she would then try and shift Eshe into a side headlock! Pushing the face of Eshe up against the side boob of the Swede's generous chest and clasped her arm tightly around that head to give it a firm squeeze.

LunarWolf




Posts

: 22238


Join date

: 2011-02-17


Age

: 29


Location

: The Root



One step out, one step wide. As soon as Belinda took her bait, she'd toss her weight and reverse the battle to the ropes. She'd begin to work her magic and force them back, gaining ground inch by inch. The Egyptian felt she proved that she wasn't one you underestimated. That was until the Swede would shift again and put her in a rather precarious position.

The transition was quick, Eshe didn't have time to react before she found an arm clamped around her head and stuck close to the blonde. She'd press her palms against their waist as Belinda purposefully pulled her into her side bust. The violet was embarrassed to be caught like this, she'd begin to fidget as she thought on a way to escape. True she may be locked in a side headlock but this was a gamble on its own too.

She'd struggle for a moment before it hit her. She'd snap her arms to wrap around the woman's waist, hugging tightly to make her grip locked in tight. If she was fast enough, she'd snap her boot against the canvas for momentum before trying to snap her rival into the mat with a German Suplex.
_________________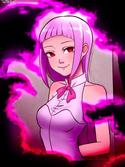 LilyStar




Posts

: 889


Join date

: 2018-02-27


Age

: 26


Location

: Your heart



Belinda shifted things around and locked in that side headlock, trapping Eshe firmly as she pressed her head right against the side boob of the blond. Letting out a grunt as she would tighten the headlock a fair bit....she would feel Eshe move and stir and then start to wrap her arms around the waist of the Swede.

The Shooting Star would quickly shift her legs and press her hips in under Eshe's as she would try and swing the Egyptian up and over with a hiptoss for a headlock take-down, trying to throw Eshe down onto her back and lock in a downed side headlock!

LunarWolf




Posts

: 22238


Join date

: 2011-02-17


Age

: 29


Location

: The Root



Belinda held on tight to her skull in the brutal headlock, wrenching her neck as she battled to keep in her feet. Eshe's arms wrapped around her blonde captors waist to gain the advantage with a suplex but it seemed Northman was onto her.

Their hips slammed into her own, the force sending her barreling over their thigh. The Egyptian braces herself for impact as her back landed in the canvas, a small grown erupting her lips. She'd find herself caught again in a rather rough spot still in her captors grasp.

Her left arm would slip under her thigh, locked down by their lower body, her right running over their neck for a clear grasp at something. In her struggle, she'd spring back with a rather humiliating move to force them apart. With a stomp of her boot as a focal point, Eshe would swing her body back, using her left arm to hook up their leg for a cradle like pin attempt, hoping to break the hold.
_________________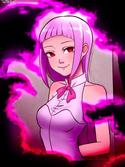 LilyStar




Posts

: 889


Join date

: 2018-02-27


Age

: 26


Location

: Your heart



Belinda had taken down Eshe with a quick hip toss, throwing the Egyptian down onto her back with a heavy thud, hearing the gasp from the beautiful woman as she hit the canvas, Belinda went right on to work over that hold as much as she could. Looking to tighten her hold on Eshe's head even more.

Though as she kept tormenting that head of the dark skinned beauty, it looked as is Eshe had other plans as she moved her arms in between Belinda's legs and around her frame then suddenly tipped them over! Rolling the blond over onto her shoulders and getting in a good cradle pin!

"One!" the referee let out as she dropped down and slapped her hands against the canvas. Yet, Belinda wasn't about to let it get any further! Kicking out and releasing that head, the blond would try and roll away a bit from Eshe and push up to her knees, throwing her gaze towards the Egyptian and giving her a faint smile and a nod.

LunarWolf




Posts

: 22238


Join date

: 2011-02-17


Age

: 29


Location

: The Root



Her head was practically aching as Belinda wrenched her harder. It was only a miracle that Eshe had enough sense to find any hold to roll them up. With the blonde Swede rolled into a cradle, the referee began to count only reaching one before the kick out. Belinda rolled away, a fair reaction to getting pinned.

The Egyptian picked herself up, air now filling her lungs, she looked up to see the blonde giving a slight smile and nod. Maybe she was giving her some props for the turn around. She'd smile back and nod in response as she leaned back to make it on her feet. She wasn't going to let this lousy start ruin her chance at a win tonight.

Violet hair whisked back and forth as Eshe returned to her stance, bent and pressed, ready to go forward. Belinda was going to see she wasn't just a pretty face but a force to be reckoned with.
_________________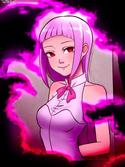 LilyStar




Posts

: 889


Join date

: 2018-02-27


Age

: 26


Location

: Your heart



Belinda had to admit that she had been surprised by the roll up, but she had been quick in breaking off her hold and rolling away from Eshe. So far she was pleasantly surprised with this Egyptian beauty that she was wrestling. Rising back up towards her feet after she had broken off the pin and hold, gotten a bit of distance. She threw a light nod the way of Eshe and allowed her opponent to get back up towards her feet.

Seeing Eshe nod back to her brought a light smile towards Belinda, the blond would make sure to be a bit more cautious with her opponent now that she knew that Eshe was pretty talented. Stepping up slowly... the blonde would decide to then suddenly lunge in! Looking to close the distance and go in low as she would try and tackle the Egyptian down by going at her legs.

Looking to take Eshe down onto her back and then try to quickly rise up with Eshe's right leg in hand, trying to put the shin of that leg in under her armpit and start to bend on the leg, trying to lock in a standing knee-bar submission hold.

LunarWolf




Posts

: 22238


Join date

: 2011-02-17


Age

: 29


Location

: The Root



The violet was surprised to see Belinda even allow her to get back on up on her own free will. It seemed customary to close in on your opponent when they were down but the Swede had shown her another side to wrestling: Pride. It made the Egyptian smile wider; that someone would be that confident that they willingly would give anyone this sort of opportunity. Eshe would have to be more forthcoming with her own rivals in the future, still, Belinda was going down.
With some distance separating the two, the violet had to come up with a plan. The blonde seemed content to rush low, forcing her to act quickly, she wouldn't let herself be the rag-doll the entire match. As the Swede went low so would she, she'd dig into the canvas to propel herself forward, looking to take on the Northman with her speed but just as the pair were ready to make contact, she'd pivot her foot in, and swivel her entire body harshly, hooking her arms around their hip to lock in her position. Attempting this maneuver was difficult, it put a strain on her calves from the shift in weight suddenly. If she managed to surprise her foe and lock in her position then she'd hold a slight advantage over her rival.
Hoping to add onto her advantage if she succeeded, she'd grab hold of their parallel arm and tossed it over her neck. With both her arms wrapped around their waist she'd lift up from her knees and spring them back, attempting to slam the blonde down hard against the canvas. Her grip would intentionally lighten up as she threw them back. It was mostly to add a bit more velocity to the maneuver but to show Belinda that she had muscle to backup her talent. 
_________________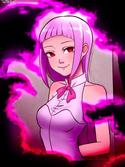 LilyStar




Posts

: 889


Join date

: 2018-02-27


Age

: 26


Location

: Your heart



Belinda moved in at full speed a she sought to take down Eshe with that low tackle, yet as she dove in and tried to get her shoulder to drive into those limbs, Eshe had already managed to duck to the side and away from her. Stumbling a step forward as she tried to straighten herself out, all Belinda did was fall into the trap of the Egyptian wrestler!

As she straightened up her arm was grabbed and flung over Eshe's shoulders, as the violet haired woman then wrapped her arms around her waist, standing behind her the Egyptian soon swung Belinda up off of her feet and flung her through the air, slamming the blonde down with a nasty back suplex! "Guuh!" Belinda gasped out as her shoulder's hit the canvas and she bounced off of the canvas, dropping down onto her front as her hands went to grab at her now hurting neck.

LunarWolf




Posts

: 22238


Join date

: 2011-02-17


Age

: 29


Location

: The Root



Page 2 of 4 •
1, 2, 3, 4
---
Permissions in this forum:
You
cannot
reply to topics in this forum