Who is online?
In total there are
48
users online :: 2 Registered, 0 Hidden and 46 Guests :: 2 Bots
Mystery Dragon
,
Teenwrestler
Most users ever online was
418
on Tue Jul 30, 2019 9:51 am
Champions & #1 contenders
Looking for matches
Fri Nov 25, 2022 8:50 pm by Void Effect
Comments: 0
Looking for fun Fights
Wed Nov 23, 2022 1:55 pm by Leon564
Hi hiiiii
Hope you are well my fellows! Happy holidays to those that celebrate. Though some of you may indeed be busy, some of you might be bored and alone. Well I'm here as well bored and alone
So same boat. But not always the same tastes.
Anywhoooooo I've got my two characters available for some battles. James is decently flexible on whom he fights. But Melanie is strictly for the men. She can't get enough of'em
Take a gander at them and hit me up either with a …
[
Full reading
]
Comments: 0
Free Face Claim
Thu Nov 17, 2022 6:11 pm by Void Effect
Three of my character is getting Axed, just ya guys want em, just let me know in DM
https://www.afwrpg.com/t20236-ellie-haise-kaneki#543253
https://www.afwrpg.com/t20341-satella-the-witch-of-envy
https://www.afwrpg.com/t20571-eveline-lector-the-cruel-rabbit
Spoiler:
Spoiler:
Spoiler:
[
Full reading
]
Comments: 0
Page 1 of 4 • 1, 2, 3, 4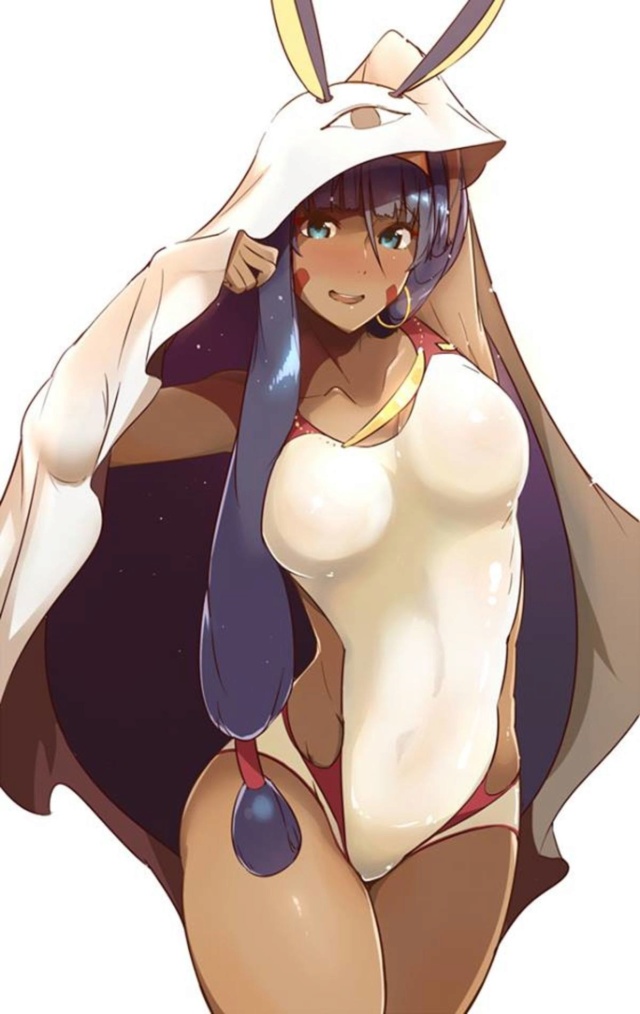 VS.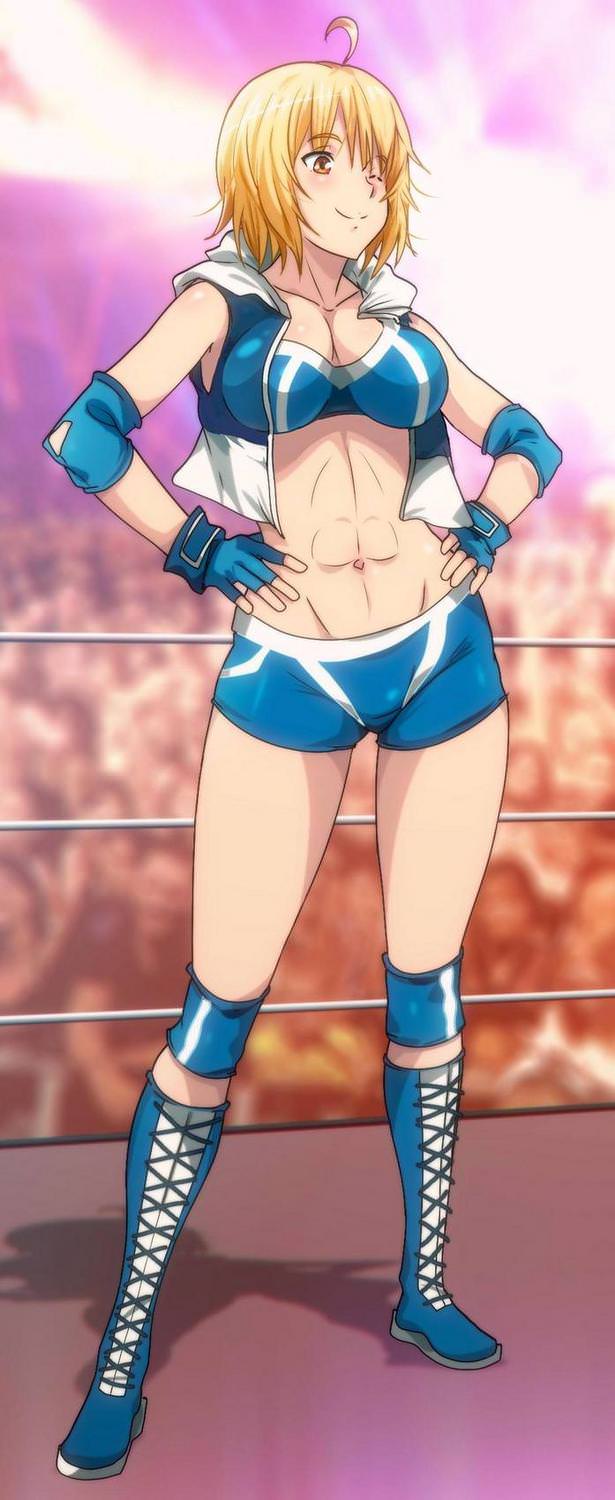 The match is set for One-Fall
Opponents can obtain victory either via Pinfall, Submission, or by Knockout
Belinda Northman, sister to Cecilia Northman. Who hadn't heard the name Northman since coming here? The Egyptian had heard rumors, stories, their records. Everything about them made her feel a little small thinking on how big the Swedes were in this realm of her newfound world.
Eshe was beyond nervous, lately she found herself up against the towering giants of AFW first with Sara, then Makie, now Belinda. She couldn't help but feel a little overwhelmed but excited. Gaining merit and fans by the day, her world was slowly getting bigger and bigger with each match, no matter her outcome. She felt she was ge tying better, stronger even as her career continued. That's what she hoped at least.
The violet zips up her red and white leotard. Her white boots fastened tightly to her legs, she checks herself over, admiring the look before throwing her white veil over her hair. Before she left the locker she sent a message to her papa, wishing him a nice day and that she'd call him later, a normal routine for her nowadays.
The walk down the hallway felt to take forever as she got lost in her own mind. Despite the thrill of another match, she began to wonder if things were always going to be like this? Her young eagerness getting the better of her and running head first into tough fights. Eshe knee she couldn't let that consume her, she was young, healthy, and in the prime of her life, she had to focus on the here and now.
As she stepped up to the curtain, her theme began to play and she'd step out with a blaze burning in her core. Her hips began to sway with the beat, custom of her entrance. As she traveled down the ramp, she'd wave and smile to the roaring crowd. It was going to be a tough night, she felt they could tell.
The tanned beauty climbed up those steel steps, slipping between the ropes and heading center stage. She'd toss away her veil and blow a kiss to the crowd that had welcomed her before heading to her side of the ring and stationing her hands at her hips, awaiting the Northman to either make or break the night.
_________________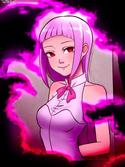 LilyStar




Posts

: 894


Join date

: 2018-02-27


Age

: 26


Location

: Your heart



Belinda Northman had heard a fair few rumors about a new up-and-coming wrestler whom had joined AFW, and she had managed to catch a few of those matches on TV as well, though she was quite surprised when she was asked to take her on. Of course, Belinda accepted without a second thought, after all this newcomer had taken on Makie and Belinda knew how tough Makie was! Therefore she had high hopes for this match.

Not long after the Egyptian had made her way down into the ring, did the music of the Swedish superstar start to blast out of the speakers. The loud cheers of the crowd rumbling like thunder around the ring as the fan favorite face made her way onto the stage!! Belinda stepped out onto the ramp with that hood of hers up over her head, and did her usual entrance!

Taking into a full sprint as she made her way towards the ring, the blond soon jumped and dove into the ring through the ropes, rolling up to one knee in a smooth motion and then jumping up to her feet, she'd move towards the corner and jump up onto the second ropes where she raised her arms up high as the crowd cheered! Lowering her hands to remove the hood and then jump and turn.Walking towards the center of the ring Belinda would take a stand there, hands on her hips as she would give her opponent a friendly smile. " Hey there! Names Belinda. Let's have a great match" Belinda let out as she would give a friendly grin towards Eshe.
Last edited by LunarWolf on Thu Jul 16, 2020 11:27 pm; edited 1 time in total

LunarWolf




Posts

: 22219


Join date

: 2011-02-17


Age

: 30


Location

: The Root



Her opponent had the backing of the crowd, naturally. An experienced fighter not to mention a face with a fair standing record. She was definitely the fan favorite tonight. Still that wouldn't discourage her, she had a chance to prove once again what she can do.

She clapped with a soft 'ohhhhhh' at their theatrics. The violet was impressed but what caught her attention was their build. Another blonde built just enough to be imposing. They seemed friendly, a lot more than Sara at least but wow, her abs were so chiseled. With their hood removed she had to admit, they were fairly cute, not to mention well endowed.

She'd smile, rather excited to take on another Titan. "It's nice of you to introduce yourself but I'm pretty sure every newbie has heard your name at least once. I never thought I'd get to meet you in person though. My names Eshe, I hope we have a great match too." She'd begin to lightly bounce on the balls of her feet, pumping herself up as she worked to rest her nerves.
_________________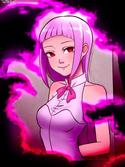 LilyStar




Posts

: 894


Join date

: 2018-02-27


Age

: 26


Location

: Your heart



Belinda would tilt her head a bit to the side as she heard Eshe talk, she was rather taken aback. Deep down she figured that yeah she was a big name here in Friction now, but she wasn't exactly used to being treated like that....maybe it was cause she was still just used to her sister being a lot more famous....

She'd nod her head though and smile as she watched Eshe start to bounce on her feet, and with it the blond would step forward a bit and roll her shoulders. Raising her arms up and readying herself. " I'm sure we will." Belinda let out as she would wait for the bell to ring as she'd start to circle the beautiful Egyptian.

LunarWolf




Posts

: 22219


Join date

: 2011-02-17


Age

: 30


Location

: The Root



Belinda seemed a bit taken aback by her words. She wondered if she had said something stupid or maybe offended them but the smile took those notions and tossed it away like an after thought. Eshe couldn't help but smile back, she felt their eager energy flash against her own sending her sense into overdrive.

As she bounced on her feet, The Swede began to circle her, a natural stance to take when in the ring. The blonde must've saw her as prey but Eshe wouldn't let that thought slide. She'd take a step back and circle, the bell suddenly sounding without the referee's interference.

The Egyptian would take a step closer to Belinda, challenging her position as she took another step closer. Attentive to how far apart they were, she'd raise her arms and lower her body, demonstrating her challenge.
Last edited by LilyStar on Mon Jul 20, 2020 3:08 pm; edited 1 time in total
_________________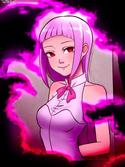 LilyStar




Posts

: 894


Join date

: 2018-02-27


Age

: 26


Location

: Your heart



The two young beauties would start to circle one another, readying for the match as the bell had rung....Belinda narrowed her eyes a bit as she watched the movement of Eshe who seemed to be pretty well accustomed to the ring already, inching a step forward and then another. Belinda would answer those steps in kind, as she closed in with the Eshe towards the center of the ring.

After a few seconds though, Belinda would step in...deciding to lunge in at Eshe and attempt to lock up with the Egyptian, trying to go in for a collar and elbow lock up against the white and red clad woman. If she accepted then Belinda would start to try and force the beautiful dark skinned woman backwards with that famous Northman strength!

LunarWolf




Posts

: 22219


Join date

: 2011-02-17


Age

: 30


Location

: The Root



The Egyptian wxsmijed her Swede rival closely as they began to circle, with the bell signaling their start, she'd immediately drop into stance Inchon forward. The blonde seemed to have the same idea, inching closer and closer toward Eshe. In a flash Belinda was on top of her, locking into a collar and elbow lockup. She'd dig her boots into the canvas as she felt that hard push.

Back peddling with the sudden force of that Northman strength, her footing had to give, dragging against the mat, she'd take a step out to finally ground herself. Belinda has power, she'd give her that much but she wasn't finished yet. With a mighty shove, Eshe would begin to push back, attempting to force the blonde back a few steps to regain her lost territory.

If she managed to bring to the Swede back to the center and then some, she'd step in again, throwing her whole body into the battle of their lockup. She'd grit her teeth with exertion, not willing to let herself be pushed back like that again.
_________________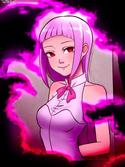 LilyStar




Posts

: 894


Join date

: 2018-02-27


Age

: 26


Location

: Your heart



The two of them charged at one another and locked up and with it the blond quickly took the initial advantage as she shoved her backwards, fording the beautiful Egyptian to back peddle as she forced her backwards, closer and closer towards the ropes. There was a squeaking of soles of their boots as Belinda forced Eshe backwards.

However, the violet haired woman managed to brace herself against the canvas and put a stop to Belinda's charge and then started to push into the blond. Forcing her backwards and retaining the lost steps....however Belinda would brace herself and lock her legs in, stopping Eshe dead in her tracks and putting them back to where they started this off.

"N-not bad...how about we try this!" Belinda would flex her strong legs and shove forward again! Trying to bully Eshe backwards slowly but surely trying to force Eshe to back right up into the ropes and shove her fit and busty frame against the Egyptian's fit and busty frame as she tried to press her up against the ropes.

LunarWolf




Posts

: 22219


Join date

: 2011-02-17


Age

: 30


Location

: The Root



With some effort, she managed to stop the blonde from succeeding in pushing her back toward the ropes. Eshe would begin to push back, Belinda's boots dragging then stepping back from her forceful push until they were back where they started. She smirked, she wanted to keep going but the Swede pushed back again with conviction.

"It'll take..more than that!" She exclaims. The Egyptian takes the challenge head on as they would flex those calves, pushing her back a step and then another. Flexing her own in return, she'd fight just as hard to regain her lost ground. A low groan began to build in the back of her throat as she pushed back.

If she managed to keep up the fight for control, she'd take a step forward, attempting to press her body hard into the contest.  A smile creeps o her face, she's loving the work she had to put into keeping herself grounded. Straightening up her back she'd look to take another step forward, her son was those ropes, just like Belinda, she wanted to prove she had the strength to do it too.
_________________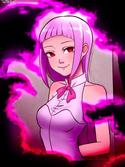 LilyStar




Posts

: 894


Join date

: 2018-02-27


Age

: 26


Location

: Your heart



Belinda and Eshe were locked up in a tight collar and elbow grapple as they were pushing and trying to force one another backwards, Eshe had managed to reclaim some ground and now they were struck in a stalemate. Strong legs flexing and they were pushing against one another, their ample busts mushrooming together as the blonde would let out a grunt as they struggled against one another.

After a few more seconds of this though, Belinda would grit her teeth and try and take a step forward. Digging into that great Northman strength of hers to try and force Eshe backwards. Looking to force her Egyptian opponent backwards! Trying to march her way forward and bully Eshe back into the ropes.

LunarWolf




Posts

: 22219


Join date

: 2011-02-17


Age

: 30


Location

: The Root



Page 1 of 4 • 1, 2, 3, 4
---
Permissions in this forum:
You
cannot
reply to topics in this forum