Champions & #1 contenders
Avalanche 2020 Postponement
Mon Nov 23, 2020 10:04 pm by killcarrion
Due to various circumstances, including some board members becoming ill (whom we all wish a prompt and speedy recovery), magnified stress levels due to the holiday season, and the fact that our delay of SummerSplash may have inadvertently pushed some storylines further down the line...this year we've decided to postpone the beginning of Avalanche from Dec 1st to
Dec 15th.
This is to give members more time to finish threads or further storylines in preparation for their Ava match, and hopefully …
[
Full reading
]
Comments: 0
Retirement
Thu Nov 19, 2020 7:17 pm by WrestleMind
Howdy everyone, 
I've recently had a bit of an appifiny that drives me to retire from this forum for the foreseeable future.
I'm sorry to everyone I have an active thread with. Unfortunately, I won't be finishing our threads. If you wish you have my blessing to finish the threads however you like. 
If anyone wants to take my face claims or my characters as a whole please feel free to reach out and ask. 
It's been a fun ride. Good luck and thanks for everything. 
Edit: Sorry I didn't …
[
Full reading
]
Comments: 14
Poll regarding the possibility of Mods booking PPV matches.
Sat Oct 24, 2020 1:43 am by Old_Man_Tai
So, basically, was wondering all of your thoughts regarding the possiblity of mods booking ppv matches.
The thought was, since people often seem to have trouble finding partners for ppv matches until the last minute or so, what if the mod team was to step in and, well in advance of the show, book the show ourselves, and try to put together the best matches we can, including title defenses, no.1 contender matches, and so on and so forth?
While I doubt our more popular members need such a …
[
Full reading
]
Comments: 9
Name: Yukino amidala 
Age: 24 
Height: 5'11
Weight: middle weight
Hair color: shiny light blue
Eye color: glowing blue.
Skin color: dark blue/ bluish black
Nationality: Haije/ haijian 
Alignment: teasing face
Theme song: 
Wrestling stats
Nickname: the haijian fighter, the slippery striker, the grabby grappler goon, the beauty with the child mind 
Strength: 6.9/10
Speed: 9.1/10
Agility: 9.2/10
Intelligence: 8.8/10 
Stamina: 9.2/10
Counter: 8.3/10
Fighting style:: a very slippery and agile fighter, you try to grab on to her, she'll slip out like butter or soap, though this is isn't from any kind of cream or anything, her skin is natural like that, though her skin isn't ultra slippery if you hold her hard enough you can keep the hold on her. She's also a striker and a bit grabby and doesn't really know personal space cause the haijians are pretty "close" with each other. Also she likes to tire out her oppenets with smothers and scissors.
Favorite moves
Strikes. 
Kicks
Smothers 
Boston crab 
Grabs
Scissors
Headbuts 
Knee strikes. 
Finisher moves
Grabby grabby time!!: she will grab on to the oppenent and do a German suplex, then lift them over her head and slams them down and last jump and slams her elbow on their stomach, and as a apology she will rub their bodies to relax them, she's good with her hands, or rub their personal areas (hentai only) 
Bring the double pain!: she will trap oppenent in a bear hug while giving them headbuts to their head to double the pain
Squeezing pleasure: she jumps on to the oppenents fsce, wraps her legs around their neck upside down while their face is blinded by her crotch, she goes down and either licks, rub or strokes their special area. 
Back pulling!: she rolls with them until sjes on her back and she grabs on to their neck and leg and uses her knees to push on their back to bring the pain. 
Personality: a happy and carefree woman. She has a very active imagination, treating fighting as a game, also she's kinda handsy and grabby. She also likes to tease any one, either playfully or flirting. It may seem weird to most people but to her people the haijians this is all completly normal behavior.
History/backstory: Yukino is from a foreign land called Haije and her people are called the haijians. The haijians all have dark blue skin but as for their hair color they either have light blue, light pink or light green. Their skin can adapt to the heat and the cold making them able to travel through desserts and cold places no problem. The Haijians are also very close and grabby with each other, pretty affectionate people too they welcome all visitors. The both male and female haijians do have long hair but most males have more green hair then pink hair, while the females have more pink hair then green, there is a 50/50% blue hair ratio of Haijians. 
Yukino comes from a nice family where her father is a baker and her mother is a dancer. She has many siblings, and shes the 3rd oldest in her family, her 2 older brother and sister tought her how to fight. And she tought her younger siblings how to fight. Once she turned 16 she began to travel all over the world, seeing new sights, wondering why people have more lighter skin compared to her, and she loves to fight like a game.
Gallery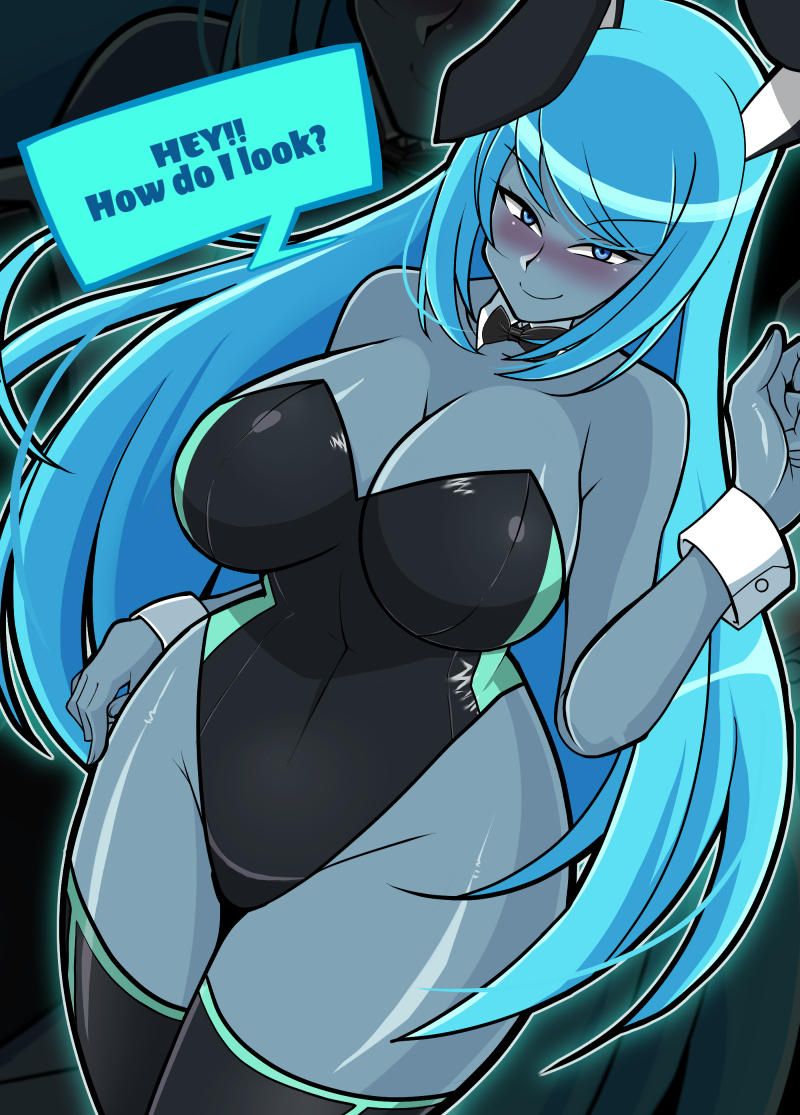 *torra shinjiro17




Posts

: 437


Join date

: 2019-08-26


Age

: 21



---
Permissions in this forum:
You
cannot
reply to topics in this forum