Who is online?
In total there are
59
users online :: 5 Registered, 0 Hidden and 54 Guests :: 2 Bots
Deus001
,
killcarrion
,
Simone
,
Teenwrestler
,
Yori
Most users ever online was
418
on Tue Jul 30, 2019 4:51 am
Champions & #1 contenders
Howdy strangers.
Tue Nov 28, 2023 8:25 pm by Yori
Just a small hello from an old face. I will be coming around for a bit soon and figured I would pop in. To anymore I have an unfinished thread with, if you have a desire to continue it with me just let me know and shoot me a link. While I am open to fielding ideas for new threads, I will be very selective with taking anything while I gauge my activity capability and trim/update my roster.
Toodles.
Comments: 4
Tension Match for Melanie~
Tue Nov 28, 2023 7:56 am by Leon564
Comments: 0
Looking for a match for Lucy
Mon Nov 20, 2023 8:49 pm by NobuharuKinjo
Comments: 0
Name: Carmen sandiego
Age: 26
Height: 5'9
Weight: middleweight 
Hair color: dark brown/ black (she likes to change it up) 
Eye color: blue/black (she has alot of color eye contacts 
Nationality: French 
Alignment : tweenger (mostly face)
Theme song: 
Nickname: the luring beauty, the theif of hearts, the scarlet thief, the lovely woman in red.
b]Wrestling stats
Strength: 5.3/10 (while stronger than a average middleweight woman she isn't too too strong)
Speed: 7/10
Agility: 9.1/10
Intelligence: 9.9/10
Stamina: 8.8/10 
Counter: 9.8/10
Fighting style: due to her spending her childhood around the world, she leaned many fighting styles, like judo, marital arts, pressure points to paralyze, or slow down the body, (though this only last for a minute or 2) sexual moves to overwhelm the oppenent with pleausre.
Favorite moves
Strikes,
Kicks' 
Headscissors,
Grapple moves, 
Smothers 
Tai quan do, 
Pressure point attacks 
Armbars 
Hurricana 
Counters 
Surfboard 
Kissing (to catch the oppenent off guard) 
Jutsu 
Finisher moves
Pressure point paralyzing parade: This move starts off as once the oppenent is tired enough she will use her pressure point attack but this time it'll last for a while (though it'll wear off) and this has a variety of possibilities, either she would pin them down for a pinfall, grab them and tie their hands to the ropes and either beat them to submission or overwhelm them with pleasure, make them lay on the ring floor and trap them in a reverse headscissor and would touch and lick the pussy or cock in certain spots to make them squirt more than usual and make them feel more pleasure than they had in their lives. Or sit on their face until they pass out. 
Personality: seductive, and alluring but don't think she's a airhead she's also smart, intelligent, clever, she doesn't trust the police or any form of authority so she takes the law and style into her own hands, though she doesn't kill cause she doesn't wanna go down that path, ever again. She can be quite kind and helpful to others in trouble. She likes a good challenge in a fight, it makes her blood boil and excites her. And she studies the oppenent during the match, watching them like a hawk looking for a weakness or blind spot. 
History: growing up was nearly perfect for Carmen. She had a loving family a great house, alot of money and a great school. But soon enough her life came crashing down. At the age of 14 her family was killed and most of the family fortune was stolen by a group of thugs working for the mafia. They didn't see Carmen cause her mother hid her so they wouldn't get her too. She was founded by the police and was sent to a orphanage, she learned that this was a cold case and the police coudlnt do anything about the thugs. 
This angered her and ever since she distrusted the police. 6 months later in the orphanage she was adopted by a old man who was a master of combat. Once he took her in he trained her how to fight and she leaned pretty quickly. And once she was 15 and learned everything that the old man knew, he signed her up for a teen fighting tournament, where teens all over france would fight to prove themselves, she entered and it was a tough time, and she almost lost but in the end she became champion. Her prize was a all expense paid trip all over the world to train in all the fighting styles. She spent 11 years traveling and training in many fighting styles.
Once she was 26 and a beautiful woman she came back to france and leaned that crime is still active. She had enough just sitting around and waiting for the police, so she decided to take matters into her own hands, so she doned the identity, the alluring thief and is now fights for the people, her own way with no help.
Gallery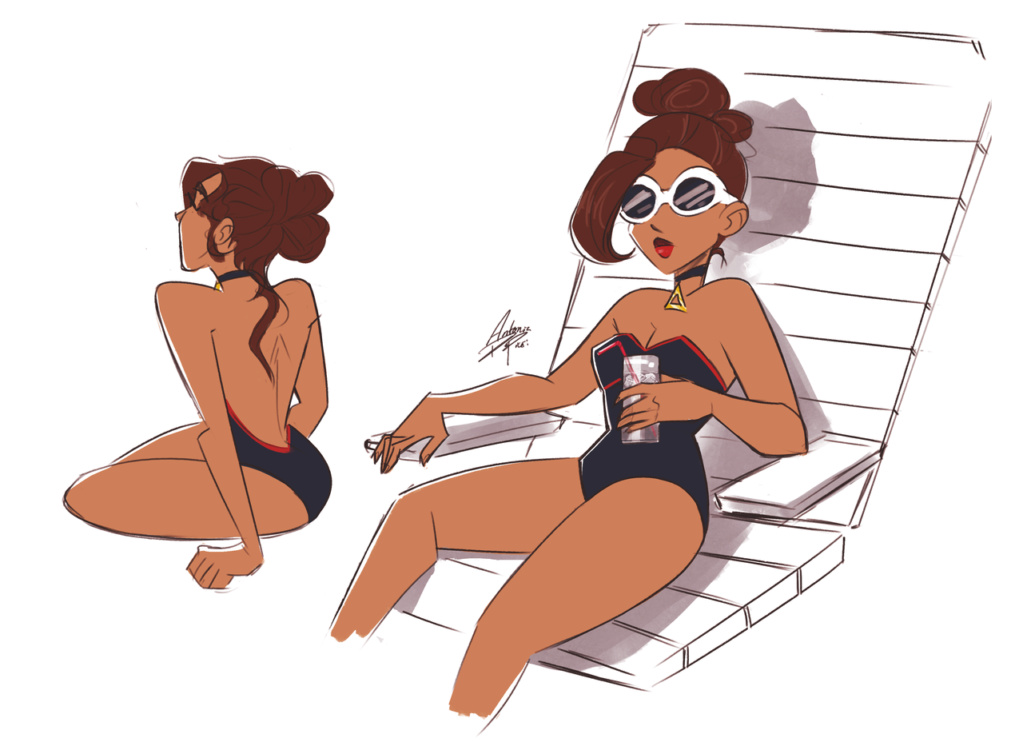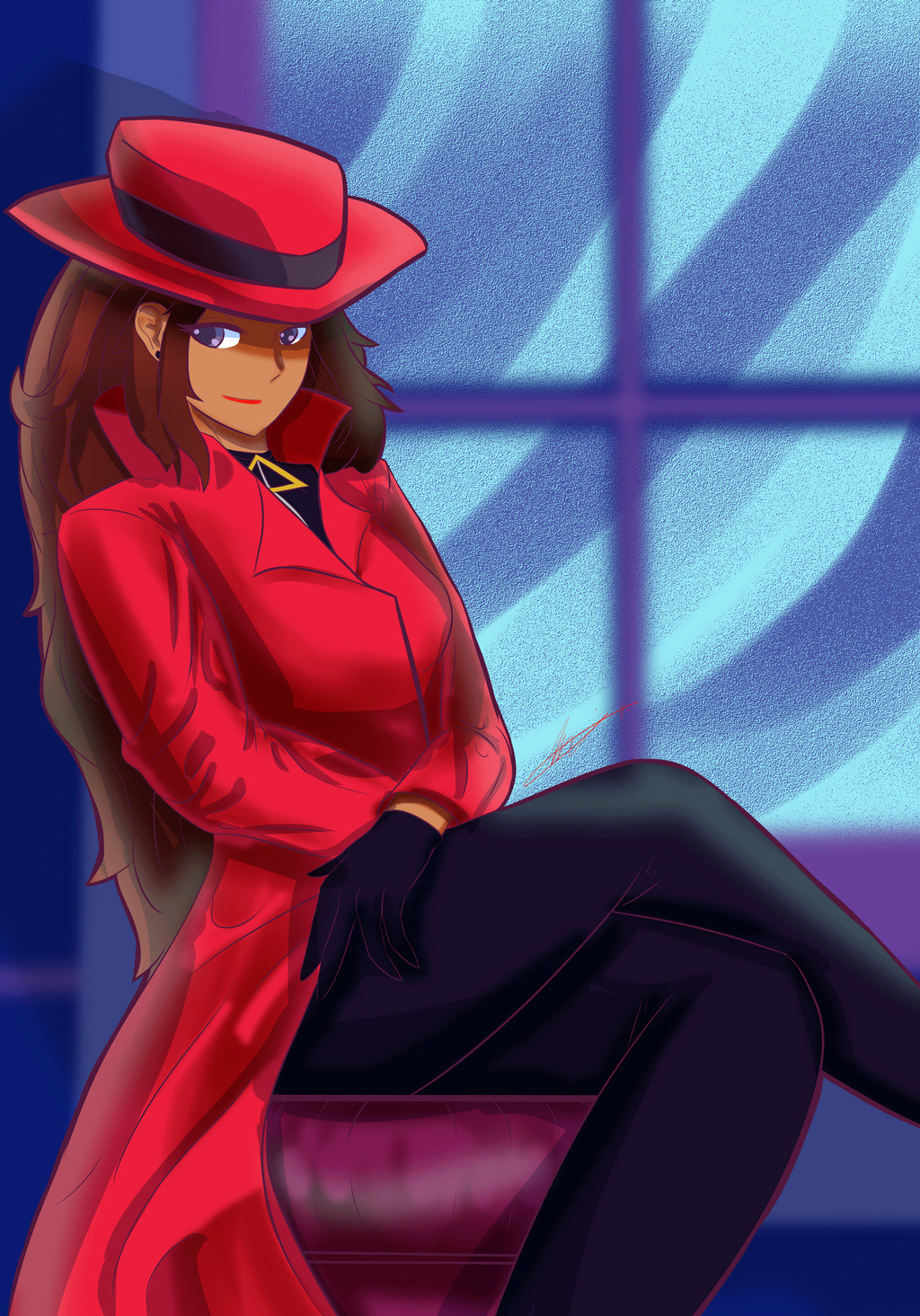 [/url]
_________________
https://www.afwrpg.com/t19223-torra-shinjiro
https://www.afwrpg.com/t19593-gala-blaze#529901
https://www.afwrpg.com/t19667-morgana-aqua#531866
https://www.afwrpg.com/t19678-samantha-cattra#532158
ttp://afwrpg.forumotion.com/t19701-carmen-sandiego
https://www.afwrpg.com/t19740-queen-monique-chrysalis#533683
https://www.afwrpg.com/t19758-yukino-amidala#533922
https://www.afwrpg.com/t19795-abigail-shinobu#534539
https://www.afwrpg.com/t19810-madara-zenzo#534774
https://www.afwrpg.com/t19822-dickson-deidara

*torra shinjiro17




Posts

: 437


Join date

: 2019-08-26


Age

: 24



Similar topics
---
Permissions in this forum:
You
cannot
reply to topics in this forum