Who is online?
In total there are
33
users online :: 4 Registered, 0 Hidden and 29 Guests :: 2 Bots
fadetoblack
,
skip-stop
,
Unlife
,
Yori
Most users ever online was
418
on Tue Jul 30, 2019 9:51 am
Champions & #1 contenders
Debut Match
Sat Jul 24, 2021 1:34 am by Rymiscuius
Hello.
I might have time for a thread or two.
Got one character so far, she's pretty snazzy.
PM if interested but discord will likely be easier
Rymiscuius#7782
Comments: 0
Match Wanted
Sat Jul 17, 2021 6:51 pm by KillerV
Looking for female opponents against my Killer King or Nathan Ballwin.
Prefer my males win the match.
Can discuss via DM or Discord KillerV#5130 for more details.
Thank you.
Comments: 0
Brittany (Major Beats) Lewis gets squashed.
Fri Jun 11, 2021 9:15 am by Lotuswarrior
Its been a long time and I thought I'd see how things are going. So I figured I'd help someone out with putting someone over. Looking for a heavyweight or some heel to show off what they can do to another person. Got a big match coming up and want to highlight certain traits/skills with your wrestler then I'd help you with those.
I don't expect the match to be long, but not a complete squash match. Kinda want Brittany to piss off her opponent by dancing around the ring and avoiding being hit, …
[
Full reading
]
Comments: 4
Page 1 of 9 • 1, 2, 3, 4, 5, 6, 7, 8, 9
Match type: Oil wrestling (Hentai heavily encouraged)Win condition: Pinfall, KO or Submission
Maria Fenanda:
Well this wasn't something Maria had in mind for her debut... A oil wrestling match with a dash of hentai sprinkled in. Needless to say Maria was not impressed, while she did enjoy some good oil wrestling, she came here for actual matches, not this gimmick side shit. "Ah what a disappointment..." She would roll her eyes as she got her self into attire. It was a purple one piece with a floral pattern on top, before lightly oiling her self. Making her way backstage she didn't have to wait long until she was que'd for her entrance.
Her theme
would start playing as the lights focused on the stage. Strutting out Maria took had a confident bounce to her steps as she waved to the crowd. The skin tight one piece highlighting her abs and the light layer of oil making her all the more appealing to the crowd. She would circle the ring a few times making some suggestive posses before stepping up the steel steps and into the ring.
Fighting for a crowd this big was kind of overwhelming for Maria but she had no time to get lost in shock as she had a match to win right now. Against some boy called Torra Shinijiro no less. Walking over to her corner she would lean into it holding the sides of the ropes, making her self comfty for Torra's entrance.
Last edited by GreatForce on Mon Sep 09, 2019 1:21 am; edited 2 times in total

GreatForce




Posts

: 495


Join date

: 2019-03-13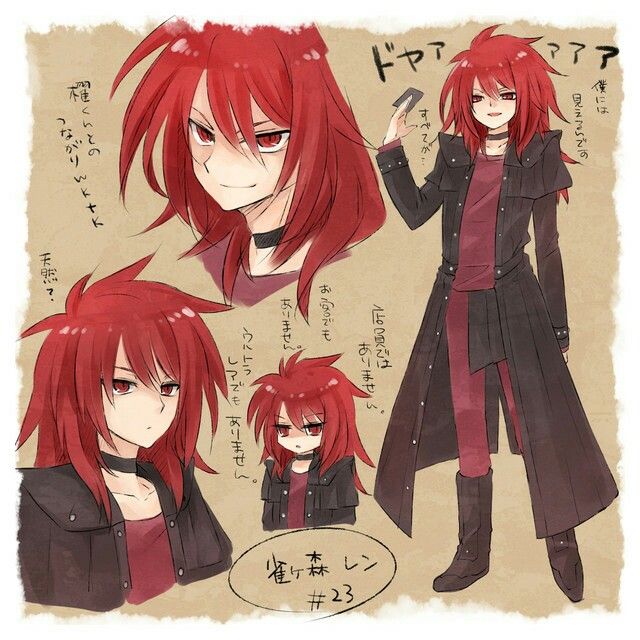 In the locker room torra was doing some last minute stretching when they called him down, but before he could get out of the locker room he was covered in oil, it tickled his skin and he felt kinda slippery, and since he was wearing nothing but long boxers it made him feel kinda good on his skin.
As he was walking down to the ring the howls from his theme was playing, he waved to the crowd as the wind of the A.C in the ring was blowing his long red hair making him look majestic, he at least climbed into the ring and saw his opponent, and she looks pretty. Her hair looks amazing, her tattoos looks awesome , she looked absolutely tough, and the oil made her body glow and her legs too, they look powerful and thicc, torra always had a thing for leg.
Torra quickly snapped out of it and decided to have a few words before the match, he went up to her before the bell rings. "Hello there you must be Maria, pleased to meet you I'm torra Shinhiro and I hope we have a good match, may the best fighter win." He extended his hand offering a friendly handshake.

*torra shinjiro17




Posts

: 437


Join date

: 2019-08-26


Age

: 22



This boy looked like a good not gona lie. Maria watched as the red haired warrior made his was down to the ring. Looks were about the only thing he had tho... His body left much to be desiered from the Latina bruiser. Seemed kind enough walking up to her for offer a simple handshake."Ah si! I wish you luck too!" Maria would shake his hand before lightly loosening her body up before the bell rang.

*DING DING DING*

"Ready or not little caveron... Here I come!" gliding across the oil Maria almost made it look like their was no oil at all! She was coming at Torra fast too, ready to spear him right in gut and take him down to the mat! If she did take him down she would follow it up with some light jabs to his chest. Needed to soften this boy up before she did anything naughty to him.~

GreatForce




Posts

: 495


Join date

: 2019-03-13



Torra chuckled cause he knew she underestimated him, they always do but at least she was kind enough to shake his hand back. Once he got to his corner the bell rang, and once she did her little taunt at him he saw her go in fast but he was fast too.

Thanks to his fast oliy body he manages to barely dodge her and before she could react to him dodging her, he quickly gave a few fast jabs at her face then moved fast to her back and punches it a bit and lastly sweeps her legs to make her lose balance and fall.

*torra shinjiro17




Posts

: 437


Join date

: 2019-08-26


Age

: 22



Maria would miss Torra by a near hair as she crashed into the corner. The small window allowing Torra to get a few fast jabs in before moving on to her back to dish out a bit of damage their. His leg sweep would have no effect tho as it bounced off her muscular legs like a ping pong ball. "Hehe... Your gona have to hit harder than that little chavalito!" Almost on a dime she turned her body swinging her arm like a wrecking ball, trying the send this red haired warrior into the mat. He seemed like a fast one so she would trying to get on top of him would be her biggest priority.

GreatForce




Posts

: 495


Join date

: 2019-03-13



Torra was surprised by his attack didn't work, in fact it seemed like he can't hurt her at all. He dodged her attack And jumped back. "So your trying to knock me over but you can't fight what you can't catch." He said playfully and then ran and jumps over her and wraps his arms around her neck and legs around her waist and used his free hand to rub her breats.

*torra shinjiro17




Posts

: 437


Join date

: 2019-08-26


Age

: 22



Despite what it looked like Maria was taking ever so small amounts of damage from Torra's hits, she wasn't invincible after all, the main issue for Maria right now was just Torra's speed. He was just so fast, almost every attack she threw at him was avoided with ease! "Oh we'll see about tha-" Maria would be cut off at the end as Torra jumped over her and wrapped his arms around her neck and locked onto her waist. "Nugh... A-ah!" The Latina Juggernaut would let out a small moan as Torra rubbed her breasts with his free hand. He was dam good at it too!

GreatForce




Posts

: 495


Join date

: 2019-03-13



Torra smiled that his moved worked out great , but he also knew if he makes one mistake she'll take advantage of that and use it against him, so he held on tight and squeezed her neck and waist more and kept rubbing and squeezing her big breasts to try and weaken her. "You know alot of people underestimate me, it's fun to prove em wrong and show em I mean business." He said playfully as he stops rubbing her breasts and now was trying to rub her pussy now.

*torra shinjiro17




Posts

: 437


Join date

: 2019-08-26


Age

: 22



Marira bit her lip to keeps the small moans in, as Torra worked his way down to her pussy. "Nugh... A-Ah... Y-Your good I'll give you tha-that..." Marira couldn't help but squirm a bit as she started loosing her self. Maria wasn't gona take this with out a fight tho, if Torra wanted to be behind her then he could be under her as well! Like a falling tree she tipped over crashing down on the mat with a hefty thud! She wasn't sure if she got Torra tho but she felt something!

GreatForce




Posts

: 495


Join date

: 2019-03-13



Torra was so foucued on this that he didn't have enough time to react before she she suddenly fell on her back brining him down with her but with him on his back stunned by that sudden drop. "Talk about a timber." He says jokingly

*torra shinjiro17




Posts

: 437


Join date

: 2019-08-26


Age

: 22



Page 1 of 9 • 1, 2, 3, 4, 5, 6, 7, 8, 9
---
Permissions in this forum:
You
cannot
reply to topics in this forum