Champions & #1 contenders
Avalanche 2020 Postponement
Mon Nov 23, 2020 11:04 pm by killcarrion
Due to various circumstances, including some board members becoming ill (whom we all wish a prompt and speedy recovery), magnified stress levels due to the holiday season, and the fact that our delay of SummerSplash may have inadvertently pushed some storylines further down the line...this year we've decided to postpone the beginning of Avalanche from Dec 1st to
Dec 15th.
This is to give members more time to finish threads or further storylines in preparation for their Ava match, and hopefully …
[
Full reading
]
Comments: 0
Retirement
Thu Nov 19, 2020 8:17 pm by WrestleMind
Howdy everyone, 
I've recently had a bit of an appifiny that drives me to retire from this forum for the foreseeable future.
I'm sorry to everyone I have an active thread with. Unfortunately, I won't be finishing our threads. If you wish you have my blessing to finish the threads however you like. 
If anyone wants to take my face claims or my characters as a whole please feel free to reach out and ask. 
It's been a fun ride. Good luck and thanks for everything. 
Edit: Sorry I didn't …
[
Full reading
]
Comments: 14
Need Debut matches/Simply looking for more
Wed Sep 09, 2020 12:19 am by Void Effect
Comments: 13
Hi hi, I'm
skip-stop
.
Since you are here, then most likely you are interested in something. So I think you should know a few things.


I'm open to any suggestions. I believe that anything can be discussed.

My Discord tag is skip-stop#4063. It's the easiest way to contact me.

My opportunities. A bit busy

About opportunities:

Free - there is time to write posts often (at least once a three days) and there is opportunity to take a few threads for my characters

A bit busy - there is time to write posts relatively often (at least once a week), but I still can take a few new threads

Busy - there is almost no time to write posts (maximum once a two weeks) and there is no possibility to take threads

Break - I do not write posts and do not take threads
--------------- My characters ---------------
Name:
Astrid Arvidsson
Alias: Golden Dragon
Age: 23
Power tier: S
Title: none
The main goal: Friction World Champion title
The main type of matches: any, except hentai
Availability for Tension: yes
The main romantic line: closed with Jessica Wright
The main rivalry line: open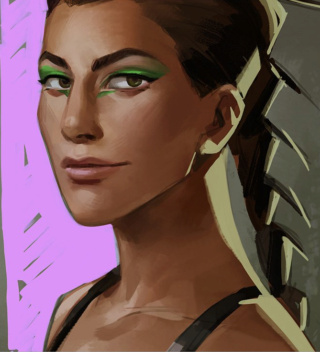 Name:
Nerissa Labong
Alias: Echidna
Age: 26
Power tier: S
Title: none
The main goal: I'm gonna take everything I want
The main type of matches: bitch, please, I can handle anything
Availability for Tension: yes
The main romantic line: open
The main rivalry line: open
Name:
Charlotte "Lotta" Ravel'
Alias: Sand Lizard
Age: 25
Power tier: S
Title: none
The main goal: Entropy Champion title
The main type of matches: any
Availability for Tension: no
The main romantic line: closed with Lucy Stone
The main rivalry line: closed with Alaina Sanders
Name:
Lunara Ashmore
Alias: Jaguarundi / Lady Hardstyle
Age: 25
Power tier: S
Title: none
The main goal: Friction Hentai Champion title
The main type of matches: hardstyle hentai
Availability for Tension: yes
The main romantic line: open
The main rivalry line: closed with Claudia Augusta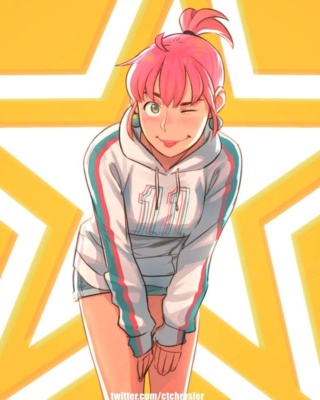 Name:
Margarita "Margo" Jorgensen
Alias: Sea Star
Age: 22
Power tier: A
Title: none
The main goal: Rising Star Champion title
The main type of matches: any, except hentai
Availability for Tension: yes
The main romantic line: closed with Mia Yukari Wilson
The main rivalry line: open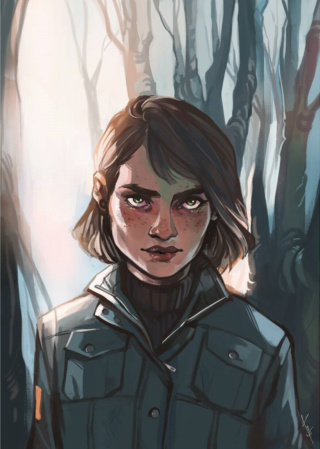 Name:
Karen Aoki-Justice
Alias: Hawk Moth
Age: 22
Power tier: A
Title: Horsewoman of the Apocalypse "Famine"
The main goal: Hardcore Champion title
The main type of matches: hardcore
Availability for Tension: yes
The main romantic line: open
The main rivalry line: open
Name:
Lily Menage
Alias: Black Crow
Age: 23
Power tier: A
Title: none
The main goal: nope for now
The main type of matches: any
Availability for Tension: no
The main romantic line: closed with Sachiko Takahashi
The main rivalry line: open
Name:
Sintharia Ashmore
Alias: Komodo Dragon
Age: 22
Power tier: A
Title: none
The main goal: nope for now
The main type of matches: any
Availability for Tension: no
The main romantic line: open
The main rivalry line: open
Last edited by skip-stop on Tue Nov 10, 2020 8:23 pm; edited 42 times in total

skip-stop




Posts

: 827


Join date

: 2019-05-11


Age

: 24


Location

: Nobody knows, heh




skip-stop




Posts

: 827


Join date

: 2019-05-11


Age

: 24


Location

: Nobody knows, heh




skip-stop




Posts

: 827


Join date

: 2019-05-11


Age

: 24


Location

: Nobody knows, heh




skip-stop




Posts

: 827


Join date

: 2019-05-11


Age

: 24


Location

: Nobody knows, heh



---
Permissions in this forum:
You
cannot
reply to topics in this forum