Who is online?
In total there are
38
users online :: 3 Registered, 0 Hidden and 35 Guests :: 3 Bots
killcarrion
,
KillerV
,
Underdog21
Most users ever online was
418
on Tue Jul 30, 2019 9:51 am
Champions & #1 contenders
Looking for fun Fights
Tue Sep 27, 2022 5:34 am by Leon564
Hello folks! Putting it out that I'm available to discuss matches for either James or Melanie.
If you are trying to find their profiles you can use the character search and type in the following;
James Elforn
Melanie L'belle
------
If it's for an author of my name tag then that's me! You're free as well to throw me a friend request on Discord since I'm not in the Discord server at this time.
Leon564#4514 (Discord)
Thanks for your read and have a great
[
Full reading
]
Comments: 0
Page 5 of 5 •
1, 2, 3, 4, 5
Veronika was impressed with Cicilia's drive, she was curious as to why could possibly be the force that pushes her forward but digging up the past left more trenches than she cared to undertake. The Russian felt a sense of shame with this hold, with someone like the juggernaut, a person she rarely met in her line of work now, she wanted to feel that collision, the push and pull of another seasoned fighter. This realization made her grip on their ankle loosen, back peddling to give them room to get back on their feet. It was here she'd drive another rule into her being for this match: she'd fight without the use of holds, her own would demanded it.

If Cicilia would stand, Veronika was more than happy to give her a chance, she'd hold back on the charge, it just didn't seem to fit her newfound desire. The only thing on her mind was fighting the juggernaut at her best, fight then like she's heard and finish it off with her bare hands. The hands that had tasted combat before, the hands that trained diligently for her father, for her country and she was going to win.

The solider would set herself into a defensive stance. Her knees bent forward, her arms at an equal distance to her legs, those tanned fists of hers would clench shut as she glanced at her target. ""I want see how you win. I fall first or you?" a small taunt but an equal threat, face fixated to a serious expression of determination and that of defiance.
_________________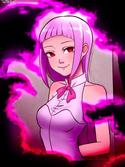 LilyStar




Posts

: 894


Join date

: 2018-02-27


Age

: 26


Location

: Your heart



Something made the Russian give up her hold... what was it...? What could it have been that could've made a trained soldier give up her high-ground advantage? She literally had the Juggernaut on the ropes, clawing for them quite literally and suddenly... she chose to just... give up on it like the submission wasn't worth the trouble. Of course, Cicilia was quick to jump to her feet lest Veronika choose to tackle her again... but once more, the German was given a seemingly endless number of chances to get up and ready herself...

Odd.

She knew if she were in Veronika's place, she wouldn't have given up her hold so easily... It would've taken a fight, something the two of them would have to wrestle for... But then, she couldn't report to know what was going through Veronika's head. With the Juggernaut back on her feet, where she was strongest, she raised her fists back into her boxing stance as her opponent seemed to do something similar, the two of them staring intently at one another in a sort of stand-off. Just as the boxer was preparing herself to DIVE back in again, however, Veronika spoke, admitting that she wanted to see HOW Cicilia won, not THAT she will... She blinked, surprised by this... Was... Was she encouraging her...? Her own opponent encouraging her to actually do better...?

...That's strange... Not the act, though that too was odd... But what was more was this feeling of... happiness... happiness that she was given direction.

...Damn it, this wasn't the time!

Cicilia, much like how she had intended from the start, CHARGED down the Russian soldier, but instead of hammering into her guard with more easily avoidable heavy-slow strikes, the German peppered her face and body with quicker lighter blows, enough of which landing guaranteed to make any giant fall! Jabs at Veronika's nose and cheeks before quickly ducking down for a quick, stabbing uppercut into her stomach or a hook into her ribs! Her punches were more akin to knives than they were the hammers they frequented: Precise, cutting, deadly...

Once she had Veronika pinned in place by the volley of her blows, Cicilia would suddenly LUNGE for the soldier, leveling herself low, shoulders tucked like an American Football player going in for a tackle! Should her shoulder connect with Veronika's abs, the Juggernaut would WRAP her arms around her and CARRY the larger woman ALL the way into a turnbuckle where the pummeling could truly commence!

Cicilia




Posts

: 2866


Join date

: 2017-11-24


Age

: 24


Location

: 07/21



Veronika couldn't understand her motives at this point either, the Russian would normally never, ever under any circumstance release her for but...she could feel it. The sadness, the anger, the discontent, but she saw that slight glimmer of hope. She supposed that there was still something in their life that made the push and fight to keep going. Perhaps in the grand scheme of things she saw Cicilia as one of her men, broken, down on their luck and in need of a good yet thorough talking to. That seemed very well to be the case. She noticed that even with herself that she had a soft spot for giving a hand to those that have been in her state of mind.

She couldn't let her mind wander, the last was the last and this was her life now. She was ex-military, wrestling was her job and she needed to get back to it. With her arms up in her stance, the juggernaut rushed for her, the Russian would grunt as she felt the peppered punches. Some managing to hit their target sending her a step back but the solider wasn't so easily toppled as many of her own platoon could attest to. Veronika knee she'd have to draw Cicilia in to really get things going. They had traded heavy blows for lighter quicker blows which struck and chipped away at her bit by bit. The damage was minimal but it still stung wherever she was struck.

By now, their tactic had become a bit to obvious, she surmised thy Cicilia opted to cornering her opponent's, a boxers move but a predictable one at that. Still this could work on her favor. The solider has a plan of attack, the German would feel her might and crumble at the same time.

What she didn't expect was the sudden tackle. The rough shoulder rubbing into her chiseled abdomen stung, she knew she had to push through the pain. For some reason, she could hear her drill sergeant shouting these words at her. She'd grunt angrily, as she'd lean forward, attempting to slow her down as she'd dig into the canvas. Cicilia has made a grave mistake by attempting to drive her into a corner, if Veronika had managed to slow down their charge, her knee would shoot up to drill right into their stomach, as payback for the tackle.
_________________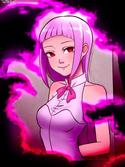 LilyStar




Posts

: 894


Join date

: 2018-02-27


Age

: 26


Location

: Your heart



Veronika might've tried to slow the Juggernaut down but this resistance only encouraged her to put in more strength... More power to keep her momentum going! She would not be stopped by this stubborn soldier and she CERTAINLY wasn't going to let her control the pace of this fight! Now that Cicilia had the pacing under her command, she was going to use every bit of it to take Veronika to the floor! This was the ending part of this match... and Cicilia was going to make sure that, no matter what, this fight wasn't going to last much longer!

With Veronika failing to slow the German's charge, Cicilia would SLAM her into the corner with vicious power, practically shaking that side of the ring upon impact! The moment they connected, the German would RIP herself up out of the hold she had taken and, should the Russian attempt her knee strike now, Cicilia's hands would shoot down, catching it JUST before the hostile-knee-cap would collide with her abs!

Should everything fall into place this way, the Juggernaut would then throw her head forward, SLAMMING into into Veronika's nose before cocking a fist back... and THROWING it up into her stomach, aiming to double her over! Should her punch connect, the corner would shake and rock again, the sheer force of the German seeming to suggest that part of the ring was losing it's structural integrity!

In one final attempt to end this match, the German would move to hook an arm over Veronika's neck and another between her legs, pulling the Russian soldier into a fireman's carry!

...Before throwing her HARD in front of her... right onto her knee in a fireman's backbreaker!

Cicilia




Posts

: 2866


Join date

: 2017-11-24


Age

: 24


Location

: 07/21



Veronika had let herself be the punching bag for the juggernaut practically the whole match. It seemed like a wasted effort to give up now but she had put her pride in the line, thrown herself into the crossfire for a woman who's hurt ran deep. She could sense that anger that boiled beneath their skin and the Russian sought to cleanse it. The ex-militant could at least say she was confident in that much for the most part but her body paid a hefty price for that. She could feel the aches as she was driven forcibly into the corner, the pads doing little to cushion the blow.

Veronika had little time to set up her guard as her back exploded in a sensitive pain. Her spine aches and begged to be released from the suffering but she was unwilling to step down. The fury of a German came for her as well shortly after the first cake for her nose, a second hit knocking it out of place after she had fixed it not to long ago. Blood spat along the canvas as she was forced to take the hit, she'd grab along the ropes to hold herself still but came the devastating lunch to her gut, she'd press her boots against the canvas, lock her fingers tight along the ropes. She'd cough in earnest as the air was driven from her lungs but she only leaned a bit forward.

With what little energy she managed to retain, the small smidgen of life left like a fire slowly dying from its embers, she'd roar with her entire being. The solider has one last good punch in her. As a Cicilia grabbed her she'd take the initiative, stepping back, she'd clench her first tightly, pouring every bit of energy into what seemed like her last will and testament to their match. Veronika would fire it off like a gun, a straight shot, barreling to her target as her body would go for the attack. If successful she wouldn't be able to move, even if the juggernaut didn't recoil she'd be easily accessible to the finishing touches.

She wouldn't resist it, her body was limp, no resistance would be shown. The solider couldn't muster a single ounce of her body to move upon her command. With the lift up, her mind would slowly take on the darkness, something told her to finally rest. With Veronika out of exhaustion she'd grunt loudly as her back slammed against their knee, flopping face first to the canvas, laying their after what she felt was a fierce battle.
_________________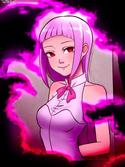 LilyStar




Posts

: 894


Join date

: 2018-02-27


Age

: 26


Location

: Your heart



Veronika was just TOO much to not put everything into her attacks. She wouldn't be able to contain her if she allowed her any time of opening to come back! She was too strong, too quick, too skilled... and she was a soldier. That meant she knew over two-dozen ways to bring the German down... and truthfully it was a wonder why she hadn't used any of those already... Just as well because Cicilia intended to end this fight before it got out of hand! Veronika was someone to be respected... and feared... She couldn't allow herself to grind against this woman until German was but DUST! She MUST take her by storm!

...And it seemed everything was proceeding right on schedule! Her blows SLAMMED into the Russian without so much as a defense to slow them down, battering into the larger woman's face as if she were a child mashing into play-dough with her knuckles! Blood was on her hands now, literally speaking, her knuckles painted with that of a twice-broken nose... Some even splattered the floor by their feet, a sight that made the boxer shiver in... discomfort... but that didn't stop her from continuing her fight! Her blood-splattered fist SLAMMED into the Russian's stomach, burying DEEP into her abs as the woman coughed and gasped for air... but before the German could could lift Veronika up in her special carry...

A fist DROVE into her stomach in a massive uppercut, the force so strong a small shockwave BLASTED out from the opposite end of the boxer's back!

"NNNgh..." Cicilia groaned, buckling over the fist... stumbling forward a step as her eyes narrowed in pain... she gagged and coughed herself, a small spattering of saliva escaping her lips, splattering the floor before them... but as the German looked up, expecting some kind of follow-up... all she saw was the exhausted, wasted eyes of her opponent...

...And even with her stomach in a knot, the German knew she had her chance! Scooping up Veronika in her fireman's carry (with no small effort, mind you), Cicilia SLAMMED her on her knee in a fireman's back-breaker, the woman flopping face-first on the canvas, defeated! With an exhausted huff, Cicilia would grab the russian's shoulder's flip her over on her front, hook her leg into a pin... and wait...

ONE! TWO!

Cicilia




Posts

: 2866


Join date

: 2017-11-24


Age

: 24


Location

: 07/21



As she laid out on the mat, her mind began to swell with thoughts. She wanted to believe she gave it her best but something chained it down, forced her to realize that she could've given more. The first image was of her father, ridiculing her for supporting the enemy, giving them a chance, and wasting his time with such pathetic theatrics that ended in shaming him for her incompetence. In hindsight, his words didn't hurt her anymore now that she had grown up and been surrounded by a platoon that cared about her.

She then went to her platoon, her eyes flutter open at the count of two and she could only imagine them laughing at her, for being so off guard. Perhaps they'd tease her a bit but they'd let that down after a while. Veronika slightly shifted but her movements were minuscule at best. Her body felt like heavy weights had been strapped to her person and kept her down. Her pools shift to the German laying across from her and her leg hooked up on the air.

"Three!"

She sighed, she wanted more from this, she wanted to keep fighting she had so much to give but tonight she was bested. As Cicilia would pull away, the solider would attempt to pull herself together, attempting to at least sit up. "I....lost.." she said quietly, she supposed that she had to take the truth of the De'Reignharts strength with her tonight but her determination began to burn brighter than it had in a while. She'd smirk as she sat on the canvas, wiping any remainders of blood from her wounds "Battle yours today, but war not over. Want rematch soon.." She'd declare.
_________________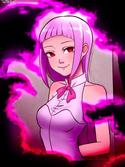 LilyStar




Posts

: 894


Join date

: 2018-02-27


Age

: 26


Location

: Your heart



...And the match was over. With the count of 3, Cicilia rolled off of the Russian and lifted herself to her feet. The German stood tall above her stronger, faster, more skilled opponent, somehow finding a way to bring her down before she herself was overwhelmed. Perhaps it was luck, perhaps it was skill but something turned in her favor in this fight, allowed her to control a good bit of it and eventually take the win... The Juggernaut's gaze fell upon Veronika as she sat up, remarking how this wasn't OVER yet! She wanted a rematch and SOON!

"Fine. Later." Cicilia responded short and sweet, the boxer's arm LIFTED into the air by the ref! By all means, the German should've been celebrating her victory! She had defeated a trained soldier in combat with nothing NEAR the amount of training Veronika must've gone through! Most odds were stacked against her and some how she had defied them and became the victor in their battle! Even if she wasn't rubbing it in her opponent's face or waving at the crowd in some measure of joyful display, surely she should have felt some kind of gratification, right?

...Not really.

Cicilia's sanguine eyes were sharp, her lips curled down in a small frown, her body language still tight and held up. She was not at all satisfied with this. Even though it was hard, even if she knew that one solid move could've ended it for her, something was truly missing... something vital that made victory worth fighting for. It almost felt like this fight had been forced or something... as if she did not truly earn it.

It was like eating a feast, knowing you're full... and you still don't feel the least content. It was maddening! Damn it... She needed to go do something that made her too exhausted to feel this way... Flashing a look at Veronika, a look of uncertain emotions, Cicilia would start to move towards the edge of the ring so that she might go home and work out some of this... utter frustration.

Cicilia




Posts

: 2866


Join date

: 2017-11-24


Age

: 24


Location

: 07/21



Page 5 of 5 •
1, 2, 3, 4, 5
Similar topics
---
Permissions in this forum:
You
cannot
reply to topics in this forum