Champions & #1 contenders
Looking for fun Fights
Tue Sep 27, 2022 5:34 am by Leon564
Hello folks! Putting it out that I'm available to discuss matches for either James or Melanie.
If you are trying to find their profiles you can use the character search and type in the following;
James Elforn
Melanie L'belle
------
If it's for an author of my name tag then that's me! You're free as well to throw me a friend request on Discord since I'm not in the Discord server at this time.
Leon564#4514 (Discord)
Thanks for your read and have a great
[
Full reading
]
Comments: 0
Looking for match for Enki
Sun Sep 11, 2022 7:52 pm by Void Effect
Comments: 0
Match Hunting
Sat Aug 27, 2022 12:33 am by GrandAkumaShogun
Hello all who take the time to read this. I'm hoping to get back into the swing of things by having one or more of my boys in a match. If you're interested feel free to hmu on pm or on here and we can decide who will be in the match and we can either plan it or play it by ear. Hope to get a chance to interact with someone I have yet to before. Thank you for your time.
Comments: 2
Page 4 of 5 •
1, 2, 3, 4, 5
It seemed she was getting somewhere as their expression softened and they in turn asked about her situation, perhaps mortified? Veronika has come to terms with her violent upbringing, though it wasn't by herself, no she had someone stronger than her help her over come that hate. A hate that had blackened her heart, forced her into a state of mind that fighting was and always would be the answer. A fond memory of her commanding officer came to mind as she thought back on it, their kind words, the reassurance, the gift of will, the Russian could never forget them and how they saved her.

In truth the solider was happy in a sense to be giving the same lesson to someone who desperately needed it. The Russian saw what others saw on her a long time ago and the last thing she wanted was to look square into a mirror. "No pity. Am strong not sad anymore. It behind me." She explains her expression returning to a calm and calculating one as she heeds her own advice and prepares herself to get back into that fighting stance.

With Cicilia back to her senses, the Russian would slide forward, her foot pivoting in ward as she began to look for an opening, both women ready to attack at any moment and this was what she wanted. If there was one thing her father drilled into her thatstayed it was her love to fight, the idea to completely and utterly dominate any opponent or enemy standing in front of her, a habit she had given up on breaking.

In a flash she'd jolt forward, the solider going n the offensive as she dashed to take the German juggernaut by surprise, it was a tactic she liked to call "Slomannyi schit". Of course there wasn't a gun in her hands, a battle hardened platoon behind her but the situation, this feeling in the air gave her the impression. With these restrictions off of a raging opponent with hardly any senses gone, Veronika was confident she find some enjoyment in this.

If her gamble was successful, the tanned Russian would take her opponent down to the mat, shuffling to capture their arm and lock it tight in her thighs to stretch it as hard as she possibly could in and arm bar. A move she learned during her rigorous training but a much, much nicer version. She wouldn't try her hardest to dislocate or break their arm.
_________________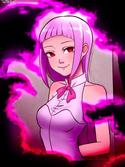 LilyStar




Posts

: 894


Join date

: 2018-02-27


Age

: 26


Location

: Your heart



Coincidentally, Cicilia charged in at the same time Veronika had, the two goliaths SLAMMING into one another like a pair of trains on the same track! Even though Veronika was objectively bigger, stronger and faster, Cicilia was reborn anew without the weight of her own problems weighing her down! She felt a 1000 pounds lighter, no longer fighting her own wounded heart to remain in control! No one talk would ever heal those wounds... but at least for the moment, they were bandaged!

Veronika would now face a woman who's attention was entirely on her, not one distraction between them! The sound of the two juggernaut's slamming together CRACKED across all who surveyed them, one of Cicilia's hands shoving against her opponent's shoulder, the other grape-vined around the opposing arm! She could feel Veronika attempting to push her to the floor, to take this into a grapple-space where Cicilia's talents would be completely negated!

...Well, she wouldn't let that happen! The German wouldn't let herself get overwhelmed so easily! She fought against the pressure the Russian soldier crushed into her with, pushing right back as hard as she could! She might've not been able to gain any solid ground, but she was TOUGHER, damn it! She wouldn't be taken down so easy!

"B-behind you, huh!?" Cicilia growled, a plan coming together in her head... Suddenly, the boxer would step back from their clash, slipping around the soldier and allowing her to stumble past her! Cicilia wouldn't just let her go, however, wrapping her arms around her stomach and lifting her up and over in a powerful German suplex!

...How appropriate!

Cicilia




Posts

: 2866


Join date

: 2017-11-24


Age

: 24


Location

: 07/21



Veronika pressed herself against the juggernaut, aiming to force them down but of course it wouldn't be easy, with the Germans clarity came focus and that meant this match would be that much harder. Her boots would plant finely into the canvas to try and stop any momentum the boxer could muster but unfortunately, Cicilia was just one step ahead this time.

The Russian didn't even have time to answer before she felt the sudden shift in weight, the juggernaut seeming to disappear and a pair of arms wrapping around her waist. It didn't take a genius to figure out what was going on but the solider wasn't going to give in. She'd attempt to throw her elbow back, hoping to aim a shot at their face when she sensed her feet leaving the ground.

Veronika had to think, she began to struggle for freedom, hoping to pry herself away and get back into the fight. The Russian was keen on not being the punching bag the entire time and still she had to show the German even with this new found hope that she was still a threat. "Rrggha." She'd groan, the feeling of being completely taken from the mat and the sudden impact forced her to gasp with pain.
Last edited by LilyStar on Fri Jan 25, 2019 3:23 pm; edited 1 time in total
_________________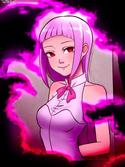 LilyStar




Posts

: 894


Join date

: 2018-02-27


Age

: 26


Location

: Your heart



Cicilia ducked her head down low to avoid the elbow that was arching around her way, the German juggernaut pinning herself against Veronika's back! As the Russian struggled for freedom, the German REARED BACK, SLAMMING her rival into the ground in a powerful german suplex, the impact apparently stunning Veronika!

...At the very least, she was effected by the blow, giving Cicilia time to assert her position and gain back some of the ground she had lost earlier in the fight. She could've gone for a pin but she didn't believe it would matter... The fight hadn't gone on long enough for either of them for such a thing to matter and so... She would let the suplex drop, Cicilia jumping RIGHT back to her feet, reaching down to take the Russian up in her arms... She would grab her hand and YANK her up to her feet... BEFORE suddenly scooping up the larger woman up upon her shoulders in a Fireman's carry, the German's muscles rippling with strength as she bared her teeth in effort! She was damn heavy, this woman... but if she managed to get her up there, The boxer would quickly... almost expertly FLIP the soldier up right an SLAM her into the canvas in a massive Fireman's Carry Powerbomb, aiming to knock some of that fight right out of her!

Should all this come to pass, Cicilia would take a moment to catch her breath... but also granting the same to Veronika intentionally, the German rolling her shoulders... She wasn't so much cocky as she wanted to show her opponent just how good of a fighter she REALLY was... and not in such a way that it would put her off. She figured the russian for someone who would enjoy this kind of thing, to see someone at their best and greet it with a smile! Cicilia knew she was that way...

...And so, she'd let Veronika get up on her own as Cicilia stood back a couple feet, let her process and contemplate the battle to come...

"Lets go!" Cicilia commanded, slamming her fist into her palm challengingly! "Round two starts now!"

Cicilia




Posts

: 2866


Join date

: 2017-11-24


Age

: 24


Location

: 07/21



The Russian was thrilled to have her first challenge back on their feet and in tip-top form but taking all these hits wasn't part of her plan. The suplex was a devestating blow for a moment, Veronika was vulnerable for just one or two moments after. Cicilia made sure to keep Veronika on her toes but the solider was coming to and enough was enough.

As she was stationed in that fireman's carry, the Russian would struggle, she'd struggle like she'd had been captured and fought for her survival, it was only a matter of milliseconds that her leg was free and her body falling loosely behind the German juggernaut. With all her strength, she'd shove them forward, putting some distance between them and her. Veronika wasn't going to let it end there though, from her perspective the spunky German needed to know that the solider shouldn't be taken lightly even now.

If Cicilia manages to turn around in time, she'd see the Russian Amazon coming in for her attack. Her movement would be swift and her power at the ready as she moves with intent. In another second, herbody would shift forward to land a hard right hook to their jaw. If her first stork were successful in disorienting her opponent, a fierce left would find itself digging into their gut, her hope was to double them over, pick them off from a vulnerable position and really lay into them. In all honesty, that's what the solider was aiming for but Cicilia was strong, strong enough to take her hits and strong enough to deal them back. Veronika knew she'd have to be quick and think ahead to keep the juggernaut from getting any bright ideas.
_________________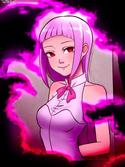 LilyStar




Posts

: 894


Join date

: 2018-02-27


Age

: 26


Location

: Your heart



Cicilia scooped Veronika up in her fireman's carry, prepared to end this in one MASSIVE final blow! It may not have been one of her signature punches... but she could deal. This would hit just as hard and with enough style to appease the crowd! ...Or it would, if her opponent would stay fucking STILL! Cicilia growled with frustration, nearly dropping the woman on the floor as the two of them struggled with each other even now, one for freedom, the other to keep her target contained! Cicilia clenched her grip, gritted her teeth and centered herself... but while her strength might've been enough to pin Veronika for as long as she needed, her lack of experience against and using such a hold was inevitably her downfall!

Veronika was as slippery as she was strong, writhing out of the boxer's grip and sending her stumbling forward as she fell free!

"RRRRG....UUUUFHH!" Cicilia growled as she turned around... then grunted as a massive punch SLAMMED square into her cheek, snapping her head to the side and forcing her back a step, a spray of spittle escaping her lips! Cicilia wouldn't be so easily stunned, however and LUNGED at her opponent, eager to obtain her payback... but only received a MASSIVE uppercut to her stomach instead of her trouble!

"GAH!" She coughed, her body tensing from the strength of such a blow... her eyes unfocused as she struggled to suppress such a sharp, cutting agony! Cicilia may have been a tank, but this was like being hit with an armor-piercing bullet! She doubted anyone could take such a hit and comeback smoothly soon after! The German folded a bit over Veronika's fist... but then Cicilia's fingers started to curl inward... AS SHE SUDDENLY lashed out with a hook of her own, aimed right at Veronika's cheek in return!

"Heh..." She smirked weakly, whether she hit or not. She wouldn't let her anger control her... Instead, for once, she'd let herself enjoy this...

Cicilia




Posts

: 2866


Join date

: 2017-11-24


Age

: 24


Location

: 07/21



Score! Her plan had worked although not to full capacity, the German curled over her stomach perhaps a bit disoriented but not out, which Veronika expected. What she didn't expect was for them to have the energy or the position to throw a hook. That was totally on the Russian, she should have gone for a third strike just to be safe but she was so sure two would do the job. As the fist connects with her cheek, she staggers a step back but the fierce solider had taken hits like these all the time, varying in strength, she'd have to give this one perhaps one of her top three but she did it, she withstood such an attack.

She'd grin and wipe her cheek of the blow, attempting to rub the stinging sensation from it, Veronika would smile. The solider couldn't remeber a time like this when she could have fun or really enjoy herself. Always serious, always obedient, that's what she liked about wrestling, she could actually let loose without being in the battlefield. "That was strong punch,Mishka. I show mine now." Taking back her step, she twist her frame in an attempt to aim another shot into their stomach to double them over, her plan had been foiled once but not this time!

If the German had found herself victim to the blow and curled over again, the Russian would make sure to keep them complacent with an attempted punch to their spine. The pain would keep her mind of freeing herself and allow the solider to gain more ground in their match.

If her plan was successful, she'd guide the juggernaut to her thighs, clamping them shut to avoid any attempts at escape. Veronika needed to be levelheaded about this, hooking both of her arms up behind her back, the solider would quickly try to lift up Cicilia, demonstrating her power once again before attempting to pull her arms away and wrap them around her waist. If she were able to do all this without interupyion, the juggernaut would find herself feeling Veronika powerbomb. The Russian would hold tightly to their legs if her plan worked, her legs laying over their arms and goig for the cover.

"ONE!"
_________________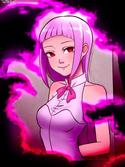 LilyStar




Posts

: 894


Join date

: 2018-02-27


Age

: 26


Location

: Your heart



Cicilia's punch SLAMMED into Veronika's jaw DEAD on, knocking her back a step... but doing very little beyond that. She had do admit... she was expecting more... potent results. He had hoped this powerful strike would've knocked her on her ass, maybe stunned her for a bit, but it seemed Veronika's time in the military had hardened her to the point of such strikes doing little more than inflict pain! Man, the respect was really climbing now... Not many people could take a straight shot to the jaw from her as Veronika had just then... Many a face had been shattered by the Juggernaut's fury and yet... It seemed she was meeting her match in all her core attributes.

With her anger out of the way, Cicilia could really see that she not only had a potential rival in this woman... but maybe even... a friend...?

...I... I kind of like this... this clarity.... She mused to herself. ...I have to block out my anger more-

"URHF!" She gagged as the Russian's fist found itself buried in Cicilia's gut once again, the knuckles a bunch of knives digging into her abs with the force behind them driving them deep! Spittle burst from the boxer's mouth as she ate another heaping helping of knuckle-sandwich, her strong, armored gut actually starting to ache deeply from these hits... She couldn't help but buckle again, it being clear that she was the weaker of the two titans of strength!

She not only hits hard... but she knows HOW to punch and where... Did she pick that up in the military too....!? Cicilia inquired internally... as she was SLAMMED in her back, keeping her down before being scooped up... and SLAMMED down in a damning powerbomb!

TWO!

TH-

"GAH!" Cicilia roared, THROWING herself to the side, RIPPING out of that powerbomb pin with vigor! Her chest rose and fell heavily as she took in breath after breath, one eye squinted shut in both effort and pain as she PUSHED against the floor!

"It won't be... that easy!" She hissed! "N..no way.... you're beating me... like that!"

Cicilia




Posts

: 2866


Join date

: 2017-11-24


Age

: 24


Location

: 07/21



Veronika felt she was close, she had the advantage with strength and Cicilia knew that just from their brief exchanges and then her pin attempt. She clung to the for dear life as the two count came and gone and the remnants of three were starting to appear only to be ripped away from her as she felt the German rip themselves from the hold. She had to give it to them, for a split second she thought that she had managed to pull it off but she supposed this wasn't a bad outcome, the two fighters with the same soup could fight longer and until one of them dropped. The solider would internally grin at herself with Cicilia's claim, the juggernaut had the will lto continue on and that was something she could respect.

"Am happy it not so easy. That mean we fight longer, yes?" the Russian would get to her knees as she observed their movements. She wasn't stupid to think that the juggernaut wouldn't retaliate from this position and she wasn't the type to be overly reckless if she could help it, there was the few exception but she'd spare the details. Seeing the pained expression, Veronika was sure they were still feeling the effects of her powerbomb, their attempt to get off the floor would be stopped utterly by her.

Getting to her feet, she'd bend in slightly to launch herself for the German, what she wanted right now was that leg, she could tell that Cici needed her arms the most but the legs is what kept her going. She figured if she takes away that, then she ultimately takes away the chance of those threatening fists coming for her and that wasn't something she was interested in but needed to stay calm and calculating. The Russian would attempt to grab their right leg, closest to her and most easily excessive. If she managed to get it in her clutches, she'd attempt to take hold of her foot, raising her leg up, from here, she'd wrap her arm around their ankle, as she pushes upward against their foot for an ankle lock if she were successful.
_________________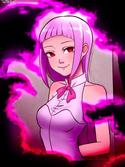 LilyStar




Posts

: 894


Join date

: 2018-02-27


Age

: 26


Location

: Your heart



"We'll fight... Until I WIN!" The German insisted, pushing herself up on one knee! Veronika wasn't having any of that, however and CHARGED into Cicilia, taking them both down to the floor again! In rapid succession, before the German could even have a chance to cry in protest, Veronika had her leg in her clutches, WRENCHING her ankle around in a powerful ankle-lock! Cicilia growled in frustration more than actual pain as she struggled and writhed in the larger woman's grip, trying desperately to throw hits and punches at the Russian to get her to let her go!

...The sad thing was, at this angle, she wouldn't be hitting anything with her hands OR feet! Veronika was simply in that good a spot!

"D-Damn it... This isn't going to last!" She vowed... before proceeding to try and RIP the both towards the nearest ropes for rope-break! The German could talk big, and she meant every word she said.... but DAMN IT, she couldn't FORCE herself out of this one! It was a common theme with vastly stronger or submission-type opponents... They were simply beyond her ability to use her RAW power to crush! She usually hated most women for that... HATED them for their smug usage of cowardly submission arts as if THAT was really fighting... She HATED that this was expected in wrestling, locking up the opponent so that they had no choice but to surrender rather than making them fall due to their own weakness... like a BOXER would!

...But Cicilia liked Veronika... Forget her stunted speech, she seemed like an honorable and strong warrior... If only she would actually FIGHT LIKE ONE!

Cicilia




Posts

: 2866


Join date

: 2017-11-24


Age

: 24


Location

: 07/21



Page 4 of 5 •
1, 2, 3, 4, 5
Similar topics
---
Permissions in this forum:
You
cannot
reply to topics in this forum