Who is online?
In total there are
36
users online :: 3 Registered, 0 Hidden and 33 Guests :: 3 Bots
Bigben27th
,
Unlife
,
XSirenX
Most users ever online was
418
on Tue Jul 30, 2019 9:51 am
Champions & #1 contenders
Looking for match for Enki
Sun Sep 11, 2022 7:52 pm by Void Effect
Comments: 0
Match Hunting
Sat Aug 27, 2022 12:33 am by GrandAkumaShogun
Hello all who take the time to read this. I'm hoping to get back into the swing of things by having one or more of my boys in a match. If you're interested feel free to hmu on pm or on here and we can decide who will be in the match and we can either plan it or play it by ear. Hope to get a chance to interact with someone I have yet to before. Thank you for your time.
Comments: 2
Looking for potential squash matches.
Fri Sep 02, 2022 2:42 pm by Jobber/squashfan
Hello! I am looking for potential squash matches. i am a fan of one sided matches and am fine with playing either side of the squasher of the jobber! My roster is listed below. You can reach me on here through DM or feel free to message me on discord! squash/jobberfan#6084
Hannah Venturi
Spoiler:
https://www.afwrpg.com/t22038-hannah-venturi
Kayla Tsunade
Spoiler:
…
[
Full reading
]
Comments: 0
Page 2 of 2 •
1, 2
Reina and Pantera didn't see themselves as the villains. In fact, they didn't see their opponents as villains either. They saw this as a battle between fierce competitors. No good, no bad, just skilled rivals looking to prove themselves in the ring. So with their opponents ready and the bell rang sounding, the luchadoras made their move.

Reina would quickly run at Anja as she couldn't wait to to lock up with the sexy, blonde raven. Pantera, however, would take a slower approach as she stalked her prey while moving in a circle. The ebony goddess was just as eager as her lover to get physical, but she was willing to wait if it meant getting the upper hand. So Pantera would study her opponent's movements, and get a sense for her reflexes by faking the woman out a few times.

She'd do this by suddenly pouncing at Camilia, but instead of landing an attack, Asha would roll with it and pop back up to her feet away from the woman. All the while, Pantera would growl like a a jungle cat, and lick her lips as if she were looking at a nice meal. Which of course, she was in a lewder sense.

"Rawr~...you've got me hoooorny already, chica~" Pantera purred while making bull horns with her fingers to taunt the woman. "Hehe...I'm going to make sooooo many horn puns tonight~"

Meanwhile, Reina would try to over power Anja right from he start by offering her hands out for a test of strength. "Care for a little challenge?~ Or is the raven actually...a chicken?~" Eva teased her opponent while resisting the urge to flap her arms like a chicken. Both she and Pantera planned to taunt their foes to egg them into situations that were risky for the duo. (But no, "egging" wasn't a pun, as well) If the raven accepted her challenge, the masked woman would give it her all to out muscle Anja.

M.J.Caboose14




Posts

: 3875


Join date

: 2016-08-29


Age

: 25



"You little minx! How could I resist such a tempting offer..."
Anja replied, gingerly grinning while only moving first one hand into the position for the test of strength, eyeing her opponent with narrowing eyes. She hoped the her partner would overlook their little trash talk from earlier in this match and concentrate on the match itself while she would do the same and punish herself mentally later for being so talkative instead of supportive.

"...or are you already looking for some breast to breast contact?"
She said with a hint of seduction in her voice before also her second hand would go up and her eyes fully opened again to meet the fierce luchadora.


_________________
Friction:
Tessa "Harrier" Price
Barb Wire(Tag Team)
Kelly "Pony" Flowers(Kawaii)
Anja the Raven
Amaya the Maiko(Kawaii)
Senior Officer Ise
Gina "the Brat" Lees

Blog:
Blog and Flock

Harrier




Posts

: 7081


Join date

: 2011-11-16



She cringed at their joke, nothing was more tasteless than a pun that went south. Camilia wasn't in the mood for jokes to be fair and Pantera was just making her more agitated. She'd lower into her stance, ready for them to come but the other was just trying to fake her out. Was she going to do anything or not? Dammit if this wasn't annoying, her anger continued to build, what should she do?

For now, the bull would back peddle. If she was going to fake her, then maybe the best method for dealing with this would be to bait her in. In her head she figured all it would take was one slip up, one misstep for Camilia to get her hands on them and that would be where she makes her statement. Anja and Reina's conversation fell onto her ears, it really didn't feel right now. The more she thought the more she felt it was some sort of secret and everyone was in on it, except her.
_________________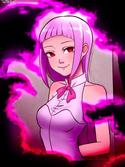 LilyStar




Posts

: 894


Join date

: 2018-02-27


Age

: 26


Location

: Your heart



Pantera watched as Camilia retreated a few steps. Was she intimidated? Pantera didn't care. The jungle cat just wanted to get her hands on the woman. So this time she'd charge for real to grab the bull by the horns!

"You shy, Chica?~" Asha asked before attempting her charge. If she managed to get close enough, Pantera would try to swing around and grab Camilia's waist from behind to set up a German Suplex! Of course she simply wanted to grab the bull by her tits and begin to fondle them. Then, if Pantera had time, she'd try to go for a boob-plex. Meanwhile, Reina was trying to take control of Anja through their test of strength.

"Hehe~ I'm always looking for that...especially from such a sexy Raven such as yourself~" Reina giggled in response. The two women then took each other's hands and began to press their busts together, as well. Reina's left cheek was pressed against Anja's neck as she tried to force the raven to her knees. Her opponent was strong, but the phoenix had ways to make strength falter. One such way was to start kissing Anja's neck during their clash. Seduction often made people lose focus, and sometimes that focus extended to how much power their muscles were exerting. The opposite could be said, but this wasn't a situation where lust would make a person stronger.

M.J.Caboose14




Posts

: 3875


Join date

: 2016-08-29


Age

: 25



Anja should have known where this would be heading, but it was always pretty hard to anticipate how a rather sultry wrestler would react. Even as she was holding herself, strength was not her prime attribute anyway so that when her sexy opponent went over to the kinky side, Anja let out a giggle which in the next moment cost her dearly and she found herself on one knee, then on the second one so that she was kneeling in front of her opponent.

"Ghh..Don´t get to used to see me on the knees."
She would gnash through her teeth while clearly enjoying the sight of the other girl from her position before trying to let herself fall back on her butt after a burst of strength for a temporary hop, so that her legs would be free to throw Reina over with a monkey flip.


_________________
Friction:
Tessa "Harrier" Price
Barb Wire(Tag Team)
Kelly "Pony" Flowers(Kawaii)
Anja the Raven
Amaya the Maiko(Kawaii)
Senior Officer Ise
Gina "the Brat" Lees

Blog:
Blog and Flock

Harrier




Posts

: 7081


Join date

: 2011-11-16



Camilia wasn't the type to hold back her emotions, especially when they were sparked. Panteras charge caught her guard but as soon as she felt those arms around her waist she was brought back into a defensive mode. The bull swung her elbow back to rock the cats jaw, it wasn't until she felt them groping her that she lost her senses. In panic or maybe more so rage, she'd slam her head back in an attempt to hit her square in the nose.

If the bull were successful, she'd step forward to pull out of their grip, Camilia wasn't in the mood to fool around and Pantera would be taught that lesson in full. The Latina would attempt to slip behind the hopefully stunned cat and get her in the same position as she had her in. Her arms would lock tight and she'd squeeze ever so slightly to take away that air. The bull wouldn't even give her a chance to protest if her plan was going well, according to plan. She'd take the German suplex Panthera had wanted.
_________________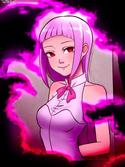 LilyStar




Posts

: 894


Join date

: 2018-02-27


Age

: 26


Location

: Your heart



Page 2 of 2 •
1, 2
Similar topics
---
Permissions in this forum:
You
cannot
reply to topics in this forum