Who is online?
In total there are
48
users online :: 1 Registered, 0 Hidden and 47 Guests :: 2 Bots
Diesel_Electric_Razor
Most users ever online was
418
on Tue Jul 30, 2019 9:51 am
Champions & #1 contenders
Looking for matches
Fri Nov 25, 2022 8:50 pm by Void Effect
Comments: 0
Looking for fun Fights
Wed Nov 23, 2022 1:55 pm by Leon564
Hi hiiiii
Hope you are well my fellows! Happy holidays to those that celebrate. Though some of you may indeed be busy, some of you might be bored and alone. Well I'm here as well bored and alone
So same boat. But not always the same tastes.
Anywhoooooo I've got my two characters available for some battles. James is decently flexible on whom he fights. But Melanie is strictly for the men. She can't get enough of'em
Take a gander at them and hit me up either with a …
[
Full reading
]
Comments: 0
Free Face Claim
Thu Nov 17, 2022 6:11 pm by Void Effect
Three of my character is getting Axed, just ya guys want em, just let me know in DM
https://www.afwrpg.com/t20236-ellie-haise-kaneki#543253
https://www.afwrpg.com/t20341-satella-the-witch-of-envy
https://www.afwrpg.com/t20571-eveline-lector-the-cruel-rabbit
Spoiler:
Spoiler:
Spoiler:
[
Full reading
]
Comments: 0
Page 6 of 7 •
1, 2, 3, 4, 5, 6, 7
The German wasn't sure why the cheerleader thought she needed to thank her, she was only telling them how they felt too but she supposed it was something from the heat of the moment. It seemed to make Lucky happy l, with her eyes closed and a smile showing contentment, Rachel felt she had no reason to tell her not to say if. She'd return the hug, squeezing them tightly as their arms locked around her neck, the model couldn't explain how fate had given her the nights events but she supposed today fate had been in a good mood, she wasn't going to question that.

As her fingers ran through those silver locks , it made her smile to hear them giggle, she felt her spine tingle as their hand raked through her own locks. She observed them silently, their gaze gave her so much to tell, they seemed so infatuated with her hair, seeing as their touch was a bit more expiremental in a sense but she didn't mind that at all. There was a special kind of flair when a partner appreciates your features. Her gaze shifts to that iridescent skin, her finger tips, on the brink of pulling away as she drags her finger across their mushy cheek. It was cute and Rachel couldn't help but want to squish their cheeks more but, she knew from expirence that anyone with squishy cheeks would be annoyed and that was the last thing she wanted from Sakura.

As her gaze ran back up to meet their own, she noticed those emerald eyes looking over her frame, drinking in her assets. That made her grin, she was interested in Lucky, she wanted to know everything about them, she wanted more of her. It felt so necessary, her arms would hug their waist as she slowly lost her grip on reality but the cheerleader brought her back immediately with her voice. "O-oh, huh? You want to lay down?" then she heard how much they wanted her, she couldn't deny she lived being wanted and for Sakura she'd give in, dinner was overrated when you had desert in your hands. Rachel would smile as she pecked at their cheek. "If that's what you want, I was ready to go to the main course anyway." she teases, pecking their cheek again.

Sitting up the chair, she'd reach up to take the cheerleader by the hand, interlocking her fingers as she slowly began to lead them to cloud nine. Rachel would turn off the stove top, it was sad that she'd have to throw dinner away but she could make up for it with a nice breakfast in the morning.
_________________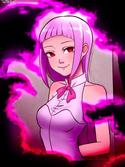 LilyStar




Posts

: 894


Join date

: 2018-02-27


Age

: 26


Location

: Your heart



Lucky couldn't stop blushing as the two women gently and innocently explored one another, fingers gracing across one another's faces, trailing through their hair... It felt so good to hold Rachel like this, to be this close and in her arms... It reflected the stranger-ness to each other, this curious, yet non-invasive contact that clearly expressed the interest both women had for one another... Sakura certainly had such an interest, given how much attention she gave to the smooth, soft black locks of Rachel... Everything about her was just so attractive too! She was gentle and sweet, polite too... she was somewhat more reserved than Lucky herself but she wasn't afraid of asking or taking what she wanted... Rachel personified any girl's dream partner, really! She remembered from her highschool days how all her friends would talk about boys, what kind of man they wanted, what their names were, how they were gonna get them, etcetera etcetera...

She never did find out how many of them actually got boyfriends outside of school or, rather, that they got their boyfriend of choice, but here Lucky was, a successful professional wrestler in a room with a women that had EVERY attribute she could ever want and more... and she was willing to... ya know... sleep with her and stuff... The mere thought was making the poor cheerleader delirious with anticipation! Her face was steaming so bad the more she heard from Rachel's angelic voice, her delicious foriegn accent coating each word with a sort of honey-covering that made listening to her the most pleasing thing in the world!

Lucky stared, wide-eyed and shocked that Rachel would actually AGREE to skipping ahead... as if she believed the model would just outright reject her! Every time the German made a move, Lucky seemed shocked by it... She didn't believe she deserved this... Dinner, talking, snuggling... and now.... the next step after all those... With someone like this...? Wh...What did she do to deserve her...?

She flinched as Rachel's hand slipped into her own, leading Lucky back to the bedroom... after a quick trip to the stove of course! She trailed behind her for a bit, looking up at the most beautiful woman in the entire world... before speeding up her walk so that she was right next to her... and wrapping her free arm around Rachel's and snuggling herself against it! She sighed happily through her nose as she pressed her face into her hostess' arm, placing the most phantom of kisses upon her skin as she did so...

Her belly ached with eagerness, her heart beating faster than it could be put to numbers... She felt like she was gonna pass out here on the floor...

....And somehow, she couldn't think of any place she'd rather be...

Cicilia




Posts

: 2866


Join date

: 2017-11-24


Age

: 24


Location

: 07/21



With the oven turned off, Rachel could rest easy without the worry of her own home catching on fire or fear of the smell of burning food filling the place and making it unbearable. With the walk back to her bedroom, she felt the warm embrace of Lucky, her soft nose rubbing against her skin the phantom like kisses along her arm, her spine tingled with anticipation and well it was honestly the first time she could really recall feeling this way since she was a child. A memory all to vivid in her mind.

She remembered the boy: Klaus and his quirky nature, how little Rachel had fallen for him, to that Valentine's Day where everything was going to be just right but ended in disaster. The model quickly forced those thoughts down, a memory like that wasn't something she wanted to remember all the way through. She'd smile down at the woman clutching her arm, a reminder of her guests being here and the love they had promised to share. As the pair would step through the door way, she'd shut the door behind her, letting go of the cheerleaders hands, and making sure her drapes over the balcony was shut tight. Any unwanted eyes on Sakura was a pair of eyes waiting for her wrath.

Jumping on to the bed, she'd snuggle into her usual spot near the center, it was always a place she felt comfortable in, and with not many people to share it with, the bed would mostly be occupied by her and her alone but tonight was different. With herself stationed on the bed, she'd extend her arms, a gesture of invitation to Sakura. The nights events still felt like a dream, the match, the shower, the dinner, it didn't feel real. The sheer mystery of it all felt a bit supernatural in her world but perhaps Sakura was a neutral on the feeling. Rachel was an invader of privacy but Lucky was an innocent girl with pure intentions, someone the German never thought would give her the time of day but lo-and-behold her she stood.

"A promise is a promise. I hope you'll make good on your thirty minutes, fräulein~." she teases, the pure cheerleader was a sight in the pale moonlight the found its way past the drapes, that silver hair gleaming as if it were a relative. The German obsessed with the stars and the unknowns of the universe couldn't help but fall in love.
Last edited by LilyStar on Tue Mar 12, 2019 3:56 pm; edited 1 time in total
_________________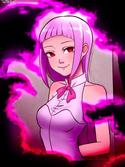 LilyStar




Posts

: 894


Join date

: 2018-02-27


Age

: 26


Location

: Your heart



Lucky followed Rachel close until they had gotten back to her bedroom, the German slipping out of the cheerleader's tight and possessive grasp to close the door behind them and pull the curtains closed. Alone they were in the barely lit room, the model taking this quick time to position herself in the center of her bed, extending her arms out to the cheerleader, inviting her to come and claim those 30 minutes she was so promised!

...Sakura was blushing so hard, it was a wonder why there wasn't blood running down from her nose... Here it was, the climax of the night finally here. The part of the night that had been negotiated in their match within subtler contexts. Lucky smiled nervously as she approached the side of the bed, crawling up upon it's face and maneuvering herself between her hostess' legs, standing on her hands and knees as she gently poked into the German's personal space. Yes, she had a limited time-clock to do as she pleased but it was and never will be Lucky's style to rush into things like this... She had a much more... intimate disposition when it came to such acts. She had always wondered why other girls just barged in and dominated when it came to these things, seeming to care little for the feelings of their partner... It felt so... brutish...

Not her... She would make sure she gave Rachel everything she could give in the nicest bow-wrapped present she could craft.

Sakura gently lifted a hand and placed it upon Rachel's shoulder, her face closing in on Rachel's before placing upon her lips the softest of smooches... Her eyes would would flutter shut as she pressed in a smidge more, aiming to press her beautiful German model into the sheets, to take to the top so that she could begin the timer....

If she managed to push Rachel down, Lucky's kisses would gradually push in deeper, more passionate and less nervous, her hands shifting up to cup the model's cheeks and cradle her close....

Cicilia




Posts

: 2866


Join date

: 2017-11-24


Age

: 24


Location

: 07/21



Her cyan gaze was weary of the cheerleaders approach. Her heart beats softly, she could feel the nervousness creep in, it was an odd feeling, normally she'd feel confident and take what she wanted but that wasn't what was happening here. Rachel felt resevered, her feelings of confidence wavering as Sakura took to the bed and maneuvered herself over the model. The first hand went to her shoulder, pinning her down but it wasn't forceful, something that rather surprised the German if anything.

With their pools locked on one another, she'd feel their touch at her cheek and soon the softest of smooches in her lips. She couldn't describe how pleasant the kiss was but if she were to she'd say it was, amiable. Her leg would rise to lightly grind against their waist, a sign of affection from her to the cheerleader as she felt the slight push into the sheets.

Rachel was shocked how suddenly the nervous Sakura turned to this dominant maiden. The kiss only intensified as the cheerleader added her own living passion, digging the model a bit further into the sheets. Her hands cupping her cheek and cradling the model, she couldn't remeber a time she felt so...loved. Her right arm would slip under their should gripping her tightly as the other ran through their hair. She'd press herself in as much as Sakura would let her to add to the kiss.

Her leg would glide up and down their waist as they kissed her hand occupied with their shoulder and hair in her grasps, for her first match, she was glad it was with someone like them. Someone who was eager to be with her, loved her food, and appreciated her care. The German was happy with tonight, grateful for it really. Her left leg would follow with her right only this time sitting stationary by her waist as she indulged more from their kiss.
_________________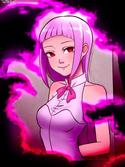 LilyStar




Posts

: 894


Join date

: 2018-02-27


Age

: 26


Location

: Your heart



Love....

Yes...

That was the word that described what she was feeling... It was certainly different from the lust she already had for Rachel! After all, she was such a great kisser and a beautiful woman in her own right but love... Love was a completely different animal... She had been so kind to her from the moment they first met, as gentle as a cloud, as sweet as cotton candy... Even after Lucky was forced to concede to her superior strength and bargaining, the model had taken her reward in the cheerleader and made it into something the two of them could enjoy together! A long shower... Dinner... and now this, all of it completely of Rachel's own will... Lucky found herself at a bit of a loss as the two girls clung to each other, letting their bodies do the talking as they kissed and suckled and loved, the silver-haired girl wondering why she had been so kind to her... Other girls would've treated this like a simple... ahem... pump-and-dump, using Lucky like the prize she was supposed to be before tossing her out... It was something Lucky was quietly prepared for...

...But instead, she was surprised in the best way possible...

Rachel looped an arm under one of Lucky's own, pinning the cheerleader against the model while her other hand ran through Lucky's long silver hair... Feeling her touch, her breath, her body heat drove Sakura into a frenzy of feeling... God, she loved Rachel so MUCH! It was so incredible this feeling and she never wanted it to end for as long as she lived! It was like her skin was on fire from how much it tingled just being close to her, her mind fuzzy at the mere thought of what tonight would bring...

Sakura's own hands began to wander, one looping around behind Rachel's head, pushing her face closer to Lucky's, the other one slipping down the model's side... and grasping at the rim of her shirt! Lucky kissed and kissed and kissed her hostess, pressing into her hotly and intently... all the while pulling up her shirt to free that beautiful body... of the woman she held so dear...

Cicilia




Posts

: 2866


Join date

: 2017-11-24


Age

: 24


Location

: 07/21



Rachel was overcome with this desire so profoundly called love, her body giving itself up to it as she let the sensation consume her very being. The German didn't expect this kind of thing from someone like Sakura, herself excluded, she was impressed with how she carried herself and how easily she took to her newfound role. Her right leg would rise and slightly coil with the opposing leg, making her grasp concrete she had some say-so but this was the cheerleaders time and the model would abide happily by it.

With the flurry of kisses continuing, the German, tilted her head back, giving the pair an optimal kissing position but Lucky was quick to make her lips more advantageous. The hand that slipped through her hair and finding its place at her head only went to further close that phantom barrier between them. She couldn't deny this, or them, she hadn't the foggiest idea this would've turn out this way but she was enthralled, mystified once again by their spell and she was captivated, her heat infatuated. Of course Lucky was far from down using her hands, the model would feel one at the hem of her shorts, but the wasn't their goal. She soon felt her shirt move upward, their fingertips lightly grazing her skin as it moved. She slightly twitched, the movement sending a chilling sensation like she was being tickled but she digressed, her body seemed to be with the motions and didn't resist Sakura advance. With her right leg stationed, slightly coiled over luckys leg, pressed against her hip, her left woul begin to lightly grind against her hip. Rachel was too busy to focus on what her own body was doing, her mind and lips were focused only on Sakura and kissing.

With her right still looped under her shoulder, her left would do the exploring, it seemed a little unfair that she'd be undressed and alone, so her intention was to make Sakura the same. Reaching down her back, her fingertips would slip under the rim of the models too that the cheerleader was allowed to borrow. She'd lightly tug it forward, to busy to ask the question but she wouldn't go further than this. She wanted a sign that this was okay and that she could continue given that she was Lickys to play with and secondly, the consent factor.

'I don't want this night to end.' She thought, the model loving every bit of this and cursing the creator of time for reminding her that it existed. Although she could indulge in this forever, if she was allowed to, she felt she could trust Sakura, truly trust her. Rachel felt that she could always count on them and that was something the German was conscious of. Her mind snapped her back to the living embarrass of Sakura, she wanted more, so much more. That touch, these kisses, she wanted so much more.


_________________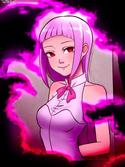 LilyStar




Posts

: 894


Join date

: 2018-02-27


Age

: 26


Location

: Your heart



Lucky suckled and kissed along her hostess' suckulent, full lips, delivering upon them a passion felt only by a certain lucky few! The feelings this woman invoked in her, the lack of restraint Sakura felt as the two of them kissed and pulled at each other's clothing, it was a wonder how they had managed to get through dinner and up to this point without throwing themselves at each other! The japanese girl moaned and sighed and heaved against the more mature model's hip as it ground against her, the cheerleader pulling up her partner's shirt ALL over her head until it was off her, pausing her smooches only for a second as she stripped the now useless web of fabric away... tossing it to the side, the cheerleader would push herself up a bit, her own hands slipping away from Rachel for a moment to help pull off her own shirt, letting her generous asset bounce and jiggle oh-so-temptingly as she hastily evacuated her shirt as well!

Sakura's bouncy breasts rose and fell heavily, her cheeks burning HOTLY as she stared down at her beautiful German, her tongue absently running along her tingling lips as if to take in more of that taste... the taste of a woman she was SO attracted to... Those short few seconds apart were enough to ignite the cheerleader's passion like the fuse of a bomb, Lucky THROWING herself back on top of Rachel and kissed her like they hadn't seen each other in years! One of Lucky's hands took it's original position upon the back of her lover's head, pulling it in close so that their kisses might never be interrupted again while the other slipped down, wrapping around Rachel's waist, her fingers gently rubbing up and down the curves of her rear curiously....

"Mmmmmmhh..." She sighed contently, kissing her harder and harder and HARDER, poking at the German's lips with her tongue, asking to let it in.... so that she might love her more...

Cicilia




Posts

: 2866


Join date

: 2017-11-24


Age

: 24


Location

: 07/21



Rachel was lost in the moment, she was just so surprised to have the once docile and nervous Sakura now turned to the predator hunting the German. The dominant kisses, the way she controlled the moment, it was like two different people up until now. The model felt like she didn't have a choice but to respond to the cheerleader's advances. The slight break between smooches was welcomed for the still recovering German, she'd pant softly as she caught her breath only to be whisked away with another kiss, then came another tug. The only time she could surmise a break was right now, as she felt the fabric of her top shifting. She'd arch her back to help move the removal along  but that wasn't going to be much in the eye of hindrances when she'd lightly peck at her one more time before she pulled away. There, she'd take her small break, her misty gaze locked into the cheerleader, wondering and speculating her next move only to be surprised again by her forwardness as she removed her shirt.

"Ein Wolf in Schafskleidung..." she whispers, her pools couldn't resist a peak at her large assets, something she noticed earlier tonight. Such a perfect frame for such a lovely and possibly understanding woman. Rachel wouldn't deny herself of Lucky and she honestly doubted Lucky would either. She was complacent as promised with Sakura's desired movements and shifted her body accordingly but there wasn't any reason she couldn't act a little on her own. While the next oncoming flurry of kisses came, she'd softky gasp as she felt the touch at her waist, making its way down to her bottom, almost tracing her curvature. She had to admit, Lucky had become extremely bold over the past two maybe three minutes now. It felt like time had slowed while in her embrace and Rachel was fine with that.

The soft hum of Sakura pulled the model to kiss harder, to match her ferocity and push back to not seem like she'd be overtaken. The tongue asking for permission was denied access, it was a slight tease but Rachel wanted it to feel earned not given. Her left hand would drag its finger lightly against its spine, lightly tracing her bare back as they kissed, it was something for her to do while to not overstep.
Last edited by LilyStar on Thu May 09, 2019 12:44 pm; edited 1 time in total
_________________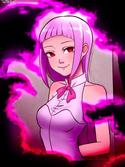 LilyStar




Posts

: 894


Join date

: 2018-02-27


Age

: 26


Location

: Your heart



"Mmm... Watashi no amai kohitsuji…" She whispered back, unaware what Rachel herself was quoting! Lucky HAD grown bold with her partner now that the two of them were together... She wanted to give the German everything she could offer and more... She wanted to make this the best night of her life for being such a wonderful hostess... for being kind to her when she really didn't have too... When Lucky smiled down upon the model, there was not a hint of dishonesty or exaggeration about it... She felt so close to her in her heart... and she wanted to be close to her in every other way too! Anything she could do to make this woman have the best night of her life... She would do it all with a smile on her face...

Lucky began to kiss harder and harder against her lovely Rachel, blushing darkly as she felt her lover kiss her back just as intensely! They trades smooches, rubbed and ground against one another, the cheerleader losing herself in the warm, fuzzy feelings that were filling up her head!

However, when she tried to poke her tongue in, to take this to the next level... She was denied... Rachel's lips did not open for her when she asked so... she was kinda confused! Was she doing something wrong...? Did she not wanna do this yet...? Sakura's emerald eyes fluttered open, looking down into Rachel's eyes questioningly... before letting out a soft moan when she felt her hands run all up and down her bare back... It was so... so soft... she could melt away into her arms right now and never come back...

...She wished she could... but there was something she desired more... Lucky would pull away from their kiss with one final smooch... before slipping down to place her lips upon Rachel's jaw, kissing ALL up and down her throat and chin-line... until she got down to her breasts... where she rested her face between...

Cicilia




Posts

: 2866


Join date

: 2017-11-24


Age

: 24


Location

: 07/21



Page 6 of 7 •
1, 2, 3, 4, 5, 6, 7
Similar topics
---
Permissions in this forum:
You
cannot
reply to topics in this forum