Who is online?
In total there are
39
users online :: 0 Registered, 0 Hidden and 39 Guests :: 2 Bots
None
Most users ever online was
418
on Tue Jul 30, 2019 9:51 am
Champions & #1 contenders
Looking for matches
Fri Nov 25, 2022 8:50 pm by Void Effect
Comments: 0
Looking for fun Fights
Wed Nov 23, 2022 1:55 pm by Leon564
Hi hiiiii
Hope you are well my fellows! Happy holidays to those that celebrate. Though some of you may indeed be busy, some of you might be bored and alone. Well I'm here as well bored and alone
So same boat. But not always the same tastes.
Anywhoooooo I've got my two characters available for some battles. James is decently flexible on whom he fights. But Melanie is strictly for the men. She can't get enough of'em
Take a gander at them and hit me up either with a …
[
Full reading
]
Comments: 0
Free Face Claim
Thu Nov 17, 2022 6:11 pm by Void Effect
Three of my character is getting Axed, just ya guys want em, just let me know in DM
https://www.afwrpg.com/t20236-ellie-haise-kaneki#543253
https://www.afwrpg.com/t20341-satella-the-witch-of-envy
https://www.afwrpg.com/t20571-eveline-lector-the-cruel-rabbit
Spoiler:
Spoiler:
Spoiler:
[
Full reading
]
Comments: 0
Page 4 of 7 •
1, 2, 3, 4, 5, 6, 7
Sakura took adavantage of her new position. Lips locked fiercely against one another combating for superiority and the like as she held them close. Rachel hands continued to run down their soaked frame, determined to keep her in line for a just a little longer. Her own selfishness bubbling up from her core as she nipped at their bottom lip at their first break.

The model was somewhat conflicted in what exactly to do, she'd let Sakura have her turn, that wouldn't change but when? She wanted to keep pampering her "guest" as much as possible besides it wasn't like she could leave her now. Rachel grins at their request "I'm a little hurt you'd say that like I had planned too." she teased, her hand running her her chest to lock her face to keep contact.

With the cheerleader now slightly cockeyed between the wall and her, she shifts her new into place, nothin like asserting ones dominance even further than blocking an exit. She gave her demand some thought, a moment passed then another as she tried to find a compromise between the two. "Alright I'll let you have a piece of me but I'd like to make dinner first. If you can wait until then I promise I'll let you have the first thirty minutes on top. Does that sound fair?" she asks, pecking the cheerleader lightly before pecking her neck.

The shower began to feel a bit cold for her liking, her body must've already adjusted to the warm water pouring down her backside. If Sakura's were reluctant she'd turn off the faucet and reach out for one of the two hanging towels outside the curtain.
_________________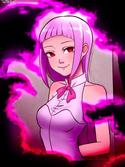 LilyStar




Posts

: 894


Join date

: 2018-02-27


Age

: 26


Location

: Your heart



Sakura smiled softly between kisses as the two of them locked lips with renewed vigor, kissing desperately for one another as the shower water around them slowly began to cool... Steam no longer plumed up from the floor, merely warm instead of hot... Neither of them seemed to notice, however, far to engrossed in their contact to pay it any mind. Rachel was such a good kisser... SUCH a good kisser! She wanted nothing more than to have her lips locked with hers for as long as they could, to make each break between them as short as humanly possible! This arousal she felt for her... She could feel it's roots begin to dig in deeper into her heart, refine a bit... take on some other meaning though she wasn't sure exactly what. There was still plenty of lust, though... more than enough to keep making out with the beautiful wrestling model.

Sakura let out a soft moan as hey broke, their lips drifting barely ANY distance apart, the cheerleader's cries only growing louder in the confines of the shower when Rachel's hands graced her breasts yet again! The woman's words met her ears but she barely understood them, far too engulfed in her own feelings to direct attention away from what they were doing right now!

"H-hurt..." She whispered breathily, her lips tingling with the close proximity to Rachel's. "...I'm sorry..." The German model offered the sweet cheerleader a deal: That she would make dinner for them both and then Lucky could have her time on top for thirty whole minutes! Thirty minutes to do whatever she wanted? Poor little Sakura was taken so aback by this unrestrained generosity that she had been snapped out of her lustful trance reverting back to her nervous, innocent state!

"T-thirty...?" She gasped, taken slightly aback. "...I...I.... uh... oka-MM!" She mumbled before being cut off by a kiss! Lucky eagerly leaned into it, pressing her lips heavily against her partner's... It wasn't long, sadly, before their contact broke, but as a consolation prize, Sakura got a whole bunch of kisses up her neck, kisses that nearly made her legs turn to jelly! In fact, were it not for the presence of Rachel... she might've just collapsed on the floor!

Rachel had to pull away to turn off the shower, an action that left Lucky feeling empty to her core... She wanted nothing more than to be in the German's strong but soft arms, to kiss her and hold her and just... be WITH her... Even though she wasn't even a foot away... even that distance felt... a lot longer... The model stepped out of the shower with Lucky following close behind, the cheerleader taking the towel she had been offered, staring down at it quizzically. She looked back up at her friend, her.... lover.... her emerald eyes gleaming with thought... Without a word, she took opposite corners of the towel in either hand spreading it wide behind her before wrapping her arms around Rachel, pulling her into an embrace with the towel wrapped around them both! She couldn't help herself... She needed her... If not for kissing... than just to hug.

"...Thank you..." She whispered, holding Rachel as closely and tightly as she could manage. "...You've been so nice to me... Thank you..."

Cicilia




Posts

: 2866


Join date

: 2017-11-24


Age

: 24


Location

: 07/21



It was nice to see the cheerleader so complacent and satisfied, just little touches and kisses here or there seemed to make a big difference to them. It was an interesting give and take sort of situation, Rachel gave the contact and would take those less than subtle gasps and loans. Goodness it was rough not to, the sheer fact that she couldn't pull away for too long soldified that fact. Rachel's mind was plagued of making sure Sakura knew who would be who's before the sun rose.

As they greedily kissed once more, she felt guilty for teasing them about being hurt. Their tone and apology weren't necessary and immediately sprung the model to apologize. "N-no fräulein, it was only a joke." she assures them, pecking their forehead to further get her point across. She didn't mean any sort of ill will. Her hand traces their stomach for whatever number of times it's been now, their nervous antics back in full view with the sudden change of a deal. She grins, laying her chin over their shoulder "That's right. Thirty whole minutes, doesn't it sound fair?" She asks.

Having turned the shower off, she pulls away, Rachel didn't like standing to long without a towel to dry off. One could freeze or get sick off of something like that. She was courteous enough to pass her guest one as well, wrapping up herself she was just about to reach for another to wrap her hair when she felt a set of arms and another towel hug her frame. The model didn't need to look, she knew who's they were already but thy didn't stop her gaze from meeting them and giving a smile. "You know if we stay like this too long, dinner won't be made and you'll catch a cold." She teased, turning to hug the other tightly.

If and when the platinum haired girl let go, she'd take their hand and guide them to her bed room. The room was fairly wide as a master bedroom would be. At the entrance was her dresser, a mirror on the far end near the closet that faces the bed. Continuing on at that point was a set of glass sliding doors that led to her balcony, of course the curtains were always pulled to keep prying eyes away. In the center wall of the room laid a rather large king sized bed. The covers were a deep shade of purple to match the pillows, as well as nice to the touch. Her towel would drop to the floor, Rachel would begin to dig into her dressers for something comfortable. Her dresser was neatly organized so if one were to peep in you'd find her rummaging through her pajama drawer.

At last she pulled a pair of small gym shorts and a baggie t-shirt from it. A pair of red underwear from the top dresser and threw onto the bed to change into. She'd turn to Sakura as she slipped on her garments, she wasn't a barbarian, she had some class to dress herself in her own home. "Oh. Help yourself to anything in that drawer, I'd hate to leave my guests bare and naked while their clothes are in the wash." Pulling the drawer out further fornthe cheerleader to inspect.
_________________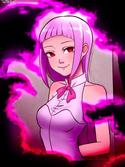 LilyStar




Posts

: 894


Join date

: 2018-02-27


Age

: 26


Location

: Your heart



Sakura clung to Rachel as the taller woman wrapped her arms around her back, the two girls holding each-other tightly. The German model remarked that dinner would not be made if they kept doing this but Lucky was hesitant to let go... She was so warm and soft and... warm... She felt her skin tingle softly when they touched, her heart-rate spike as their chests rubbed against one-another... It was SO hard to let all this go if only for a moment, if only for HALF a moment... but she was right... She felt her belly quietly rumble at the mention of dinner, the peppy little cheerleader blushing softly against Rachel... She didn't want to be a pest Rachel clearly wanted to treat her so... She guessed she could let go...

"...I know..." She sighed softly. She pulled back after a second or two, wrapping her towel around herself before the taller woman led her back to her room... It was only when they entered did she completely forget her clothes! OH DARN IT! What now!? She couldn't just go back in there to retrieve them! That would all awkward and stuff! She could ask Rachel to get them but that would be stupid and childish! That only left one option... To stand there and oggle her friend as she got redressed... Seeing the German's naked form was something Lucky was steadily falling in love with... She stared, wide-eyed, drinking in every detail... From her tanner complexion to the curves of her body, Lucky truly felt she embodied her name-sake when she saw Rachel bare... even if it was for a few moments...

Sakura only snapped out of her trance when the German was fully clothed, offering her wardrobe to her! She blinked, her face FLASHING red as she realized just how long she had been staring at the other woman's figure....

"Oh.... I.... Thanks..." She muttered sheepishly. Rachel didn't seem to mind. In fact, she opened a drawer for Sakura, revealing all the different outfits and combinations to choose from! Secretly... Lucky only really had one outfit... She REALLY liked her little imitation of a school-girl uniform as it connected her to one of her favorite times... Some of these other clothes she never wore or... never remembered wearing at the very least! Curiously, she gently ran a finger along some of the tops, pulling out a little grey tank-top! It looked kinda big but... that'd be perfect... She thumbed through the bottoms and pulled out a pair of sweat-pants, all nice and cuddly feeling! She smiled widely up at her German friend, leaning in to surprise her with a quick kiss on the cheek before dropping her towel, revealing her own figure yet again...

She may... or may not have taken a little bit more time than necessary to slip on these easily wearable clothes... For what reason she would never tell, but the look she gave her hostess said enough... Because these clothes were meant for a taller woman, they were far looser than Lucky's clothes, the collar of the tank-top drooping down quite a bit to reveal the girl's cleavage almost like her hentai outfit! The pants were a closer fit, what with the little string in front she could pull to make them tighter around the waist but still... the legs were kinda airy... On top of that, Lucky had done kinda little to dry herself off, the tank-top sticking to her figure, showing off the curves of her breasts... Just as she intended...

With her cheeks flushed red, she turned back to Rachel, stepping in a bit into her personal space as if pulled by a magnetic force...

"...What's for dinner...?" She asked curiously, a hand slowly, shakily reaching up to stroke the model's side. "Is it gonna take a bit to make?"

Cicilia




Posts

: 2866


Join date

: 2017-11-24


Age

: 24


Location

: 07/21



Rachel's cyan gaze met the peering pools watching her every move. She didn't mind it so much as it gave her a reason to continue to tease her more but maybe later, for now dinner needed to be made and on go of that, her guest clothed. After donning her own sleeping attire she was quick to offer her own wardrobe to Sakura to look through. Rachel wasn't sure what they would pick, it could've been anything for sure but she wouldn't mind it in the very least.

"Oh, you're welcome." she smiles as she picks up her towel, folding it over her arm as her pools met her form, watching intently as she redressed. She knew that it didn't take long to put on but she didn't complain, if anything she was rather enjoying the view. The model knew her clothes would be a bit baggy for someone shorter than her but it was comforting to know she appreciated them from her body posture and reaction.

With the other magnetically coming toward her, she grinned as she pulled them in, her index finger pulling a nasty trick by pulling to open portion of the top to further expose their chest. She smirked, her villainous taunts gripping her being as she pressed her busy against the others. Her brow rose at the mention of dinner and the length of time it would take to make, her body tensed as she felt a hand slow grace her side. Rachel thought for a second, what couldnshe seeve tonight? "Mm, I haven't decided just yet but whatever I do decide will take a minute...how does spaghetti sound? I could make a salad to go before hand so you have something in between." she offers.

She didn't give Lucky a chance to answer before she headed toward the kitchen, in fact she pulled the girl along with her. Stepping out of the bedroom, they'd return to the hall with the bathroom on the side a spare room and further down the living room and kitchen. The area was just as large as the living room and was filled with a dining set, an island, fridge, oven, and other usable sorts. She turned back to Sakura pulling them in "While in thinking about it, would desert be good too? I like to plan meals but I honestly didn't think I'd be bringing a guest with me tonight I hope you'll forgive me." She states, her cyan gaze soft and warm as she awaited the cheerleaders answer.
_________________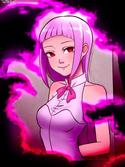 LilyStar




Posts

: 894


Join date

: 2018-02-27


Age

: 26


Location

: Your heart



Sakura felt Rachel's arms help pull her against her, the cheerleader's cheeks burning as she glanced down to find the model prying at the neck of her tank-top with her finger. Even something like this, being teased so playfully, Lucky loved about her new "friend". She was so warm and sweet... So passive sometimes and incredibly aggressive in others! Despite that, though, she never felt like she lost confidence... She had maintained a consistent air of strength that was neither invasive nor docile... Controlled would be a good description of it. Lucky felt like they could lay together naked for hours in each-other's arms, just hugging and snuggling for hours and nothing unwanted would happen... Rachel just... made her feel that way...

Rachel's response to dinner made Lucky raise an eyebrow, mildily surprised that the German hadn't given this any thought! Well... Looking back, she could see why... Who could think while they were in the shower with someone as beautiful as Rachel...? Sakura blushed a the thought, glancing away for a moment before leaning in for a kiss... Except the target of her affections was no longer there. In fact, she was completely gone from the room as if she were a ghost of some kind! Lucky blinked, confused before spotting movement down the hall-way. OH! She wanted to get it started already, huh? Okay!

Lucky ran up behind Rachel, walking behind her into the kitchen area, her lips making a quiet "wow" motion as she observed it! So BIG! The Kitchen itself was probably only a little smaller than her tiny little apartment! Everything there was like all one room! She looked over at her taller companion and smiled widely, suddenly feeling an urge to hug hug her again... As if they could read each other's minds, the German model suddenly wrapped her arms around the smaller cheerleader, Lucky blushing as her head pressed against her hostess' breasts but she eagerly returned the sentiment. They cradled one another in their embrace, Sakura almost shamelessly nuzzling into her friend as the secret of dinner had been revealed: Spaghetti! Classic... But romantic.

"It's okay..." She whispered back, her head tilting back so that her eyes could meet those of Rachel, the two of them sharing an intense stare. One could almost feel the tension in the air around them... "C-could I have some of the dessert now...?" She asked, the look in her eye betraying the innocence of her question. "J-just a little taste test... Y-you know..."

Cicilia




Posts

: 2866


Join date

: 2017-11-24


Age

: 24


Location

: 07/21



She grins at their innocent but betrayed question, her index finger boops their nose as she giggles "What a naughty girl. I suppose I could let you try some but you wouldn't want to ruin your appetite." Rachel leans in to kiss them just to be fair. After a few moments theirnlios would part, the worst part of anything she decided to do with Sakura but it wasn't going to make itself. "I'm going to start now. You can watch television if you'd like,I think I might have some games you could play too." Rachel would release them to let them choose, whilst she spun on her heel and makes way for the fridge.

Opening the twin doors, she began to rummage around, grabbing a head of lettuce, a tomato, garlic, half a carrot, and two types of dressing: Raspberry vinegar and Italian. Next she went through her cupboards, the pasta noodles were off to the far left with the tomato sauce. She'd then reach for the spices such as oregano, salt, pepper, and bay leaves.

The model was a fanatic in keeping her things tidy, her pots and pans would show this by being stacked by size and use. Big ones would be on one side while small ones on the other. She reached out for a tall pot. Filling it with water as she opens the noodles. Setting her oven on high, she waits for the water to fill. She begins to tap her chin, a quirk of hers when she happens to think of think too much for that matter. Rachel would then grab a sauce pan, she pops open the sauce for the spaghetti, pouring into the pan. Before she'd set it on the stove, she'd pry the skin from the garlic. The model would grab a knife from its stand and begin to mince it, the scent beginning to overwhelm her nostrils.

It hit her to add meat but she felt that should be up to her guest. Taking her eyes away, she'd stop mincing "Hey Sakura, do you like meat in your spaghetti? I was thinking of adding sausage."
_________________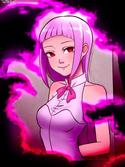 LilyStar




Posts

: 894


Join date

: 2018-02-27


Age

: 26


Location

: Your heart



Sakura got what she wanted much to her pleasure, their lips locking softly for a good long while... She had never felt quite this way when she kissed someone... Sometimes there was flavor she liked or the softness... Those things helped her linger but on the inside... It was only with Rachel did she feel her heart pine for... She wanted to lock lips with her and never let go... She would GLADLY pass out in her arms as they kiss beyond their limits... She wanted to be held in the bigger woman's arms forever... It was too big a wish to grant...

Rachel eventually seperated their connection, sending Lucky away into the living-room with the offering of her T.V. to watch... Meh. Lucky never really cared to much for it... Sometimes she'd watch the news or watch the AFW channel but tonight, she had something or... someone much more enticing to watch. She smiled warmly at the taller woman and nodded, placing one last kiss on her cheek before heading back into the living room. She plopped down on the couch and watched her friend with the biggest grin on her face, a soft red blush stretching across her cheeks.

She's so beautiful... Lucky thought to herself, glancing off to the side, embarrassed... I love watching her work... It's so... so nice..

Her heart fluttered in her chest with every graceful movement, her emerald eyes tracing the intent and focused features of Rachel. Not a moment passed when she felt her body cry out for the German's... Even though they were only a few meters away, it felt like they hadn't touched in an eternity...

Lucky snapped out of her trance when Rachel called her name, her face FLASHING red as if she were caught in the act of doing something quite... exposing.

"Y-yeah?" She called back, barely meeting Rachel's eyes. "Oh... Uh... yeah, that's fine!" She agreed, giving her a thumbs up! "I bet everything you make is DEEEEEElicious!" She winked playfully her hostess' way before returning to her thoughts... Her warm, loving, desiring thoughts...

Cicilia




Posts

: 2866


Join date

: 2017-11-24


Age

: 24


Location

: 07/21



A warm feeling took over her being again as they commented about her cooking, she thought herself a decent chef if anythingbut Sakura just knew the words to butter her up. She smiles coyly "Thys very sweet of you. I hope it'll be everything you hoped for." with their confirmation she'd return to the fridge to look for the sausage she promised. It would be in the near draw second largest drawer to the right. Pulling it free from its confines, she'd open the package. Rachel would then reach for another pan to cook with. A third burner springing to life as she began to cut the meat into bite sized chunks, she'd let them cook with their natural oils.

With that squared away, the model would begin to pick apart the lettuce. She picks a piece for herself to try and seem satisfied with the crunch and taste. With salad bowls at the ready she begins to pick apart and place them inside, she'd go about two-thirds of the way before placing the rest in an air tight bag to save. Next cake the carrot; knife in hand she began to lightly skin the carrot, taking off the first layer before scraping the flesh into each bowl. There wouldn't be much left of it so she threw what little there was away.

Of course she couldn't forget the red plump that was the tomato. She cuts out the core and cuts the top and bottom away, after that she would neatly chop it into somewhat equal pieces to add to the salad mixture. The first part seemed almost finished, as she grabs her bag of garlic croutons and cheese from the fridge, she'd add enough to make it a masterpiece.

The water began to boil now with the first plate of their dinner prepared, the sausage sizzled and popped as it began to cook and the sauce was already beginning to boil as well, it wouldn't be much longer now. She'd add the noodles to the boiling water and cover it for the water and steam to do their magic. "The salads ready, Sakura." She'd call. it won't be much longer before the spaghetti is done too."
_________________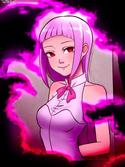 LilyStar




Posts

: 894


Join date

: 2018-02-27


Age

: 26


Location

: Your heart



"Pretty decent?" PRETTY DECENT? What an understatement that was! Surely Rachel could smell her own cooking and KNOW that she was far beyond what one would call "Pretty decent." Lucky certainly could! She didn't need to be told to know how dinner was coming along... She could SMELL it! Lucky had a dreamy grin upon her lips as she watched her friend stand there in the kitchen, gracefully mixing up the ingredients into the most savory concoction... She knew all about romantic dishes and all, Lucky being one of those girls craving the thought of "true love". She was ALL into romances and things and JUST BECAUSE SHE LIKED TO KISS OTHER GIRLS DIDN'T MEAN SHE DIDN'T APPRECIATE IT! Sakura felt the warm fuzzies rise up in her chest as she watched the taller woman work, her chest tightening in on itself as her emerald eyes ran over her figure... When the moment came she could wrap her arms around those wonderfully round hips, that moment when she could suckle on those delectable lips... It would be then she would have found her happy-place. She was so beautiful... She thought those words with a soft swoon in her muscles... They seemed to soften in the other woman's presence, as if there was nothing in the world that could get them... Not taxes (that dreaded practice), not pain... Just them in this safe little bubble.

She was aware of how society would have her feel, being obligated to go home with her after losing that bet in the ring... They would look down upon it, seeing it as perhaps even a predation tactic of the larger woman and she had to admit... she had her doubts earlier that evening... But after having held her... Kissed her, feeling how gentle she had been, how caring and concerned she was for her consent... it was truly this that won her over... She was touched that she cared for her so much... that she'd constantly ask what she felt even in the heat of the moment. When Sakura saw Rachel, she looked at her as someone to admire... Someone sexy as HELL... someone she'd trust with her body...

It was weird how much you could learn about someone in the timeline of a few kisses...

Sakura snapped out of her daze when Rachel mentioned the completion of the salad, the cheerleader jumping into action to help! In a split second, she was by her friend's side, smiling up at her brightly.

"Here! Let me take those for ya!" She offered, leaning around Rachel to nab the salad bowls, maybe intentionally pressing herself against her back in her attempts to reach for them! Wow... she smelled so good... So nice and... sweet... Her eyelids drooped a little as she took it in, her hold on the bowls nearly dropping! She could... like... fall asleep to this smell... just... curl up next to it and never wake up... It'd be like sleeping beauty or something!... Oh, what she'd give to live that out...

If she was allowed, Lucky would take the bowls and place them over on the kitchen table nearby, one beside the other so that she and Rachel could sit next to each other! She would then take her place and wait... watching her friend with the happiest gaze in the world.

Cicilia




Posts

: 2866


Join date

: 2017-11-24


Age

: 24


Location

: 07/21



Page 4 of 7 •
1, 2, 3, 4, 5, 6, 7
Similar topics
---
Permissions in this forum:
You
cannot
reply to topics in this forum