Who is online?
In total there are
22
users online :: 0 Registered, 0 Hidden and 22 Guests :: 2 Bots
None
Most users ever online was
418
on Tue Jul 30, 2019 9:51 am
Champions & #1 contenders
Looking for matches
Fri Nov 25, 2022 8:50 pm by Void Effect
Comments: 0
Looking for fun Fights
Wed Nov 23, 2022 1:55 pm by Leon564
Hi hiiiii
Hope you are well my fellows! Happy holidays to those that celebrate. Though some of you may indeed be busy, some of you might be bored and alone. Well I'm here as well bored and alone
So same boat. But not always the same tastes.
Anywhoooooo I've got my two characters available for some battles. James is decently flexible on whom he fights. But Melanie is strictly for the men. She can't get enough of'em
Take a gander at them and hit me up either with a …
[
Full reading
]
Comments: 0
Free Face Claim
Thu Nov 17, 2022 6:11 pm by Void Effect
Three of my character is getting Axed, just ya guys want em, just let me know in DM
https://www.afwrpg.com/t20236-ellie-haise-kaneki#543253
https://www.afwrpg.com/t20341-satella-the-witch-of-envy
https://www.afwrpg.com/t20571-eveline-lector-the-cruel-rabbit
Spoiler:
Spoiler:
Spoiler:
[
Full reading
]
Comments: 0
Page 2 of 2 •
1, 2
Camilia was in quite the hurry. The last time she checked the clock while changing she had ten minutes to get to her lesson. She was nervous, in all honesty, hopeful even that she could prove herself in this spar and be on her way to being versatile with AFW's Match types. Her mind wandered with ideas about what to do, was her bikini really okay or should she had gone for something that covered more skin but her thought was interrupted by blue.

Wait, was that a person, in a bathrobe? She should've known better, it was of course Natasha, in the back of her mind, Camilia felt the a bathrobe might've been a good idea, it felt extremely off putting to walk in the halls in just a bikini but she digressed. "Hey Natasha! I came just like I said I would." she proclaimed confidently. The brief exchange of their busts pressing against one another sending her focus completely off course.

She snapped back to the plane of exsistance with the command to follow them. She didn't really have much of a choice so, the Latina quickly followed "So is it a special little surprise for the ring or..?" Her question was answered almost immediately as she found herself in the showers, it was the bulls first time here, her gaze meets the padded floor and she could only imagine what was going to happen here. "Oh, neat. Por lo menos ahora no tendré que preocuparme por romper mi cabeza abierta." She states mostly to herself.

The sound of the door locking startled her slightly, it seemed like a good idea seeing as how she didn't want to be interrupted or walked in on but why did she start running the water? She shook the question away, she knew the that Natasha would explain herself. While she asked about any questions Camilia might have her focus vanishes again to the robe that fell to her feet and then up toward the very lavish bikini they chose to wear. "U-um...Should I think of this as like a standard match? Am I supposed to uh...hurt you?" get it together Camilia! She tells herself. It was hard to, especially with such a figure like the frenchwomans. She honestly felt jealous, such iridescent skin, curvaceous, and on top of that very alluring she hoped her frame was decent enough for somebody. The bull felt her body was a bit too muscular and the scar over the bridge of her nose was probably off putting too. Just insecurities talking.
_________________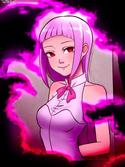 LilyStar




Posts

: 894


Join date

: 2018-02-27


Age

: 26


Location

: Your heart



While spanish wasn't her first, second, or even third language Natasha knew enough of it to carry on business conversations though she liked to keep a translator nearby just to make sure she wasn't taking something the wrong way. She knew just enough to be dangerous or so her mother liked to tell her. "Well the wall is still tile but the floor is soft enough, besides this is all about practice so lets do our best not to injure one another." She turned her head and winked at the spanish beauty before motiong for her to step inside, closing the door and locking it to ensure no one walked in on them. Natasha wasn't concerned with being seen during their training but given how nervous Camilia already was about all this she felt it best to make sure she was as comfortable as possible, which meant making this strictly between the two of them. Sure Camilia would have to learn to be comfortable with hentai matches in front of a crowd but that was a lesson for another day.

"Well to start with lets just spar a bit like its your everyday match in the AFW. Fair warning though I will likely surprise you as we go at it, I want you to roll with the punches so to speak, react but don't let what I do throw you off too much alright?" Natasha took up a spot in the middle of the room, the water running through only one of the many shower heads which lined the walls, hitting the floor off to the side away from where she stood.

"Oh the shower." She said, seeing the confusion in the other woman's eyes. "Thats just to mask the sounds we make, and to liven things up as we wrestle about." She chuckled at that then beckoned for Camilia to join her. "So Camilia show me what you can do alright?"

daemongirl




Posts

: 4410


Join date

: 2012-03-31


Age

: 32



Hearing what made up the wall and then the floor, she'd reach over to the wall to check for herself and sure enough it was soft porcelain tile, while the floor a soft sort of mush. Her finger tips seemed happy to dig into the material but had to focus, Natasha seemed to grasp Camillia's nervousness by the asured lock. Getting back to the task at hand, she nods as the bluenette explains that they shouldn't try to hurt each other, that meant holding back, not only that but her temper too.

With her hands at her hips, she'd smirk. "Treat it like a match? Sure, you got it, I hope you can handle my punches, chica, I'll take whatever you can dish out." Camilia wasn't sure what she meant by surprise but she could assume she meant strength wise but deep down she wondered if it meant something else. As the shower head continued to pound the spot on the floor relentlessly, a bit away from Natasha, the Latina would step up to meet them, she expected to learn a lot, and so far, their approach seemed up her alley, but there was only way to find out.

With the explanation of the shower, she finally understood, she'd be a bit embarrassed if people could hear them, she was sure it wouldn't look good on herself if she was caught moaning. With the beckon and the rather tame taunt, Camilia would bend her body forward into position. "Here I come!" she declares pushing herself forward reaching out to grab hold of Natasha.
_________________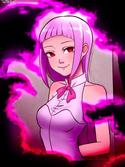 LilyStar




Posts

: 894


Join date

: 2018-02-27


Age

: 26


Location

: Your heart



Natasha wasn't quite sure Camila understood what she meant by surprises but whether or not she had picked up on that didn't really matter, it was how Camila would react to Natasha getting more intimate that would be most telling. "Oh I have my doubts about that but I like your enthusiasm!" She chuckled at that, teasing Camila was all part of her plan for today's training but that didn't mean she could enjoy it too. Her words were quite playful for now, without any real bite, but that would likely change as the sparring bout went on and she wanted to rile up Camila more. For now though it seemed the latin beauty had all the encouragement she needed as Camila wasted no time in rushing right for her, Natasha smirking as she set her feet and then stepped forward right into Camila, their chests slamming together as they locked up for the first time!

"You've got a strong looking body, lets put it through its paces shall we?" She had one hand on Camila's shoulder and the other gripping the other woman by the elbow, shoving and pulling to see if she couldn't put her off balance and drag her down onto the shower floor. Whether that worked out or not natasha would grind their chests together, testing not just Camila's wrestling but also the firmness of her chest.

daemongirl




Posts

: 4410


Join date

: 2012-03-31


Age

: 32



It wasn't uncommon for Camilia to get a bit heated with these sorts of things, it was just how things turned out, still though she didn't really grasp what she meant but the Latina supposed it didn't matter right now. Her focus was on training, she wanted to learn and that's just what she was about to do. Even with Natasha's doubts she excepted her enthusiasm which felt like a good thing, maybe she could have a knack for this, just maybe.

As the women collided, she felt a bit uncomfortable as they clashed for dominance in the hold. She couldn't remember a time other than... well, Lucia, that she had been this close to another woman. It felt different but she didn't feel the need to pull away. Natasha seemed to be trying to throw her off balance but Camilia could handle that much. "U-um thanks, I guess I shouldn't really pull any punches. Get ready when you're totally floored by me." she states, confident in not only her abilities but the fact of surprising the blunette. Something inside her wanted that validation that came with taking on these big names or getting them to recognize you. She couldn't explain it if you asked her but it was something she felt she had to have. In that moment, she'd attempt to slip her foot past Natasha's feet, her aim was to pull it against the back of their knee and send them to the floor but that was easier said then done. Natasha appeared to be the expert here, so if she was successful or not solely depended on out maneuvering the veteran
_________________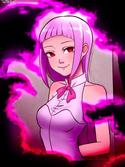 LilyStar




Posts

: 894


Join date

: 2018-02-27


Age

: 26


Location

: Your heart



Page 2 of 2 •
1, 2
Similar topics
---
Permissions in this forum:
You
cannot
reply to topics in this forum