Champions & #1 contenders
Aye I'm back. I suck. Wanna wrestle?
Thu Sep 09, 2021 6:54 am by yummybunny
Aye I'm back again, the loser that pops in and out for like 5 years straight.
I know I know, no need for cheers.
Uh, but no seriously I'm feeling pretty good lately and would love to throw my hat back in the ring. If anyone wants to wrestle my losers let me know, I have a few now. Just made a new one in fact.
Queen Bitch:
Other than her I have like...A few others? I forgot who's made on here and who isn't. I WILL say, they ain't that good and …
[
Full reading
]
Comments: 4
After a long time I return, looking for a match
Thu Sep 16, 2021 11:20 pm by GrandAkumaShogun
Hello all, I would firstly like to apologize for the long periods that I've been away from here. Been taking time away to focus on my mental health but I think I'm ready to return and looking for a match or two to get back into things. All three of my boys, Takeichi Mori, Takeshi Kawai, and Imai Cosmo are up for matches. If you want I can link their profiles so you don't have to search through the roster page. Anyone interested feel free to hmu through private messages. Hope to hear from …
[
Full reading
]
Comments: 3
New to site - loking for a fight on Tension
Wed Sep 15, 2021 1:42 am by RedBasher
Hi guys,
This is my first time on the site and I'm looking a deput for my starting character. Here is her Bio and a rundown of what kind of matches she is available for
Eva Cravina:
Eva Cravina Bio:
Eva is a talented but inexperienced rookie face preparing for a debut in the AFW, preferably a standard one. She is aways looking out for a challenge and is willing to take any opponent in the roster, as well as a bit naive and …
[
Full reading
]
Comments: 0
Hi.

tl;dr at the end.

I've never been great at things like this. Honestly, this message is long, long over due and now that I have found some time and enough will power to say something. I at least owe some of you some words. Yet again, I've dissipated from the Earth and I'm honestly a little tired of saying I'm back again and again. I was on an literal island for a few months for my job but after I came back, I had school and work from 2 jobs. I just didn't have much motivation to keep going.

I'll keep this short but don't get it twisted. I'm not saying I'm leaving for good.  I might be back and very soon. Before you celebrate to soon, I'm afraid I have some very bad news to bare. I've decided to let all of my characters go that includes all my Wrestle Angel Characters (I'm retiring Rei) (Lunar Wolf has dibs on Roxy since I got the character from him). If I should return (which might be soon), I'll only play one NEW character and that's it. I feel like that would be best, it's no use having characters that aren't being used. I have a lot of personal reasons for this but I really just want a clean slate if i were to come back. Juggling so many characters, is not something i can do with 2 jobs while going to school. The impact of me going and leaving is far too great when I come and go. I'll also going to be swearing myself off of PPV events. I never cared much for the belts anyway and I'm tired of making promises, I just keep failing to keep. I know this is what most people don't want but I have to make the smarter decision for myself. Despite this, I kind of get very a little emotional at all the bonds some of my characters made and the stories we wrote. However, all stories have to have an end even if they're not the endings they deserve.

I'm sorry guys,

-Oathkeeper.

EDIT: I'm keeping Sephora

tl;dr Oath is sowwy for disappearing off the face for the earth for the 10th time. He says he might be back and will only make and rp one character. Oath will refuse to participate in PPV events. He's giving away all his characters (except Rei)

Oathkeeper




Posts

: 3730


Join date

: 2010-02-06



I'm sorry to hear this. You're a good guy, a quality fun RPer, and you're loved by a lot of people here.

Best of luck in your future.

Old_Man_Tai




Posts

: 8957


Join date

: 2008-04-29


Age

: 31



Guaahh Oaaath. Really gonna miss all the stuff with you. Totally understandable the reasons though. Don't fault Heather for crying a bit at Rei's retirement though!

TiefBlau




Posts

: 7134


Join date

: 2011-02-01



Thanks Tai, I'm not officially leaving though, I'll just never be as involved like always.
@Tiefblau: As will I, I really do miss our stuff together. I'll still be around though.
Heather and Rei's reaction: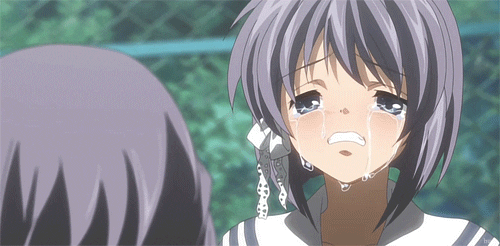 Oathkeeper




Posts

: 3730


Join date

: 2010-02-06



Enjoyed working with you for what little we did. Shame we didn't meet back in the day :-/

acuyra




Posts

: 18826


Join date

: 2014-02-14


Age

: 35


Location

: Charlotte, North Carolina, WOOOO!



So our thing will be cancelled now? That makes me very sad since I really wanted to finish that up, but oh well, what can ya do about. It's your choice after all, and I'll respect it. u.u

Cy_Man




Posts

: 3090


Join date

: 2013-02-07


Age

: 28


Location

: Castle of The Guy



Gaahh using that gif! Damnit youu!

TiefBlau




Posts

: 7134


Join date

: 2011-02-01



---
Permissions in this forum:
You
cannot
reply to topics in this forum