Champions & #1 contenders
General Avalanche Reminder
Fri Oct 23, 2020 9:21 pm by Old_Man_Tai
General Reminder: Friction PPV Avalanche goes live on December 1st: So if you need to do any promos or build up for your Avalanche matches, you should be focusing on that now. You are allowed to do such things over Discord and then post them after if it helps get them done faster so matches have proper build up.
Also, if you are looking to get on the ppv, and have a partner and match set up, (or can do so quickly), contact me to let me know what match you are doing on the show.
If you have …
[
Full reading
]
Comments: 0
Need Debut matches/Simply looking for more
Tue Sep 08, 2020 11:19 pm by Void Effect
Comments: 10
And again
Thu Oct 22, 2020 7:38 pm by skip-stop
Hi hi, skip-stop is in touch
All posts debts have been paid. To be brief, I'm taking a short break again, will be back on Monday. There are a number of problems that require thought and solution attempt. Discord is always available in case someone suddenly needs something. Thank you for your attention. Stand by
Comments: 1
Name:
Artemis Moonshine
Sex:
Female
Age:
21
Eyes:
Light Blue
Hair:
Dark Blue
Height:
5 Feet, 8 Inches
Weight:
140 Pounds
Nationality:
Mobian
Alignment:
Face
Entrance Music:
Background
Artemis Moonshine is a hedgehog with minor fox traits, since her father was a fox and her mother was a hedgehog. Her twin brother Apollo was born the same time as her, but she became the intelligent member of the duo. Their parents disappeared when both siblings were young, forcing them to live on their own. Artemis had to take care of both her brother and herself, forcing her to grow strong on the streets. She eventually had to learn how to defend herself, so she secretly enrolled in a karate class and has been taking it ever sense. She also learned that knowledge would help her survive, so she studied every known thing in the universe at one point or another, always looking up new books at the local library. While now living in a very small house that isn't very impressive, Artemis Moonshine is an intelligent, hard-working girl who is forced to take care of her somewhat stupid brother.
Her big butt is basically the symbol of Artemis Moonshine (also a very funny pun based on her last name), as every single time she gets punished in some way, her large ass is always humiliated or showcased somehow. For example, after insulting her new dorm-mate when taking a course in college, the tigress in question kicked Artemis' butt and threw her out a window. The hedgehog crashed headfirst into the ground, with her butt sticking up in the air. The tigress removed Artemis' skirt and panties, spanked her ass until it was beet red, took a few pictures of it to show off to everyone, and then used a steamroller to roll over the top of the big green butt. Easy to say, when it was flattened, there could be two giant green pancakes viewed. Also, even MORE to Artemis' humiliation, her big butt always lets out a huge fart just as it's being destroyed.
Not ever really being one for sports, Artemis eventually found out about wrestling and how it was seemingly a very "easy" and lazy sport. She figured that using your brain and knowing how to move your body was more than enough to win, and since she wanted to broaden her horizons with at least one sport, she took part in learning about it firsthand. She figured it would be very simple and she would cream anyone who got in her way, since she already found the sport to be stupid. She only studied the basics of the sport and didn't bother to go down into the deeper facts that would help her out for later.
Personality
Her personality is rather haughty, arrogant, egotistical, rude and cynical. Because she's so smart, she constantly lectures others and feels she is better than everyone else. She likes to talk down to people who she feels are stupider than her, especially males, and isn't beyond using physical violence to knock some sense into people. As such, this has led to her getting some painful and humiliating comeuppance, as seen in the pictures below. Despite being good with karate, Artemis will typically use her words to try and get her out of any situation, which in turn leads to her getting punished. She isn't one to run away, but will always scream and tell someone off if they annoy her or are stupid in some way in her eyes. Despite not being an overly flirtatious or horny girl, Artemis is rather bisexual in that she can like both males and females, although it completely depends on the situation.
Appearance (Written)
Being an older schoolgirl, Artemis typically dresses in a schoolgirl outfit, since she feels it displays her as an intelligent and respected individual. She is not the flirty or romantic type, as she doesn't see how she can be seen as sexy because of her outfit. Artemis wears her long blue hair in a ponytail, which hangs down to her waist. Her skirt is incredibly small, which makes it very easy for anyone to view her giant ass when she bends over. Her butt itself is quite large. It is a heavyset, green bubble butt that is always frequented by a tiny pair of black panties; Artemis believes black is a smart color and doesn't see anything wrong with the size. Interestingly, Artemis has a very small pair of boobs, but a large ass to counter it.
Artemis Moonshine is very durable, and thanks to her snooty, uppity, arrogant attitude, she has been put in her place many, many times. Her body has been squashed flat by steamrollers, giantesses, wrecking balls, and much more. She has been face-sat and farted on for her rudeness. She has been known to compete in wrestling tournaments, where despite all her training, always gets her big ass handed to her and is further demolished. She has been spanked, transformed into panties to be worn, pounded (raped), and of course vored. And each and every time something bad happens to her, she never learns her lesson about not talking down to others or treating them with disrespect.
Appearance (Visual)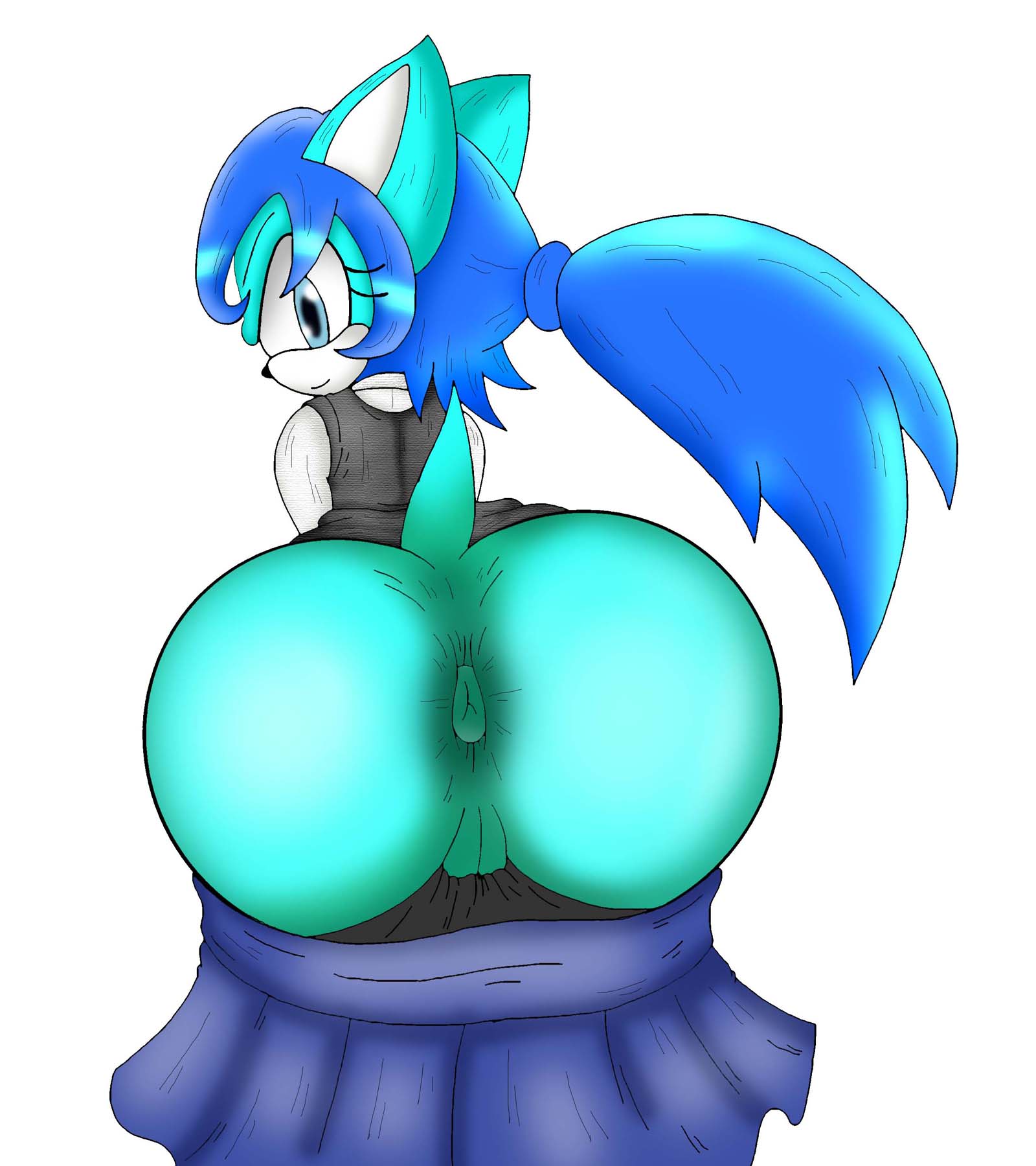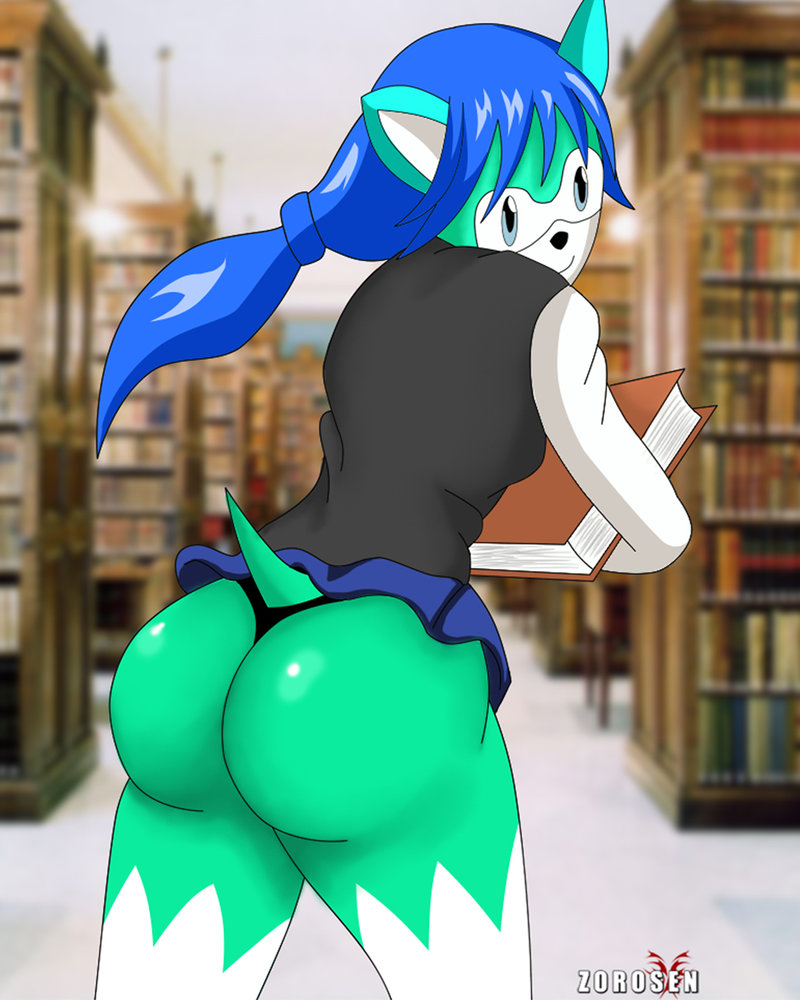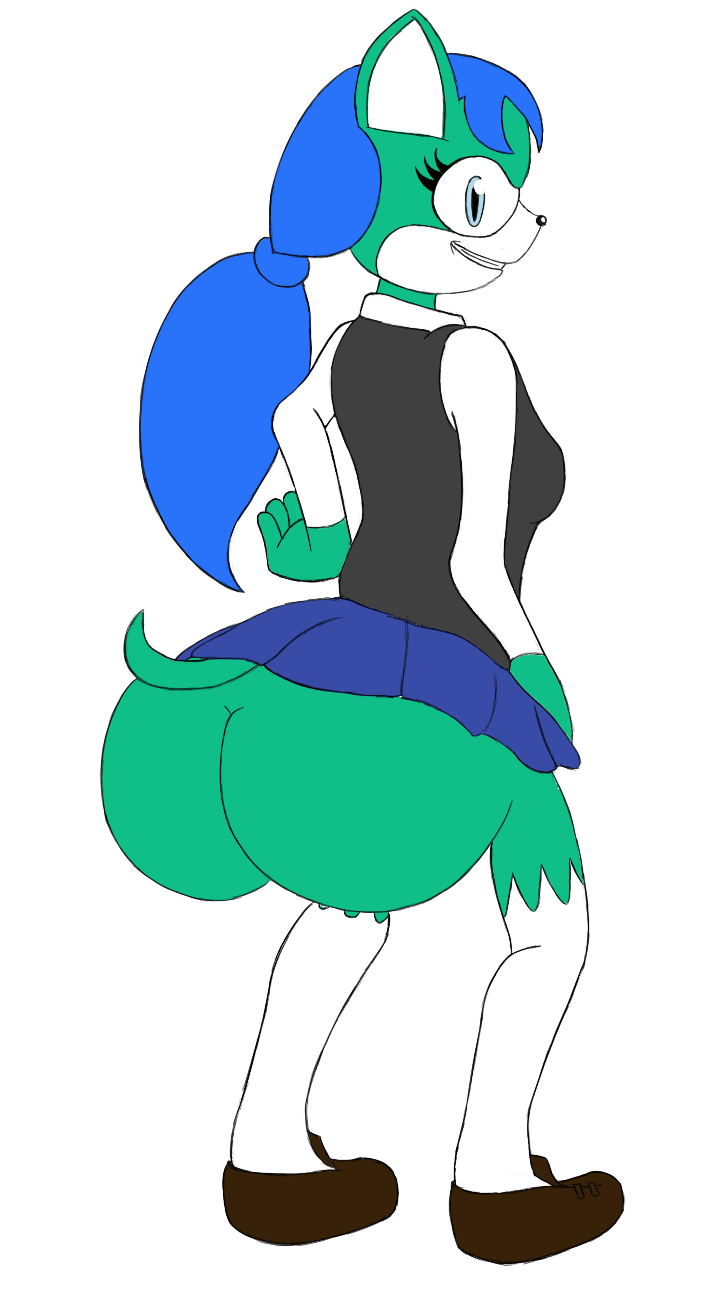 Wrestling InformationStrategy:
Due to most of her information having come from books and minor studying, without any actual training or experience, she mostly just goes off what she's learned and what she feels would be the best strategy to get matches over as quickly as possible. She has no true style or type, as she just goes out thinking she can take down anyone if she just uses intelligence over personal strategy and training. For the most part, this would involve trying to tackle her opponent by any means necessary and keep them pinned until they give up. If they struggle, she would pin them under her big, fat butt. Anything else goes beyond her understanding and she would not know how to respond.
Preferred Moves (Against Her):
Face-sitting, face-farting, squashing/flattening, spanking, rimming, anal vore, inanimate transformation (flattening a victim and folding them into a useful object, such as panties), wedgies, using the mouth as a toilet.
Preferred Finishing Moves (Against Her)
Artemis getting taken far up into the air after she's been stripped naked, turned upside down so her big butt is facing upwards, and then pile-driven straight down into the ground headfirst so that only her giant ass is left sticking out of the hole in defeat. Her opponent then takes a seat on top of her ass to claim their victory (possibly farting into it or spanking it), writing "[Opponent's Name] Bitch" across Artemis' ass cheeks in permanent marker, or proceeding to flatten the massive ass down into two large pancakes to fully finish her.
Artemis taken down by any possible means and flattened into the mat, flat as paper, and as her opponent gloats over their victory, they peel her flat body off the ground and proceeds to fold her into an object of humiliation as their prize. This can include a butt-plug, a cushion, a literal trophy, panties, or whatever else. If she's panties, her face should be on the inside where the butt rests, and her opponent happily slips her onto their ass before they walk off to enjoy their prize after their hard-earned victory.
Preferred Matches:
Anything, since Artemis won't really understand the differences and it's fun to be put into any situation.
Endurance:
★★★★★
Strength:
★★★
Speed:
★★
Defense:
★★
Technique:
★
Anime Female Wrestling Info:RECORD:
0-0-0
WINS:
0
LOSSES:
0
DRAWS:
0
Championships/Accomplishments:Friends:
N/A
Allies:
N/A
Rivals:
N/A
Enemies:
N/A
Crushes:
N/A

Tailslover13




Posts

: 36


Join date

: 2011-07-06


Age

: 29


Location

: Montana



---
Permissions in this forum:
You
cannot
reply to topics in this forum