Champions & #1 contenders
Looking for Return Matches.
Tue May 04, 2021 3:27 pm by Hedgehawk
Hello Everyone!
I am looking for anyone interested to help me get back into the swing of things and get or two going on the site.
Mostly I am looking for something from my character
Trinity
. Given her style I am looking for something on the more hardcore side, a cage match, no DQ, or even a streetfight. Given her build and her personality I don't mind her going up against males with a similar personality.
I am also up for possibly looking at setting a match up for
Momoka
. Though not sure if …
[
Full reading
]
Comments: 1
Just an update
Mon Apr 26, 2021 9:37 pm by Deus001
Hey folks just a quick public service announcement
So I'm now back at work proper now. So expect my posting to be somewhat erratic now, as we get into May I'll likely get more hours from the fam and eventually I'll be working full time for them by the end of the year. At that point I'll be able to come up with more of a posting routine, but as it stands if my post rate gets more iffy as we go into the year that's why but I'll still be doing stuff dw
Comments: 1
HAPPY BIRTHDAY KILLCARRION!
Sat Apr 17, 2021 11:29 pm by Old_Man_Tai
Happiest of Birthdays to our beloved Bird of Murder, Killcarrion.
He deserves it, this dude has worked IMMENSELY hard during his time as a mod to try and bring lots of cool ppvs, matches, stories, and such to the site and works tirelessly to try and help out as much as possible.
He's a legit good dude, and one of my absolute best friends.
Love ya buddy!
[
Full reading
]
Comments: 13
Page 1 of 6 • 1, 2, 3, 4, 5, 6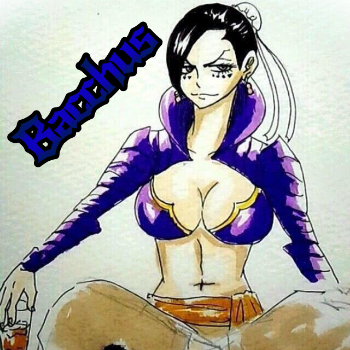 -VS-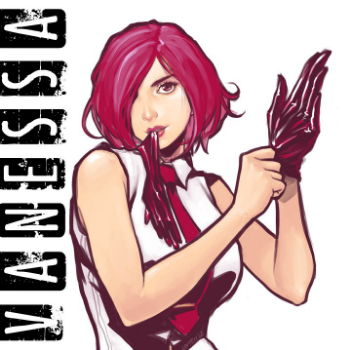 Match Type:
Standard
Victory Conditions:
Victory by pinfall, Submission, or Knockout.
* * *
Continued from
here...
"Huh."
Vanessa perked up as soon as she heard Steppenwolfe start to play, and for a moment she thought she'd accidentally left her iPhone playing in her ear. She wasn't sure what she expected the Chinesewoman to come out to - maybe something with a flute. Definitely not 70's hard rock, of all things.
Not that she was complaining. For all the things she could say against Bacchus, at least she wouldn't be able to fault the woman's taste in music. The entrance and the running and the whole thing she did when she popped back to her feet was all a bit much for Vanessa's tastes, but she had to admit it was impressive, too. Now that she was sober, it was a lot easier to appreciate Bacchus' athletic frame, and the curve of those iron legs and the tone of her stomach, and those breasts peeking out at her...
Bah. Wouldn't change anything. Also, mental note, but she needed to look into getting some in the near future.
She stepped forward as Bacchus did the same, the two of them facing off as the referee made her way to the ring. "Fun?" She snorted and placed her forehead against her rival's, getting close enough to tell the Chinesewoman had been drinking not too long ago. "If you like getting knocked the fuck out, then sure. It'll be a goddamn blast."
"All right, all right you two."
The referee moved between them and made some space, getting them a few feet apart before she rang the bell. For her part, Vanessa started bouncing on her toes and circling around the ring, keeping her body loose and fluid, staying a comfortable distance while she circled the ring. Her memory of their fight in the bar was a little fuzzy, but she distinctly remembered one hell of a leg sweep, and the distinct impression that those legs could've done more painful things if given the chance. Best to feel this out a bit.
-----

acuyra




Posts

: 18622


Join date

: 2014-02-14


Age

: 34


Location

: Charlotte, North Carolina, WOOOO!



If Bacchus was even remotely intimidated by Vanessa's promise to knock her the fuck out, it didn't show. She continued to wear an eager grin, her face fully showing just how excited she was to get this fight going. Whether that wound up putting her on the wrong end of a KO hardly mattered. As long as "Red" made this entertaining - and Bacchus fully expected she was going to, that was all she cared about.

Bacchus took a few steps back after the ref beckoned them to their corners, then the bell rang. She began to circle the ring while Vanessa did the same. But while her foe was bouncing on her feet and watching on with careful precision, Bacchus moved in slow, relaxed strides, with her arms hanging loosely down by her sides. What she had planned or what she was thinking was anyone's guess.

A lot of what had happened in the bar that fateful night was still fuzzy in her memory, but she could easily recall several instances where Vanessa's fists had slammed into her face, and every shot she remembered had felt like a blow from a sledgehammer. Most fighters aware of something like that would've gone into this with a much tighter guard to avoid getting slammed with too many shots like that again. But Bacchus wasn't like most fighters. Chances were Vanessa could've already guessed that herself by now, but she'd know it for certain by the end of this match.

Bacchus waited until the two started to draw closer to each other, then started to ease her hands out toward Vanessa, as if waiting for the perfect moment to lunge into a lockup. However, what she chose to go for instead was entirely different. Suddenly she'd drop down low and swing her right leg down in a full circle, aiming to sweep at Vanessa's legs, before springing up as high as she could into the air and aiming an enzuigiri at the side of her foe's head!

LARIATO




Posts

: 5414


Join date

: 2014-11-13


Age

: 28



As the seconds ticked and tocked in this match, Vanessa was only sure of that fact that she couldn't be sure of damn near anything when it came to Bacchus. She wasn't sure what that wrestling stance was supposed to be, completely different from anything she'd seen between the ropes. She wasn't sure what her opponent's strategy would amount to. She wasn't sure what move she would be coming her way with. Vanessa liked to think she was good when it came to reading the woman on the other side of the ring, but Bacchus was written in a new language.

That honestly made her a little more excited, but cautious, too. She didn't charge in, and neither did Bacchus. They just kept edging, getting closer, moving into their respect ranges, getting their hands up for what seemed like the traditional lockup, until…

There was the leg sweep. Vanessa had been expecting it the second she saw Bacchus raising her hands, knowing damn well the Chinese woman wasn't the 'test-of-strength' type. This time she was ready for it, as she raised a leg up, took a quick step back, and avoided it by the narrowest margin. With that done, she raised her fist and moved in, preparing to throw a right cross at-

Vanessa saw the enziguiri coming at the last second, and she only managed to block it because her guard was up in her stance. Even so, it was hard to call what happened a 'block' - the kick hit her raised arm, but it didn't feel like that did much to dampen the force. It still hit Vanessa's skull and rang her bells, sending her staggering all the way to the ropes. She bounced off them and took a step forward, shaking her head both with disbelief and to clear her vision.

Okay. Bacchus could kick. Vanessa had suspected as much just to look at her, but seeing and feeling were so far apart.


acuyra




Posts

: 18622


Join date

: 2014-02-14


Age

: 34


Location

: Charlotte, North Carolina, WOOOO!



Right on the mark! ...Sort of.

The blow was partially blocked, but Bacchus had kicked enough heads to know she'd still gotten a pretty decent hit in. Seeing Vanessa stagger into the ropes was pretty clear evidence of that. She seemed surprised, which amused Bacchus greatly. Her wild, unique style had prompted that same look on more people than she could count, and it never got old.

"What's the matter, Red? See a ghost or somethin'?" she teased, before pulling her legs up and kicking them out to spring back to her feet with a kip up again. This time, however, she didn't quite stick the landing. Bacchus stumbled just slightly, swaying briefly before finding her balance again. The Baiju she'd been taking swigs of before the match was starting to take effect, giving her a nice little head buzz. Not so bad she couldn't continue, just barely enough for the effect to be noticeable.

But that didn't bother or worry Bacchus in the slightest. Carefree grin remaining etched onto her face, she gave no clear sign she even noticed the little slip. Instead she just began circling Vanessa again, gradually closing the distance. Once she felt close enough to try it, she then suddenly twisted and swung her right foot around, aiming a spinning heel kick toward her opponent's midsection.


LARIATO




Posts

: 5414


Join date

: 2014-11-13


Age

: 28



In hindsight, Vanessa shouldn't have been that surprised by the force that Bacchus could bring to bear. After all, she'd gotten a good look at those legs when they brawled, and while she'd been inebriated to hell and back at the time, the image of those thighs stuck with her. She should've known those thick thighs weren't just for show, that they could generate some real damage.

In her defense, it was easy to lose sight of things when looking below Bacchus' waist. Way easy when you were drunk.

Regardless, what little doubts she'd had about Bacchus' skills were gone like the morning mist now, and she moved forward with a tighter, surer guard. As fast as a kick could be and for all the damage it could do, Vanessa was willing to bet she could turn it against this woman, and it was a theory she planned to test as she moved closer.

Step. By. Step. Closer and closer still. Moving into what she figured was Bacchus' range as they circled each other, into the danger zone, waiting for the right time to-

Bacchus struck and struck fast, but this time Vanessa was ready - or, ready enough, at least. She hopped back, a quick dodge, letting the kick miss its target by mere inches. The moment it was out of range, Vanessa put those long legs of hers to go use and launched herself forward, leading in with a jab aimed at her opponent's face, then dropping quick and throwing a right hook at her midsection, delivering her body weight with the swing.

acuyra




Posts

: 18622


Join date

: 2014-02-14


Age

: 34


Location

: Charlotte, North Carolina, WOOOO!



An offensive skillset focused around kicks was a tricky thing. The power a good pair of legs could bring was a serious threat in any fight, especially one involving Bacchus. But every time you take a foot off the ground to throw a kick, you lose some of your defense and the stability of your base. If you miss the mark and your opponent can counterattack before you've fully re-established your balance and base, it's a dangerous spot to be in.

Case in point. Bacchus' foot came around fast and hard, narrowly finding Vanessa's midsection. But there's only a few scenarios where "close" matters, and this wasn't one of them. The kick hit nothing but air. And while Bacchus' leg was still off the mat, Vanessa was already moving right in. The small distance between them was closed in less time than it took blink. Bacchus, unable to move away in time on one leg, was met with a fist right to the bridge of her nose!

The jab knocked her head back, forcing a pained grunt as it made her stumble a couple steps. The second punch came when Bacchus was better prepared, and she was able to put her fists and one leg up to shield her midsection from the body blow, though the hammering impact of the punch against her guard wasn't exactly pleasant. Before bringing her leg back down, Bacchus thrust it out, aiming to as much kick as shove Vanessa in the midsection, hoping to make her back up and create a bit of space between them.

She still never stopped grinning through the whole exchange, and even let out a small chuckle, as if getting punched in the face had given her some small thrill.

LARIATO




Posts

: 5414


Join date

: 2014-11-13


Age

: 28



Wrestling audience could be a bit finicky when it came to wrestling in their matches. In Vanessa's experience, they watched wrestling because they wanted to get away from the typical punch-punch kick-kick of more mainstream combat sports. They wanted the flash, the fancy moves, the high-flying, all of it. Vanessa had gotten used to not always being a fan favorite because of her striking style, and it helped that her opponents brought enough fancy to make up for it.

But taking on Bacchus seemed to be a recipe for a bored crowd...on paper. That wasn't the case in practice, though. As Vanessa landed a clean punch on her foe's face, the audience had a quick, noticeable pop, going along with the concept. Fists versus feet? There was some interest there, a styles clash, and that was always fun to watch.

Vanessa was starting to feel it, too. A fun little challenge.

She grunted as her followup was denied, and grunted again when Bacchus' leg pushed her back in a single, powerful movement. It hadn't even been much of a move, but this woman's legs were strong enough that even one of them had more than enough force to send her staggering away. Just like that, she was back in her foe's range, and the name of this game was becoming too clear. At mid-range, Bacchus' speed and power could rule the day with those lethal legs. But if Vanessa could close the distance…

Her smile mirrored Bacchus, but it only showed for a moment before she ducked back behind her tight guard and came dashing back in. Staying low, trying to avoid those high kicks, she bobbed left and right, weaving her way towards her foe and lashing out the second she thought she was close enough, attempting to hit Bacchus with a right hook to the side of her skull.


acuyra




Posts

: 18622


Join date

: 2014-02-14


Age

: 34


Location

: Charlotte, North Carolina, WOOOO!



Bacchus wasn't the type to meticulously plan or think out her strategies in fights. Shocking, I know. But while some of that was because of the drinking, and some of it was just due to her nonchalant nature, another important factor was her training. Bacchus had trained in taekwondo for many, many years. She's practiced so much that many of her physical movements were natural, instinctive responses to her situation. She didn't think, she just moved.

That was often a positive, but it could sometimes be an obstacle when the opponent fights in a way you're not used to competing against. After Bacchus pushed Vanessa back with her thrust kick and reset, her body was ready to lash out with a high roundhouse kick the second her foe came back in, which would've worked if Vanessa were a taekwondo practitioner like her. In a shootout of kicks few could strike quicker than Bacchus. And if Vanessa had put that to the test here, as countless others the Chinese woman had fought before had tried, she would've felt Bacchus foot slam into her skull before her own leg was halfway to its target.

But while Bacchus' body prepared for that instinctive punish, Vanessa didn't trigger it or fall into that trap. Instead she closed the distance while swiveling out of range of the head kick that had been cocked and ready, and Bacchus had to switch onto the defensive. The shift in mental gears was abrupt. And in that split second she could only bring her arm up in an attempt to deflect the offending fist away. She caught the redhead's wrist, but not soon enough. Bacchus only managed to alter the path of the fist by an inch or two, and the punch that would have struck her right in the temple and threatened a potential instant KO instead hammered into her head just above it. Though spared of the chance of being dropped unconscious, Bacchus winced at the flash of pain while stumbling back and bumping into the padded turnbuckles in the corner, where she kept her guard up while trying to shake off the little daze that heavy blow had just given her.


LARIATO




Posts

: 5414


Join date

: 2014-11-13


Age

: 28



If it wasn't apparent that Bacchus was more than just some crazy lush before, it was an indisputable fact, now. Vanessa wouldn't say she was versed in every martial art known to man or anything like that, but she'd fought on enough continents against real opponents to recognize true skill when she saw it, and she saw true skill in the way this woman moved. There was a certain refinement to the way she carried herself, the poses she took, the kicks she threw. No hesitation, no resistance in the follow through - the kind of moves that could only be performed by a body that's had to do them an insane amount of times over.

Real, straight prowess. Kind of made Vanessa wonder what Bacchus could do if her blood stream wasn't half full of alcohol.

Her punch, for instance, should've been enough to knock Bacchus flat on her big butt. She'd won matches with that punch before, even - at later stages than this, sure, but it was nothing to scoff at it. So, when her opponent was able to deflect the blow and dampen its impact, she couldn't help but be impressed. Good on her.

That being said, it wasn't enough to save her. She still wound up in that corner, and she still had to get her guard up, making her a juicy target. With a wild smile and a sharp laugh, Vanessa took a small hop back, then leaped straight towards Bacchus as she brought her legs up, shooting them both out at once to hit her with a powerful dropkick. One of her signature moves as it turned out - the [b]Dropsault[/i].

acuyra




Posts

: 18622


Join date

: 2014-02-14


Age

: 34


Location

: Charlotte, North Carolina, WOOOO!



Much of what had transpired with Bacchus to this point in the match held a certain degree of comedic irony when you looked at it. Just moments ago her lifelong training against fellow kickers had betrayed her and incidentally provided a crucial opening for the puncher. And now, trapped in the corner with her guard up, Bacchus fully expected a flurry of more punches given everything Vanessa had thrown at her thus far, only for the redhead to leap into the air and throw her feet out at her instead!

Bacchus' eyes briefly went wide in surprise, before Vanessa's shoes slammed hard into her. A simple guard with her wrists only protected her so much from the impact, which dropped her to a sitting position in the corner. A foot grazed off a wrist and slammed into her torso, and another hammered partially into the other arm but still also hit another part of her torso. In that flash it was hard to pinpoint what had hit where exactly. Bacchus just knew that from that one Dropsault she had at least half a dozen fresh aches that were sure to develop into bruises sometime in the very near future.

A lot of others in her position probably would've been annoyed, perhaps even angry after their instincts had failed them in two consecutive moments like that. Bacchus? She let out a laugh while rubbing at the throbbing aches in her chest.

"Well shit, guess you've got some talent with your feet too, don't ya Red? Knew you'd be fun, but I'm glad you're still full of surprises."


LARIATO




Posts

: 5414


Join date

: 2014-11-13


Age

: 28



Page 1 of 6 • 1, 2, 3, 4, 5, 6
---
Permissions in this forum:
You
cannot
reply to topics in this forum