Champions & #1 contenders
Looking for... anything really.
Mon Jul 26, 2021 10:43 pm by Chaos
Hey. I'm just here to look for one more thread, just trying to be active.
Could be anything as I don't have anything in mind.
if interested, don't be afraid to PM through the forum or Discord (ChaosDeku#0180) or even here, so that we may discuss.
Thank you and hope to see you soon.
Comments: 2
Debut Match
Sat Jul 24, 2021 1:34 am by Rymiscuius
Hello.
I might have time for a thread or two.
Got one character so far, she's pretty snazzy.
PM if interested but discord will likely be easier
Rymiscuius#7782
Comments: 0
Match Wanted
Sat Jul 17, 2021 6:51 pm by KillerV
Looking for female opponents against my Killer King or Nathan Ballwin.
Prefer my males win the match.
Can discuss via DM or Discord KillerV#5130 for more details.
Thank you.
Comments: 0
Team Name:
Zuriel and Jophiel - The Heavenly Angels
Name:
Zuriel
Sex:
Female
Age:
Ageless (actually 22)
Eyes:
Blue
Hair:
Blond
Height:
5'3"
Weight:
120ibs
Nationality:
N/A
Alignment:
Face
Name:
Jophiel
Sex:
Female
Age:
Ageless (actually 24)
Eyes:
Blue
Hair:
Blond
Height:
5'4"
Weight:
130ibs
Nationality:
N/A
Alignment:
Face
Entrance Music:
Bobby Roode - Glorious Domination
Wrestling InformationStrategy:
The girls are purity through and through. They are devoted to God and will do everything and anything in his name against sinners. Even moves which would be classed as cheating such as double teaming is all allowed in the eyes of the Lord.
Style:
Wrestling
Type:
Very skilled with an edge
Preferred Matches:
Standard, Tag Team, 2v1 Handicap and Kawaii
Favored moves:
Fast tags, Clutches, Scissors, Armbar, STF, Clothesline, Crabs, Suplex, Smothers, Slaps, Strikes, Corner Moves, Crucifix Pin. Powerbomb, Asian Mist (Holy Water)
Finishers:Repent Sinner:
The girls try to convert their victim and save them from their sins by holding them to Gods Divine light. They each stand a foot on the back of the girls knee and wrap their leg around their shin. Then in unison they bend forward and grab an arm with both hands securing a tight grip. Displaying more teamwork and passing a blessing on their victim, they rock back and lift the poor trapped girl into a double elevated Romero Hold. They will often keep it on past submission so that they can be sure the evil is cleansed.
Angelic Baptism:
The one move the Angels are guaranteed to do. With a rival on their back and exhausted, the Angels tag in together and prepare the sinner. Jophiel sits on their thighs and reaches to grab their hands tugging them down so she can bind them together. (she uses rope or some such binding) When she Sinner is secured, Zuriel moves to apply a front facesit to "seal in the evil." From there she humps and grinds to drive herself to orgasm and literally Baptize their victim as they work themselves up to a frenzy as God's love surrounds them. At certain occasions, the Angles have been known to switch to continue the display of faith (At least thats their reasoning....)
Divine Worship:
The Angels trap a rival in the corner and tie or handcuff their hands to the ropes in a crucifix position. From there, Zuriel climbs the turnbuckles to bring her bottom level with their terrified face. She turns and proceeds to sit on their face applying a smother for the first part. Jophiel then follows and kneels before the trapped girl. She parts her legs and proceeds to pleasure them orally bringing them to either a climax or KO depending of which comes first (literally)
CharacteristicsPhysical Appearance:
Zuriel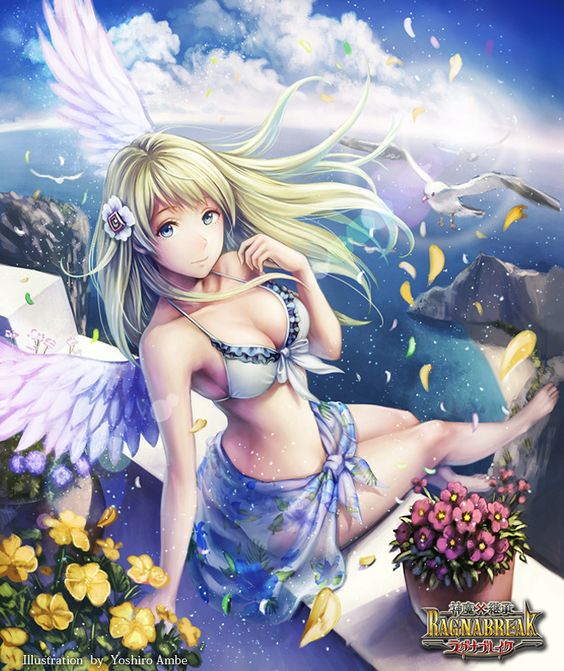 Jophiel Praying
Tag Team Poster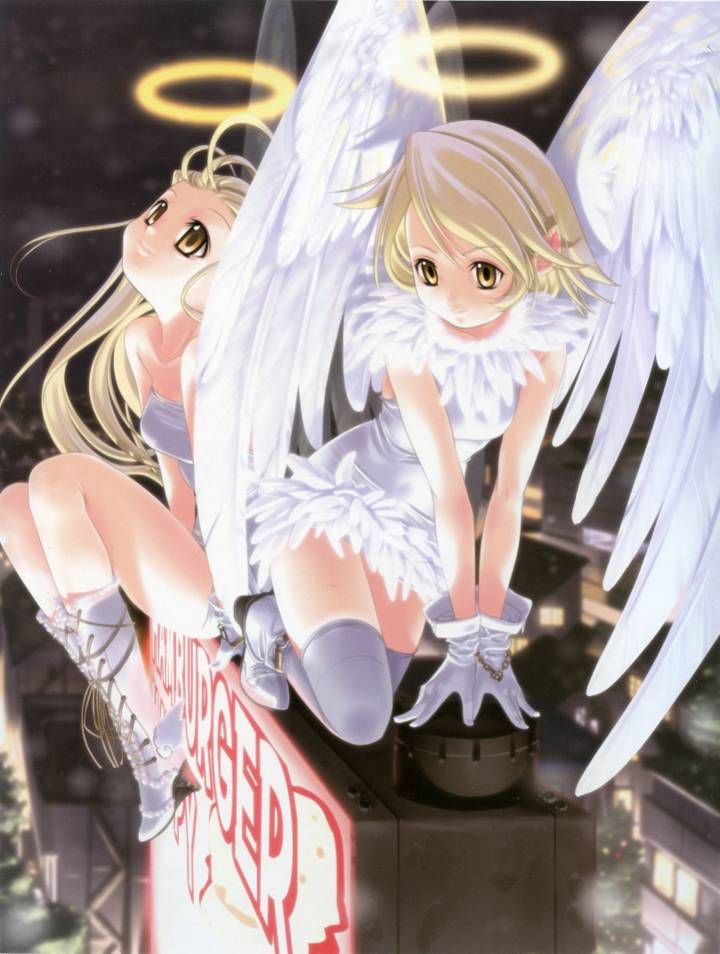 Personality:
The pair masquerade as heavenly divine beings. They truly believe they are angels from God and are here to rid the AFW of sin. They are good and would never do anything to hurt a rival (unless it is in the name of the Lord) They often push the limit of what is considered "good" and can be worse than those they are trying to save.
Since their first outing in AFW, they have a particular dislike for busty girls or kawaii girls who tend to smother (ironic as they do exactly the same)
Their hated enemy is
Harley Jackson
who they see a deviant, slutty and in desperate need of exorcism to rid her of the demons inside. As such, they are hunting for the kawaii and will do everything in their holy power to ensure she becomes "clean" again.
Past/History:
The girls actually are from a deeply religious small town in the US and have always been involved with the local church. At the age of 18 they decided to get into wrestling when a local gym teacher suggested it was a way to stay "pure" and away from the temptations of alcohol and the lustful advances of the male locals. An ironic hidden fact is that Zuriel and Jophiel actually started out as a strippers before they found religion. The pair who are known for their thick thighs, generous curves and insatiable desires, teased and "entertained" men and women under the name, "T&A" Their showpiece was getting a willing volunteer on the stage to lay down and literally using their face as a toy whilst they ground their hips and humped. It was this that caused the basis for their Angelic Baptism finisher.
Wrestling Attire:
Pure white bikinis and boots. They wear wings which are detached for the match.
Last edited by starvalentine on Mon Apr 24, 2017 5:40 pm; edited 2 times in total

PV




Posts

: 1191


Join date

: 2016-02-21



Updated Bio and Added Finisher

PV




Posts

: 1191


Join date

: 2016-02-21



---
Permissions in this forum:
You
cannot
reply to topics in this forum