Who is online?
In total there are
35
users online :: 3 Registered, 0 Hidden and 32 Guests :: 3 Bots
killcarrion
,
skip-stop
,
Yori
Most users ever online was
418
on Tue Jul 30, 2019 11:51 am
Champions & #1 contenders
Looking for... anything really.
Tue Jul 27, 2021 12:43 am by Chaos
Hey. I'm just here to look for one more thread, just trying to be active.
Could be anything as I don't have anything in mind.
if interested, don't be afraid to PM through the forum or Discord (ChaosDeku#0180) or even here, so that we may discuss.
Thank you and hope to see you soon.
Comments: 2
Debut Match
Sat Jul 24, 2021 3:34 am by Rymiscuius
Hello.
I might have time for a thread or two.
Got one character so far, she's pretty snazzy.
PM if interested but discord will likely be easier
Rymiscuius#7782
Comments: 0
Match Wanted
Sat Jul 17, 2021 8:51 pm by KillerV
Looking for female opponents against my Killer King or Nathan Ballwin.
Prefer my males win the match.
Can discuss via DM or Discord KillerV#5130 for more details.
Thank you.
Comments: 0
Name: Aine Taylin/Harufumi
Sex: Female
Age: 22
Eyes: Red
Hair: White
Height: 5.9
Weight: 68 Kilos
Nationality: Australian/Japanese
Alignment: Chaotic neutral
Entrance Music: Freaking me out
Wrestling Information
Strategy: Attack, attack and attack.
Style: Fighting with martial arts and less on striking
Preferred Attacks: Haymakers, counter crosses, roundhouse kicks, snap kicks.
Preferred Matches: Tag team matches, fistfights and boxing
Stats
Endurance:4/5
Strength:4/5
Defense:4/5
Speed:3/5
Technique:4/5
Finishing Moves:
Broken Arrow: Aine traps her dazed opponent against the turnbuckles as she backs away and runs to the ropes where she would build up momentum before running back as fast as possible to her opponent and give her a missile dropkick to her chest.
Appearance: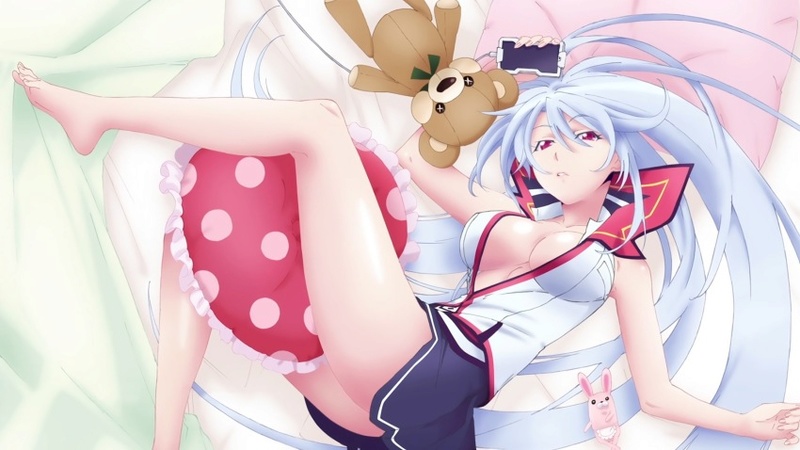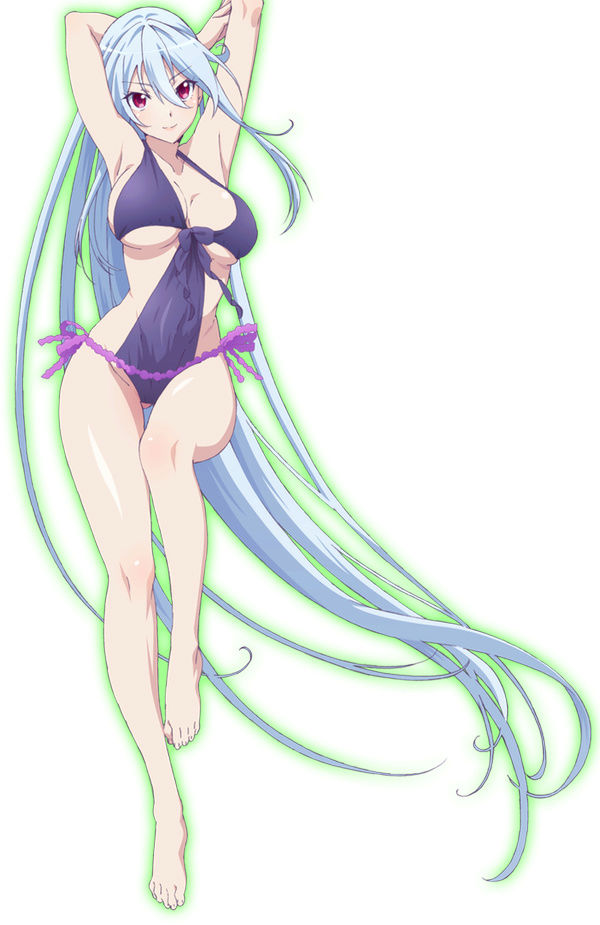 Personality: Aine is the elder of the two sisters. Aine is very direct with what she wants, and her methods of fighting also reflects that. Aine like her sister loves physical activities, and combat spots. She won't shy away from a fight. That said she dislikes complicated processes and having to use things like submissions unless needed. She is quite lewd when her buttons are pushed properly, and also quite daring yet with a sense of shame.
AFW Information
Record: 0-0-0
Wins: 0
Loses: 0
Draws: 0
Relationships:
Friends:
Allies:
Rivals:
Enemies:
Crushes:
Match History
Name: Grace Taylin
Sex: Female
Age: 19
Eyes: Red
Hair: Pink
Height: 5.5
Weight: 60 Kilos
Nationality: Australian
Alignment: Chaotic neutral
Entrance Music: Freaking me out
Appearance:
Grace looking down at her opponent:
Wrestling Information
Strategy: Attack, attack and attack.
Style: Fighting with martial arts and less on striking
Preferred Attacks: Haymakers, dropkicks, roundhouse kicks, low blows.
Preferred Matches: Tag team matches, fistfights and boxing
Stats
Endurance:3/5
Strength:3/5
Defense:3/5
Speed:4/5
Technique:4/5
Finishing Moves:
Graceful Dice: After downing an opponent, Grace would jump to the top ropes before jumping off it, curling while spinning her body around like a dice as she crashes onto her opponent before pinning them.
Tag team Finishers:
Cherry Cross Breaker: The sisters would irish whip their opponent against the other, before following after their opponent, sandwiching the opponent between the two as they give off a double lariat, aiming to knock their opponent out.
Personality: Grace is the younger of the two sisters, and has a major sister complex. While her sister was competitve in physical and combat sports, Grace was easily the twisted one. Aine fought to improve herself as she liked the challenge, Grace enjoyed it for the purpose of beating on those weaker than her. That said, she likes a challenge and only takes pleasure if the opponent is strong enough for her. Her darker nature is often supressed by her sister whom she loves enough to put aside those tendencies. Outside of combat however, she's easy to get along with.
Past/History: Aine was born into a well to do family in Australia with her sister. Her family was one of the wealthiest to do, being the CEO of the biggest chain of jewels. Since young, she and her sister had taken many lessons in different types of fighting as a means to learn to protect themselves. Aine went everywhere with her sister, and the two were near inseparable. Life was good for them. However all things went downwards one day they took a vacation. It was an ocean cruise around Japan. When a terrible storm came down and badly damaged the ship. Aine and her family was able to make it into the lifeboats, but the weight of to many passengers eventually caused it to collapse. Aine's family was able to make it into another boat, with only her and her sister left in the water. Using the last of her strength, she was able to drag her unconscious sister towards a floating piece of debris near her family, but used up all her strength and fell unconscious in the middle of the sea and drowned...or so others thought. In reality, Aine barely survived, but the near death experience left her with amnesia. She was then picked up by a Japanese couple and adopted as their child. She lived under a different name back then, but instinctively she continued to work on her martial skills. It took 5 years before she regained her memories and went back to reconnect with her biological parents and sister. During this time, Grace's personality became darker and more lonelier thinking her sister was dead. She grew more violent, taking part in all kinds of fights and tournaments, as if venting her frustrations and anger about what happened to her sister to her opponents. She was easily a very destructive person. As her parents never got over Aine's supposed death, they never stopped her. On her 18th birthday, she suddenly received a call from her supposedly dead sister. At first she was furious and unable to believe it was her, but after a visit that resulted in a terrible fight between the two sisters, Aine was able to explain what happened to her and why it took her so long to return.
The two sisters had much to think about what to do in life, but one thing they had in common was the desire to fight again. The two sisters then formed a team, taking part in all kinds of fighting matches, until they caught the eye of an agent in the AFW who scouted them both.
Tag Pictures: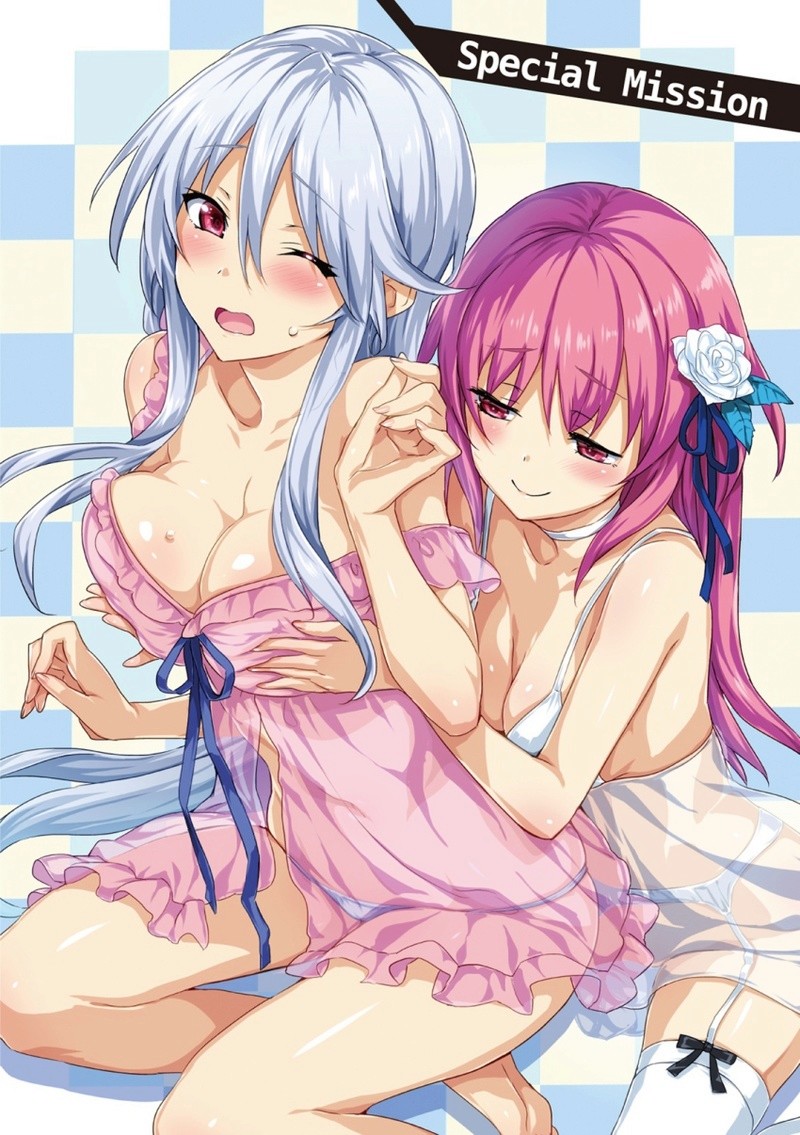 In their wrestling attires: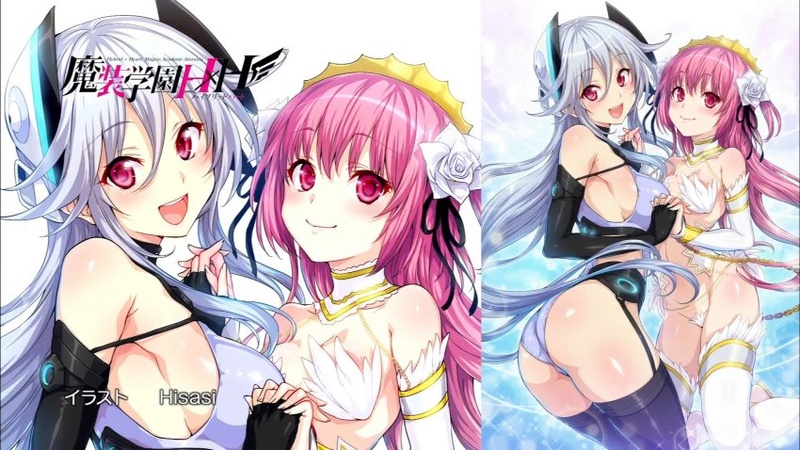 Fun facts:
Aine really hates water, and gets angry when someone starts making 'wet' jokes.
The two sisters really like feathered clothing, though Aine thinks they are impractical to fight in, Grace thinks otherwise.
Making 'wet' jokes in front of Grace would often result in her attempting to kick a person between their legs.
Grace gets angry when you call her an anime/cartoon villains because of her sadistic nature. Often saying she can't help it.

Silentcoins




Posts

: 370


Join date

: 2016-06-23



---
Permissions in this forum:
You
cannot
reply to topics in this forum