Who is online?
In total there are
27
users online :: 4 Registered, 0 Hidden and 23 Guests :: 2 Bots
ChateauDame
,
killcarrion
,
Mart-Kos
,
Nelv
Most users ever online was
418
on Tue Jul 30, 2019 9:51 am
Champions & #1 contenders
Avalanche 2020 Postponement
Mon Nov 23, 2020 10:04 pm by killcarrion
Due to various circumstances, including some board members becoming ill (whom we all wish a prompt and speedy recovery), magnified stress levels due to the holiday season, and the fact that our delay of SummerSplash may have inadvertently pushed some storylines further down the line...this year we've decided to postpone the beginning of Avalanche from Dec 1st to
Dec 15th.
This is to give members more time to finish threads or further storylines in preparation for their Ava match, and hopefully …
[
Full reading
]
Comments: 0
Retirement
Thu Nov 19, 2020 7:17 pm by WrestleMind
Howdy everyone, 
I've recently had a bit of an appifiny that drives me to retire from this forum for the foreseeable future.
I'm sorry to everyone I have an active thread with. Unfortunately, I won't be finishing our threads. If you wish you have my blessing to finish the threads however you like. 
If anyone wants to take my face claims or my characters as a whole please feel free to reach out and ask. 
It's been a fun ride. Good luck and thanks for everything. 
Edit: Sorry I didn't …
[
Full reading
]
Comments: 14
Need Debut matches/Simply looking for more
Tue Sep 08, 2020 11:19 pm by Void Effect
Comments: 13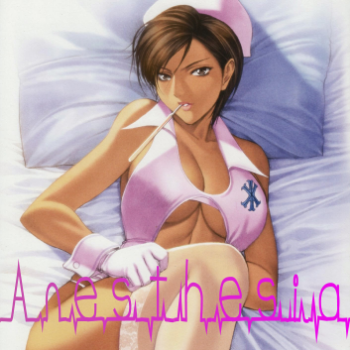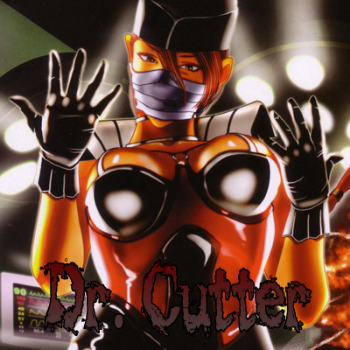 Real Name:
Unknown
Nickname:
(as Anesthesia) Dark Nightingale - (as Dr. Cutter) the Operator
Age:
35
Eyes:
Brown
Hair:
Brown
Height:
5"9'
Weight:
146 pounds
Home:
Unknown, though she's rumored to be British. And Australian. And an alien.
Entrance Music:
(As Anesthesia)
Keep on Lifting Me
by DJ Nageru
(As Dr. Cutter)
The Cutter
by Sota Fujimori
Wrestling Information
Strategy:
Get under her opponent's skin, unnerve them either through taunts or embarrassing them, then reverse their own moves back on them. While she wouldn't go so far as to classify herself as a hentai wrestler, she likes the feel of another woman's body, and has no qualms in using intimacy to throw some of her more prudish opponent's off guard.
She's also deceptively strong, and had little trouble lifting her opponents and demolishing them with painful throws.
As Dr. Cutter, her tends to fight more violently, and drops any pretense of subtlety. Her strategy remains the same, she merely becomes much more aggressive and brutal with it.
Style:
Reversal Specialist
Type:
Technical Powerhouse
Preferred Attacks:
Counters, Submissions, Power Moves, with a splattering of eroticism when needed.
Preferred Matches:
(as Anesthesia) Softcore, Hardstyle Hentai, Humiliation - (as Dr. Cutter) Hardcore, Hardcore Hentai, I Quit - (as both) POW
Physical Statistics
Endurance:
★★★ - Fairly resilient.
Strength:
★★★★ - Eerily strong for her height and build.
Speed:
★★ - Not too light on her feet.
Defense:
★★★★ - Is quite adept at countering attacks and turning her defense around.
Technique:
★★★★ - A strong library of counters and submission moves. One might say she's a 'surgeon' in the ring.
Wrestling Statistics
Strikes:
★★ - Not her best area - she has a strong punch, but landing it doesn't come easy.
Submissions:
★★★★ - Has a good repertoire of submission moves to use.
Powerhouse:
★★★★ - Can and will throw around all but the heaviest of foes.
Aerial:
★ - Will readily admit that her dropkick is complete shit.
Counters:
★★★★★ - Is very adept at taking advantage of her opponent's mistakes and punishing them.
Signature Move:
-As Anesthesia-
Criminal Cutter
An inverted fireman's carry takeover - here's where Anesthesia's strength comes into play. She starts off by bending her opponent forward, stepping around behind them and lifting them under her arms with their front facing the mat, or simply lifting them off the floor from a facedown position. Anesthesia rocks her opponent back and forth, gaining some [momentum. From there she lifts her opponent on top of her shoulders into an Argentine backbreaker rack position. Finally, Anesthesia pulls her opponent on their neck, rises up slightly, and uses the motion to push them off her shoulders, flipping them to the mat on to their stomach.
Victory 'A' Clutch
With her opponent lying face down, Anesthesia grabs their left arm, steps over, turns full circle and falls on her back, flipping her opponent on their back along with her. From there, she scissors her opponent's arms with her legs and rotates her body, forcing them on their knees. Finally, Anesthesia pulls back on their right arm, compressing both of the shoulder joints. Complex, but worth it.
-As Dr. Cutter-
Flatliner
A tilt-a-whirl backbreaker with a twist - Dr. Cutter catches her foe, spins them around in a full circle, then drops them on her knee. After a moment to settle, she then brings her arm up until an axe handle and drops it on their chest with her full strength, sending a shock throughout their entire body.
Flying Stretcher
A modified reverse boston crab. With her opponent lying in a supine position on the mat, Dr Anesthesia stands in between their legs and faces away from them. She hooks each of her opponent's legs in one of her arms, and then turns her opponent face-down, stepping over them in the process and hooking their legs together with her body. Dr. Anesthesia transitions to a semi-sitting position and facing toward her opponent, With her arms now free, she grabs her opponent's chin in her cupped hands and leans back, pulling on her opponent's chin and applying pressure to his back.
Finishing Moves:
-As Anesthesia-
Medical Bridge
Anesthesia bends her foe forward, hooks her left arm across their back, then places her left leg on the back of her opponent's neck. After that, she falls on her back and rolls, forcing her opponent over on their back, as well. With the rotation complete, she steps over behind her opponent and moves into a bridging position, stretching out her foe's abdomen and leaving them helpless.
-As Dr. Cutter-
Atlach-Nacha
While standing behind her foe, Dr. Cutter jumps and scissors her head. She then falls back, and hooks both of her ankles with her arms. She then pulls back on her with her legs on her opponent's neck, compressing their back and either making them tap out or fall unconscious if they're too stubborn.
Personality:
Cruel, cunning. Shows disregard for most others. Utterly confident in herself, her skills, and her beauty. Very intelligent. Loves the female body, almost to the point of obsession.
While Anesthesia doesn't have a true split personality, she does act a bit differently when in her Dr. Cutter persona. Her goals and skills remain the same, but as Dr. Cutter she stops trying to be coy and tempting, instead opting to just beat the crap out of her opponents and viciously tear them apart. Anesthesia tends more towards psychological manipulation, whereas Dr. Cutter gets rough and stays rough.
History:
Little is known about Anesthesia's past before her debut in the Rumble Roses wrestling federation. Some say she was a flight attendant in a plane crash, and the accident altered her memory and attitude. Some say she's an evil scientist for a dark organization, using wrestlers to create weapons of war...somehow. Some even say she's an alien.
Notably, she does little to dispel these rumor.
Regardless,  what's certain is that, when the mysterious woman appeared in the fledgling company, everything changed. The mysterious nurse skyrocketed to the top, lesser girls in the federation falling before her. Towards the end of the company's short life, it was rumored that many of the problems within the Rumble Roses federation were linked to her, though she denied these rumors any time she was asked about them. When Rumble Roses finally did sink, it was rumored that she had bought out the last remnants of the company.
Rumors, rumors, rumors...
Miscellaneous Pics
-Anesthesia-
Anesthesia in full:
"Time for a check up…":
-Dr. Cutter-
Dr. Cutter in full:
-???-
Um...:
Fun Facts:
+This might surprise you, but Anesthesia is a lesbian.
+It's very hard to determine what exactly Anesthesia is. Her accent has a British sound to it, but there's a slight Latin flair as well. Her skin is just the right color for to be any of a number of races as well - it's almost as if she was genetically designed to be as vague as possible.
+On the few occasion that anyone's seen her doing something not wrestling related, Anesthesia's been spotted in libraries, doing some reading. Apparently, she's a very big Lovecraft fan.
Last edited by acuya on Sun Sep 11, 2016 2:10 am; edited 1 time in total

acuya




Posts

: 17722


Join date

: 2014-02-14


Age

: 34


Location

: Charlotte, North Carolina, WOOOO!



This character has been taken by acuya with approval and permission from me.

Alexandra




Posts

: 10841


Join date

: 2009-06-21


Age

: 34


Location

: Neo Cyber City, 3 A.M.



---
Permissions in this forum:
You
cannot
reply to topics in this forum