Who is online?
In total there are
67
users online :: 3 Registered, 0 Hidden and 64 Guests :: 2 Bots
Deus001
,
NobuharuKinjo
,
Whitecrow233
Most users ever online was
418
on Tue Jul 30, 2019 9:51 am
Champions & #1 contenders
Tension matches wanted
Tue Sep 26, 2023 1:25 pm by Midori Hyuga
Comments: 0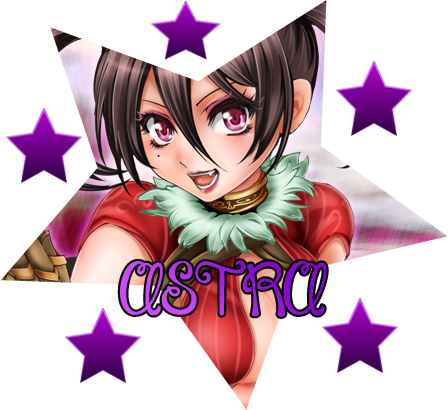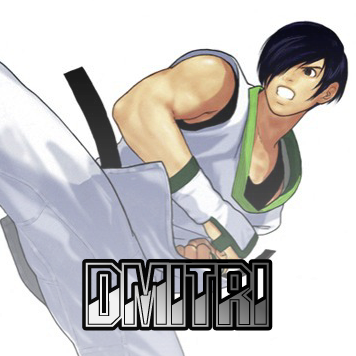 Match Type:
Submission POW
Victory Conditions:
Only submissions will be accepted. Loser will become the winner's property for one night.
***
The crowd was a bit confused when they heard an unfamiliar theme sound out over the loudspeakers, followed by an even more unfamiliar man in a tae kwon do gi emerging from the back. It wasn't unusual for new talent to come out on Tension, but typically they were announced first, giving the crowd a reason to get hyped.
There was a reason for this, though, and that was because this new blood wasn't new at all. Dmitri Markov Voronov had wrestled in the AFW before. It had just been about, oh, two years.
He made his way down to the ring with a casual stride and a placid face, nonplussed about being back in the ring. Two years ago, he'd joined the league to make money after he'd been fired from his job as an accountant. He didn't do well, ending with a lousy record, but he made enough money to support himself and his sister, long enough for him to score a new, stabler job. Life was good.
But he was on vacation this week, and as luck would have it, Tension had trouble with a couple of last-minute no-shows. They had some spots on the card to fill, and called him in as a last minute replacement. While he didn't need the money, he didn't have anything better to do, and a little cash wouldn't hurt him.
It would be a simple match, just him taking on a new girl. The only thing that had him worried was the stipulations: submission and POW. Sometimes it seems the AFW booked matches by throwing darts at a board, and this was a particularly egregious case. But it was fine - he'd learned a couple of submission moves since he left, and after he won, he could just let whoever this 'Astra' was go. From there, he'd fade back into obscurity. He was perfectly fine with that.
Dmitri hopped up the steps and leaped over the top rope, promptly making his way inside as the music died down. He moved over to his corner and started stretching, sparing the occasional glance up the ramp as he waited for his opponent to show.
_________________

acuyra




Posts

: 19142


Join date

: 2014-02-14


Age

: 37


Location

: Charlotte, North Carolina, WOOOO!



As Astra geared herself up for her and possibly the audiences favorite part of her matches, her extravagant opening, she couldn't help but thank back to the new strange rule to this otherwise simple match. She was new to friction, and even newer to tension, so she wasn't exactly all that knowledgeable on every match type, even though she tried her best to learn them, but this one seemed...A lot different. Astra was just kinda used to beatin' down her opponent, and leave it at that...But to bring them back to her place...She tried to shake her head free from her worried thoughts, and rushed a bit, to get ready for her entrance.
Once Dmitri's entrance music finally died down, a new tune would suddenly blare out over the loud speakers. Like always, the song wasn't her normal entrance music, but a cover of the song
grenade
. Unlike the Friction audience, whom have been used to her many openings and costume changes by now, the Tension audience had only seen her debut entrance! Astra gave a coy little smile, as she let her entrance play out, waiting for just the right lyric, and change of tempo~ "Any.~ Second.~ Now.~"
"Should've known, you was trouble, from the first kiss. Had your eyes wide open, Why were they open?"
"Show time~"
Enjoy <3:
Upon the switch in tempo, the lights in the arena began flashing on and off different colors, and circling around, shining down on multiple audience members, while two green lights flashed onto the projector screen above the ramp, where Astra's silote could be seen, dancing, and rocking out to the entrance song, dancing in a more punkish/slutty way, with some bobs of her head, some seductive hip movements and slow body touching. She even mocked a gun pointed at her own head, with her fingers, with the
'bullet straight through my brain'
lyrics blared out. She then slowly leaned into the camera she was dancing in front of, gave a nice solid lipstick covering kiss over the screen, hiding her silhouette from view, before, once again, the tempo switched up.
Upon the screamo section of the cover, the arena started to get incredibly violent, the lights cut on and off, the screen started to flash on and off, and the lights began to swing, causing the spot lights to appear sporadic. The whole arena was practically shaking and being effected by the rough portion of the song, before the screamo ended, the song slowly began to fade out, and the spot lights finally steadied themselves, to show Astra, standing nearly inches away from Dmitri, and aiming to lean in, and take his lips for a nice quick kiss, before the song ended with a nice bang.
If she did get away, with sneaking up on the man during the chaos, and kissing him, she'd simply back away into her corner, letting the crowd, and possibly Dimitri, recover from such a violent, and strange opening. "Hope you liked it~" She chimed out, before she leaned into her corner of the ring.
Last edited by yummybunny on Sat Feb 13, 2016 8:36 pm; edited 1 time in total
_________________
Friction Wrestlers!:

yummybunny




Posts

: 116


Join date

: 2016-01-07


Age

: 27



All of the sudden, Dmitri found himself on the floor, sitting up, with a strange taste in his mouth. Straight in front of him, leaning on the turnbuckle, was what he could only describe as the strangest looking woman he'd seen in a wrestling ring, which was quite a statement by itself. She was dressed like a clown. So much makeup, the green hair, the vibrant outfit that exquisitely showed her slim figure, with a few peeks of skin here and there to give an enticing preview of what laid underneath. The whole ensemble was off-the-wall, a stark contrast to the neat gi he was wearing.

Oh, and some guys in the audience were making kissy-kissy noises. "What just-"

Dmitri ran a hand through his hair as his brain rebooted, properly processing what had just gone down. There was music, punk if he had to guess. He wasn't a big fan of those loud, screaming, blaring sort of songs, but he barely noticed it after a moment. After all, the silhouette dancing by the entrance was more distracting. Her fine figure was on full display in the shadow, letting him see every curve as she bounced around. He was a man. He was aroused. He couldn't help it. Combined with the deafening music and the garish lights and the screaming, it was a sensory overload, leaving him seeing spots.

He was so stupefied that, when she popped out of the ether and kissed him clean on the lips, it took him completely off guard. If a pink elephant had waltzed down the ramp, it wouldn't have surprised him more, and the effect was immediate - he stumbled back and fell on his butt, staring at her with wide-eyes and a slack jaw.

That brought him to the present moment. He shook his head, regaining his senses, and started to stand up as the referee made her way in. He wasn't sure what to make of Astra just yet, and he had the sinking feeling that he wouldn't be getting a clearer picture anytime soon. "Uh…" Dmitri blinked and coughed, clearing out his throat. "Hi. Hello. You're, ah, my opponent. Obviously. Right." He shrugged. "Thanks for the kiss...I guess?"

It seemed like the poilite thing to say, while he continued to search for the proper way to approach this situation. So far, not much luck.
_________________

acuyra




Posts

: 19142


Join date

: 2014-02-14


Age

: 37


Location

: Charlotte, North Carolina, WOOOO!



While the announcers were trying to take back the flow of the match after her entrance, and while the crowd was still busy cheering and chanting after her big opening, she was checking out her opponents finally toned body. While there were things she didn't like about him, like his choice of wearing bagging, un-revealing clothing, or his long, face covering hair style, she did have to admit...She'd enjoy playing with his bod.~

She gave an innocent blink, as she tore her predatory eyes away from his forum, to look back up into his face. A small smile pulled on the corners of her lips as she heard what the male had to say in response to her kiss. 'Heh~ Cute.' She thought for a moment before placing both hands on her hips, and leaned forward, only to slowly lick her lips, and say. "It was my pleasure cutie~" She said aimin' to rile him up just a tad.

Not soon after she'd finished her little seductive taunt, she'd hear the bell ring, and knew the match was underway. Astra instantly lead the flow of the match, as she rushed the male, full speed, aiming to imitated a rushing bull. Once she'd closed the distance between them somewhat, she'd dive forward, into a quick roll, before pushing off the mat with her hands, and springing up and out at Dimitri, aiming to springboard kick him, right in his gut!

If the move landed like she expected, and the boy was either bent over holding his stomach, or falling forward onto his knee's, she'd move into her secound attack, by falling back down onto her back, and neck, bringing her hands up behind her head, and beinding her knee's in and back, before pushing up with her hands, and springing up again, only this time stright up, to hopefully clip the males chin with another springboard kick! If this one landed, she'd simply arc herself a bit in the air, so she'd be able to land on her feet, before looking back to examin' her handwork, and wonder if her poor opponent would be alright.
_________________
Friction Wrestlers!:

yummybunny




Posts

: 116


Join date

: 2016-01-07


Age

: 27



This match was starting off weird, and Dmitri had a distinct feeling that it would only get weirder from here.

That inkling had a little something to do with the way Astra was looking at him. It wasn't the way a normal person looked at another normal person, or even the way a wrestler looked at her opponent. It felt a lot more like the way a predator looked at her prey - sizing him up, considering the best parts, licking her lips, appraising her next meal. He wasn't the least bit comfortable with it. This was hardly the first time Dmitri had faced a woman on the wilder side, but something about this one sent a chill down his spine, made him step back, unsure of himself.

His guard was down when the bell rang, but it might not have even mattered - Astra moved fast. By the time he realized she was in motion and started to get his guard up, her legs were already shooting out and slamming his gut with an unorthodox maneuver, the kind you don't learn in any martial art in the whole world. That hardly made it ineffective, though, as you could tell by the way it immediately made Dmitri crumble like a house of cards in the wind.

"Guh…" He fell forward to a single, clutching his chest as he tried to regain his breath. 'Tried' being the main word, there - he was barely able to inhale before his face shared in the pain his gut was feeling, as the same two boots crashed into it at full force. The impact sent him reeling, dropped him flat on his back, as the stunned audience looked on.

"What was…" Dmitri rolled over to his chest and started to push up, shaking his head to make the stars go away. He'd taken worse hits in the face - came with training in taekwondo - but never so quickly, so deftly, and from such a weird angle. "What was that?"
Last edited by acuya on Fri Feb 26, 2016 6:07 pm; edited 1 time in total (Reason for editing : Grammer and style.)
_________________

acuyra




Posts

: 19142


Join date

: 2014-02-14


Age

: 37


Location

: Charlotte, North Carolina, WOOOO!



Very slowly, Astra stood up straight after delivering her beautiful combo. She took the moment to take in the crowds shock and awe, before hearing them start to cheer and chant her name, much to her enjoyment~

She took the moment to enjoy the crowds chants and cheers. The boom they gave off with their loud, amazing voice, sent a pleasurable shiver down her spine. She bit onto her lip and twisted and turned where she stood, feeling her body heat up in such a lovely way. She'd taken so much pleasure from the crowd, that when she heard Dimitri speak, it angered her. "Oh no no no!~ You aren't running my fun right now, are you cutie~?" She spoke in a threating tone before she slowly sauntered her way over to the downed man.

She stood behind Dimitri, letting him get up onto his hands and knees before she sprung back into action! Her movements followed a quick tempo, setting herself in front of the male, letting her legs position themselves on either side of his neck. She took a moment to make sure Dimitri knew she was there before she closed the space between her legs, putting the male in a standing Headscissor!

She, however, wasn't done with poor Dimitri. If she was able to do her Headscissor without too much interference, she'd take it to the next step! Slowly, she'd begin to bend down slightly, keeping her feet placed firmly on the ground but at a nice angle, while she took a seat onto Dimitris' shoulders! She'd then slowly reach down, aiming to grab ahold of Dimitri under his armpits, trying to wrestle his arms up into the air slightly and then try to lock both of his wrists into her grasp!

If she was able to lock this delicious little submission move in, she'd slowly lean back in her hold and take a sparing glance around at the crowd chanting her name around the ring. She'd take all of it in before she slowly brought her eyes back to her prey and parted her lips to speak in a sweet, naughty little tone. "See~ Even someone as bland as you, can STILL make me look faboulus~"
_________________
Friction Wrestlers!:

yummybunny




Posts

: 116


Join date

: 2016-01-07


Age

: 27



As Dmitri slowly rose, he couldn't help but note how this all felt too familiar. Dmitri had seen dozens and dozens of men in similar positions to this when he was first watching Tension. It was a typical scenario - a man with little, if any, wrestling or combat experience came in, found himself up against a voluptuous opponent, underestimated her, and was summarily defeated in swift fashion.

When he'd come into the AFW, he'd told himself he wouldn't ever be that guy. And yet, here he was, humbled, while the crowd chanted the name of his nimble foe.

"ASTRA! ASTRA! ASTRA!"

On his hands and knees, getting worked over before they'd even reached the minute mark. Hardly doing wonders for his confidence.

Dmitri took a deep breath, tried to push up, when he suddenly felt a pair of slim, svelte thighs around his head. Confusing. Obviously. But when she started to power down on his head and trapped his neck, everything became much, much clearer.

"No no, wait-" His protests were cut short as his windpipe was tightened, and all he could do was bring his hands up to pry the thighs apart. That turned out to be a mistake, as it just gave her the opportunity to make it that much worse - his wrists were snatched away, and he found himself further ensnared in the painful hold. The only saving grace was that her thighs muffled Astra's voice - he didn't have to hear the taunting.

It was a bad spot, but he wasn't giving up so easy, never this quickly. With his eyes slammed shut in concentrated, Dmitri got one foot under him, then the other, and began to slowly rise up, summoning the power in his legs to stand up while she was coming down on his shoulders, slow and sure. "Get...off...me." He growled through his clenched teeth, gaining more and more height with each second.
_________________

acuyra




Posts

: 19142


Join date

: 2014-02-14


Age

: 37


Location

: Charlotte, North Carolina, WOOOO!



God...Get off? Why would she ever get off! This loser should be lucky she ever got on! She was expecting praise, something along the lines of 'please, oh please Astra, strangle me with those amazing thighs of yours!' But, she instead got this rude, almost demanding tone? That wouldn't do...Not. At. All.

She was so focused on making the boy understand the situation she was in, that she payed no attention to his trying and successful attempt to get his legs underneath him to slowly push his way back to his feet!

"Come oooooooon~ Don't fight it! Lets try to go for a record! Fast's tap out in Tension history! Doesn't a jobber like you want something like that~?"

She was expecting to hear some kind of protest, maybe a little cute bit about how he's not a jobber and how he'd prove to her that she shouldn't mess with him! Yeah, something pretty cute like that...What she wasn't expecting however, was to feel herself slowly getting lifted up into the air...Finding herself soon a decent bit above the canvas!

"W-W-Whoooooa!!! E-Easy there!!! Your carrying previous goods after all, don't you know how to treat a lady like me with some class!?!?!"

Despite what she said however, the male just kept on raising and raising and soon she'd be stuck on top of his shoulders, almost in a island with no form of reasonable escape with suffering some harm! She was in trouble...Deep...Deep trouble!
_________________
Friction Wrestlers!:

yummybunny




Posts

: 116


Join date

: 2016-01-07


Age

: 27



You know, Dmitri was starting to get the impression that this woman wasn't all there. A little crazy, perhaps. Just maybe.

He wasn't sure if it was just an act - there were plenty of women in Tension who came off as a little crazy, and you could never be sure if there were putting on airs of if they were truly as out-of-their-gourd as they seemed. Astra, for instance, had this strange manic quality to the way she talked, acting as if this was all some kind of silly game, speaking like a child half her age. It would've been easy to mistake her for a joke, a clown, no real threat…

...except that she had a killer pair of thighs, thighs which were currently flattening his skull and squeezing the air clean out of him. That was troubling.

But he was on a good path to stopping it. In theory. He just had to stand up, raise her high, and...he hadn't quite worked that part out yet, but he was getting there.

Up he went, despite Astra's protest, putting his legs to good use, straightening up with her on top. She wasn't too heavy, thankfully, but that didn't mean he could stay like this indefinitely. What came up had to come down and down Dmitri went. He kicks his legs out, fell back, and brought Astra crashing down hard on her back. The Electric Chair, he was pretty that was the name for the move.

_________________

acuyra




Posts

: 19142


Join date

: 2014-02-14


Age

: 37


Location

: Charlotte, North Carolina, WOOOO!



---
Permissions in this forum:
You
cannot
reply to topics in this forum