Champions & #1 contenders
Avalanche 2020 Postponement
Mon Nov 23, 2020 10:04 pm by killcarrion
Due to various circumstances, including some board members becoming ill (whom we all wish a prompt and speedy recovery), magnified stress levels due to the holiday season, and the fact that our delay of SummerSplash may have inadvertently pushed some storylines further down the line...this year we've decided to postpone the beginning of Avalanche from Dec 1st to
Dec 15th.
This is to give members more time to finish threads or further storylines in preparation for their Ava match, and hopefully …
[
Full reading
]
Comments: 0
Retirement
Thu Nov 19, 2020 7:17 pm by WrestleMind
Howdy everyone, 
I've recently had a bit of an appifiny that drives me to retire from this forum for the foreseeable future.
I'm sorry to everyone I have an active thread with. Unfortunately, I won't be finishing our threads. If you wish you have my blessing to finish the threads however you like. 
If anyone wants to take my face claims or my characters as a whole please feel free to reach out and ask. 
It's been a fun ride. Good luck and thanks for everything. 
Edit: Sorry I didn't …
[
Full reading
]
Comments: 14
Need Debut matches/Simply looking for more
Tue Sep 08, 2020 11:19 pm by Void Effect
Comments: 13
Page 1 of 5 • 1, 2, 3, 4, 5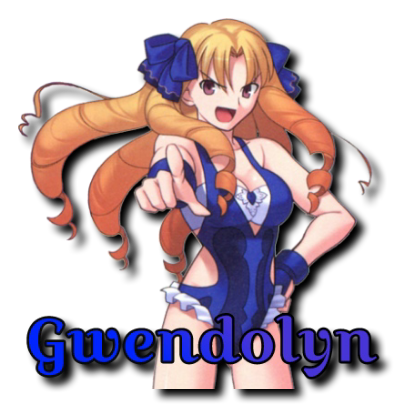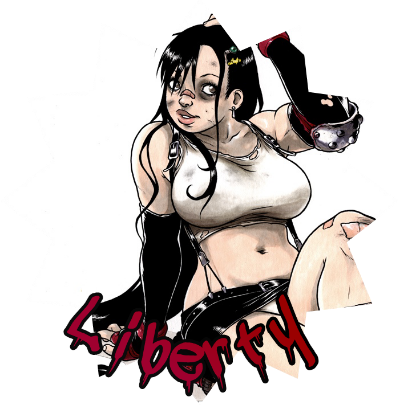 Match Type:
Standard
Victory Conditions:
Pinfall, Submission, or KO
----
Liberty was pumped. Completely. Totally.
She hung around the gorilla position, throwing out a few practice punches while she waited for her entrance music to start. Her eyes were sharp and focused, but there was a giddy little smirk that was permanently attached to her face, looking like a child on Christmas Eve. In a way, she was exactly that - after all, once her match started, she was going to get an awesome gift that she'd craved for a long time: a chance to take down Gwendolyn DuPont Bettencourt. A rare opportunity to literally punch crony capitalism in the face.
But the people didn't know how important this occasion was, didn't understand the weight of the situation. It was up to her to inform them.
Her
music
started up like usual, but Liberty didn't let it go too far before she came out with a microphone in hand. 'Hold up, hold up, cut the music!"
Riot of My Own
quickly faded away as she made her way down the entrance ramp. "Before we get this started, I want to give this match something it desperately needs: context!"
The audience stared at her, not quite sure what to make of this.
"A few days ago, me and some of my fellow protesters, my brothers, my comrades-in-arms, tried to make a statement. We went to the Bettencourt estate, eager to be heard, but knowing we'd likely fall on deaf and well-groomed ears. To our surprise, this was one of the rare times where the heads of power actually listened. Who would show up then everyone's favorite silver-spoon sucking bitch, Gwendolyn DuPont Bettencourt!"
The crowd began to grow a little restless. Some of them went to the bathroom.
"But was she willing to hear us out, take our complaints into consideration, make the changes that her company needs in order to respect the environment? Nope! Nuh-uh! Didn't happen! She acted like we weren't worth the ground we were standing on, peons to be ignored! Wastrels!"
The crowd seemed less than impressed by her mad thesaurus skills.
Liberty slid into the ring under the ropes and started pacing around the squared circle while she continued her speech. "That's why I wanted to do this match. In the ring, there are no classes, no great divide. She can't buy a win over me, she has to earn it, and my gut says this little princess isn't up to the task!"
She raised her fist in the air and got a tepid response. Not a lot of English speakers in the audience tonight, it seemed.
"So, Gwendolyn DuPont Bettencourt! I know you can hear me back there. Liberty Fucking Vella is right here, and she's ready to show you just how hard a dog can bite! Bring it!"

acuya




Posts

: 17723


Join date

: 2014-02-14


Age

: 34


Location

: Charlotte, North Carolina, WOOOO!



The apathetic and lukewarm response from Liberty's recanting of that day's events would eventually find a unified voice once a
notoriously maligned theme
began echoing throughout the stadium. Naturally one of hissing boos, thumbs pointing downward and genuine disdain before the subject of their ire would make her presence known. The heiress pompously striding out with her accompanying four-man entourage close behind her with towels, water bottles, and perhaps the only ones in the arena applauding their employer's entrance. Her elegant waltz down the ramp would be at a noticeably slower pace once she raised the microphone in her hand to signal the abrupt ending of her own theme as well.
"...*Ahem*...Silence, s'il vous plaît..." Gwen politely requested in her posh vocals and demure smile. The jeering crowd politely responding with heightened bile and animosity in their heckling jeers before the heiress shrugged and proceeded anyway. "Well...certainly a...
jaundice
, account. But not altogether erroneous either. My humble abode was, indeed, beset upon by anarchistic vagrants who threatened bodily harm upon myself and my defenseless associates. Spouting scandalous accusations and besmirching the wholesome Primol name simply due to some inherent compulsion to rebel against any form of authority in their purview..."
The audience would struggle to follow along Gwen's swirling whirlpool of verbose verbiage, the heiress now ascending the ring side steps and slipping between the ropes while her entourage huddled outside in her corner.
"...and that is exactly what
you
are, my utterly repugnant friend. A woefully imbecilic radical who rebels simply for the act of rebelling due to your own lamentable lot in life. Simply out of pure and unfiltered...jealousy. Jealousy of the type of beauty and dignified refinement I exemplify and of the exalted privileges you and your proletariat companions pine for." Gwen continued to courageously spout off to the unkempt former hardcore champ, fearlessly coming within arms length of Liberty with her poised head held high.
"You see, the truth of the matter is, even in this ring, there
are
...still classes. There
are
...still divides. And one such as myself, who heralds from the upper echelon of high society...who partakes of the finer enjoyments in life whilst sipping sparkling champagne in exotic locales...is still every facet the superior competitor to an uncouth wastrel, peon, and wretched degenerate just...like...you~..." Gwen punctuated her self-righteous tirade with a girlish giggle while backpedaling, the audience's viscous hatred towards Gwen becoming more palpable as a result.
Last edited by killcarrion on Thu Mar 03, 2016 8:40 am; edited 1 time in total

killcarrion




Posts

: 5071


Join date

: 2013-04-14


Age

: 33



Overly bombastic and pompous entrance music? Check.

An entourage of musclebound, malignant, mindless minion? Check.

The sonorous, deafening roar of ten thousand fans displaying their utter disdain in the form of a united chorus of boos? Check.

Yup. Even if Liberty didn't know beforehand and she wasn't watching the prissy princess make her entrance, she would've been able to figure out who was making her way to the ring - only Gwendolyn DuPont Bettencourt could get a reaction like this.

It was only fair that Gwen get to speak her piece after Liberty had done the same, even if everything coming out of her mouth was complete, unfiltered, grade-A bullshit. That didn't mean she had to sit still, though, as she paced back and forth on her side of the ring, waiting for her chance to sink her fingers into those golden curls and start whipping Gwen around the ring with them.

For over a week, every fiber of her being ached for this moment, and now that she was here, her body was a bomb getting ready to blow up in this snob's face. "Upper echelons, huh?" Liberty bent over, looking ready to burst forth any second. "We'll see how high and mighty you feel when your back's on the floor and my boot's on your face."

The referee could apparently tell that Liberty was champing at the bit, because she motioned for the bell and jumped out of the way the second it rang. Good instincts on her part - the hardcore champion came charging right out of the gate, storming towards Gwen with all the speed and force she could muster. Liberty brought her arm back and whipped it forward as she neared her opponent, trying to knock her head off with a wild lariat.

acuya




Posts

: 17723


Join date

: 2014-02-14


Age

: 34


Location

: Charlotte, North Carolina, WOOOO!



The extra hint of malice and disdain in Gwen's formal address towards Liberty wasn't without it's due justification. The grungy-haired anarchist represented a nigh-constant thorn in her side that she's contended with since her formative early years. Petulant defamers who rail against the upper-class and blame them for all the worlds ills. Furthermore, blasphemous accusations towards her parents company was a line in the sand Gwendolyn drew, and she reserved particular contempt towards anyone who dared to step over it.

"Indeed...we will see..." Gwendolyn confidently strolled backward towards her corner with a cold and self-righteous smirk, exuding an aura of supreme superiority with her graceful steps and stance. Taking the time to primp her illustrious curls while she examined the obviously livid demeanor of the caged bull across the ring seeing naught but crimson red in her eyes. The clanging of the bell being no different from opening the gates at a rodeo.

Gwens slightly hunched over grappling stance and extended arms gave every indication to the audience that the heiress was honestly intending to meet this freight train of grungy clothing and rampaging muscle head on. Though her stomach-churned in disgust at the prospect of eventually becoming within close vicinity of Liberty, for now her intentions were decidedly more practical. She presented an open target for the anarchist to unleash her wrath upon only to duck under the wide-arching lariat brushing through her curls, collapse to the side while scissoring Liberty's legs, and introduce her bandaged face to the bottom turnbuckle from the drop toehold.

killcarrion




Posts

: 5071


Join date

: 2013-04-14


Age

: 33



The crowd had been fairly wishy-washy about Liberty to start, but now that Gwendolyn had come out and been her cheerful, bright, bitchy self, they were starting to coelesce. Maybe they weren't too crazy about Liberty or her anti-hentai stances, but there was one thing they all agreed on: this annoying little brat deserved a punch in the face and so much more. Liberty was quite willing to let the audience live vicariously through her.

She wasn't too surprised when the lariat missed. It was pretty obvious, Gwen was pretty agile, so it was pretty safe to assume she wouldn't land it clean. It was no biggie. She'd just spin around, then nail her with a punch on the rebound.

Liberty would've loved to do that, if not for her face becoming suddenly acqauinted with the bottom turnbuckle. She wasn't quite sure how it happened, but all the sudden Gwen was out of her range and she was getting brought down with a drop toehold, just like that. The same momentum and wieght that would've clobbered Gwen worked against Liberty, adding up to a sickening impact that nearly broke her nose.

She couldn't get up, she couldn't fight back, she couldn't do much more than roll over to her back and moan, as stars danced across her vision. Eager to get up on her feet, she grabbed the rope and tried to hoist herself up with one hand, while the other hand focused on nursing her battered features. She had to rise, and soon. Even though her brain was scrambled, she was still lucid enough to know that she didn't have much time until-

acuya




Posts

: 17723


Join date

: 2014-02-14


Age

: 34


Location

: Charlotte, North Carolina, WOOOO!



-until Gwendolyn swiftly capitalized on her masterfully orchestrated opening gambit. The heiress intentionally poking and prodding the anarchist with incendiary remarks to goad her into predictably rampaging towards her. Gwen had done her research on the former hardcore champion, and engaging the burly anarchist in a duel of brawling fisticuffs was a scenario she intended to avoid for the betterment of her own health.

Backpedaling into her own corner was another facet of her plan as well, leaving Liberty clearly rattled and cornered with a smirking heiress' towering above her with ill intent in her hazel eyes. After grasping on to the top ropes on either side of the corner, Gwen would gleefully raise her pearl white boot and proceed to repeatedly stomp, stamp, clomp, and genuinely make life miserable for Liberty while she remained trapped in that corner. Gwen may have had a petite frame, but that only made the viscous strength behind her kicks come off as that much more of an unpleasant surprise to her opponents.

"If you wouldn't mind staying perfectly still, if you please~..." Gwen perkily requested after the umpteenth strike to Liberty's grimy white top and pudgy abdomen. Once Liberty appeared wholly incapable of moving, Gwen would sprint off in an opposing direction and bounce off the adjacent ropes on her way back to Liberty. The heiress would come charging back towards the anarchist at full speed and aim to plow a running front kick to her already aching temple, leaving the side of Liberty's freshly scrapped cheek plastered against Gwens smooth thigh after the face wash.

killcarrion




Posts

: 5071


Join date

: 2013-04-14


Age

: 33



Liberty had to admit, she hadn't exactly been interested in learning what Gwen's boot tasted like, but when the haughty heiress' assault was over, she knew. It was actually surprisingly clean, but that hardly made getting hammered in the face any less of an unpleasant experience.

"Guh! Uh! Ugh! Ah!" Grunts and groans and growl emanated from Liberty's mouth with every stomp, reeling with every relentless blow. She kept trying to get her hands up to block the next shot, but it would always come too fast and stun her just long enough for another one to connect. If not for the referee's count and her own boredom, Gwen probably could've stomped her all day. She would probably enjoy every minute of it, too, the crazy bitch.

After what felt like the longest five or six seconds in history, the stampede finally ended. That didn't mean that Liberty was out of the woods just yet, though. In fact, she was so dazed that she was having hard time correcting her vision, barely able to make out the blurry shaped rapidly heading towards her and -

"Fuck!" Liberty was blessed with another, final taste of Gwen's boot as it crashed against her face, scrambled all her brain cells in one, solid blow. The vicious attack left her head sandwiched between the turnbuckle and Gwen's smooth thigh, as her arms flopped over to the sides.

acuya




Posts

: 17723


Join date

: 2014-02-14


Age

: 34


Location

: Charlotte, North Carolina, WOOOO!



The reckless abandon of Gwen's face scrapping kick would make for a dramatic camera angle shot for the cameraman on the outskirts of the ring. Gwendolyn having put enough ramming velocity into the front kick that her foot would dangle over the apron before she would push herself off the middle ropes to straighten herself back up.

She sported a supremely smug grin while daintily wiping down the side of her toned thigh that Liberty's face had become intimately acquainted with. Rallying cries from the audience were urging the former hardcore champ to turn things around after suffering what most wrestling experts and play-callers would coin as Gwen "stomping a mudhole" in her.

"I do hope you're gaining a greater comprehension for the divide in our class, Lady Liberty. Perhaps you can impart unto me how high and mighty you feel~..." Gwen delightedly preened in her posh vocals, rubbing Liberty's words and her predicament in her face along with Gwens pearl white boot grinding down on her pale cheek. The referee's warnings and second countdown to create some form of separation between the opposing class warriors would be wholly ignored by the single-minded heiress.

Capitalizing on her slovenly opponent's pitiful state was all that was on her fixated agenda as she climbed up the ropes in their corner. After positioning her booted feet on the middle ropes and hopping in place several times to gain extra momentum, Gwen would attempt to leap up and retract her legs before going for a heart-stopping double footed stomp on the cornered anarchist's chest.

killcarrion




Posts

: 5071


Join date

: 2013-04-14


Age

: 33



Getting stomped in the face wasn't so bad.

It sucked. Of course it sucked. Gwen stomped the crap out of her, and she couldn't be sure, Liberty would swear that one of her molars was feeling a bit loose in the back of her mouth.  Her head was ringing, her cheek stung, her nose was running, but that wasn't at all close to being the worst part.

No, what really got to Liberty was the talking. The God. Damn. Talking. Gwen just refused to shut up, and while she wasn't exactly known to keep quiet in matches herself, this went beyond taunting. The sqeaky-squawky voice, the overdone accent and the lilting tones. It was a cheese grater in her eardrums.

She would probably have to put up with it for a while, too. While sense was coming back to her, it wasn't coming nearly fast enough. Not fast enough to get back up, not fast enough to figure out a counter, not fast enough to do anything about the impending down that was dropping towards her chest like a dainty, snobbish meteor.

Gwen's boots crashed into the chest of the former hardcore champion, making the ring shake and pulling out a noise from Liberty's throat that was reminiscent of a dog getting hit by a truck. She had quite a bit of padding up there, which just made the hit so much worse, as those boots sunk deep into her flesh. It was all she could do at the moment to roll over and clutch her battered tits, hissing as the pain surged through them and swearing she'd find some way to pay Gwen back for it. Either by kneeing her in the face repeatedly or sitting on it. She hadn't decided which yet. Both, if time allowed.

acuya




Posts

: 17723


Join date

: 2014-02-14


Age

: 34


Location

: Charlotte, North Carolina, WOOOO!



Despite the blatant telegraphing of Gwendolyn's impending footwork by bouncing on the middle ropes, her continued attempt to permanently imprint the treads of her boots somewhere on Liberty's already unkempt skin was a magnificent success. The spiking stomp came with an overwhelming amount of cathartic glee and a stumbling backstep from Liberty's turtling up into a quivering ball of groaning misery.

Though no sooner was Gwendolyn formulating her next plan of attack then the pin stripped official would forcefully make her presence known by maneuvering her way between them and authoritatively ordered Gwen to back off. Liberty's close approximation to the ropes meant that the anarchist had several precious seconds to collect herself, which everyone in attendance could tell was something she was in desperate need of.

"Oh, my most sincere apologies, I must not have heard you over the inane blather of the crowd~..." Gwendolyn pleasantly replied after she willingly complied for the time being now that threats of a disqualification were being slung her way, exuding an aura of absolute innocence as if the referee hadn't been calling for a separation this entire time. The perplexing imagery of the tough as nails brawler needing to be parted from the dainty aristocrat certainly putting to bed the assumption that Liberty would steamroll over Gwen simply because of her hard-core pedigree.

Once the allotted seconds had ticked by, Gwen would approach the cornered Liberty and reach down to clench her delicate fingers into her grungy mane of hair. Yanking her upward to her knees before applying a tightened side headlock and bearing down on it with several assertive tugs before ushering her to her feet. The grubby anarchist 's freshly stomped cranium was now compressed between Gwen's petite bicep and the heavenly softness of her chest, the heiress begrudgingly being within smelling distance of the malodorous anarchist before trotting her show pony towards the center of the ring.

killcarrion




Posts

: 5071


Join date

: 2013-04-14


Age

: 33



Page 1 of 5 • 1, 2, 3, 4, 5
---
Permissions in this forum:
You
cannot
reply to topics in this forum