Champions & #1 contenders
General Avalanche Reminder
Fri Oct 23, 2020 9:21 pm by Old_Man_Tai
General Reminder: Friction PPV Avalanche goes live on December 1st: So if you need to do any promos or build up for your Avalanche matches, you should be focusing on that now. You are allowed to do such things over Discord and then post them after if it helps get them done faster so matches have proper build up.
Also, if you are looking to get on the ppv, and have a partner and match set up, (or can do so quickly), contact me to let me know what match you are doing on the show.
If you have …
[
Full reading
]
Comments: 0
Need Debut matches/Simply looking for more
Tue Sep 08, 2020 11:19 pm by Void Effect
Comments: 10
And again
Thu Oct 22, 2020 7:38 pm by skip-stop
Hi hi, skip-stop is in touch
All posts debts have been paid. To be brief, I'm taking a short break again, will be back on Monday. There are a number of problems that require thought and solution attempt. Discord is always available in case someone suddenly needs something. Thank you for your attention. Stand by
Comments: 1
Team Princess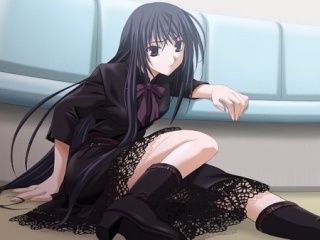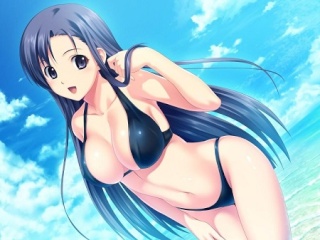 Princess Natasha Rostovik & Emily "Star" Valentine
Alignment: Heel & Standard
Entrance Music: Something Classical (Natasha's choice)
Team Stratgey: Natasha is the dominant fighter choosing to use her vast wrestling knowledge to isolate a girl and weaken her sufficently so she can gain her submission or subject her to humiliation. Often it is Emily that lets the team down but she is trying to gain experience.
Natasha cant stand losing and will cheat as much as possible. Emily will follow her lead.
There have been some "private" sessions between the two and it is more like Emily is Natasha's number one submissive. Despite her dominace she does care greatly for Emily, and will protect her when she is in trouble, unless she is in the mood to watch Emily get squashed. When she is feeling Emily needs to be punished, Natasha will pick fights with girls who vastly outweight and outwrestle Emily often making her a silent tag partner as she forces Emily to fight.
Team Finishers:
Know Your Place - With a girl isolated or sufficently worn down, Natasha will order Emily lay across the girls body, trapping her arms by her sides in a cross body pin. Natasha then slowly lowers herself down on the trapped girls face for a smothering front facesit. The combination of both girls pinning their rival usually ends in a 3 count.
Bend And Stretch - This is a camel clutch and boston crab combo. Natasha will usually reach to grope the trapped girls breasts.
Emily's End And Yours - This is more of a humilation move. Natasha tags in Emily and orders her facesit the fallen girl. Natasha then stands ahead of Emily, astride the pinned girls body and pushes Emily's face to her crotch. Natasha gains the pleasure from Emily and knowing the pinned girl is being finished by her submissive.
Preferred Match: Standard/Humiliation/Tag/Handicap
Fun Facts:
Emily loves the smell of vanilla and vanilla perfumes, it will often distract her. If she is victim to a smother she will find her submissive side a lot quicker. Natasha is terrified of losing and especially has a deep rooted fear of being smothered and humiliated by another girl - As a team it is their achilles heel.
Records: 0-0-0
Win: 0
Draw: 0
Lose: 0
---
Permissions in this forum:
You
cannot
reply to topics in this forum