Who is online?
In total there are
27
users online :: 1 Registered, 0 Hidden and 26 Guests :: 2 Bots
anon4you
Most users ever online was
418
on Tue Jul 30, 2019 3:51 am
Champions & #1 contenders
Apologies.
Mon Aug 08, 2022 7:04 pm by ihateocrecolors
Due to some issues that I think have been popping up because of my involvement in stuff, I believe it's in the interest for me and everyone else that I take a temporary or probably permanent leave from AFW-related stuff. I have been nothing more than a burden to most of you. I won't make this into a giant paragraph. All I want to say is that I apologize to everyone who's ever rooted for me because I can't hack it not anymore.
Comments: 1
Retiring some wrestlers
Sun Jul 10, 2022 5:42 am by Deus001
Hey all
Deus here, I've been thinking it over and I'll be looking at benching some of my roster. Been thinking its a bit over bloated and with newer ideas on the horizon for me I've figured its time to shuffle them off to greener pastures or let their faceclaims be free to use.
So at the moment I will be retiring Chuang Lingxian, Qi Lingxian and Leon La Rouge effective immediate. I might be considering benching other people but atm the above three are getting axed. If you want to adopt any of …
[
Full reading
]
Comments: 1
Page 1 of 11 • 1, 2, 3 ... 9, 10, 11
Preceded by:
AV 15: Akashi Tanikaze Vs. Kelly Conway
Followed by:
AV 15 Entropy Title Match: Julia Rogers (C) Vs. Alaina Sanders (C)
Natasha Loclear (C):



Vs.

Sahar Abia "The Pharoah":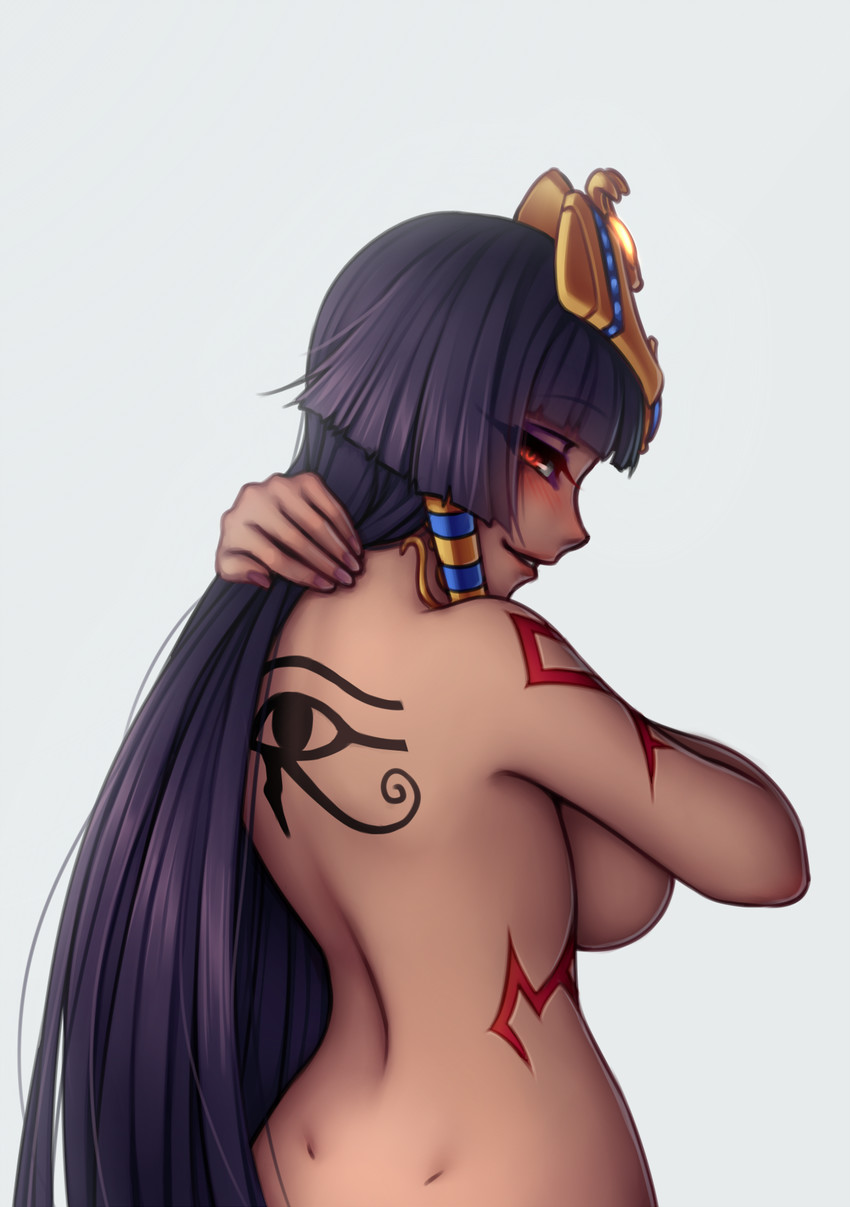 Match Type: Standard Hentai
Winning Condition: The first wrestler to make her opponent orgasm will be declared the winner.
Special Conditions: The match will be wrestled in a large pool of Kumis. The winner will be declared the Hentai Champion
Kumis is a very important drink on the steppes of central Asia. Traditionally made from fermented mare's milk, it is drank in Mongolia the way beer is consumed in other parts of the world. alcoholic and carbonated, the wrestlers will be able to taste this special Mongolian beverage while they compete in the ultimate sensual competition.

Tatyina




Posts

: 27237


Join date

: 2009-04-02


Age

: 102


Location

: VIP Box inside the AFWDome



Avalanche was now well underway with over half of the matches for the evening having come and gone, coming to what was for Natasha the most important match not just of the night but of the last half a year. Tonight the title she had worked so long and so hard for was at stake, it was a feeling she had first experienced last Summer Splash when she faced off against Joy but this felt even more nerve wracking. Ever since being jumped by Minerva Natasha had kept an eye open for the woman, expecting her to be behind every corner, and while she had yet to make a reappearance the bluenette held no delusions that her title match would be safe.

"Just focus on the match Natasha, Minerva won't have to interfere if you lose because you're distracted..." Natasha said to herself in the locker room mirror for what must have been the hundredth time that night. Sahar was a rookie true, but she had given Natasha some definite trouble in their match up until they were so rudely interrupted. Underestimating anyone was a habit Natasha did her best to avoid, she had seen first hand dozens of women make that mistake and pay for it with a loss, but that didn't mean she wasn't confident she would win, she just couldn't be overly so.

After a few last minute adjustments to the white swimsuit she had chosen for the match, picked out after no less than an hour, Natasha received a knock upon the door telling her it was time to make her grand entrance. After one final deep breath Natasha felt like her usual self again, Minerva banished to the outer reaches of her mind while Sahar was front and center, she left the locker room with a wide smirk on her lips and the Hentai Championship around her waist, exuding an air of confidence that only the champion could.

In the two minutes it took for her to reach the arena entrance the stage workers already had her entrance started, Sanctuary playing from every speaker in the building while the lights all went dark. Natasha had done this so many times even her elaborate entrance had become routine for her, however this time when she stepped through where the waterfall had been moments before she was left speechless as she looked up at not the usual hundreds of flickering light, but at thousands of them strewn about the rafters to imitate the night sky. "I owe someone a hug...or a kiss..." She spoke beneath her breath, the moment passing after a few seconds with Natasha then making her way down to the ring itself.

Or rather where they had been a ring. Between the last match and now the ring had been transformed into a pool of Kumis with ropes around it, showing off again just how good the staff for the AFW was. She had tasted this drink only once before on a family trip but had forgotten the taste so she cupped her hands together and before stepping in scooped some out and drank. It was better than she had thought alcoholic milk could be, quite good actually, it would certainly make for an interesting match.

With that out of the way Natasha slipped her right leg over the middle rope and stepped down into the kumis, pausing then to pose with the rope pressed in between her breasts as she slid back and forth, the crowd eating it up. She carried on with that show for a few seconds and then entered the pool fully, moving with confidence to the center of the pool and somehow managing not to slip. Her hands dropped to her waist and unbuckled the belt, turning left and right with a sideways glance at the crowd and a wide smile on her lips before she thrust her right arm with belt in hand high into the air. She didn't need a mic to make a statement, this was all the crowd and her opponent needed to know Natasha was there to win.

daemongirl




Posts

: 4410


Join date

: 2012-03-31


Age

: 32



Sahar was now in her locker room getting dressed for this special event.  Usually, she would wear her regular attire, showing her nature as a Pharaoh but this was an Avalanche match that would be wet and messy.  Thus, the Egyptian wrestler had decided to get a swim suit for this special occasion.  It was a black swimsuit that was a single piece.
Swimsuit:
Normally Sahar would have been pumped up for this match but she was still annoyed at what had happened in the previous match.  Some people were saying she had not truly won and how could she respond to that?  They were technically right as Minerva had interfered and took out Natasha.  She would need to deal with her after she had finished this match.  For now she needed to focus on Natasha and her chance for the Hentai Title Belt.
A knock was then heard on the door as one of the AFW employees informed Sahar it was time for her match to start.  Nodding her head, the Egyptian wrestler would now make her way out and towards the staging area.  Upon arriving, she could hear Natasha music playing before it finally died down.  A few moments would pass by before Sahar theme song started to play, indicating it was time for her to get out there.  The Pharaoh would not waste a moment as she made her entrance at the roaring crowd.
She would take a moment to pose and let everyone take a good look at her before making her way to the ring or at least where the ring would be.  Instead, there was pool fool of Kumis with ropes around it.  Sahar wasn't really much of a drinker, she didn't really drink alcohol or such beverages as she saw it as something that would get in the way for her training, a choice which she was regretting now.  She could now see Natasha in the ring wearing a white swimsuit.
The purple hair wrestler would step in the ring before she raised a fist and had the crowd cheer as she then turning to face her opponent.  "I must say, you do look great in that.  Hopefully this time we can have a proper match." stated the Pharaoh as she gave Natasha a wink.  The Egyptian wrestler was looking forward to making the Hentai champion cum.

Serpon




Posts

: 4424


Join date

: 2015-05-28


Location

: Eye of the Storm



As the Pharaoh's music began to play Natasha stepped over to the side of the pool to give her some space, she wasn't one to deny her opponents their own entrance after all, handing the belt off to a referee who went to place it on the announcer's table. She stood there for several seconds staring at her belt while Sahar made her way towards the pool, feeling incomplete without it around her waist even though it was only a dozen or so feet away. "Don't worry I'll be walking out of her with you soon enough." She promised the belt with a smile before turning around to find Sahar already stepping through the ropes.

Since the night Sahar won the right for a title match Natasha had done her research, studying what little film there was of the woman's matches. With the few she had been in there hadn't been much to go on but Natasha felt she at least had a better understanding of her now than she did then, enough to form a rudimentary game plan. For tonight Sahar had abandoned the more elaborate trappings of her attire and chosen a black swimsuit instead, a choice that made Natasha chuckle to herself for it seemed to mirror the white one she was wearing.

"A flatterer I see. Well you're looking good enough to eat yourself, making it quite fortunate I have plenty to drink all around us to go along with you, the main course." Natasha splashed her foot in the kumis as she spoke, getting a bit on Sahar's legs.

daemongirl




Posts

: 4410


Join date

: 2012-03-31


Age

: 32



The Egyptian wrestler smiled as she heard Natasha comment about her body before having her leg splash a bit by the kumis.  "Well, of course, I am divinity made incarnated.  But enough words, let us have a good match." stated Sahar who was now more concerned about having a fair match then actually winning the title.  Though she was a little worried about the kumis and what effect it could have on the match.  It would be another challenge that she would need to overcome if she wanted to beat the current champion.

She would then kick a bit of the kumis as well, in hopes of sending some to Natasha's leg to return the favor as she waited for the match to start.  The bell would then ring, indicating the match had started.  Sahar was a bit unfamiliar with this type of match and didn't know what kind of tactic to go with.  Thus, she decided to go with her instincts and would attempt to start the match with a quick spear aimed at the champion chest in hopes of knocking her down.

Serpon




Posts

: 4424


Join date

: 2015-05-28


Location

: Eye of the Storm



"Divinity made incarnate huh? Not a bad line though I suppose its up to me to put that to the test isn't it?" Natasha replied jokingly, her hands raised up as she shrugged at the woman's favorite phrase. "And yes, so long as no one butts in this should be a good night, albeit a better one for me than you." A confident grin was on her face as she said that, poking at Sahar a bit to see just how the woman would react, curious to see what sort of person lay beneath the character of Pharaoh.

Before too many mind games could be played however the bell sounded signaling the start of the match, the crowd cheering for the action that was about to be underway, clearly eager to see the two women go at it almost as much as Natasha was herself. With her feet ankle deep in kumis Natasha knew she had to be careful about moving around too quickly, the canvas floor of the pool would provide some grip but slipping was a serious problem in matches like this.

So she was a bit surprised when Sahar ran right at her from the start. Natasha tried to react quickly, reaching out to grab onto the woman's shoulders so that when she twisted her body to the side she could push Sahar away from her and send her running into the ropes.

daemongirl




Posts

: 4410


Join date

: 2012-03-31


Age

: 32



"Nope, it is up to the Goddesses to test me, not you." stated Sahar in a serious voice as she placed both her hands on her hips before then nodding at Natasha next statement.  She hated how their last match had interference and thus had not properly concluded despite the Pharaoh picking up the win.  "Oh, I didn't take you to be the submissive type. Well if you enjoy being dominated, I guess you will have a better night than me." stated the Egyptian wrestler in response to the Hentai Champion jab.  If she was going to stay in character, she needed to act like she was above all this and not let little things get to her.

With the bell now sounded, the purple hair wrestler charged forward and attempted to take down her opponent with a spear, hoping the Kumis would make it easier to knock the champion down.  Yet a bit to her surprise Natasha managed to counter and sent Sahar running straight towards the ropes.  The Egyptian wrestler hit the ropes and started to run back towards her opponent, now to focus on keeping her balance to even think about performing an attack, thus leaving herself open for the champion.

Serpon




Posts

: 4424


Join date

: 2015-05-28


Location

: Eye of the Storm



"Wait, what was that?" Natasha replied almost immediately and with her surprise clear in her voice, the Frenchwoman not exactly sure how to take that statement involving a tag team she barely knew anything about. Did Sahar have some history with those two? It would make sense she supposed, given her whole divinity made incarnate thing she had going, but that didn't keep her from being a little insulted by it. Sahar did realize she was fighting for the hentai title didn't she? "Oh if thats the case why don't you run along and fetch them, maybe they will give me a better match." She said with an edge to her voice that hadn't been there before, jabbing a bit closer to home for the Pharaoh.

Sahar lunged at her but Natasha managed to deflect her charge away from her, spinning around just as the woman hit the ropes and came off them like a stone fired from a slingshot. With Sahar's little jab fresh in her mind Natasha didn't bother with anything soft and threw her weight behind her right shoulder as she barreled into Sahar to knock her clean off her feet.

daemongirl




Posts

: 4410


Join date

: 2012-03-31


Age

: 32



"I fight my own battles and they fight their own battles.  Though perhaps I should have brought him to keep certain pest out of here." stated Sahar as charged towards Natasha only to be sent to the ropes.  She would bounce off the ropes before her gut made contact with her French opponent shoulder, sending the Egyptian wrestler off her feet as she gasped for air before land down on the ground.  Luckily they were fighting in a pool of Kumis which help soften the blow though it did come with a price.  The Pharaoh body was now totally covered in it as when she landed, she created a large splash.  Sahar would groan for a second as she tried to get oxygen back into her body so that she could continue this fight.

Serpon




Posts

: 4424


Join date

: 2015-05-28


Location

: Eye of the Storm



Not that she was going to admit it but Natasha found herself wishing she had done just as Sahar suggested, having someone to make sure Minerva didn't show her face would have been the smart play but for whatever reason she had chosen not to go that route. Perhaps it was her pride that had stopped her, a desire to face her problems alone, but Natasha found it more likely she had just wanted to get her hands on Minerva and was willing to use herself as bait. But she had let her thoughts drift too far down that path and with Sahar now laying in front of her she had an obligation to take full advantage.

"Don't mind me." She said to the prone and groaning Sahar just before kicking at the woman's right side, trying to turn her over onto her front.

daemongirl




Posts

: 4410


Join date

: 2012-03-31


Age

: 32



Page 1 of 11 • 1, 2, 3 ... 9, 10, 11
---
Permissions in this forum:
You
cannot
reply to topics in this forum