Who is online?
In total there are
87
users online :: 0 Registered, 0 Hidden and 87 Guests :: 3 Bots
None
Most users ever online was
418
on Tue Jul 30, 2019 9:51 am
Champions & #1 contenders
Looking for match for Enki
Sun Sep 11, 2022 7:52 pm by Void Effect
Comments: 0
Match Hunting
Sat Aug 27, 2022 12:33 am by GrandAkumaShogun
Hello all who take the time to read this. I'm hoping to get back into the swing of things by having one or more of my boys in a match. If you're interested feel free to hmu on pm or on here and we can decide who will be in the match and we can either plan it or play it by ear. Hope to get a chance to interact with someone I have yet to before. Thank you for your time.
Comments: 2
Looking for potential squash matches.
Fri Sep 02, 2022 2:42 pm by Jobber/squashfan
Hello! I am looking for potential squash matches. i am a fan of one sided matches and am fine with playing either side of the squasher of the jobber! My roster is listed below. You can reach me on here through DM or feel free to message me on discord! squash/jobberfan#6084
Hannah Venturi
Spoiler:
https://www.afwrpg.com/t22038-hannah-venturi
Kayla Tsunade
Spoiler:
…
[
Full reading
]
Comments: 0
Page 1 of 8 • 1, 2, 3, 4, 5, 6, 7, 8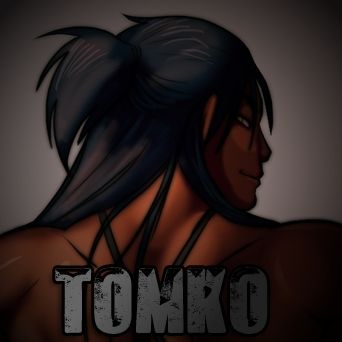 ★VS★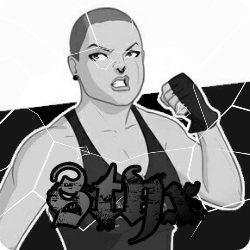 Match Type:
New York City Street Fight
Victory Conditions:
Pinfall, Submission, or Knockout. No Disqualifications or Countouts.
***
It had been a pretty boring week for Styx, ever since she got the match set up with Rebecca Tomko. Since the fight was taking place out of Japan, there was a ton of legal bullshit to sift through. Waivers, contracts, deals. Assurances had to be made. None of it was her forte, but it turned out the United States was a little more picky about things like property damage than the AFW. The possibility of Styx wrecking up one of the most prestigious venues in the world was something they wanted to avoid, and many palms needed to be greased.
Fine. Whatever.
And then she had to travel to America, which was another pain in the ass. She got to fly first class, which was nice. They rolled out the red carpet for her. But they couldn't do anything about the annoying passengers, the shitty muzak or the lackluster alcoholic beverages. When it was all over, it took a supreme act of will for Styx not to break back into her smoking habit.
Fine. Whatever.
But, when it was all said and done, the night finally came, and she walked out of the curtain to face thousand and thousands and
thousands
of screaming fans while her music blasted out all over the world, it all finally dawned on her: she was having a fight at MADISON SQUARE GARDEN.
"Holy shit."
She came out and the crowd was above her and everywhere and they were all screaming. There were boos, a lot of boos. She was used to that, sure, but not in English, and it was far from the most surprising thing reaching her ears. She almost couldn't believe it at first, but as she walked down to the ring with Adrian's toy belt slung on her shoulders, she became more and more sure that what she was hearing was real: some people were actually
cheering
her.
Not many. Not even a concentrated group. But, scattered around the Garden, she could definitely hear a few people giving her the props she rightly deserved. It was a refreshing little change of pace, and she had to admit, she intended to enjoy it while it lasted.
"Ladies and Gentleman!"
The ring announcer, a pretty young thing with blonde, frizzy hair, called out as Styx made her way to the ring.
"Anime Female Wrestling is proud to present the following match up! A New York City Street Fight, scheduled for one fall!"
Styx couldn't hide a chuckle at that as she made her way into the ring, sliding under the bottom rope. Why some people just couldn't call a hardcore match a hardcore match was beyond her.
"Introducing first, from Reno, Nevada! Weighing in at 221 pounds and standing at a commanding six feet tall, she is the High Priestess of Pain, the Mistress of Distress, the Hardcore Empress..."
Styx raised an eyebrow at the announcer as she crossed the ring, confused for a brief moment. When they'd asked her if she wanted any titles to go before her name, she'd just made up some random shit on the spot. She didn't think they'd actually
say it out loud.
"...RIVER STYX!"
Styx made her way over to the far corner and jumped up on the middle turnbuckle, holding the belt up like the champion she knew she was supposed to be. Adrian was watching this somewhere, she knew it, and she wanted to make sure the little bitch got a perfect view.
Last edited by acuya on Sat Oct 17, 2015 1:04 pm; edited 1 time in total
_________________

acuyra




Posts

: 19142


Join date

: 2014-02-14


Age

: 36


Location

: Charlotte, North Carolina, WOOOO!



Rebecca took a deep breath as she waited for her entrance cue for one of, if not the biggest match of her career. A street fight in Madison Square Garden, it had been over a week since it was announced, she'd actually got to the place and the amazon was still struggling to comprehend what was happening.

This was wrestling's Mecca, the grandest stage of them all, the worlds most famous arena, the goal of nearly everyone in the States who got in between the ropes. And here she was, getting ready for what could be the fight of her life, not even a year after her last match under Friction nearly put her out for good. It was all a bit much, especially considering the one person who'd been the most insistent that she'd make it to MSG with her, Adrian Kytes, was still stuck in Japan because of what River Styx did to her. "I'll make you proud Addy..." she mumbled to herself before standing upright and making her way through to the entrance-way.

"AND HER OPPONENT!" The announcer called out as the doors swung open to reveal the Giantess "Standing and an incredible 6 Foot 6 Inches tall and weighing in at Two-hundred and forty pounds: the worlds Largest female athlete, the Amazon Enforcer, the strongest woman in the world today!" She declared as Rebecca walked down to the ring, trying her best not to smile as the crowd erupted in applause for her, even taking a breif moment to soak it all in before climbing up onto the apron and stepping over the top rope, getting right to the middle of the ring. "From Philadelphia Pennsylvania, REBECCA TOMKOOOO!"

kerflubble




Posts

: 7310


Join date

: 2011-04-25



Styx hung her belt - her belt - on the farthest turnbuckle and turned around just as Rebecca Tomko made her thunderous entrance, coming down to the ring like a warrior marching into fierce battle. The crowd was impressed by the Philly native, and they damn well should've been. The AFW was filled with all sorts of types and sizes, but no one in the whole roster was quite like the two of them, and Rebecca easily stood out. She was an imposing, towering figure, a foe any sane wrestler would take caution against. Strong. Dominant. Fierce. A cut above 80% of the glorified strippers on the payroll. Styx simply couldn't wait to get her hands on her.

In fact, she didn't wait at all.

When Rebecca brought her first leg over the top rope, Styx pushed the announcer towards her, shoving her hard across the ring for a distraction. She followed right after and jumped up as the poor girl shrieked and flailed, throwing a hard right hook towards the giantess' face.

The whole time, she had the world's most crooked smile on. This was going to be a good night.
Last edited by acuya on Wed Nov 04, 2015 4:22 pm; edited 1 time in total
_________________

acuyra




Posts

: 19142


Join date

: 2014-02-14


Age

: 36


Location

: Charlotte, North Carolina, WOOOO!



Rebecca was all set to get ready as she put one leg over the ropes only to hear the announcer shriek just as she finished calling out the Amazon's name, the small blonde being used as a projectile weapon by River. "Whoa," she said, reaching a hand out to catch hold of the announcer before she took too bad of a fall only to get it much worse herself.

With one hand holding the blonde and the other holding down the top rope, there was no way she could defend against River's surprise attack without crotching herself on the top rope, and so took River's punch flush in the amazon's face, sending her pitching backwards as her massive thigh got caught on the top rope, keeping her on the apron, but in a very precarious situation as she held on for dear life in just the opening moments.

kerflubble




Posts

: 7310


Join date

: 2011-04-25



The boos came immediately after Styx got the jump on Rebecca, but her fans - few as they were - gave an appreciative cheer. She wasn't the sentimental sort, but it was nice to have someone who saw the sense in her way of doing things, understood that winning was the important thing. There was an opening, and she went for it. Couldn't be more straightforward.

"Fuck out of the way." She snarled and shoved the announcer aside without a second thought as she went right for the main course, coming straight for Rebecca with all the fury she could muster. She reached over the ropes as the giantess held on and threw another wild punch towards her face, trying to knock her off the apron and down to the floor. If the people wanted a street fight, they'd get a goddamn street fight.
_________________

acuyra




Posts

: 19142


Join date

: 2014-02-14


Age

: 36


Location

: Charlotte, North Carolina, WOOOO!



Rebecca just managed to get her leg back over to the outside and was beginning to stand back up on the apron just in time for River to go in for second blood. This time however, the amazon had an arm free to defend herself, and River was reaching over to try and get her. Bit of an awkward position for the bald brawler.

Grabbing hold of the heavy arm and pulling it past her face, the ebony giantess glared straight up at River, before falling back down to the apron, dragging the self proclaimed ruler of the hardcore division down over the top rope.

kerflubble




Posts

: 7310


Join date

: 2011-04-25



Styx first suspected there might be some trouble when she felt Rebecca's massive mitt grab hold of her arm, and that suspicion was suddenly confirmed as she was pulled forward and yanked over the top rope. "Shitshitshit-"

She went tumbling, ass-over-teakettlle, and there wasn't much she could do about it other than go along for the ride. Styx crashed hard on her back and rolled after the impact, biting back an uncharacteristic shriek the entire time. She tried to get back to her feet as quick as she could, but it was rough going after a hit like that.
_________________

acuyra




Posts

: 19142


Join date

: 2014-02-14


Age

: 36


Location

: Charlotte, North Carolina, WOOOO!



"Heh..." Rebecca chuckled as River cursed over top of her. Just the little things in life could be so satisfying to hear, like someone she didn't like realizing that they were going out of the ring in a bad way, followed by the all-to familiar sound of flesh landing on thinly padded concrete flooring. Bliss.

Gripping hard enough on the top rope that it almost pulled the posts closer together, the big amazon pulled herself upright on the edge of the ring to a rousing cheer. The giantess standing tall over everything, if only for a brief moment. The last time she took her eye off River it ended poorly, she needed to stay on top of the bald brawler, and for that she needed to get back down to her level. Holding her arms above her head and clasping her own fist, the amazon fell down from the apron landing feet first as she brought her arms down on top of River with a heavy Axe Handle Smash.

kerflubble




Posts

: 7310


Join date

: 2011-04-25



Styx heard Rebbeca's dark little chuckle as she was sent forward and crashed on the floor, and it was one that the crowd shared in. "Fuckers..." Styx sneered and started to stand back up, turning around and expecting to see the giantess' big ass lumbering off the apron and coming towards her like a mighty glacier

What she saw instead made her eyes widen. She didn't even have time to curse, but she tried. "Fu-"

Rebecca came down her like a sledgehammer, crashing hard on her shoulder with the axe handle. Styx staggered away, gritting her teeth while she struggled to keep her legs under vertical, and the only thing that stopped her from falling flat was the barricade her back fell against.
_________________

acuyra




Posts

: 19142


Join date

: 2014-02-14


Age

: 36


Location

: Charlotte, North Carolina, WOOOO!



Rebecca stumbled forward as her feet hit the ground and her arms hit the brawler, landing like that hurt the ankles of someone so big, but the result was worth it. Getting her posture back up, the amazon moved in to grab River Styx once again, pulling her on the arm. "You're gonna have a bad time." She said, with a dark smirk before she sent her arm underneath River's arm and pulled her out of the barricade and back into the edge of the ring.

kerflubble




Posts

: 7310


Join date

: 2011-04-25



Page 1 of 8 • 1, 2, 3, 4, 5, 6, 7, 8
Similar topics
---
Permissions in this forum:
You
cannot
reply to topics in this forum